15 step
Meet the new wave / Bjorn Bratberg
15 step
Meet the new wave / Bjorn Bratberg
Filmography (so far):
Rafiki (2009), Third Star (2010) (2nd Unit), and Criminal Justice 2 (2nd unit) (2009).
When did you discover you wanted to be a cinematographer?
When I was 11, I got a very old rangefinder camera. To be able to use it properly, my mother bought me my first light meter. We had a dark room at home. Taking pictures and developing them were very mysterious and scientific. I started making small films in secondary school and enjoyed it a lot, but never thought about pursuing it professionally. Until one day, somebody told me I had an eye and that I should seriously think about it.
Where did you train?
I studied cinematography at the National Film & Television School (NFTS) in Beaconsfield. Before that I completed a BA (Hons) in Film & Video production at the Surrey Institute of Art & Design, specialising in cinematography.
What are you favourite films?
Les 400 Coups (DP Henri Decaë) – a personal favourite, for the ability to capture emotional depth in simplistic imagery.
Raging Bull (DP Michael Chapman) – breathtaking camerawork, inventive editing and stunning performances.
Three Colours: Blue (DP Slawomir Idziak) – conveys a unique ambiance and character description through images and sound.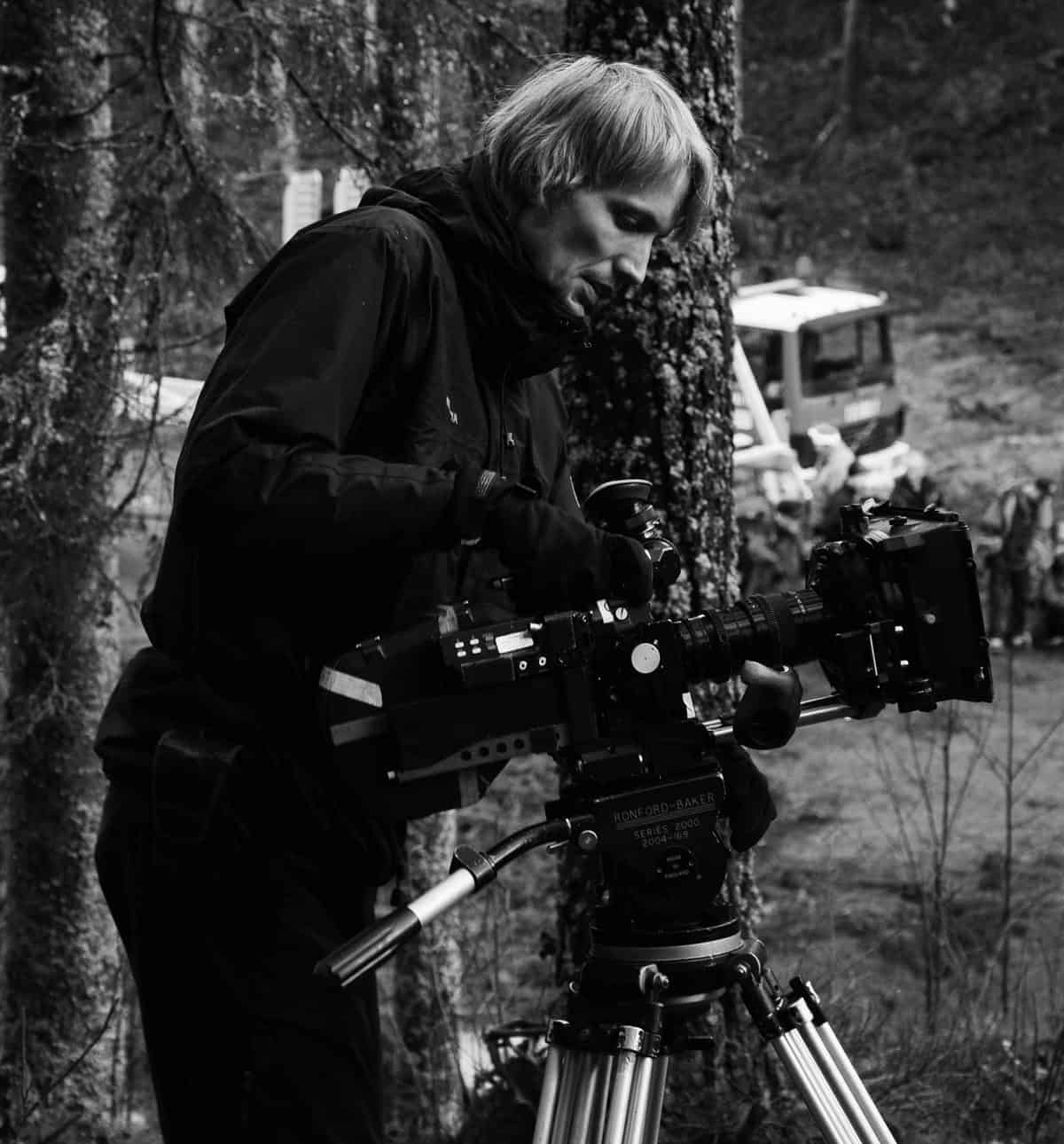 What's the best advice you were ever given?
My father once told me; "If you are faced with a tough workload, or a complex task which you are dreading to begin: start with something simple that you know and that you like. The rest will be easy."
Who are your industry heroes?
Bruno Delbonnel, for the 'magic realism' in his camerawork, which always seems appropriate. Emmanuel Lubezki, seems to master any film genre with originality and elegance. Seamus McGarvey for his 'hands-on' approach and inspirational and passionate attitude.
Have you won any awards?
I was recently invited to join the Norwegian Society of Cinematographers (FNF).
What's you proudest moment?
Screening Rafiki in competition at The Berlin Film Festival this year. When the lights came up, a fully-packed cinema of 1,100 people gave a standing ovation.
Tell us your most hilarious faux pas?
Back in film school, Carlos, a friend of mine and I were desperate to shoot our own film in the old fire station behind the NFTS. Both being cinematographers, we wanted to try all the lights in the lighting store. In all the excitement, we forgot our power limit with the 80-meter cable running from the school. Instead of tripping, the distribution box melted and we were lucky that the NFTS main stage didn't burn down!
"We had a dark room at home. Taking pictures and developing them were very mysterious and scientific. I started making small films in secondary school and enjoyed it a lot, but never thought about pursuing it professionally. "
- Bjorn Bratberg
Away from work, what are your greatest passions?
Spending time in peace and quiet. In my native country that could mean a relaxed cross-country ski trip on a calm winter morning; or an easy day of trout fishing in a small mountain lake.
What one piece of kit could you not live without?
My good friend, Carlos, once gave me a reflector, which he bought in Hong Kong. It's actually a bit crap, but it has many different bounce materials. It now has something of an emotional value. I have kept using it for years and it's still in the back of the camera van for 'emergency situations'.
What's weirdest place you've ever shot in?
We were doing a quite complex shot in a real-working morgue once, involving a body being transported on a gurney. To achieve the shot, we ended up putting the camera assistant in a body bag and pushing him on a gurney with a camera-rig around while real bodies were taken in and out. There and then it didn't feel like good karma….
What's the hardest shot/thing you've had to light/frame?
For a music video, I had to film a single whippet running towards camera at night. I tried to light the best I could (to get as much depth of field as possible). But the dog was even faster than anticipated and focus was impossible. Thankfully, it was still quite an'arty' shot that was used.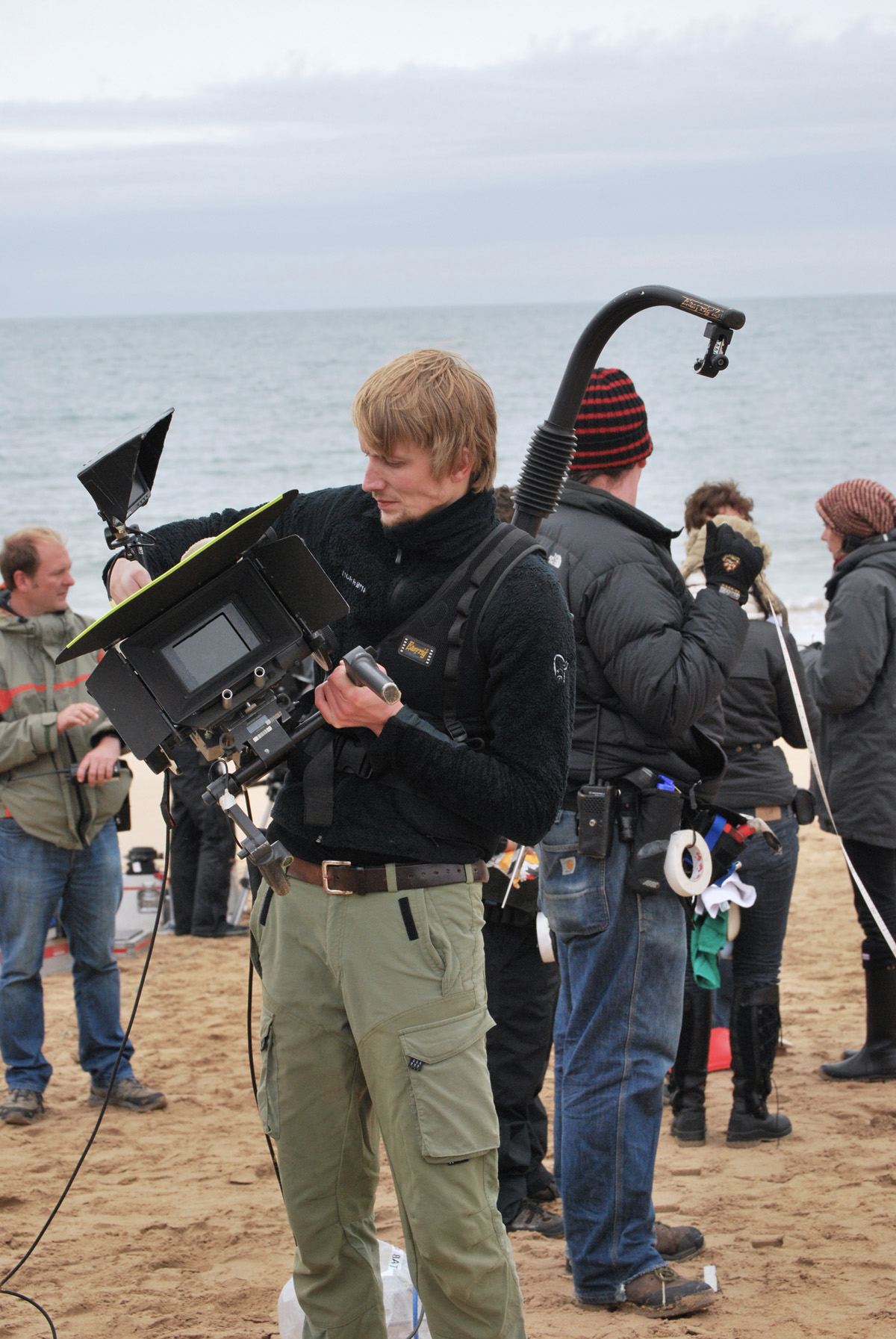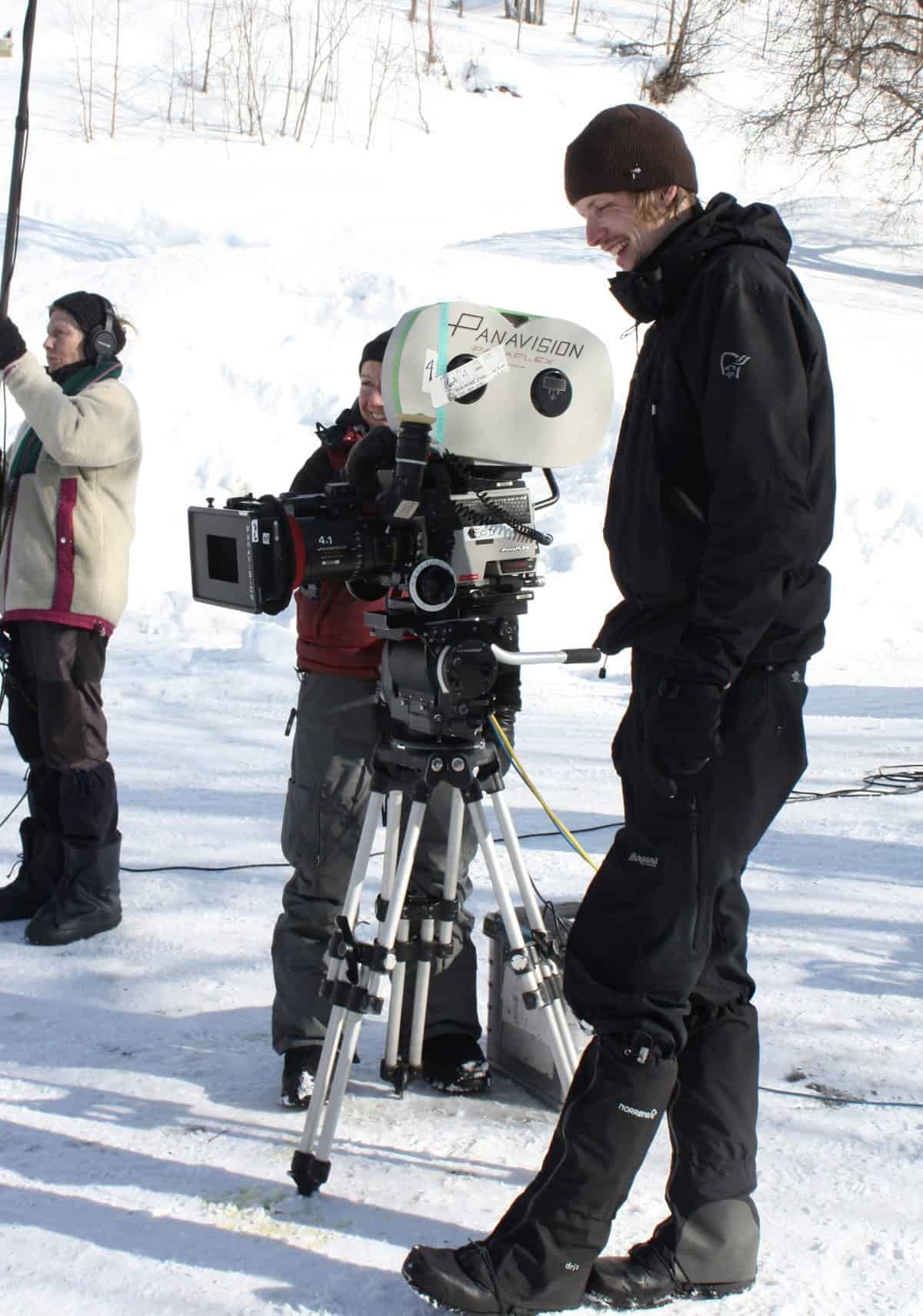 Tell us your hidden talent/party trick?
I am quite good at baking cakes. And I can jump 6 meters in long jump!
In the entire history of filmmaking, which film would you love to have shot?
Terrence Malick's The Thin Red Line (DP John Toll)
What are your current top albums?
'In Rainbows' by Radiohead, 'Takk..' by Sigurd Ros. I like the French group Les Têtes Raides and the album 'Le bout du toit'. 
What's the best thing about being a DP?
Working with some of your best friends on interesting projects. And days are never the same; every single day on a shoot is a new challenge.
What's the worst thing about being a DP?
It's difficult to make plans in your private life and keep in touch with friends and family regularly.
Give us three adjectives that best describe you and your approach to cinematography?
Instinctive, resilient, committed
If you weren't a DP, what job would you be doing now?
A physiotherapist or a schoolteacher, maybe in history,
What are your aspirations for the future?
I wish to be a part of telling engaging stories and hope that it would take me interesting places where I get to meet new exceptional collaborators.