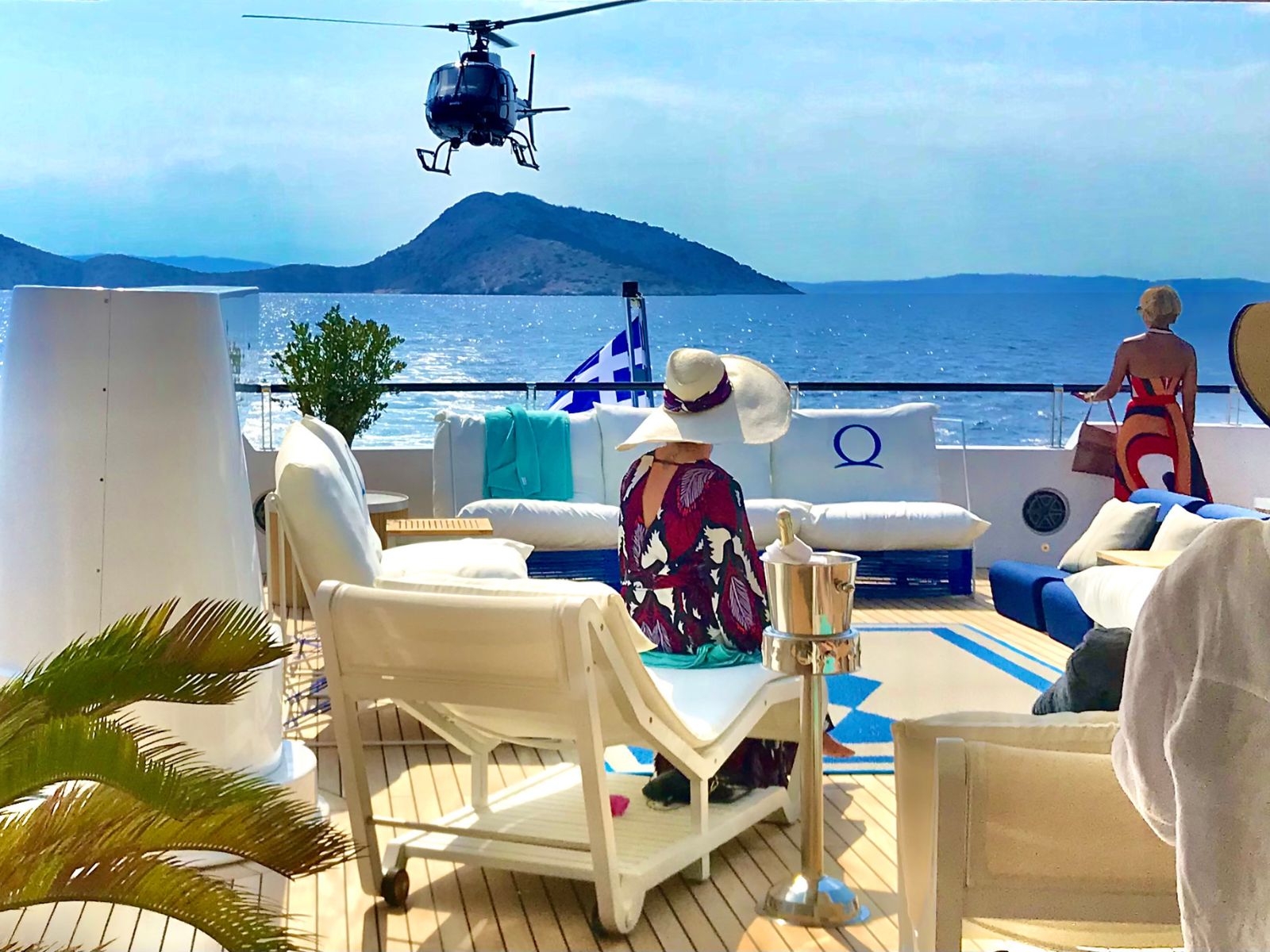 As the suave Southern detective Benoit Blanc strides into cinemas for a limited theatrical run, Helicopter Film Services takes us behind the scenes on the glossy aerial shots on Glass Onion: A Knives Out Mystery. Jeremy Braben Assoc BSC, aerial cinematographer and CEO of Helicopter Film Services, worked on the whodunnit and shares his experiences below.
Who did the team involve?
Director: Rian Johnson
DoP: Steve Yedlin ASC
2nd unit DoPs: Jaron Presant ASC and Angus Hudson BSC
Aerial DoP Jeremy Braben, Assoc BSC
Aerial technician: Sam Thurston
Drone pilot: Henry Bridges
Helicopter pilot: Giles Dumper
Drone assistant: Penny Perganti
Marine co-ordinator: Ian Creed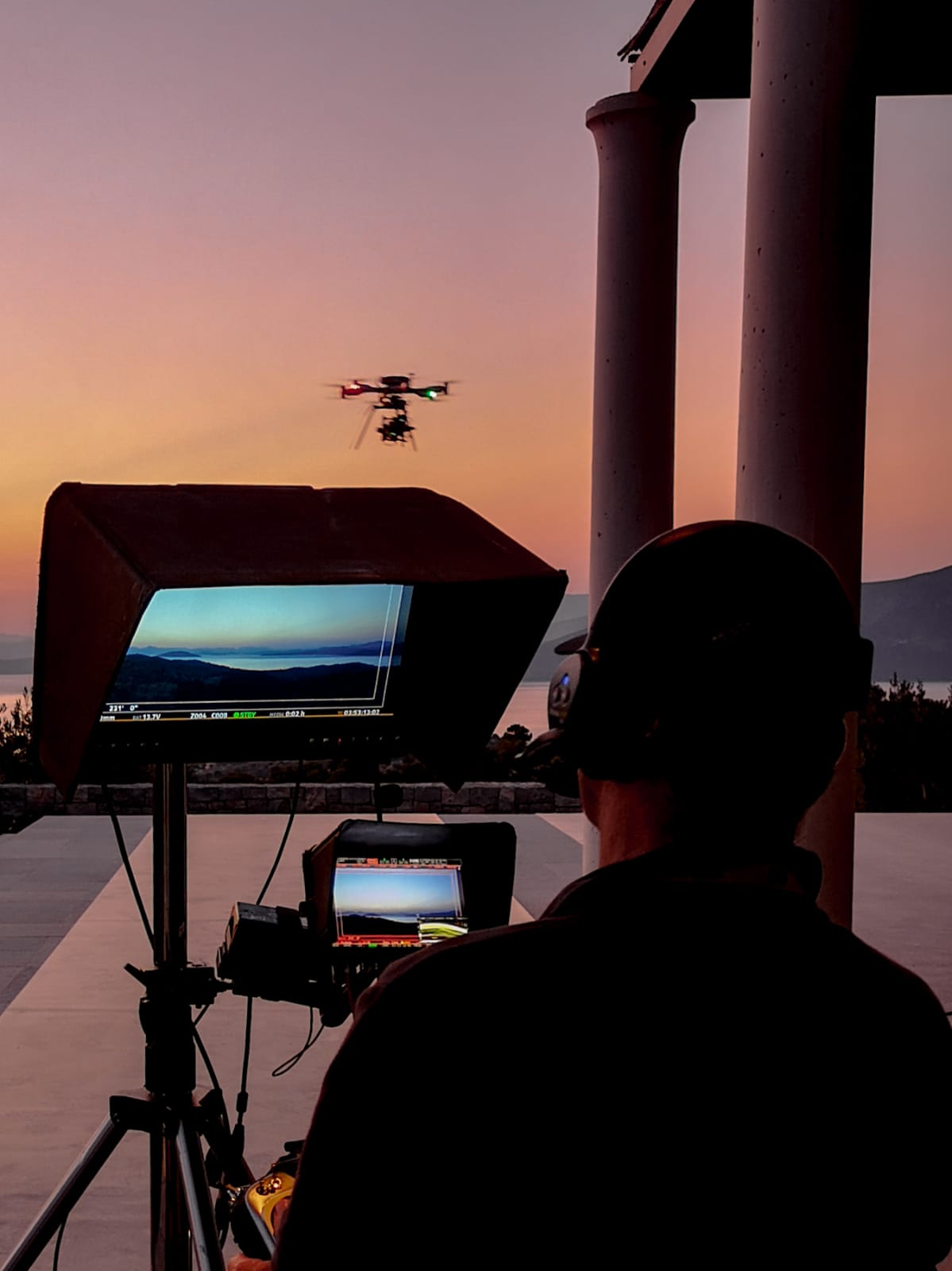 What was the Brief?
Live action sequences and visual effects plates were required to show the opulence, scale and beauty of locations on the Greek mainland and the island of Spetses. We were briefed to set the scene for the action taking place in this landscape, including on set at the villa and superyacht.
Any challenges to overcome ?
There were a few bureaucratic challenges, such as airspace permissions to secure, which our team handled beautifully by collaborating with our Greek partners. In terms of specific technical challenges, there were none, although Steve Yedlin asked us to use a Angénieux EZ2 15-40 T2 zoom, which we were able to bring in from the UK.
We also had to navigate the ability to operate where there were members of the public – hotel guests and residents of the prestigious location. Drones are noisy, especially the large heavy-lift ones, so we acted in a way that was as 'quick and painless' as possible to minimise disruption, such as moderating our flying routes and schedules around guest occupation times.
One of the unexpected challenges that arose was that the drone internal compass systems were being affected by something we couldn't determine. This meant the drones would show flight system errors, and wouldn't take-off. After consulting the location building plans and the Buildings Manager as well as our frequency analysers, it wasn't clear if the metal structures lying beneath our operating area were affecting the drone compasses. In the end, moving a few metres away cured the issue, and drone flying was able to continue. This is a rare scenario, and has usually been caused by high voltage cables situated under roads.
Night-time, live action etc.
On the various locations listed above, Giles Dumper was our film pilot, flying the Airbus H125 (Squirrel/AStar) helicopter with Aerial Cinematographer, Jeremy Braben, who was operating the Shotover F1 gimbal rigged with the ARRI Alexa Mini LF camera and Fujinon 28-100 Premista lens. When filming the superyacht sequences involving live action scenes with the cast, we used the same kit. Likewise, for VFX plates and photogrammetry for the island establishing sequences.
Our drone work captured both live action and VFX plates in the daytime and nighttime, whereby we used our Aerigon Heavy lift drone rigged with the ARRI Alexa Mini LF camera, Zeiss CP.3 Primes and Angénieux EZ2 15-40 T2 zoom. We also flew our smaller Inspire-2 Drones with the X7 camera for some of the more inaccessible locations for the purpose of photogrammetry.
For the motorcycle chase sequences on the island – and for day and night establisher sequences – we filmed using our Aerigon Heavy lift drone rigged with the Alexa Mini LF camera – to capture Daniel Craig's character on the dock and over-water arrival shots.
Glass Onion: A Knives Out Mystery is in cinemas now before debuting on Netflix on 23 December.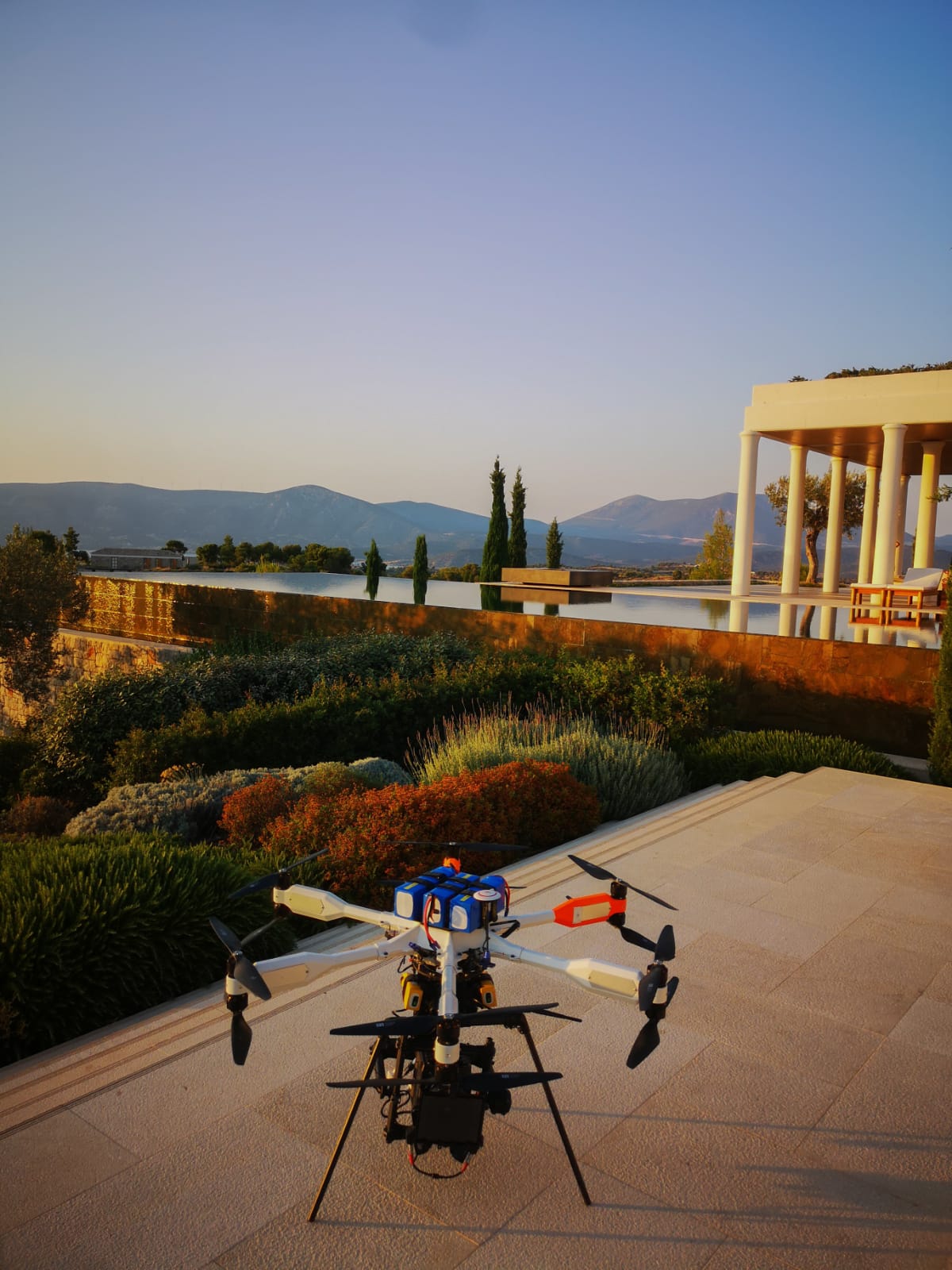 –
Q&A provided by Helicopter Film Services