CULTURE CLASH
Annika Summerson / Mogul Mowgli
CULTURE CLASH
Annika Summerson / Mogul mowgli
In-depth research, artistic inspiration and flexibility for improvisation ensured cinematographer Annika Summerson's lensing of Bassam Tariq's first long-form fiction production was authentic and organic.
Mogul Mowgli sees director Bassam Tariq and writer/lead Riz Ahmed team up to tell the story of Zed (Ahmed), a British-Pakistani on the verge of his first world tour when a degenerative disease threatens his big break.
"It was a special script with lots of interesting twists and turns. The finished film is nothing like the first script though - it was an extremely fluid process. We improvised and changed much of it along the way," says cinematographer Annika Summerson.
Mogul Mowgli, Tariq's first move from documentary into fiction, focuses on the heartbreak and vulnerability Zed's illness brings as well as exploring cultural heritage. "Bassam always explained his intentions for each scene. We had lessons in Islam, Pakistani history and culture and the Partition of India. I also researched Pakistani artists and visited Pakistani homes to get an insight into their world," says Summerson.
Four weeks of prep were followed by 20 days shooting in Slough, West London, starting in March 2019. "There's a large community of diaspora in West London. As we couldn't get permission to shoot in a real mosque, we created one in a disused factory, ensuring it was as authentic as possible during the prayer scene.
"We shot chronologically because Riz was on a strict diet as he wanted to look more ill as time passed, so the opening scene of him on stage and at his healthiest had to be shot on the first day."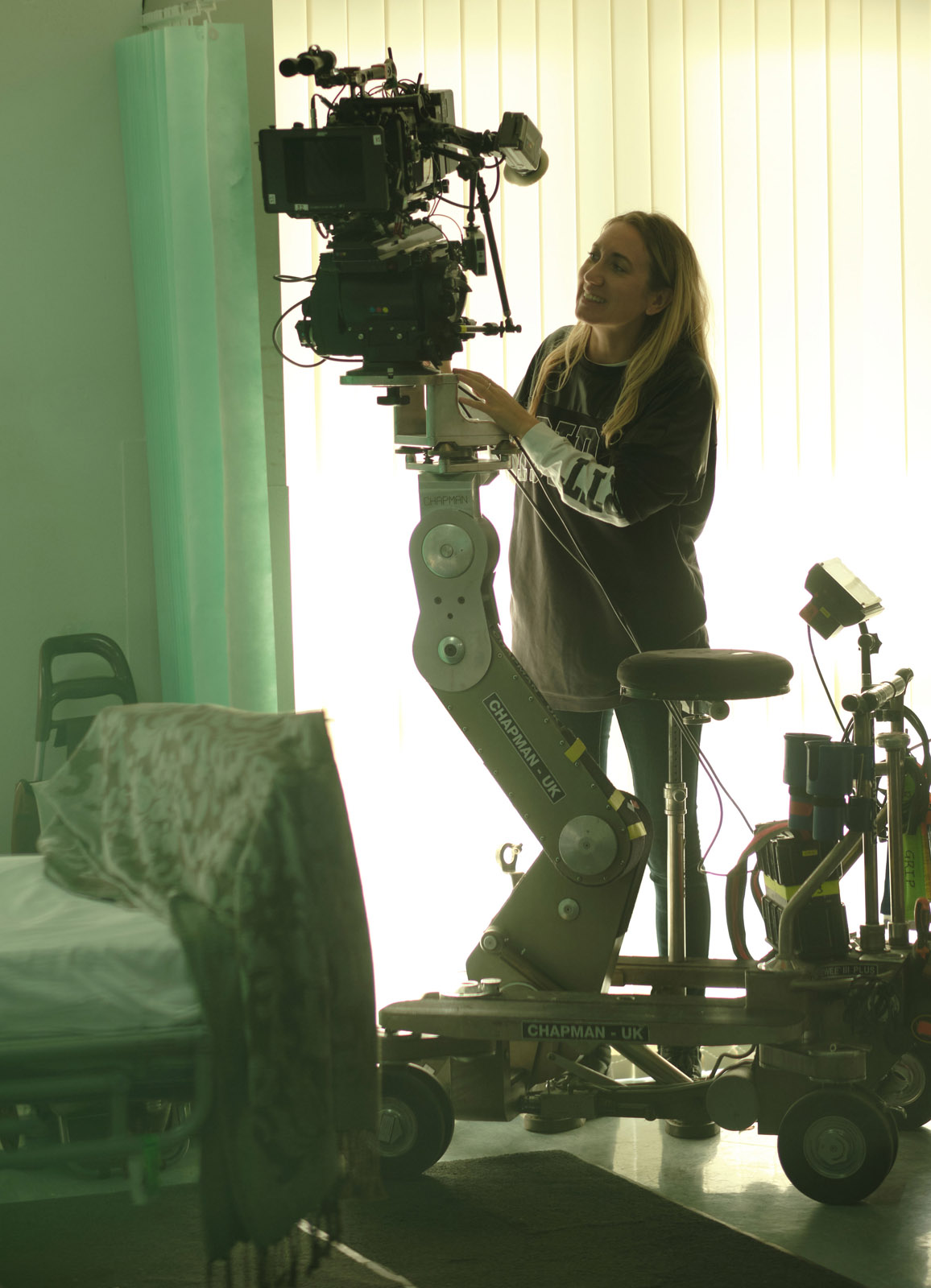 Summerson filmed with the ARRI Alexa Mini, partly because Tariq already felt comfortable with the camera. "It was important to include some familiar elements and take risks in other areas. We used the Cooke Panchro/i Classic lenses as they create a little distortion around the edges which we used to our advantage."
Most of the narrative plays out in a hospital, filmed in a wing of Ealing Hospital "It couldn't end up looking like a soap opera, so it was important to bring in the right colour palette," says Summerson.
Camera movement also helped create the distinction between Zed's life before and after his illness struck. "At the start, when he's free and living his life as a musician, we used more handheld and colour to create a looser world. When his health deteriorates, the camera movements become more still, creating a claustrophobic feeling. It's more static so the audience feels trapped with him - between two cultures and also because his body is giving up on him."
A key consideration was how to approach fantasy sequences and hallucinatory visions in which Zed encounters a masked figure and flashbacks of his father as a child on a train during the Partition.
"We wanted the audience to be unsure whether some of those scenes are flashbacks, a vision or real, so sometimes we didn't do much to create a different feeling," says Summerson.
"Dust in different forms was a recurring theme - a visual method to link each scene. The floating particles on the Partition train were ash. Dust particles also feature when Zed is on stage and in the hospital, tying everything together."
Throughout the production, Summerson lit a space to give the actor freedom. "Due to the fluid nature of how we were working. Improv and some changes made the work fluid, so we lit the space to create the scene's mood and let the actors have free rein," she says.
Lighting kit comprised a Sumo Sumospace with a 6' Chimera octodome, a 3x3 Aladdin Fabric-Lite 200W and a mixture of textiles and LiteMats, with the biggest lamp being a 12K HMI.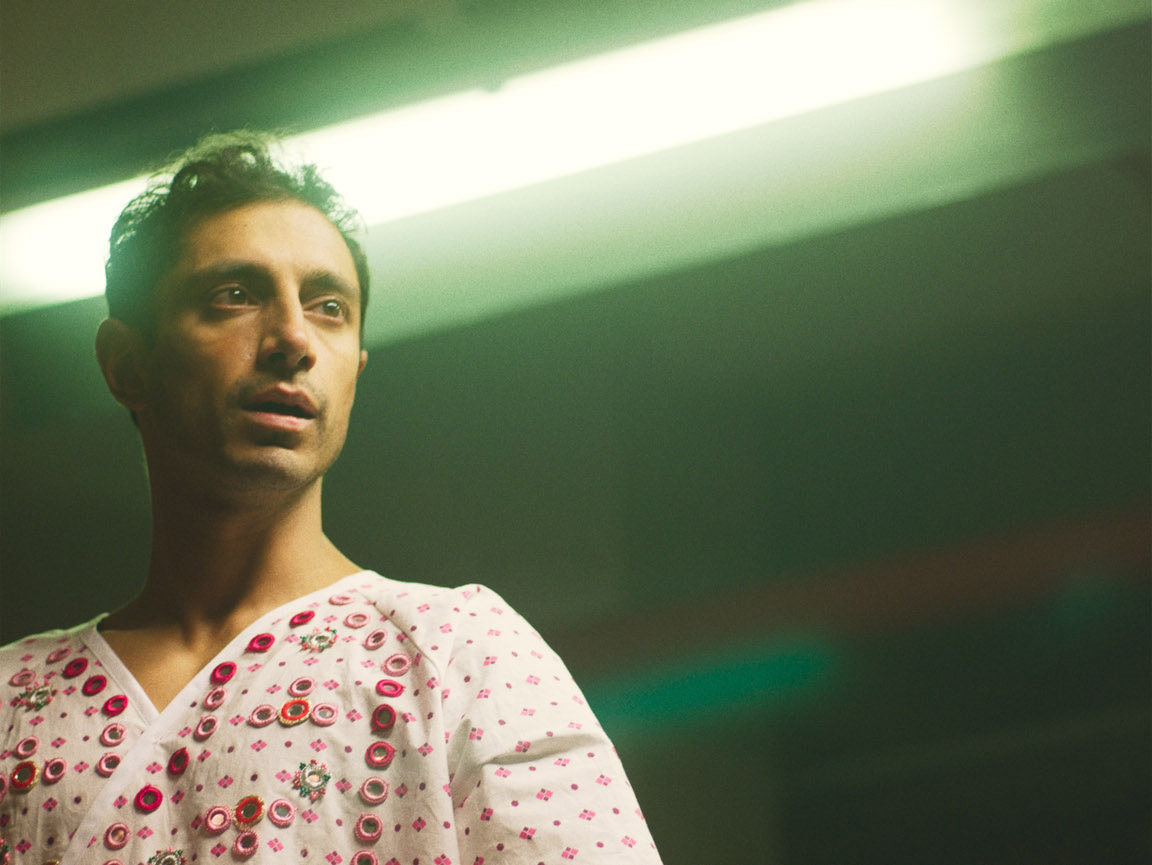 Summerson created four LUTs with DIT James Hogarth - for a light and dark interior and exterior. "This means if the director wants it darker, instead of stopping down and losing all the information, I change to a darker LUT and keep a healthy exposure," she explains.
Other key crew members included gaffer Ben Manwaring; focus puller Jason Wingrove; grip Reece Hearnshaw. Mogul Mowgli was edited by Hazel Baillie and Adam Biskupski and DI was carried out by colourists Adam Inglis and Gregor Pfüller at Post Republic in Berlin. "Most of it is done in camera and then streamlined in the grade. We worked with a set colour palette throughout. Green had to play a big part as it's symbolic in Islam and is the colour of the Pakistani flag. We also worked closely with the production design and costume department and made the joint decision to use sandy tones that feature in much of Pakistani art and culture, combined with pinks and greens to form the main colour palette," adds DP Summerson.
The energetic opening scene which sees Zed performing on stage stands out as one of Summerson's highlights. "I loved shooting the gig and I made use of the techniques I developed when filming music videos, plus it helps Riz is a really amazing rapper and performer. We knew we wanted to run that scene as one take and that I would have free reign - just feeling the scene and operating. The film has a very improvised, organic feeling to it throughout which I like because it's so raw. In comparison to the rest of the film which feels more claustrophobic, the opening scene is almost chaotic and with an incredible energy."
Mogul Mowgli - a Pulse Films and Left Handed Films production, produced in association with Silvertown Films - screened at the 64th BFI London Film Festival in October.