A Common Language Among Filmmakers
Across The Pond / Mark London Williams
A Common Language Among Filmmakers
Across The Pond / Mark London Williams
Sort of like the space between the end of the first Daniel Craig James Bond film, and the start of the next, consider that we're picking up essentially where we left off last time.
At the end of that previous column, we were e-chatting with Robert Richardson, one of the Lifetime Achievement honorees at this year's ASC Awards, a ceremony also celebrating the 100th anniversary of the group itself.
He'd mentioned the "larger than life experiences" he'd had working with directors like Scorsese and Tarantino, and to pick up from there, he doesn't call them "highlights," saying he "would rather speak to memories that were extreme. When Oliver Stone offered me Salvador, the first moment I held a draft of the script, how my heart raced and I pondered if this would prove to be real."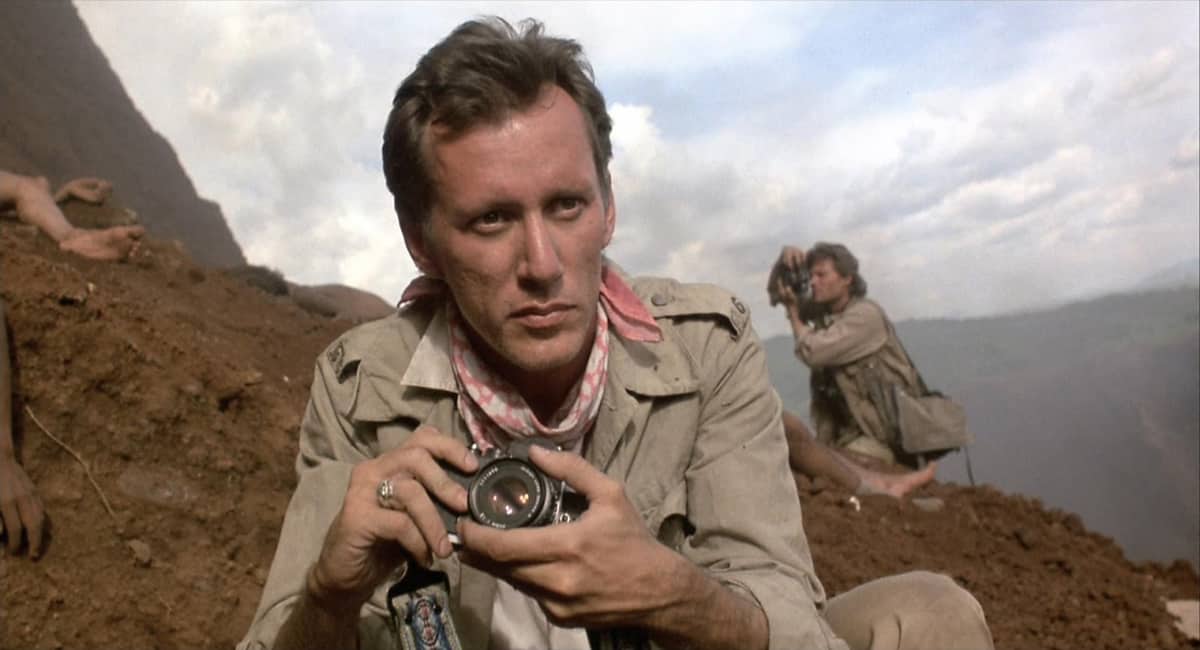 The film proved quite vividly real (and still prescient, alas) and mentioning another Stone collaboration says "JFK, transported me. The same was true of Kill Bill and Casino. Then working beside Errol Morris and watching his brain churn away, when he later sent a cut of (the documentary) Fast, Cheap & Out of Control, I thought how amazing to see some of my work in a manner I had not previously imagined possible."
He touches on how good a performance-driven director like Barry Levinson was in Wag the Dog, and says he "could go on to describe the brilliance of the first sequence of Tarantino's Inglourious Basterds. I was beginning to sense when a film would hold a place in history."
A spot that Richardson himself increasingly holds, as the man behind the camera for such titles. And we haven't even touched on the list of DPs he's said he's learned from (many of whom, of course, were on the ASC's just released list of 100 Milestone Films of the 20th Century, as was Richardson, for the aforementioned JFK).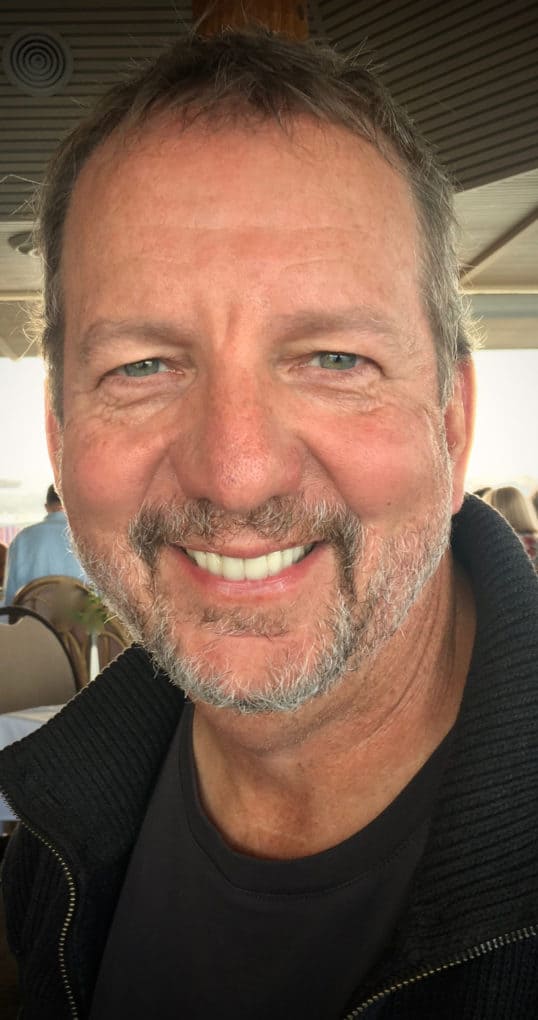 Richardson's counterpart in honorifics is Jeffrey Jur, getting the "Career Achievement in Television" Award, about which Jur says he's "still stunned by the recognition, but certainly thrilled!"
He also recounts his own collaborations, particularly with director John Dahl, for whom he shot the feature The Last Seduction, and the upcoming TV film For Love, among other projects, and who he describes as "the ideal collaboration for any cinematographer, is to work with someone who sees the world the same way. I do find there is a common language among filmmakers and I look for this with the people I want to work with."
That "common language" has taken him to shows like Dexter, Mad Men, Westworld and earlier for HBO, Carnivale. Of the latter, he says it "was something I felt I understood right from the start, the iconic dark-Americana mystical imagery was something that seemed part of my consciousness and that I could enlarge upon in my own way."
"The ideal collaboration for any cinematographer, is to work with someone who sees the world the same way. I do find there is a common language among filmmakers and I look for this with the people I want to work with."
- Jeffrey Jur
And in his estimation, more of that "enlargement" is happening in the television being made right now. "It seems cinematographers today are helping design the 'look' of television more than ever. I have found more freedom now in the medium than ever before, as each project seeks to stand out from the other. The level of production quality is so high, it's important to stay on top of what's new and watch everything I can. It's quite exciting, and I feel lucky to have had so many opportunities in the current climate."
As for current climates, the award show side is getting downright perfervid here, with a couple of the ASC/Oscar honorees in the cinematography category checking in post-nomination. Both award lists were the same, with the one exception of the Academy swapping out ASC's nomination of Linus Sandgren for First Man, for Caleb Deschanel's work on Never Look Away.
On both lists was Robbie Ryan, for his vivid collaboration with director Yorgos Lanthimos, on The Favourite, who said (even before the Oscars were announced) it was always "lovely to get recognised for work, so to get a recognition from the ASC, that was a big deal!"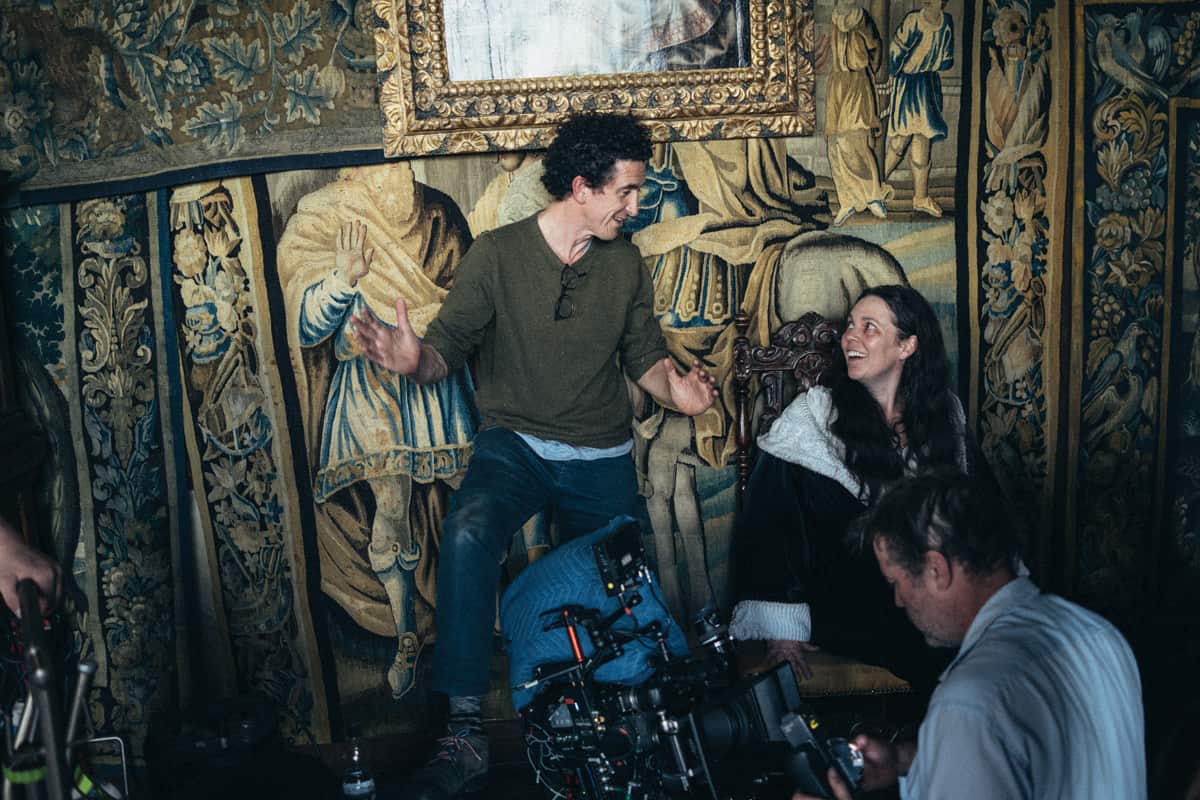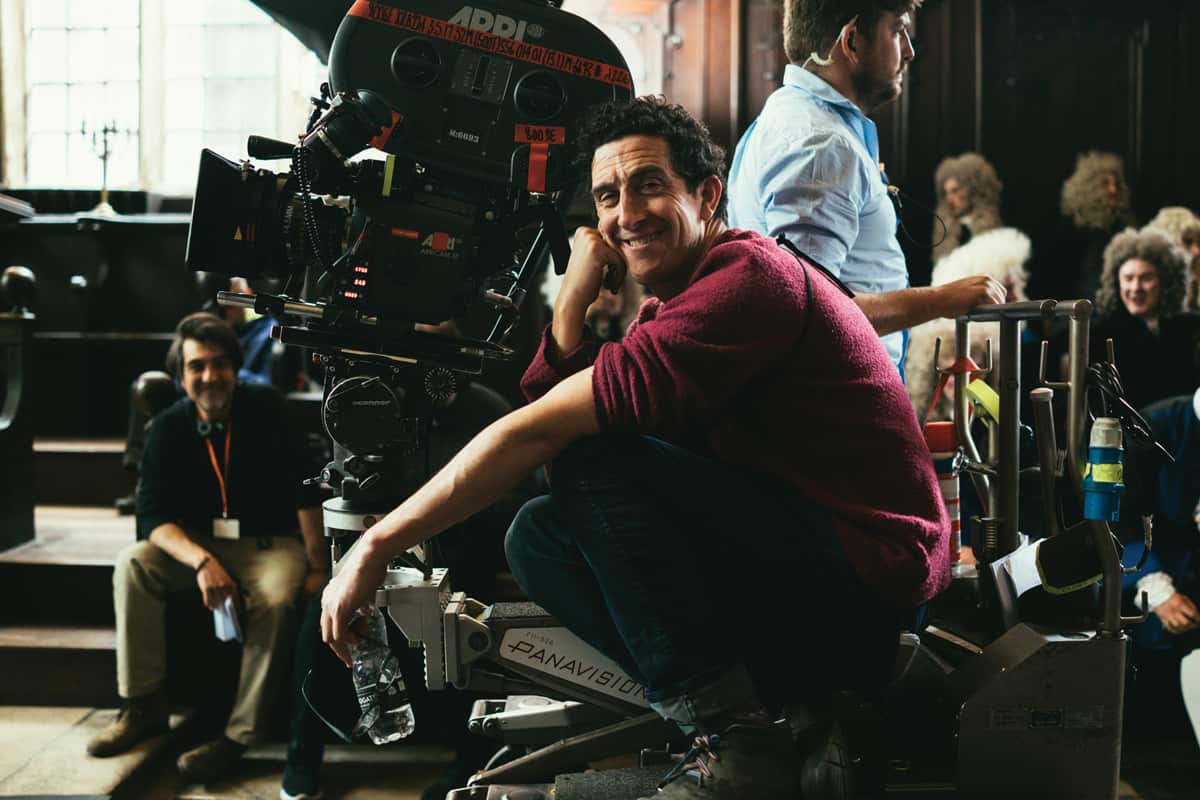 The film itself "was different for me because I had not worked with Yorgos before. So I really enjoyed learning his style of filmmaking. The film also sadly was special because I lost my dad during the shooting, so The Favourite will always be a special film for me, as the crew and producers were very supportive to me at a tough time."
Though on a happier note, the experience also kept him a "die hard celluloid film fan," and he says The Favourite's film package was, well, his favourite. It's "exactly how I would make all the films I work on if I had a choice. 35mm with Panavision Primo lenses- a perfect marriage!"
In a film about married dissimilars, Lukas Zal wound up with a dissimilar marriage on the equipment side, when shooting the multiple-nominated Cold War. "After all of our research and tests, we realized that this film wouldn't be better if we shot on 35," he tells us, so he and director Pawel Pawlikowski wound up with a "camera package and lenses exactly the same as on Ida."
That package including using "Ultra Prime lenses because they do not impose any particular look, but are neutral and not aestheticizing," which may be an interesting thing to say about a film with such a polished B&W aesthetic.
Those Ultra Primes were paired with an "Arri Alexa and high quality monitors. We could paint the image properly. Composing in depth and having so many layers, we could see every detail. Using LUTs we were able to estimate the shots in almost target contrast. It's huge advantage."
As for the the images they were painting with those LUTs, Pawilowski, himself up for best director, thanked not only his "luminous star Joanna Kulig," along with his producers, and Amazon studios, but offered "special congratulations to Łukasz Żal, whose brilliant lighting brought the film to life."
Of course, not all accolades run through Oscar or even the ASC. The Indie Spirit Awards cover that sometimes clear, sometimes blurred line between "mainstream" and "independent" fare (acting nominations, for example, often overlap), but they expand the proverbial "kudos season" conversation.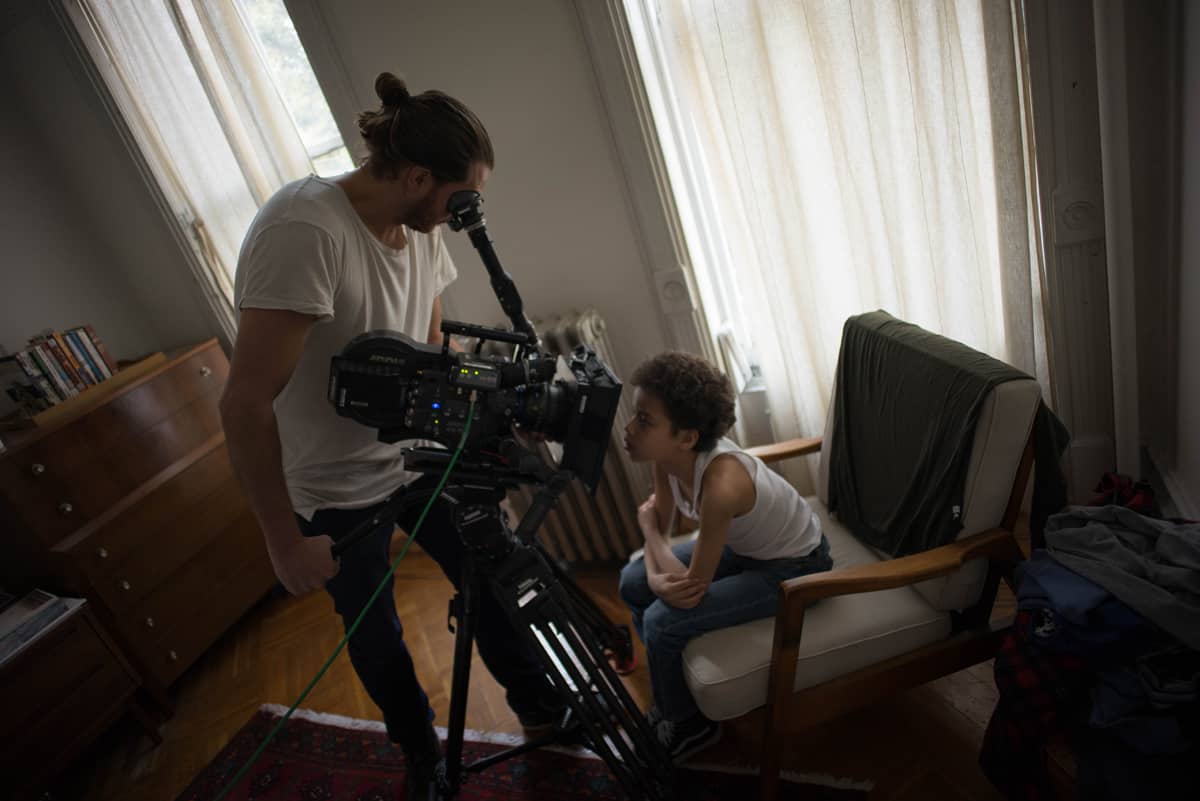 In their cinematography category this year is DP Zak Mulligan's work with director Jeremiah Zagar on We the Animals - the most nominated title in this year's "Spirits." Taken from the novel of the same name, it's a kind of pre-coming of age tale about a Latino family that's fled NY city for upstate, with their three young boys, hoping for the proverbial fresh start. As ever, their old selves travel with them, though for their youngest son, Jonah, a new self is busy trying to emerge.
That emergence, as rocky as it may be, is chronicled in, variously, misty and golden hues - the shades of memory, and yearning. To capture those on film (for indeed, it was shot on 16mm), Mulligan recounts they picked up a trick famously used by Terrence Malick and Nestor Almendros (and Haskell Wexler) for Days of Heaven - trying to shoot only during "magic hour" as much as possible. For that, Days of Heaven made the ASC's "Top 10" on that same previously noted "Milestone" list.
As for this century's Indie Spirit nominee, Mulligan says "available light always brings unexpected surprises, which is why I love it. I tried to use available light as much as possible. Our AD (Laura Klein) did wonders with our shooting schedule which allowed Jeremiah and me to take advantage of late afternoon and evening light on most days. In pre-production I did light studies of our major locations and used that information to help us schedule the shoot. This meant sometimes splitting up scenes over a few days of magic hours to get the lighting continuity to work."
All those magic hours were captured with "an Arri 416 and Cooke S4's," and Mulligan adds that "by grounding our lighting with real, motivated sources in frame we were able to keep everything feeling very naturalistic. Even when we put up lights, it had to look un-lit."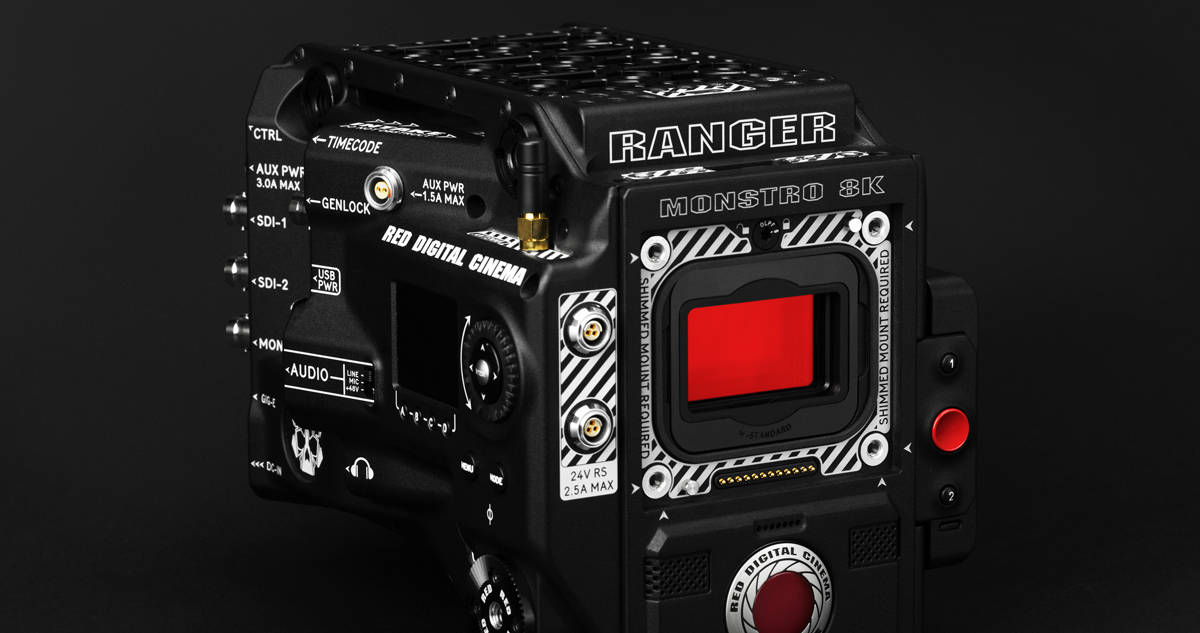 But the light this month isn't falling only on accolades for things shot on cameras that already exist. On the eve of the ASC Awards, RED announced their latest release, the RED RANGER, whose name alone gives it an out-of-the-box Power Rangers vibe. It will also give users the current MONSTRO, but in "non-modular" form, which is to say, a whole camera system at once (though you bring the glass!), including three SDI outputs, two 24V and 12V power outs, one 12V P-Tap, integrated 5-pin XLR stereo audio input, and much more.
The camera was the result of two-and-a-half years of feedback from rental houses, where the company found they often wanted a more "complete" kit out of the box, which is exactly what RED will be shipping exclusively to those same houses. Said kit will come with, among other things, LCD, cables, a mounting arm, and a shim kit for your favorite lenses, along with a handle on the camera itself. Which actually is modular.
Though perhaps one of the biggest pluses comes with chimneys and fans. "We redesigned and expanded the fan placement, allowing the fan, and thus the camera, to run much more quietly," says RED's Brian Henderson.
Though of course, RED is hoping for a lot of noise upon its release.
On this side of the pond, we'll be wading even deeper in the noise of award season, and will have a wrap up - ASC, Oscar, and all - when we pick up again in true "sequel" fashion.
Contact us at AcrossthePondBC@gmail.com or @TricksterInk