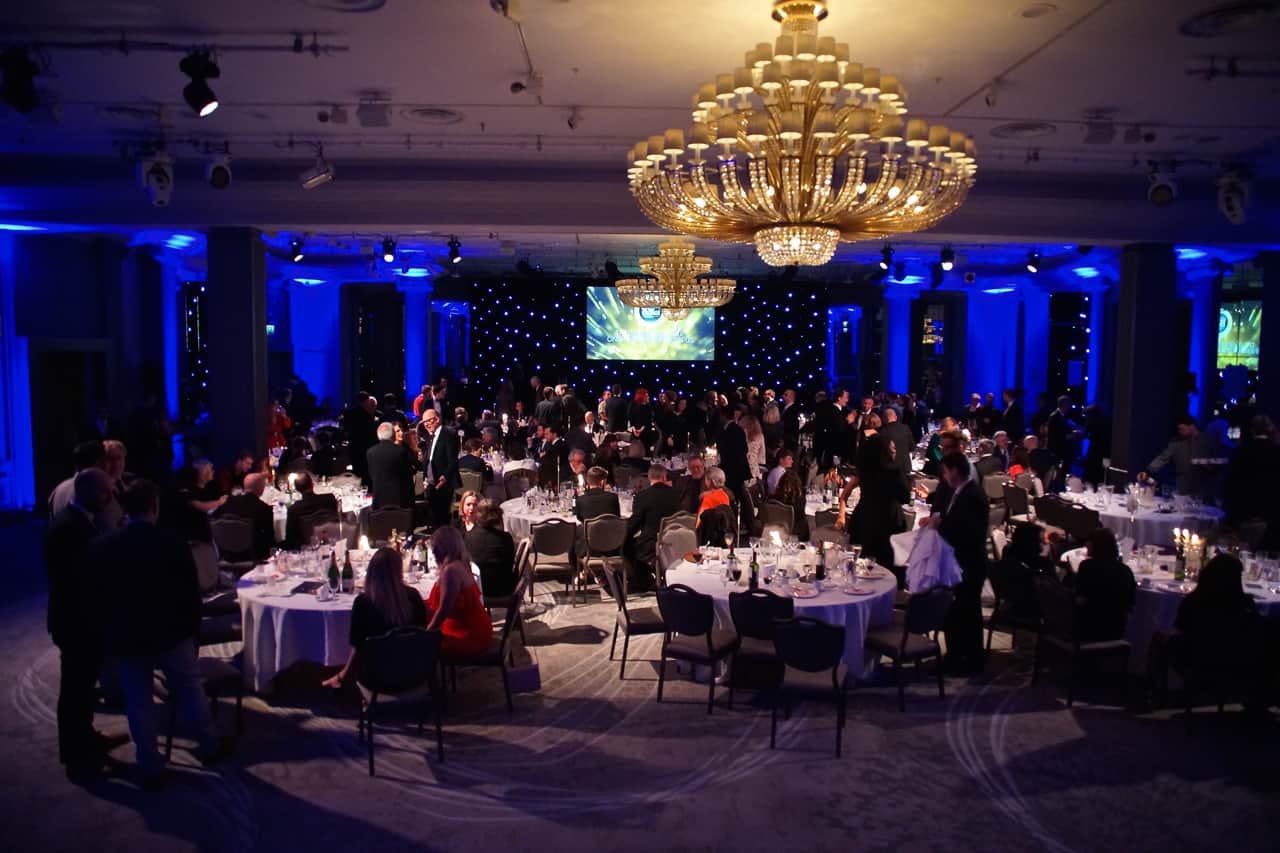 On Saturday 15th February 2020, the BSC held its 2nd Awards Night at the Grovesnor House Hotel in Mayfair, London and there was further success for DPs Roger Deakins and Jakob Ihre, plus triumphs for operators Joe Russell and Geoffrey Haley.
The event was hosted by Mike Southon BSC and Mike Eley BSC, with Guest of Honour Danny Boyle.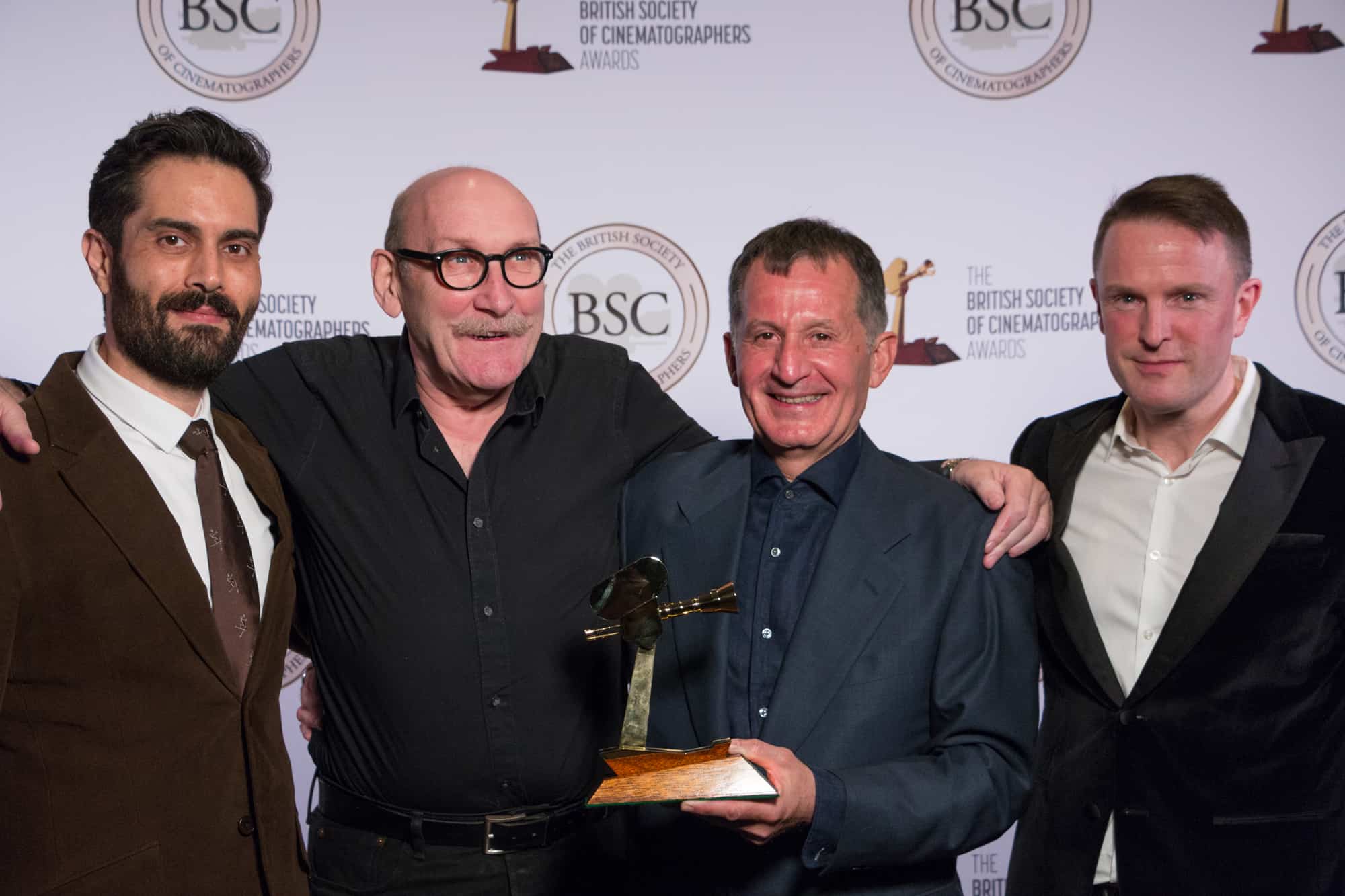 In the cinematography awards, there were more accolades for DPs Roger Deakins CBE BSC ASC and Jakob Ihre FSF. Deakins followed up his successes at the Oscars, ASC Awards and BAFTAs by winning the 'BSC Best Cinematography in a Feature Film – sponsored by Pinewood MBS Lighting' award for 1917. For Deakins it was his seventh award in the category. You can read about his work in our January 2020 cover feature here.
Jakob Ihre added the 'BSC Best Cinematography in a TV Drama' trophy to his Emmy and Sue Gibson Cinematography Award triumphs for his work on HBO mini-series Chernobyl.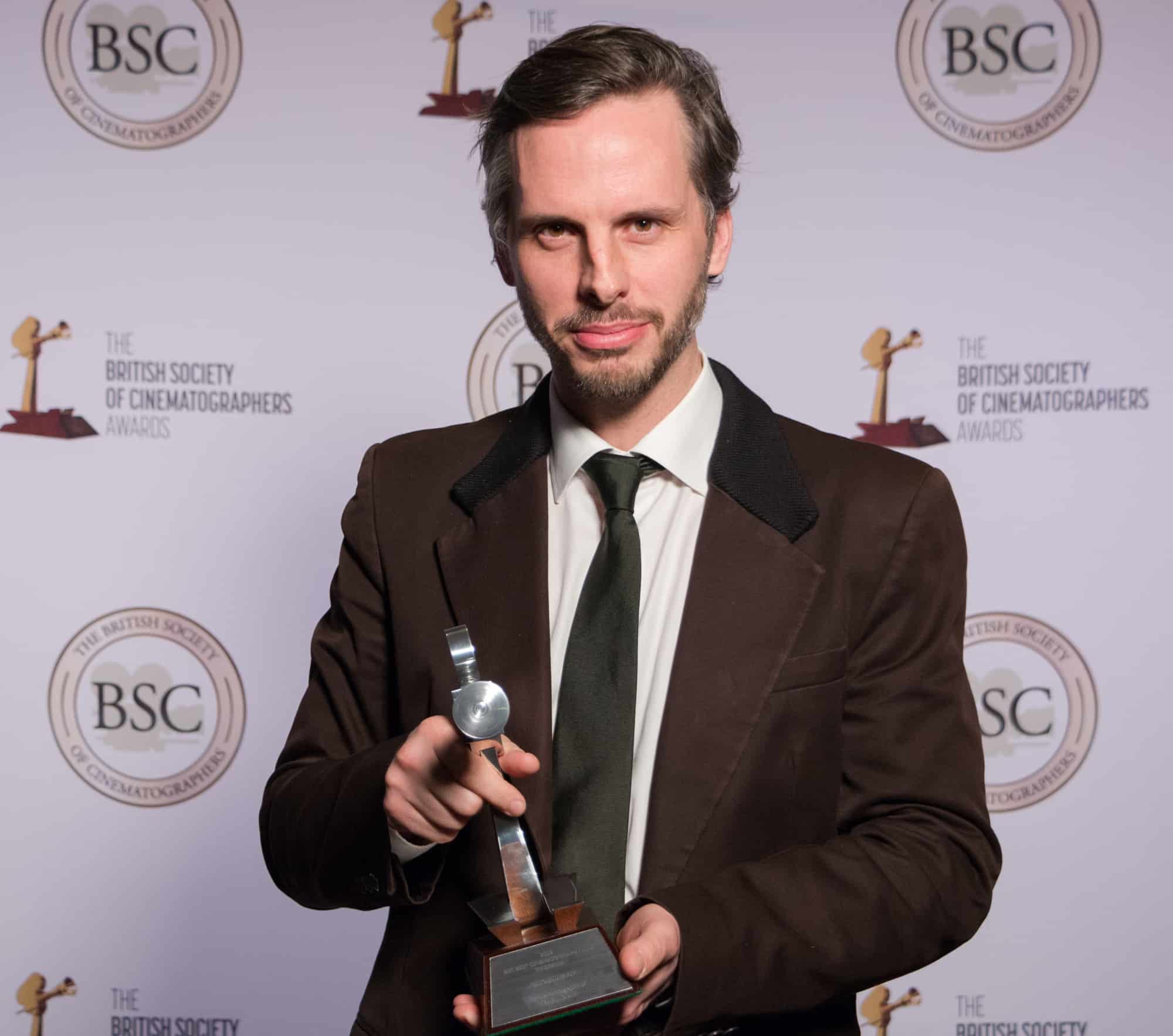 In the ACO/BSC/GBCT Operators Awards, Joe Russell won the 'TV Operators' choice for his work on Killing Eve 2 – adding to his previous success in the category for The Tunnel: Sabotage, while Geoffrey Haley was picked for the 'Feature' accolade for operating on Joker.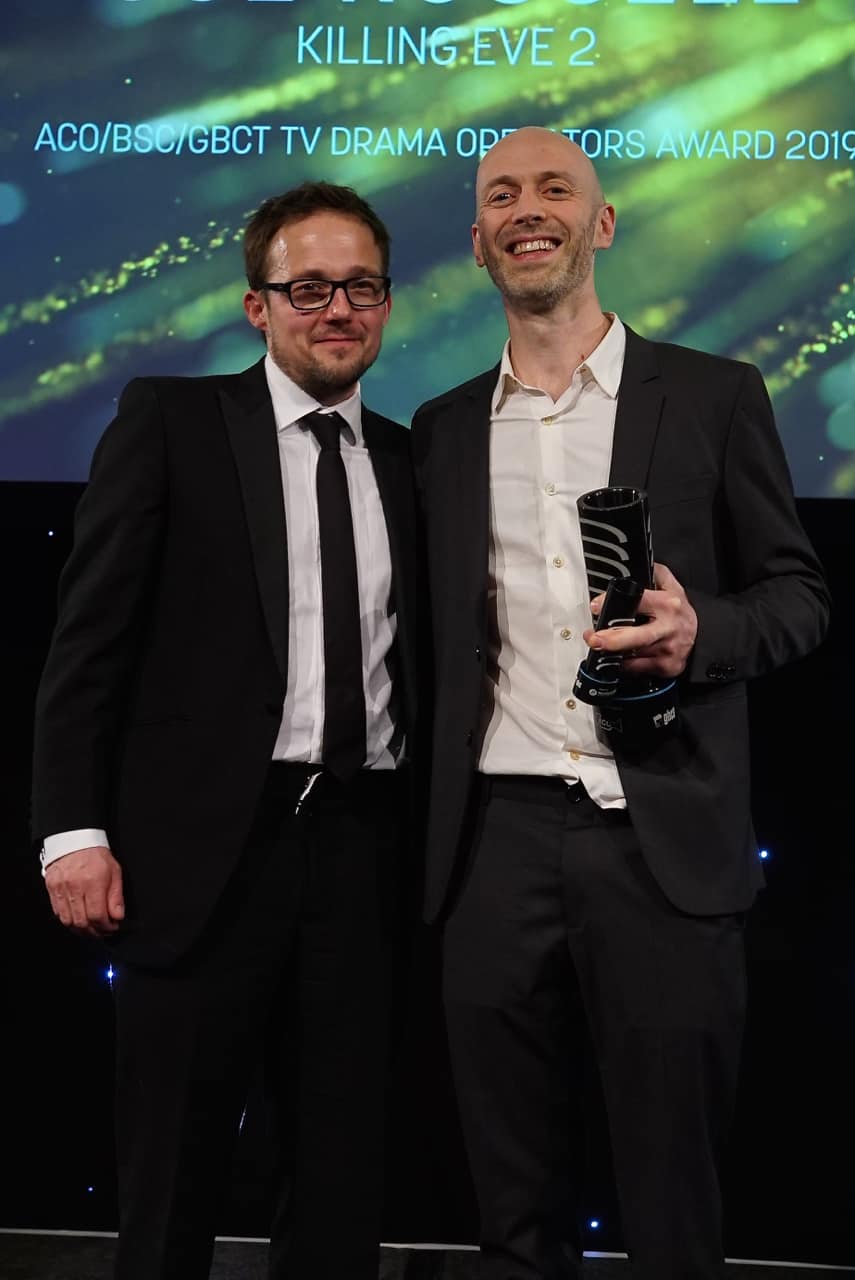 In the evening's other awards, Brian Tufano BSC's career landed him this year's 'BSC Lifetime Achievement Award'; Nic Knowland BSC received the 'ARRI John Alcott Memorial Award 2019'; ARRI were recognised for the Skypanel family with the 'Bert Easey Technical Award 2019 – sponsored by Fujinon' and the National Film and Television School's Cinematography Department were acknowledged with the 'Special Achievement Award'.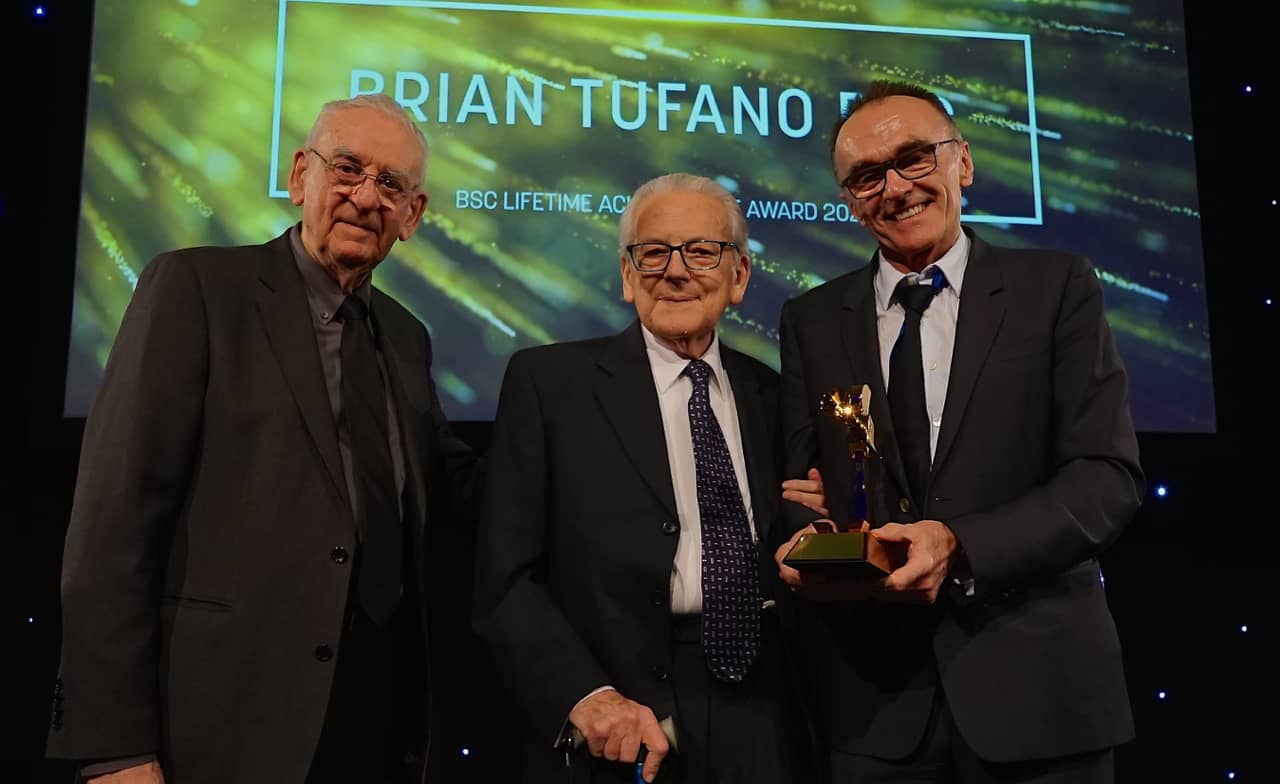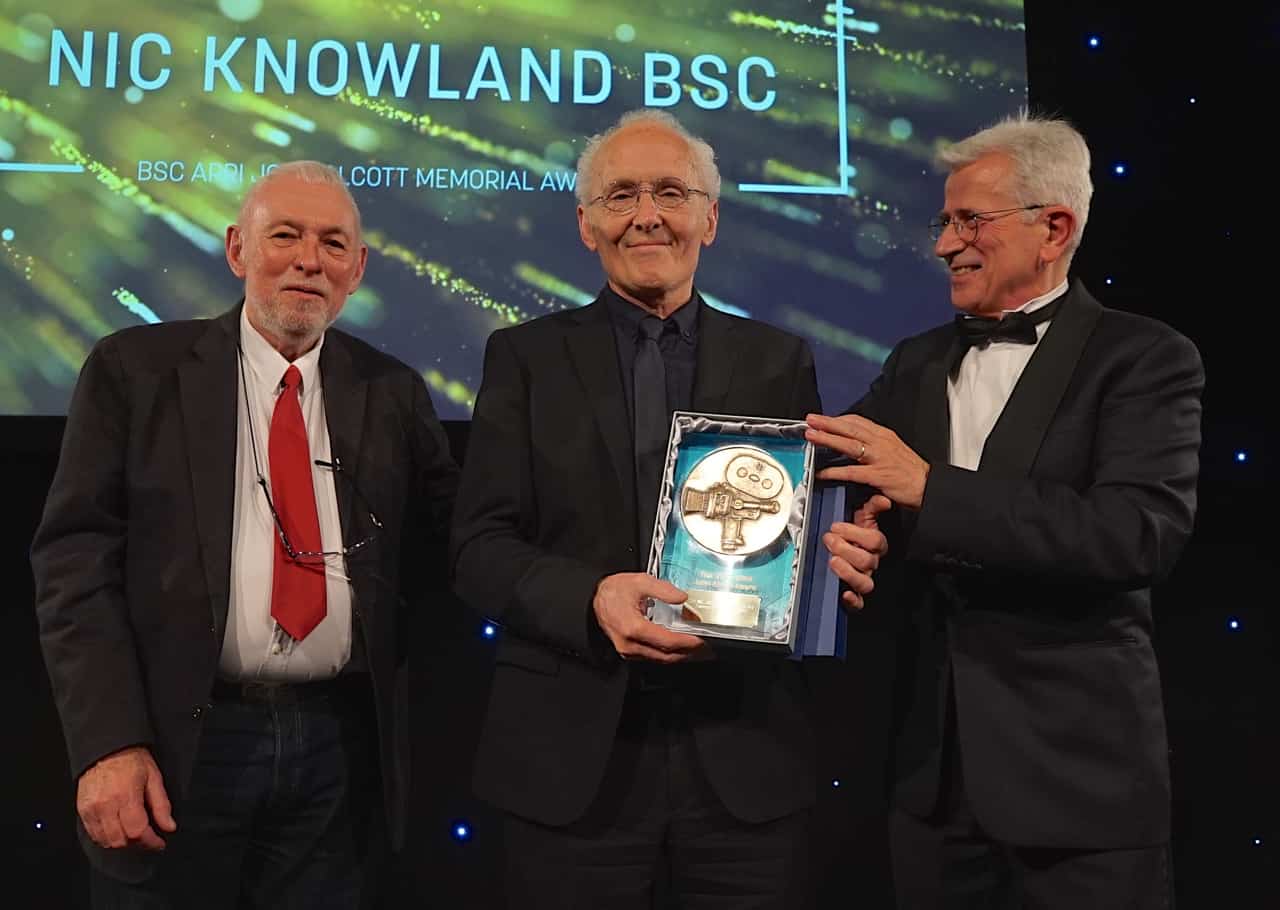 Congratulations to all the nominees and winners.
BSC BEST CINEMATOGRAPHY IN A THEATRICAL FEATURE FILM
Roger Deakins CBE ASC BSC – 1917 (winner)
Rodrigo Prieto ASC AMC – The Irishman
Lawrence Sher ASC – Joker
Jarin Blaschke – The Lighthouse
Robert Richardson ASC – Once Upon a Time … in Hollywood
BSC BEST CINEMATOGRAPHY IN A TELEVISION DRAMA
Jakob Ihre FSF – Chernobyl (winner)
Gavin Finney BSC – Good Omens – Hard Times
Colin Watkinson ASC BSC – Handmaids Tale – Night
Suzie Lavelle BSC ISC – His Dark Materials – Spies
Gavin Struthers ASC BSC – The Witcher – The Beginnings End
BSC/ACO/GBCT OPERATORS AWARD – FEATURES
Geoffrey Haley – Joker (winner)
Dale Myrand – Knives Out
David Luckenbach – Le Mans '66
Peter Cavaciuti Assoc BSC – Mary Queen of Scots
Vince Mcgahon Assoc BSC – Stan and Ollie
BSC/ACO/GBCT OPERATORS AWARD – TELEVISION DRAMA
Joe Russell – Killing Eve 2 (winner)
Tony Kay – Beecham House
Michael Carstensen – Black Mirror : Rachel, Jack and Ashley too
Jon Beacham – Carnival Row : Some Dark God Wakes
Sean Savage Assoc BSC – Game of Thrones : The Bells
View the full gallery
Click/tap the arrows (positioned halfway vertically on the left and right edges) to scroll through the full gallery of the evening right here. All images by Richard Blanshard.