STAR MAN
New world building techniques, emotional responses to the script, and observing a shared visual guide helped reimagine The Man Who Fell to Earth in a grounded series that doubles up as a commentary on modern society. 
"Alex [Kurtzman] and I had such an amazing time creating this world," says Tommy Maddox-Upshaw ASC about establishing the look for science fiction series The Man Who Fell to Earth with the writer-director. "The pressure of world building on a new show is tough because everybody is trusting in you that all the ideas are going to work. Alex made it a fantastic experience and taught me that when world building, you really need to get onto it immediately. We were very much in sync from the start."
Created by Kurtzman (Star Trek, Star Trek: Discovery, The Mummy) and screenwriter Jenny Lumet, the series is based on Walter Tevis's 1963 novel The Man Who Fell to Earth which was made into the 1976 film of the same name. Starring David Bowie as Thomas Jerome Newton in the film, an alien who has travelled to Earth in search of water to save his home planet, the film has become a cult classic.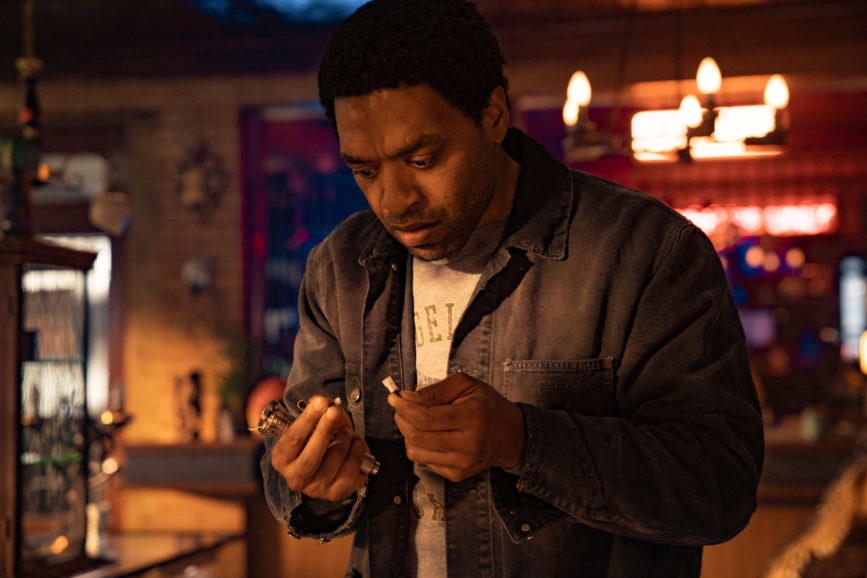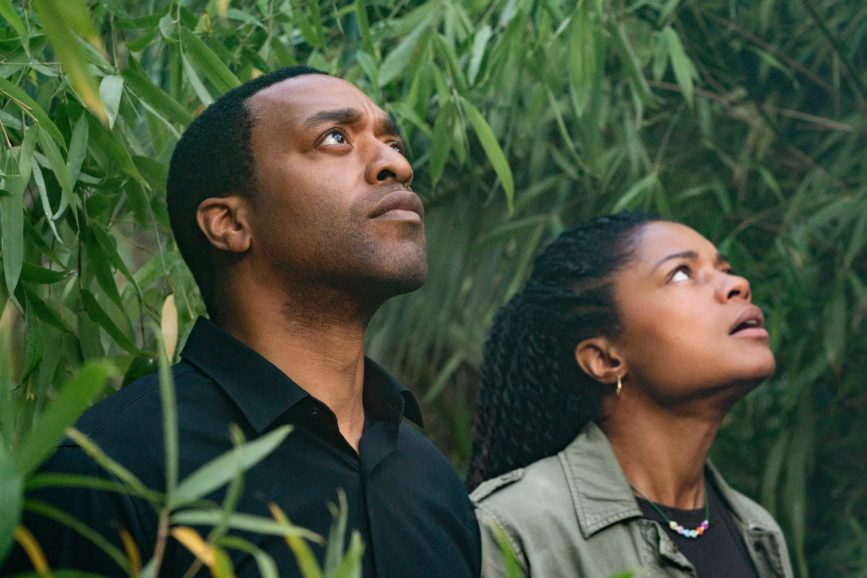 The series, a reimagining of the novel and film combined, sees a switch in the protagonist with Chiwetel Ejiofor playing Faraday – an alien who falls to Earth at a pivotal point in the evolution of humanity. Bill Nighy takes on the role of Thomas Jerome Newton, who aids Faraday in his journey as he helps determine the planet's future.
Prior to joining the production, Maddox-Upshaw interviewed with Kurtzman for another much-anticipated series, Star Trek: Strange New Worlds. "When I didn't get the job, I was kind of disappointed, but then I received a call asking if I would talk to Alex about a series based on The Man Who Fell to Earth. It piqued my interest although it hadn't been greenlit yet.
"I thought the scripts for the first two episodes were amazing – the writing was phenomenal. I read the rest of the scripts really fast and then everything we talked about in that early prep period showed up on the screen seven months later." 
Although Maddox-Upshaw had watched Nicolas Roeg's 1976 film – lensed by Anthony Richmond BSC ASC – he felt the series did not emotionally feel the same. "The original film is strange and unique, but it didn't feel right to lean into that movie when making the series, apart from in some elements of the production design. Coincidentally, Tony Richmond lives in LA, which is also where I live. We both teach at New York Film Academy, so we're friends. He's a legend."
Maddox-Upshaw largely responded emotionally to the words of the series' script when determining the look. "It's not even based on Mr. Newton's story. It's really Faraday's story. Emotionally, it's a different tale altogether," he says.
Due to the dramatic nature of the writing, the cinematographer refers to the series as a drama in the sci-fi space. He and Kurtzman wanted their reimagining to be "more grounded" than the film. "We wanted it to be a dramatic show with sci-fi elements, but they don't carry the narrative. It's about the emotional context of the family, Faraday and his loss of family, and a commentary on immigration and what's going on in the world right now."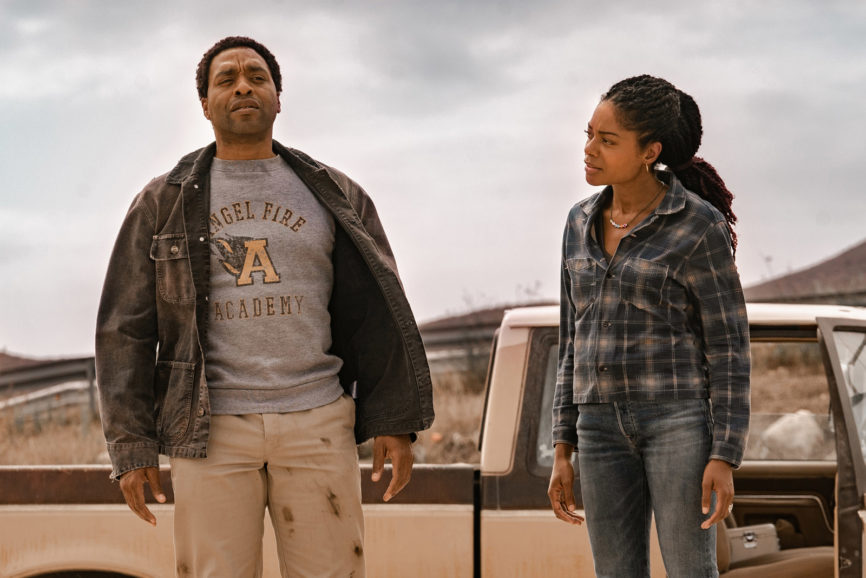 During the seven-month shoot, Maddox-Upshaw travelled between the various filming locations in the UK and Spain (to double up for Mexico). Initially planning to scout Spain in January 2021, COVID restrictions prevented the cinematographer from entering the country until July, so he headed to the UK in March, a week prior to Kurtzman.
"Alex was waiting for his second vaccination, so I explored some of the English countryside and London and then when he arrived, we revisited locations," he says. "COVID really threw a curveball in terms of scheduling and logistics, and it was really hard because the date we could scout Spain kept being postponed."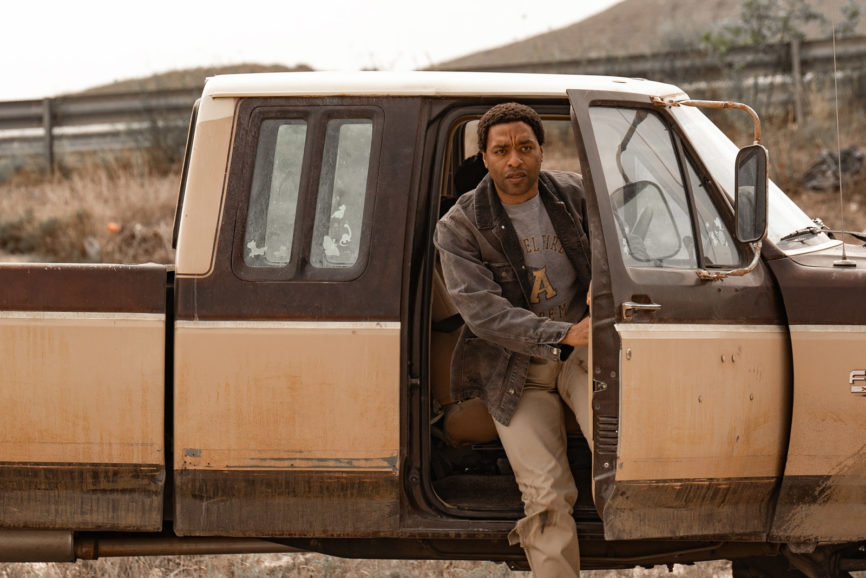 Demands were high throughout, with COVID shutting down the production and team members getting sick, but the crew remained "a strong support network" for one another while they were away from family and friends. "I also loved the challenge of it, and I can't thank Alex enough for the lessons he taught me and the exposure to a new way of working. 'Keep up, don't catch up' sums up Alex and the production," says Maddox-Upshaw.
When scouting in Spain finally could commence in July, further impediments arose. "We scouted Almería, Spain, where many of the spaghetti Westerns were filmed, and it was raging hot," he explains. "But when we went back to shoot, we were often greeted by thunder, lightning, and rain. We also had to contend with a windstorm and flash flood warnings at the aqueduct we were filming near, making it difficult to use the crane we needed."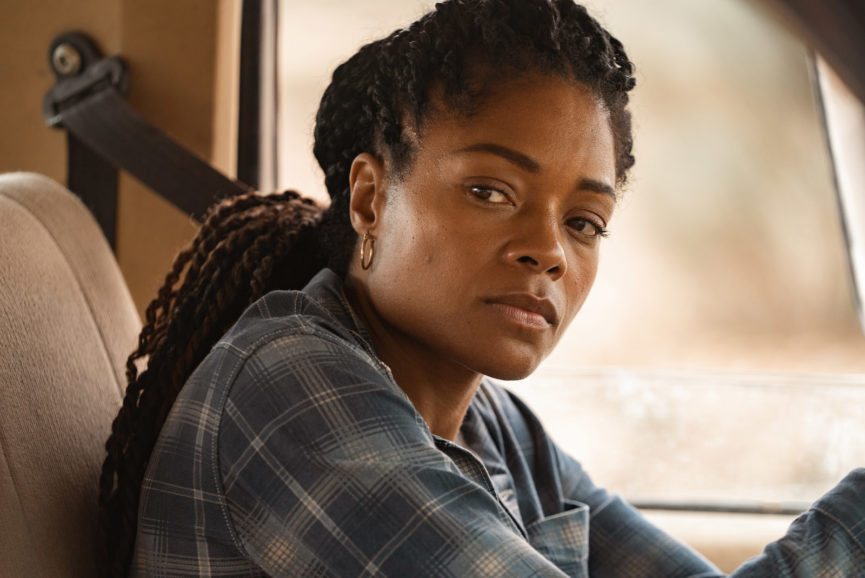 A unified approach 
While Maddox-Upshaw helped build the world the series would play out within and lensed the first four episodes and half of episode 10, it was also vital to set a consistent look which the other episodes' DPs – Adam Gillham and Balazs Bolygo BSC HSC – would observe.
"They are both such talented cinematographers and brought such a lot to the production," says Maddox-Upshaw, who created a PDF bible or visual art book which everyone could refer to. It outlined the ideal visual approach and why certain lenses and LUTs were selected.
"These helped track time when taking on so many different storylines and jumping backwards and forwards. Each DP then suggested their own ideas, but that document helped steer everybody in the same direction."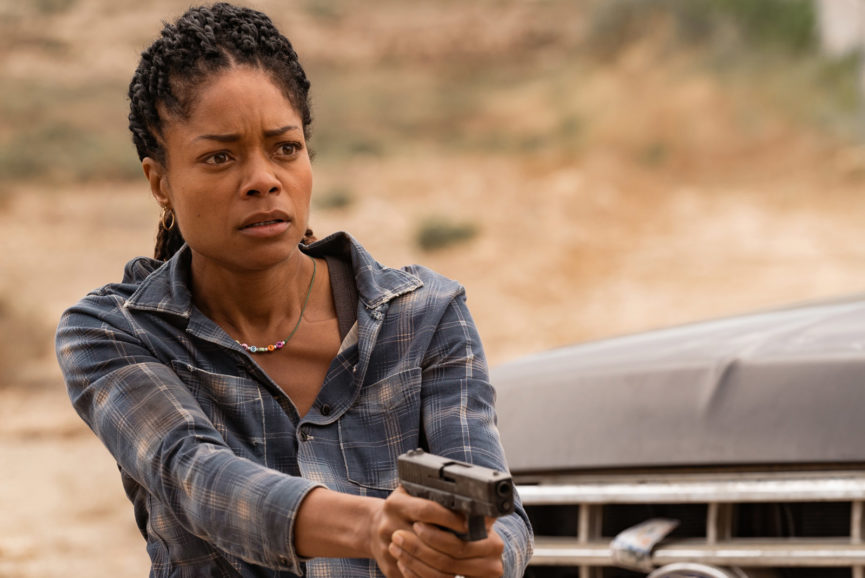 The visual art book forms the basis of every production Maddox-Upshaw works on. From the level of warmth through to anything he is planning in terms of desaturation is all discussed in prep, so when the team looks at the dailies, everybody – from the production designer through to the director – understands what the texture and colour palette of the show is. "We can agree on what will work in the frame and how the colours, wardrobe, and everything else is being manipulated. By building all that into prep, a lot of my final colour is pretty much there when the LUTs are constructed and then the colourist can use it to lay the final colour," he says.
References explored included Chloé Zhao's The Rider and Nomadland (both lensed by Joshua James Richards) and series such as The Third Day, juxtaposing grounded movies against sci-fi productions to avoid the series becoming "a super sci-fi-looking show".
"We referred to the pristine language of films like David Fincher's The Game, in terms of the cold tonality of the CIA characters in our series, juxtaposed against something like Nomadland which we looked at to ground Faraday's world," says Maddox-Upshaw. "We also looked at Aliens – a great sci-fi movie that's grounded. The alien is really sci-fi, but the camera movement and textures on the walls aren't in line with your typical glossy science fiction alien movie."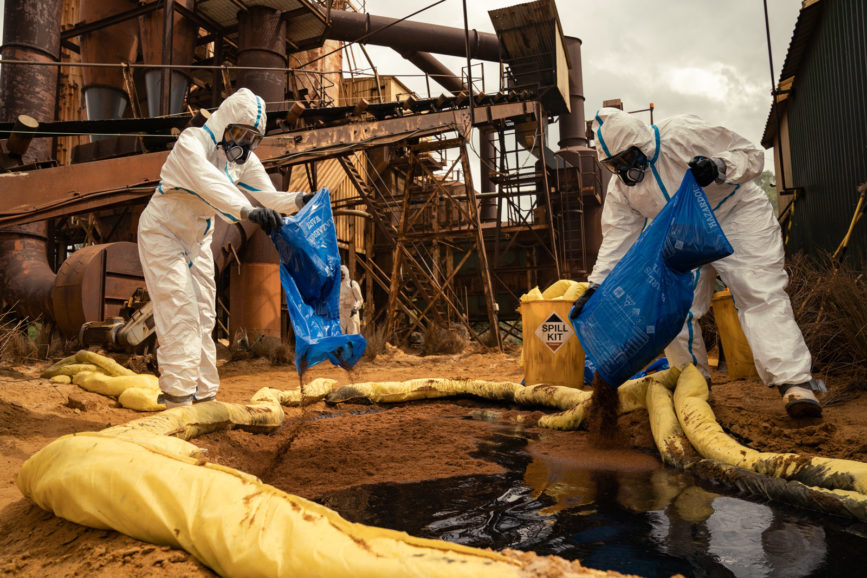 Kurtzman and Maddox-Upshaw took the anamorphic aspect ratio but shot much of the series on Panavision large format Variel/Primo V Series spherical lenses and expanded G Series anamorphic. "People think The Game is an anamorphic movie, but it's actually spherical to make use of the close focus," highlights Maddox-Upshaw. "Fincher likes to make use of close focus, but he also likes the aspect ratio. That's something we talked about too because I wanted the intimacy to still play out within that certain type of aspect ratio."
The cinematographer always wanted the lenses chosen to communicate with the audience, putting them in an emotional space so they could respond to a character and their story. In line with this goal, he shot the CIA and the Hatch family using a "cold, pristine, super sharp, clinical capture", versus the "warm and close, and more intimate" style in which Faraday and the Falls family which he befriends were filmed.
"I wanted the scenes of Faraday bonding with the Falls family to be a bit softer, kinder, and more romantic to let the audience know there is something emotionally different about the more corporate world of the Hatch family which is free from any love," he says.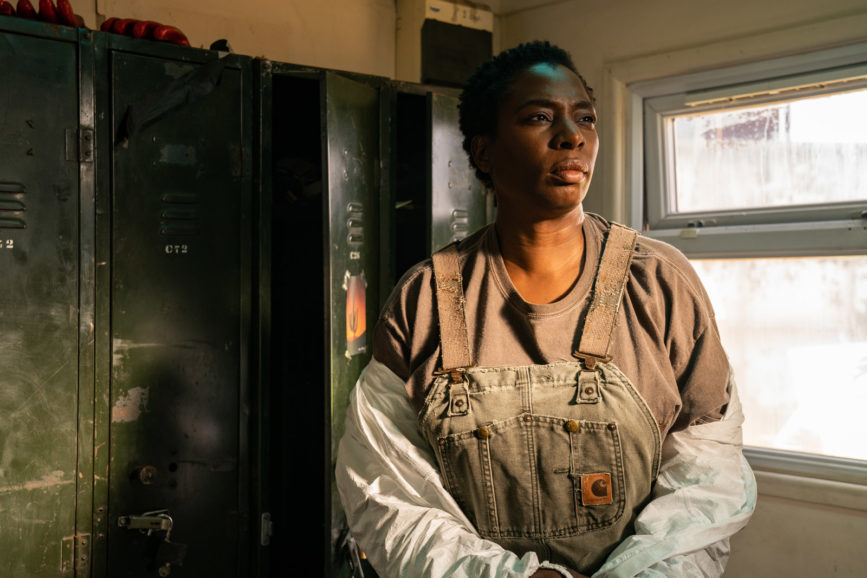 Maddox-Upshaw shot 6K at 24 fps on the Sony Venice with Panavision providing both V Series spherical and G Series anamorphic lenses which were tweaked by Panavision's Dan Sasaki and Guy McVicker so they would cover 6K anamorphic. When the show was greenlit and the cinematographer and 1st AC Alex Lim started testing different iterations of glass, Maddox-Upshaw "immediately fell in love with the G Series, while figuring out the best approach using the Variel/V Series sphericals".
The retro feel he sought could partly be produced by the lenses' flare. But rather than an impeding flare across a character's face, he wanted "almost a bleed instead of a flare that would come about a third of the way into the lens." The lenses Sasaki constructed, depending on the focal length, had "a different twang" in terms of flaring in line with Maddox-Upshaw's vision for the series.
"They react to light in a certain way, as if they are older glass, because he put older elements in there," says the DP. "But at the same time, the speed of the lens was T1.6 and I could do close focus, even wide open, and the lenses didn't fall apart like some can. This meant I had a great level of sharpness and roll off. Dan's design of the V-Series also incorporated close focus capabilities."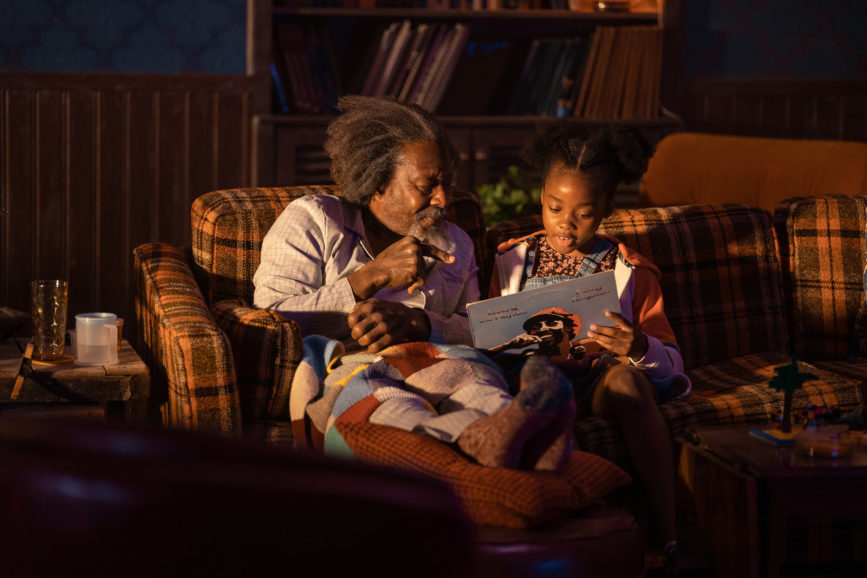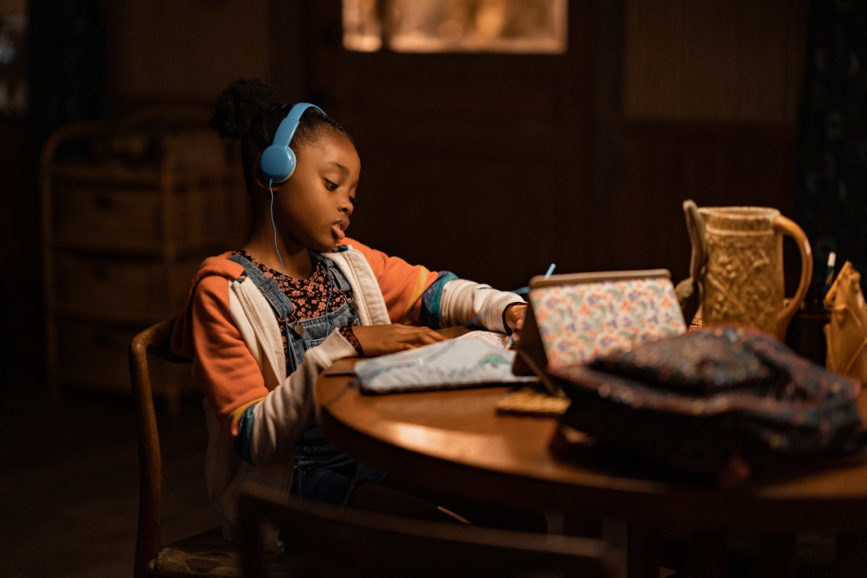 Aside from the lens adaptation, the series' visual recipe was also determined by LUTs created by Maddox Upshaw's colourist in LA, Pankaj Bajpai (True Detective, Crouching Tiger, Hidden Dragon, Snowfall). The cinematographer is "all about the emotional arc and visual arc" and uses LUTs to track time, space, and narrative. "So, the changes in textures and tonality throughout the show were made on purpose to help people understand the different storylines."
Meanwhile, the Venice provided the colour space in the bottom end which Maddox-Upshaw has enjoyed when lensing previous productions. The amount of colour separation he can achieve and a camera's capabilities for underexposure are qualities he seeks when selecting a camera. "That makes the Venice a workhorse as I do a lot of colour mixing and the LUTs I use mix colour. I need something that can work within that colour space whilst still being dark and not requiring colour correction or for me to go back into the RAW file because the camera's falling apart. I'm not even nearly at the edge of the RAW file when I shoot with Venice because there's already so much colour separation."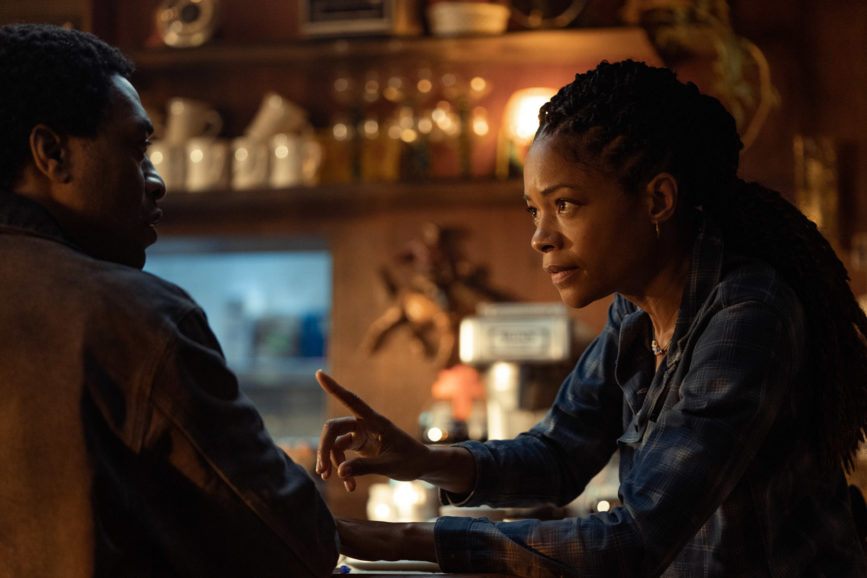 The use of slo-mo and dynamic range photography were also among the reasons the Venice fit the bill for the series. "The frame rate I could achieve at times in 6K was better than most large format cameras," he adds. "The use of the spherical large format lenses that had been created also really helped me in terms of what I could achieve when shooting close focus of eyes, for example. There are many shots I wasn't even using diopters for; I was just using the lens itself."
Maddox-Upshaw also made use of the super-macro LAOWA snorkel lens for macro photography of eyes and ears, for example when Faraday is learning English and early human traits. "The Venice at 2500 ISO lets me achieve exactly what I wanted and because the LAOWA lens opens at T11, I could pull back on the whole face and still push in. I needed a lot of light for that, so 2500 ISO was a good starting point."
The Venice's Rialto mode was utilised for some driving sequences, but not relied on as much by Maddox-Upshaw when he shot Snowfall, the series which landed the cinematographer his first ASC Award for Best Cinematography on a One-Hour TV Series (Commercial) earlier this year.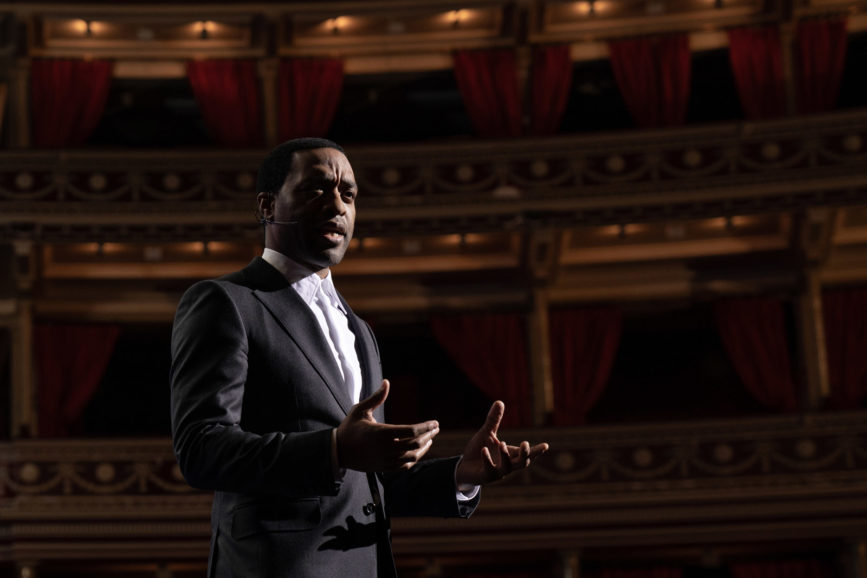 Some driving scenes were also captured in front of an LED wall backdrop. Maddox-Upshaw wishes those sequences had been shot in an LED volume instead as they ran into some issues because the LED ceiling piece was not big enough.
"The wall has to be really large to cover the car in a certain way to see the reflections, movement, and light on people, and with a volume it is so much easier to sell that the cars or people are moving through a vista," he says. "When shooting those types of scenes, you also need to be aware that the make of car affects the angle and coating of the windshield, meaning you won't always see a reflection. This can determine if a gag works because light reflection is a key component." 
Moving in different spaces 
To make a distinction between the different groups of people in the series, camera movement in the sequences featuring the Falls family was grounded in the language of The Rider – featuring "a lot of handheld and Steadicam work and travelling through vistas with people in the spherical lens space".
"Before he becomes a tycoon, Faraday was on unstable ground, and he wasn't making clinical, analytical decisions like the CIA," Maddox-Upshaw says. "In contrast, we shot the scenes with the CIA on dollies and using more sliders and Steadicam, so their movement is more linear. We also made use of longer compressed lenses. With the use of anamorphic lenses, this juxtaposes against Faraday and the Falls family who are moving emotionally in a different space, reflected in the camera movement we adopted."
The cinematographer commends his A camera operator Andre Austin ACO Associate BSC SOC, B camera operator George Grieve, and focus pullers Rene Adefarasin and Joanne Smith. "I put a lot of pressure on them in terms of my workflow, moving with the Venice in a certain way, and getting into Rialto mode," he says. "I expose in a certain way and getting used to that rhythm and the speed of doing things can be tough. But we had to find that rhythm because Alex also has a certain demand regarding how he likes to work."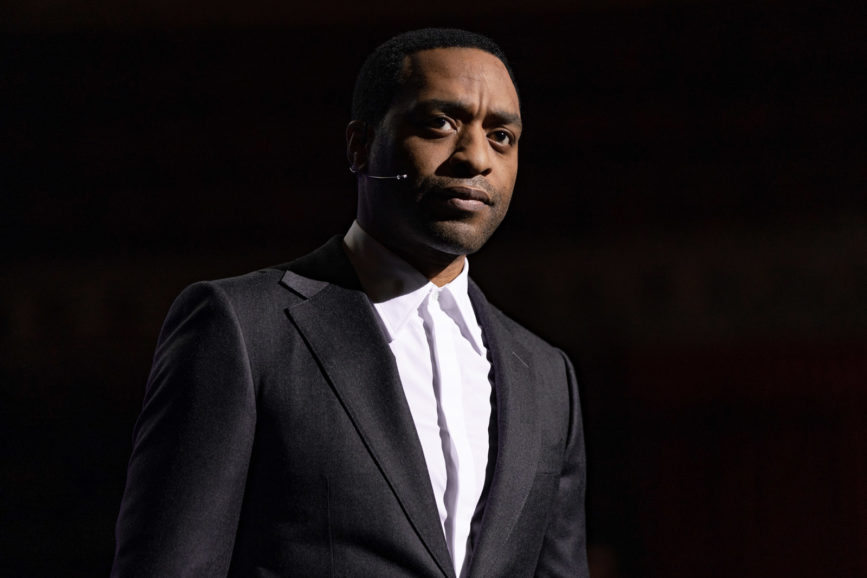 For the sequences shot in Spain, Maddox-Upshaw worked with a new camera team while the series' other DPs, Gillham and Bolygo, continued working with the UK team in London. "I had to make sure all the new crew in Spain – camera, grip, electric – were up to speed and had the specs for how I was doing things. I even took a DIT on this job in the UK which I don't usually do in the US. Daniel Alexander was great, and he was in contact with my colourist back in the States throughout."
Discussions with Kurtzman about how to create scope and intimacy in the same show led to the incorporation of aerial footage – captured in the UK and Spain – to convey the vast scale of select locations and contrast with close-ups of more intimate moments.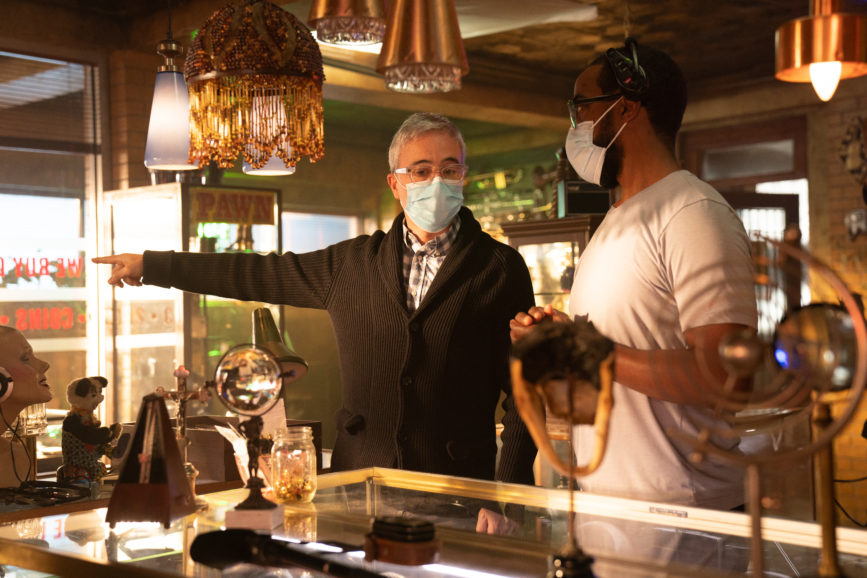 Heroes of the show 
Colour and texture were always in centre frame in the dialogue between Maddox-Upshaw and production designer James Merifield. They explored the evolution of Faraday and the Falls family, where the story was going, and how the events taking place could be echoed through the design of spaces.
"James was absolutely amazing. He, Alex, and I were always pushing each other," says Maddox-Upshaw. "For example, Alex asked for the Falls house set on stage to be a little bit bigger than what was being constructed to handle coverage in a certain way. So, James figured it out to let us move the camera in the fashion Alex I had talked about from day one – shooting certain scenes with Steadicam, filming 360s inside the Falls' house, and pushing through hallways."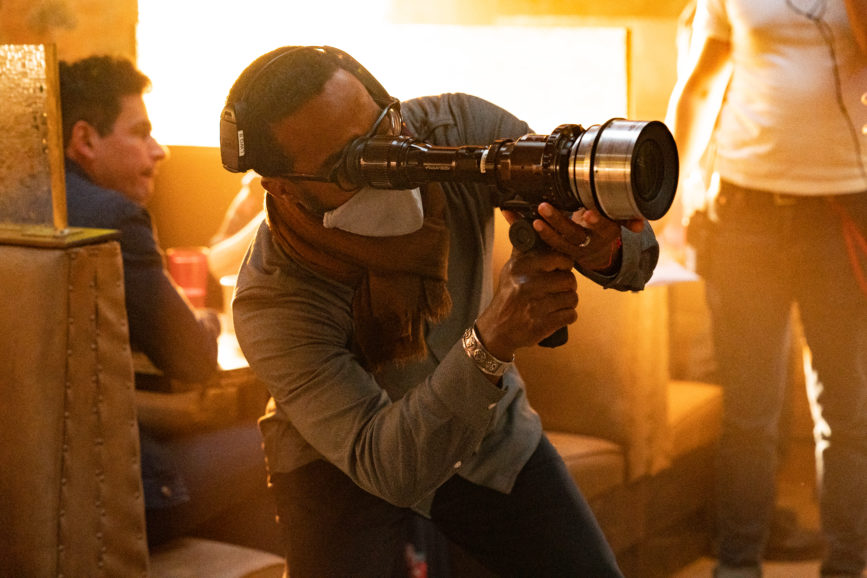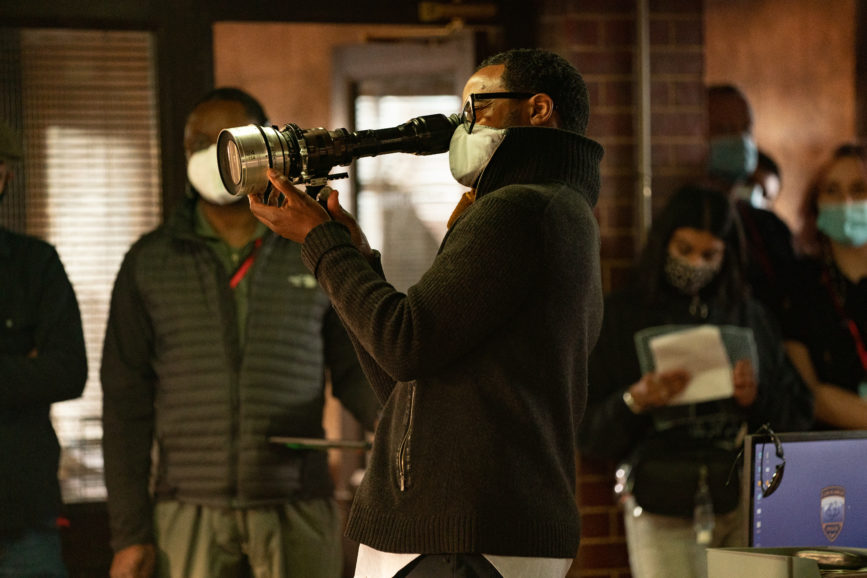 Gaffer Wayne Shields also helped fulfil the initial ambitions on the stage the team was shooting on at Wembley Park Studios in London, ensuring lighting design would assist in the execution of the overriding vision. "Wayne is phenomenal at that. Every DP I know who has worked with him says he is the hero of the show. He stuck it out even though we went over by a couple of months," says Maddox-Upshaw. "My key grip Rob Fischer also did an incredible job. They both embraced any challenges and helped us achieve some fantastic images whilst having fun."
On the Fall's set, Maddox-Upshaw and Shields made use of large LED soft boxes to create various levels of colour contrast alongside 10K and 20K tungsten Molebeams. "I love mixing LED and tungsten and we also used some movers, but for the most part we were working with Creamsource Vortex8, ARRI SkyPanels, and Molebeams. I even had MBS import a few T-Pars made by gaffer Phil Walker."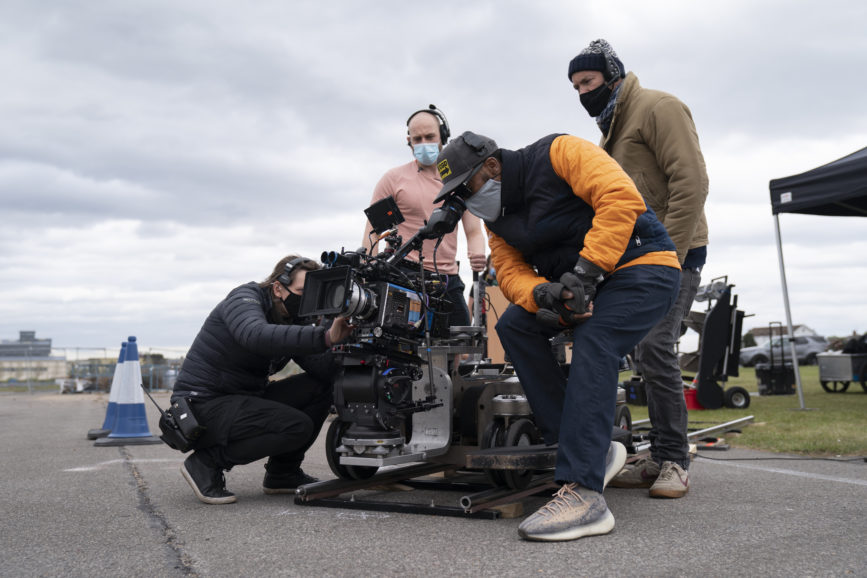 "I don't really make use of HMIs and I don't light daytime exteriors unless I really have to. The tungsten I used, even during the daytime on exteriors at times, juxtaposed against the base ambience, which in London is like being in a big soft box. I feel light colour and light texture should both be contrasted at times, so I kept the level of colour contrasted against light texture contrast. When working with natural light, I go the inverse way and make use of negative as much as I can., creating contrast again."
Although a grounded sci-fi series in its style, the production still understandably needed to rely on visual effects knowhow at times – headed up by Simon Carr and Jason Zimmerman.
"Alex had to agree on what that world being created at every stage would be and sign off all renderings," says Maddox-Upshaw. "We talked about colour a lot and the fact we deal with Faraday's home planet Anthea at different points in time. So, the Anthea that he leaves is not the Anthea he refers to in other episodes which was quite challenging."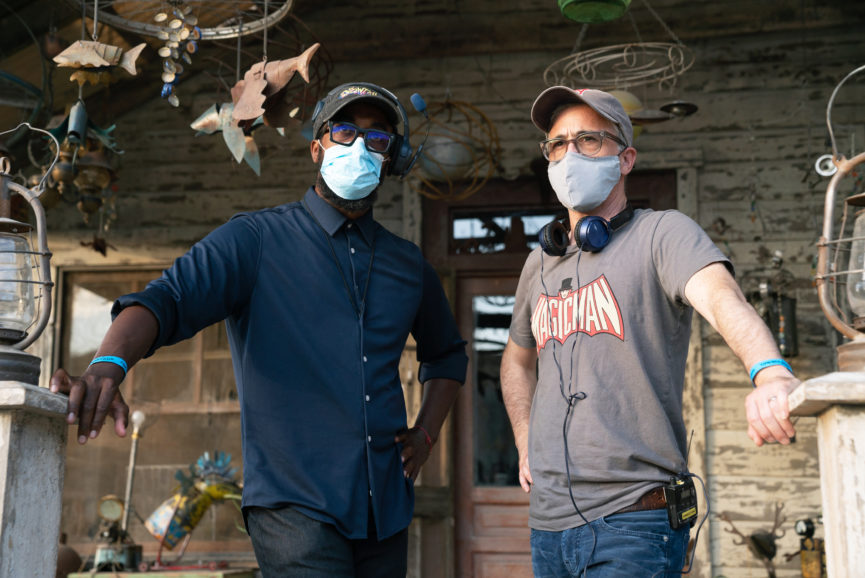 This saw Maddox-Upshaw and his team communicate frequently with the VFX team to ensure they leant into the same visual space. "For example, we had to light certain scenes against green screen whilst not fully knowing what that environment was going to look like," he says. "The VFX team had a challenge, especially with the pressure of working with Alex Kurtzman, who is so renowned in the sci-fi space."
And while visual effects talent shone bright, so did the "outstanding" performances. "I love the relationship between Chiwetel Ejiofor and Naomie Harris's characters – it's stunning. The cast is amazing – Clarke Peters, Bill Nighy, Jimmi Simpson. I just enjoyed working with all," says Maddox-Upshaw. "When the performances are as exceptional as they were, it makes shooting so much easier. You get to freestyle and emotionally respond in a way that is really freeing because you're not trying to cover up a poor performance with great lighting and camera technique."
The Man Who Fell to Earth will launch this summer on Paramount+ in the UK.