Stories From Quarantine

Across The Pond / Mark London Williams
This past month, as many have observed, has been one of the longest years of our lives. It seems like another era when I filed that previous column speculating the NAB might be cancelled. The question a few short weeks later is: What is still open?
"At this moment in time, all Film and Television Productions have shut down in New York. Our members are now unemployed" reads a letter signed by numerous entertainment industry guilds and unions - the WGA, DGA, SAG-AFTRA, IATSE, and more - to New York Governor, Andrew Cuomo, explaining ways in which film and television workers, above or below the line, are affected in ways unique to the industry's model of essentially assembling, then dispersing, small armies of employees from project to project.
Of course, that's not unique to showbiz in NY, but everywhere. As the Hon. Adam Schiff - whose Burbank-area district includes most of the major studios - said in a letter to House leadership, on the eve of their vote on the giant stimulus package which managed the rare feat of passing both houses of Congress, and the President's desk, "we urge you to include protections for freelance and contract workers in the entertainment industry who have lost work because of coronavirus-related cancellations or postponements. For every worker on stage or in front of the camera, there are dozens more who make their living in this industry - an industry in crisis, with virtually every workplace in the country shut down over the past week.
The unique freelance nature of work in film, television, and theater means that a large number of the professionals who make these productions possible work only sporadically - often with extended periods between paying jobs - and count on income from each project to make ends meet".
Those efforts appear to have paid off.
According to an IATSE rundown on the bill, posted on the webpage of Local 600 - the International Cinematographers' Guild - "the bill creates a Pandemic Unemployment Assistance program to provide payment to those not traditionally eligible for unemployment benefits who are unable to work as a direct result of the coronavirus public health emergency. This includes entertainment workers with limited work history and scheduled, or offered, work that did not commence."
In addition to giving over its webpage to updates on Covid-19, the ICG has also created an additional page, ICGStrong.com, to highlight what guild members are doing in their communities, to help relief efforts. As of this writing, one spotlit effort included 600 Members Andrew Brinkhaus, Joshua Cote, and Chris Herr, working with DP Kevin Stiller and the group #3DAgentsOfShields to make masks that are reusable with the right sanitizing methods. They're printing up a hundred a day at the moment, and if you'd like to help, you can drop Kevin a line at: kevinstillerdp@gmail.com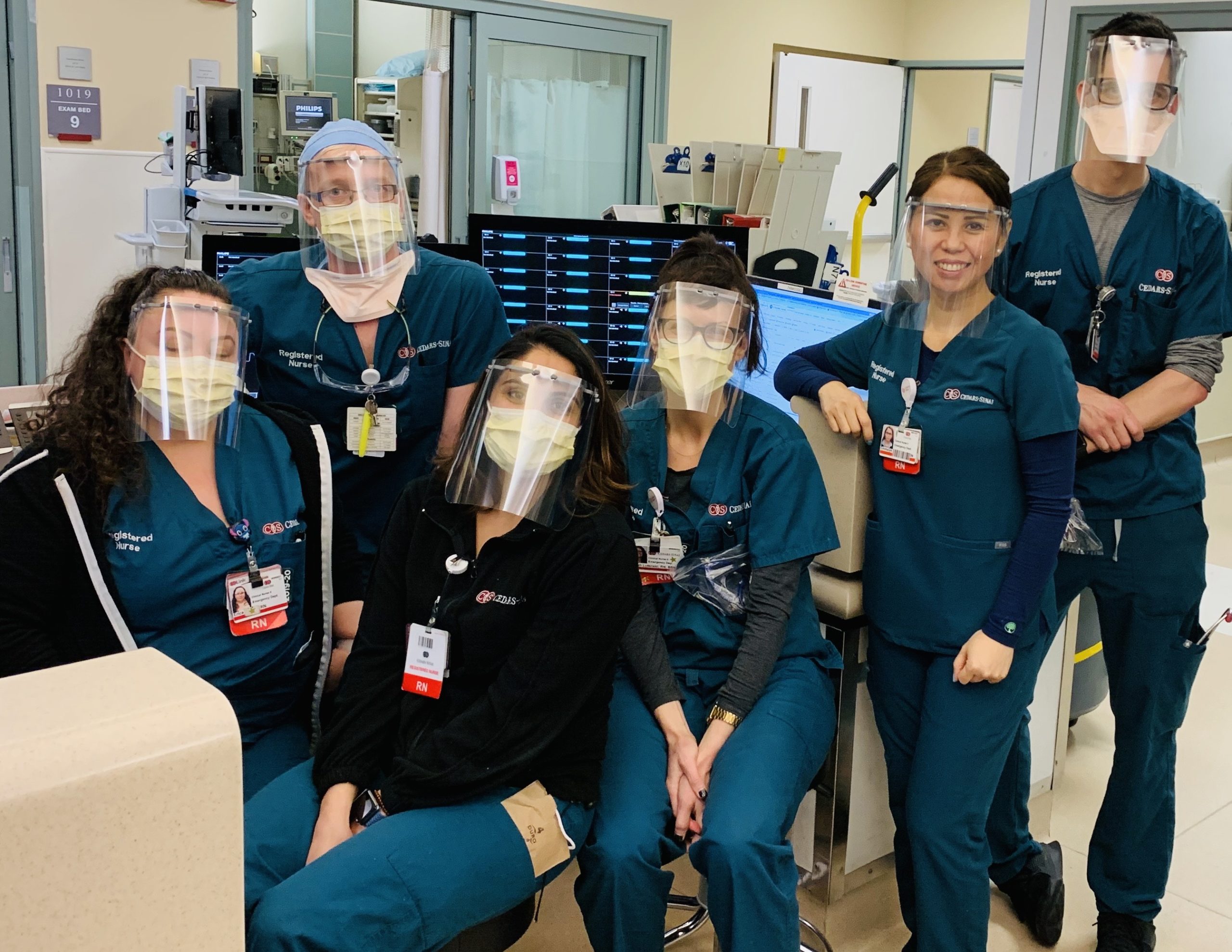 Beyond the government's efforts to provide some very modest relief to the growing number of unemployed workers, Netflix recently pledged $100 million to a relief fund  specifically for entertainment professionals, saying in a statement from Chief Content Officer Ted Sarandos that "this community has supported Netflix through the good times, and we want to help them through these hard times." This in addition to "the two weeks' pay we've already committed to the crew and cast on productions we were forced to suspend last week."
As for life under that suspension, we also caught up with different cinematographers, to get some preliminary field reports on how they and their loved ones were doing, and what they thought - or hoped - came next.
Robert D. Yeoman, ASC, was nominated for an Oscar for his work on The Grand Budapest Hotel, and as a frequent collaborator with Wes Anderson, would normally be doing press for the spring release of the director's The French Dispatch, which has now been moved to summer.
Instead, like his colleagues, he is idled, telling us that "obviously the coronavirus has impacted all of us. I had been booked on a commercial shoot which was cancelled. I was supposed to go to Canada on a film which is now indefinitely postponed. I generally stay at home with my family except for occasional trips to the store and my bike ride".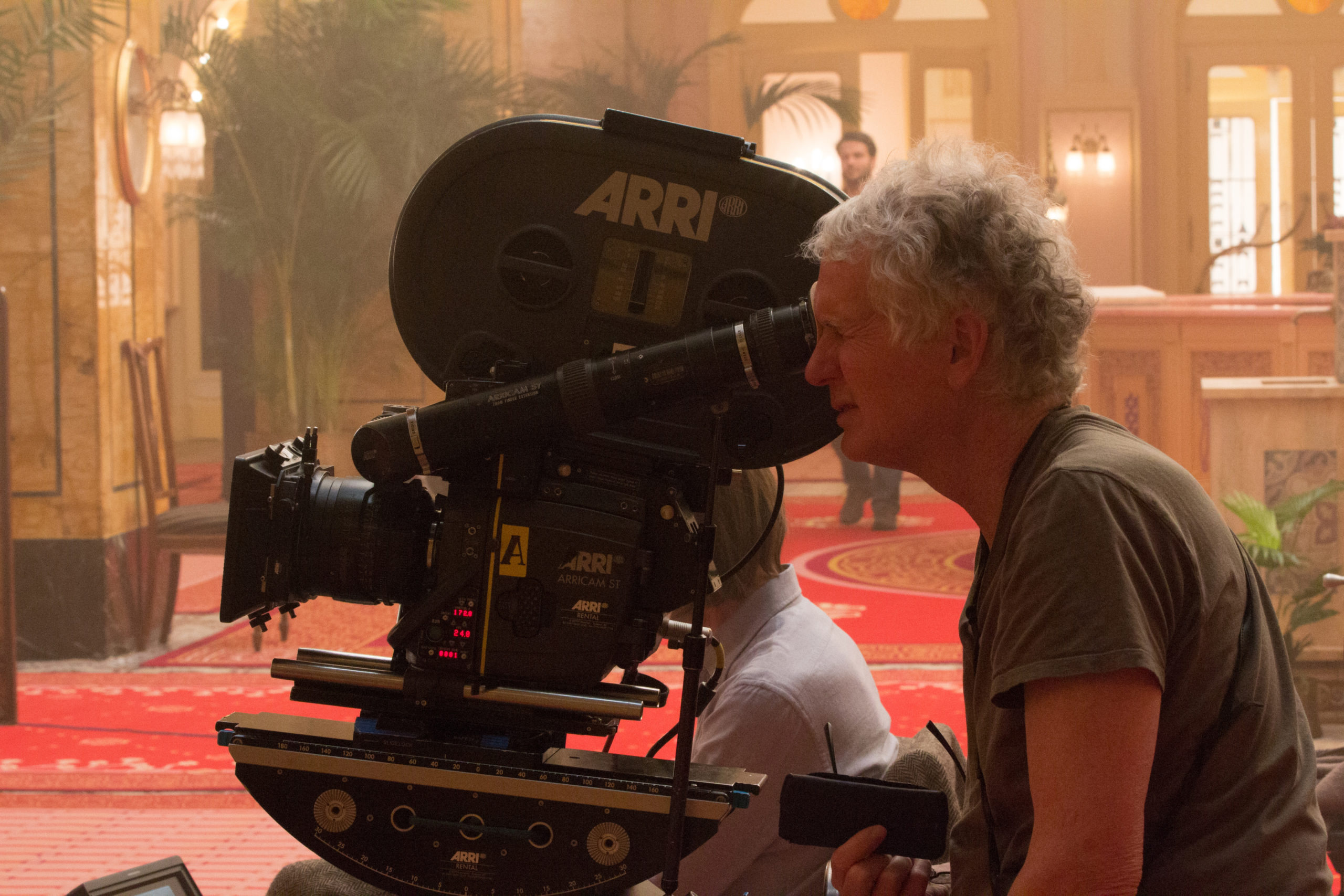 "The landscape for the film industry is on hold. It will be weeks, if not months, before production starts up again.  Obviously the financial repercussions are devastating. Many of us rely on work to pay our bills so these are scary times indeed."
- DP Robert Yeoman ASC
"Most of my colleagues are not working," but, as to possible solutions, Yeoman allows he's "not in a position to advocate 'paid leaves' as I do not totally understand the ramifications. I think one thing that would help is for a suspension of work hours needed to keep health benefits.  Obviously, if no one is working we cannot accumulate the necessary hours and more than ever we need access to medical facilities and care."
From farther afield, one of Yeoman's fellow Oscar nominees, Christian Berger - who also won an ASC award for The White Ribbon - writes from Austria, a country where there is less existential anguish about medical bankruptcy. He's also in the habit, ever the visualist, of sending out photographic essays about his quarantine time, with shots of his house, garden, and previously hugged grandchildren, embedded in his emails.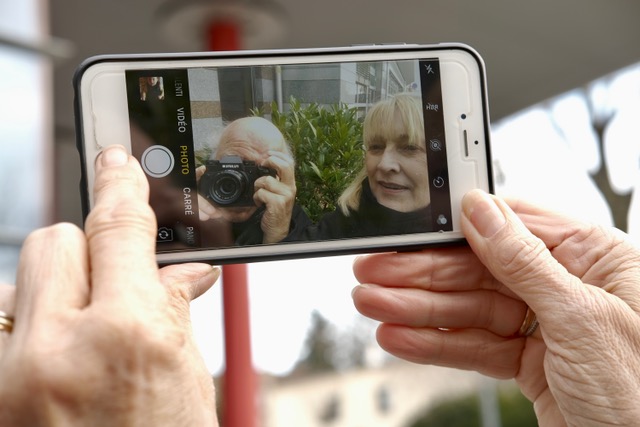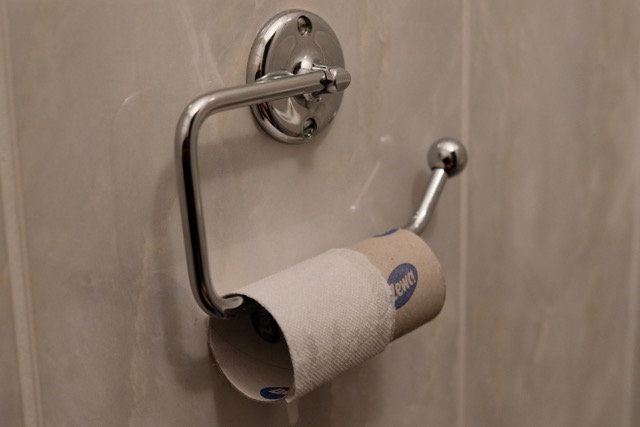 Christian Berger shares some photos from his time in lock-down back home in Germany
In Europe too, he notes "our industry, from big productions to the smallest - everything is at a standstill. Sometimes I think that this madness opens up many opportunities and makes us think a little bit that our economic systems and regulations might need new ideas and fresh minds!"
Chris Chomyn, ASC - the DP on the upcoming The Three-Body Problem - checks in briefly to let us know he's planning a sail over to Catalina: "Sailing is natural social distancing," he says, "After that, it will be back to the new status quo."
Of course, the question is what that status quo will be. And waiting out the answer has taken some folks even much farther afield than Catalina...
Anka Malatynska, one of American Cinematography Magazine's recent "10 Rising Stars" in cinematography, is also abroad, courtesy of an unanticipated flight from New York to Nicaragua. She'd just finished wrapping the Monsterland series for Hulu (along with a new feature, Breaking Fast, under her belt), and had been looking to settle a bit after a kind of wanderjahr:
"My family and I have been on a year-long filmmaking adventure that has taken me, my husband,  my five year old son and our dog, from LA to Doha, Qatar to New York City (where I was shooting Monsterland). I just wrapped and was so looking forward to being in New York, moving into a place where our son would go to school permanently.  Then, coronavirus hit. Before the story blew up we rented a house in Nicaragua and ditched our plans to stay.  We knew 'stay home' orders and school closures were coming and we didn't want to be stuck in the petri dish of Manhattan, confined to a tiny apartment. So, we are here for two months on a mountain far away from other people, social distancing - praying that we find solutions as a world to this epidemic. And that we come together".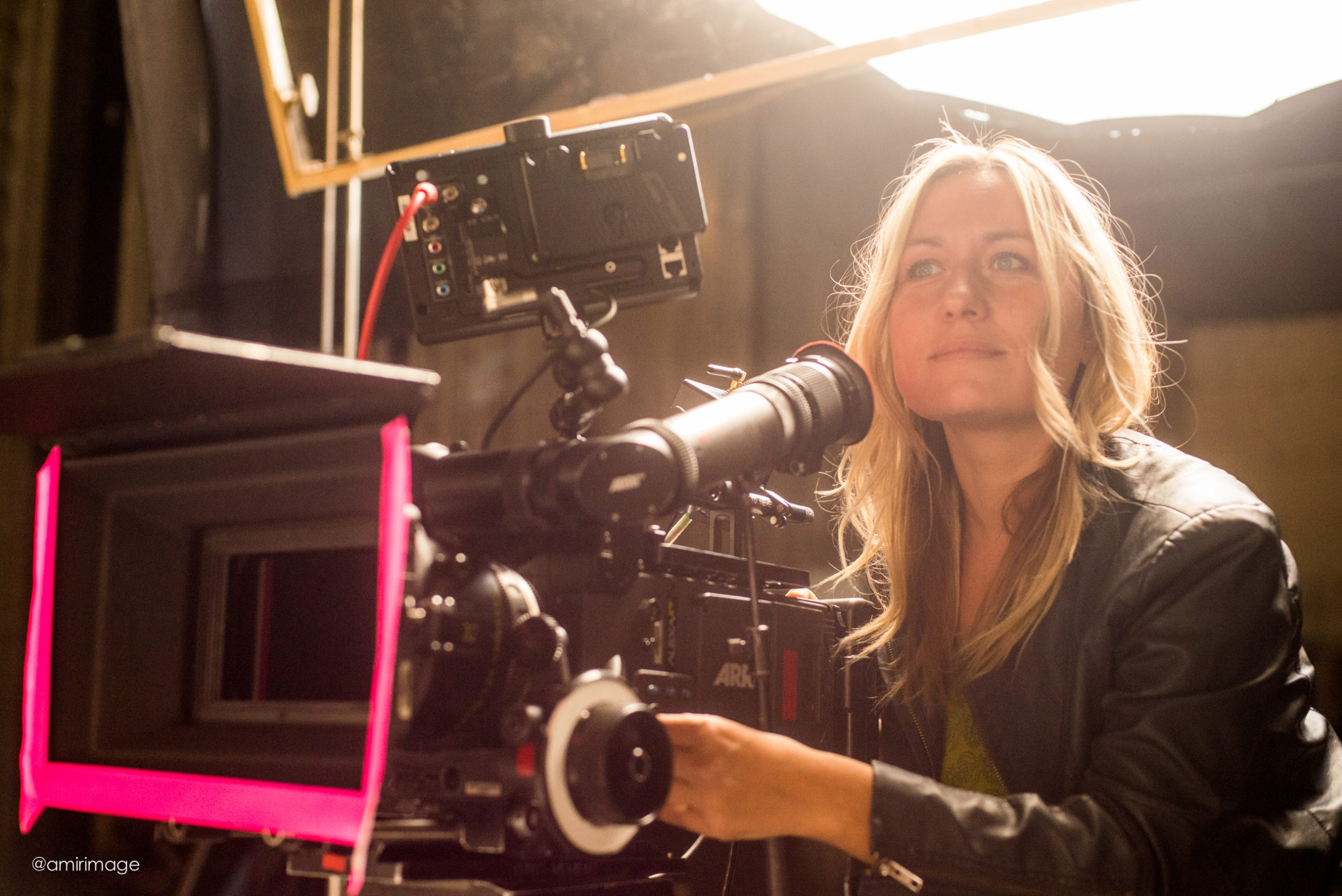 Meanwhile, she's found time to "get creative" and delve into back-burnered projects, but still, "studios have a lot of money; they should share it with their workers in the form of financial relief. Really, this is why all film workers should be getting residuals in the first place".
"We should all organize with our unions to pressure Congress for a relief package for our industry.  All union members should receive compensation if they had to suspend work due to the virus."
And when work does finally come back, she hopes some things change permanently:  "I sure as hell will never show up to work sick with a cold or flu, like I have in the past, because I felt pressured to do so by a production," she says. "And I will raise hell if someone shows up sick and asks that our contracts account for that."
Meanwhile, in this held-breath moment before production resumes and people return to sets,  cinematographers like Todd Benhazl, who shot Hustlers, reports that he has "gone back to 'film school'. I'm watching a movie a day. Stuff I have always wanted to see, but never had the time."
Which echoes what Anna Franquesa Solano, the DP for A24's The Farewell told us. "Obviously these are not great circumstances," she said, noting that projects she'd "planned and invested a lot of energy and excitement on are now on standby." But, she found a silver lining similar to Benhazl's, saying "the confinement has forced us to go back to ourselves, spend time with our thoughts, and reconnect with certain parts of us that we tend to not listen to with the daily life noise. I am back to studying, doing research, practicing sketching, writing my humble stories, looking for new inspirations from photographers, artists, filmmakers, writers... I made a very strict schedule to follow during weekdays in order to reproduce a sense of structure, only filled with activities that I always wanted to pursue and I never found the time to actually do them. I've never done this before. Despite the stress we are all going through, I am really enjoying this pause."
We hope your pause is going as well as can be practicably managed. We'll have something more akin to "regular programming" in our next column, reporting on some "virtual" aspects of NAB, along with a look at a couple of Emmy-contending DPs. But you are invited to share your quarantine stories with us as well.
Take good care, and see you in a month. Which, we hope, will be a little more like a "month," instead of another year.