PSYCHIC REVELATION
Stephen J. Brand / Sideshow
PSYCHIC REVELATION
Stephen J. Brand / Sideshow
In the film business you must grab whatever opportunities come your way. That was the case for Bristol-based writer director Adam Oldroyd and cinematographer Stephen J. Brand GBCT and their latest project, black comedy feature film Sideshow.
Freelancers with an extensive list of television credits, writer director Adam Oldroyd and cinematographer Stephen J. Brand always planned to make a feature together, but their schedules never aligned until October 2018 when Oldroyd approached Brand with a script and a three-week filming window in January 2019. That left only two months for pre-production including financing, casting, location scouting and crewing up.
"It was ambitious, but we were determined to make Sideshow happen. Casting was key. Interesting, recognisable talent would legitimise the project and help facilitate it," says Oldroyd.
A comedian and gameshow host, Les Dennis has also honed his acting skills with many stage credits, a two-year stint on Coronation Street and a season with the Royal Shakespeare Company. Oldroyd felt that Dennis, with his experience of highs and lows of the entertainment biz, would be perfect to play the lead role of Stuart Pendrick, The All-Seeing Stupendo, a down on his luck stage psychic.
DP Brand then focussed on the look and style of the film. "The script was inspired by the dark Ealing Comedies of the '40s and' 50s and Graham Greene and Eric Ambler's early novels. Despite its contemporary setting, Adam wanted Sideshow to echo the classic period of British cinema. For research, we watched UK films from the '40s, '50s and '60s like The LadyKillers, Brighton Rock, Night and the City, and The Ipcress File. Our budget precluded shooting on film, so I chose the 4K Sony PMW-F55 with vintage 1960's Schneider-Kreuznach Cine-Xenon prime lenses."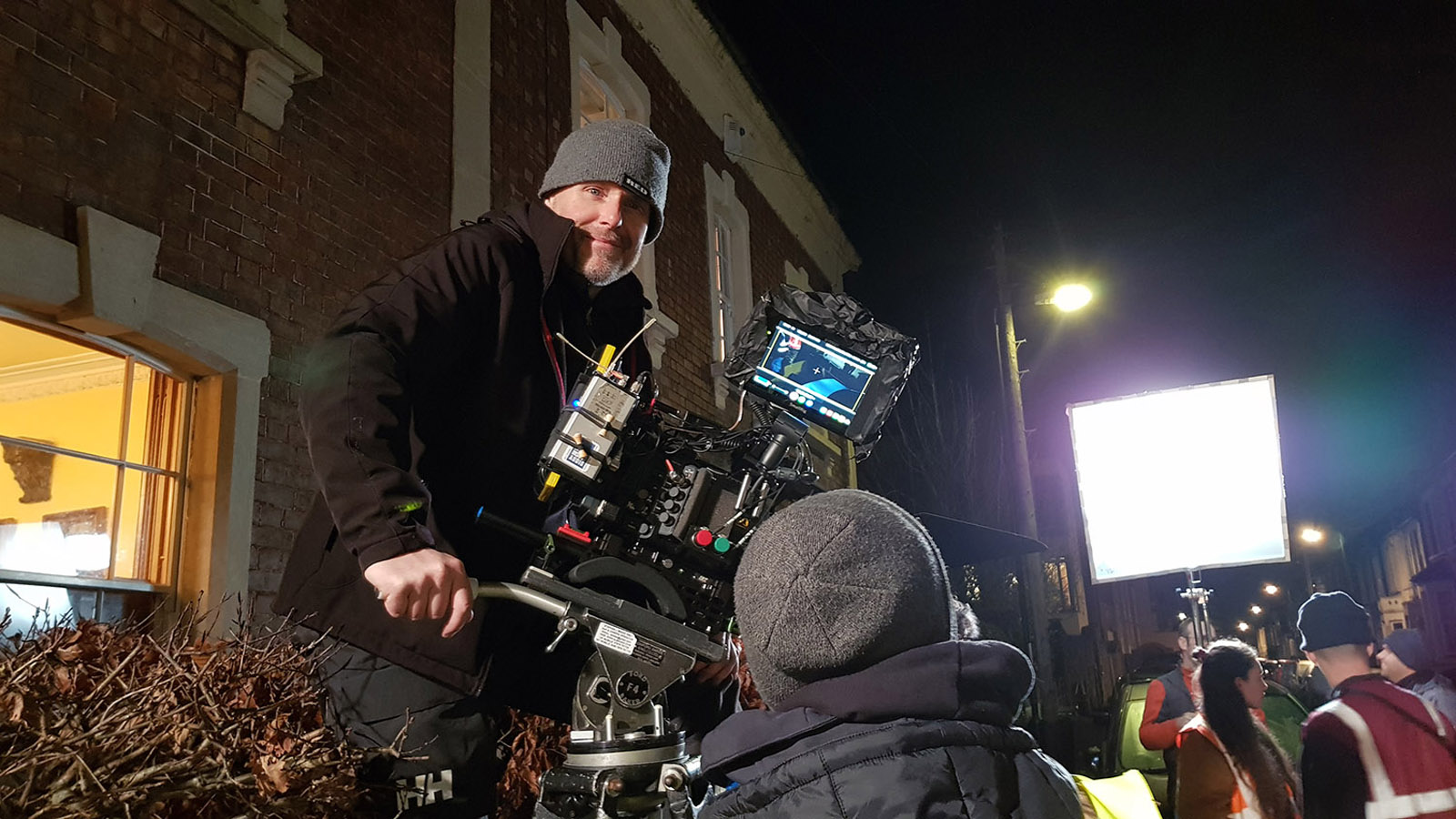 Brand also employed a modest lighting kit in conjunction with gaffer Pat Crawford, dispensing with Steadicam, gimbal and jib in favour of light-weight tracks and a slider. With a tight schedule and small crew, set-up times were kept to a minimum. "We couldn't fly out a wall on location to make room for extra lighting. Having less gear made us more flexible and efficient," Brand says.
Hard work and sleepless nights throughout November and December allowed filming to begin on 14 January 2019, only 11 weeks after Oldroyd and Brand had committed to the project. Brand knew they would need luck to complete the gruelling 18-day filming schedule. "My biggest concern was the weather - we only had five days of external shooting. Two of those were on a remote Welsh clifftop, an inhospitable environment in January!"
Matters were further complicated for Oldroyd by the last-minute addition of Anthony Head to the cast. "It was fantastic to have an actor of Tony's calibre on the film, but his availability meant we lost all our contingency days for the clifftop filming. We hoped for the best."
The weather gods provided two uncharacteristically balmy Welsh winter days, much to Brand's surprise: "The last thing I expected to deal with was bright sunshine! Two days later and everything would've been covered in snow."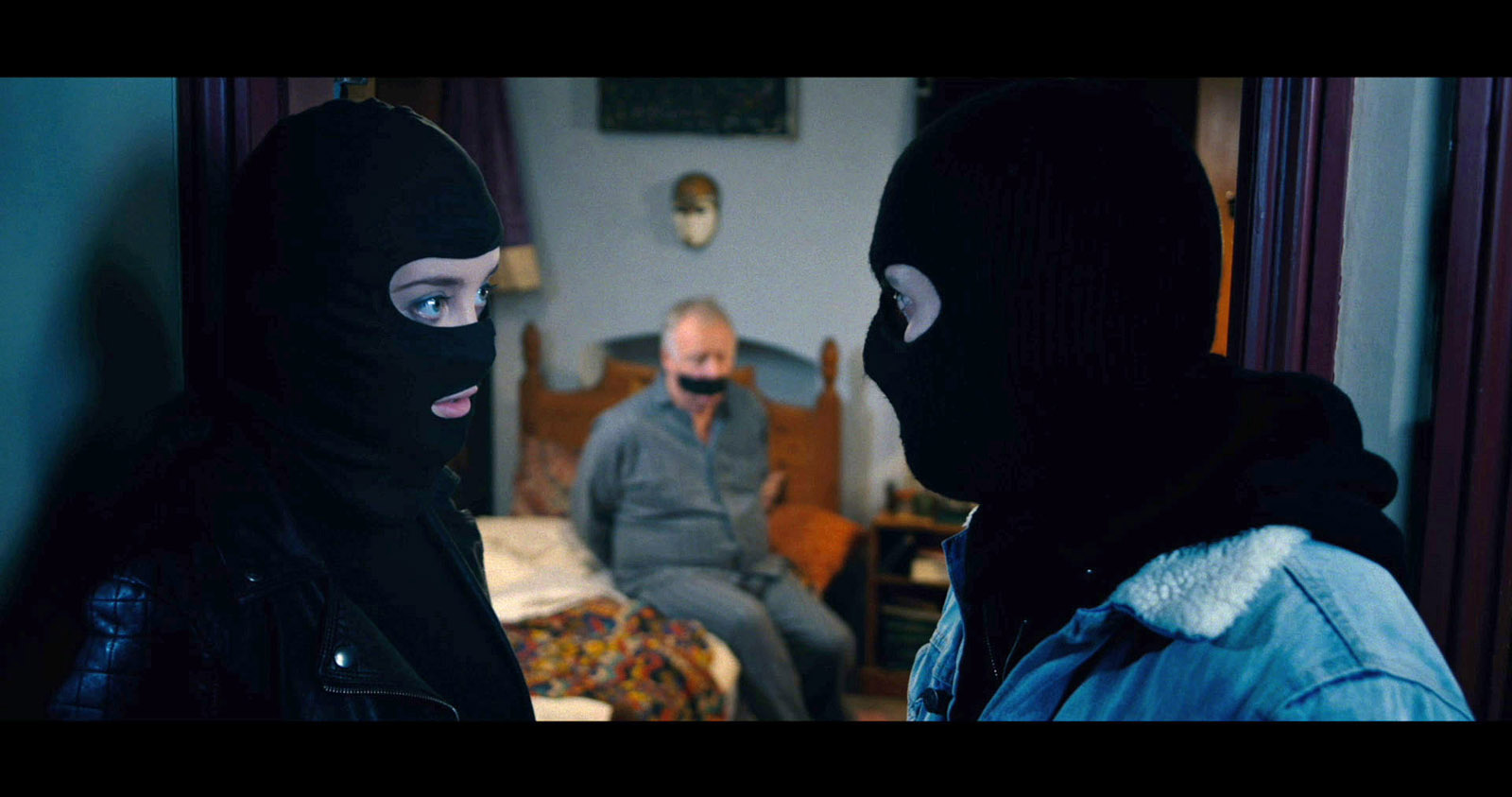 They moved from Welsh wide-open spaces to the confined interior of a Victorian townhouse in Bristol. New challenges awaited, as Oldroyd explains: "We often had thirty people, a production office, catering, make-up and costume crammed into a house. Many of the directorial choices I made were dictated by the size and layout of the rooms. Lighting became vital."
To give the interior scenes the moody, noir look Oldroyd desired, Brand used many small tungsten lamps, practical fixtures, small bi-colour LEDs and skirted dimmable Chinese lanterns on long boom poles. His largest lamp was a 1.2Kw HMI, used as an exterior lamp for moonlight.
Working in a confined environment didn't prevent Brand and his camera team (1st AC James 'Jibbs' Melsome and 2nd AC Ben Cridge) from undertaking some ambitious set-ups.
"Adam wanted leading lady April Pearson to sit delivering a monologue at the top of the stairs, all captured in one take. After building the slider, there was barely room for me and 1st AC Jibbs to operate. Manually pulling focus on a four-minute tracking shot on a 35mm lens in low light is tricky, but Jibbs performed brilliantly."

After three weeks and 446 set-ups, filming wrapped on time and on budget. The huge gamble had paid off.
For post-production, they worked with colourist Jon Howard at Doghouse Post in Bristol to perfect their vintage noir look. When final-post was complete, COVID-19 appeared, as Brand explains: "The film was complete but there's still confusion about the best way to sell and market films in a world of online festivals and socially distanced screenings."
Oldroyd continues: "We opted to wait. Many people contributed their time and talents to the film, so we want to ensure we give it the best chance to find an audience."
"Looking back now, the idea of setting up and shooting a film like Sideshow from scratch in just three months does seem a little crazy, but I'm so glad we did it. Low-budget filmmaking is highly demanding and requires massive commitment and creativity from everyone involved, but sometimes the lack of time and resources can push you into some very exciting and inventive choices and that's when magical things can really start to happen," says Oldroyd.
Sideshow is with sales agent Media Luna. It will premiere at the Cairo International Film Festival this December, so people can finally see the distinctively British black comic thriller.