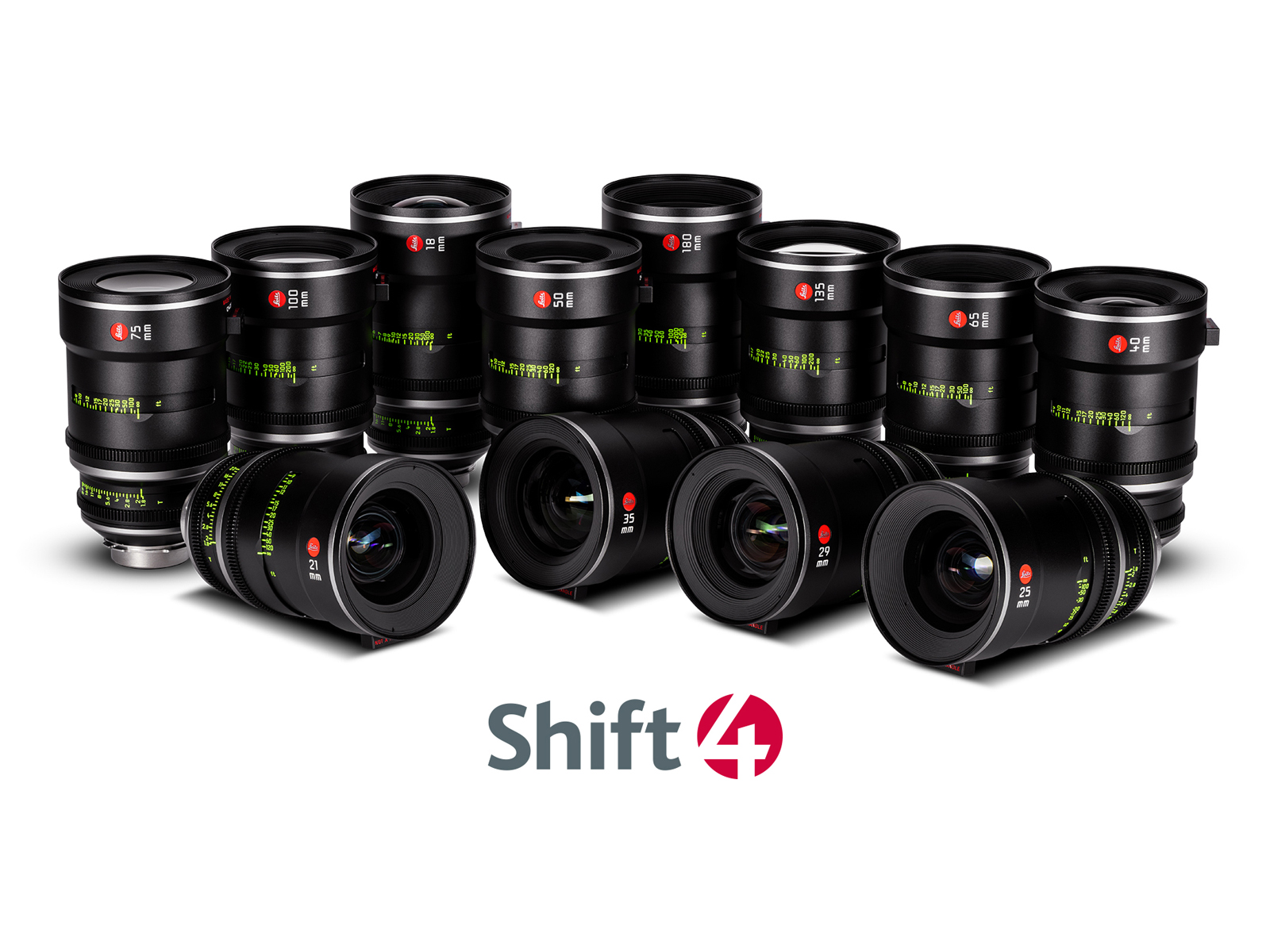 Seamus McGarvey said: "They had a warmth to them. A real roundness and gentle quality, but they're also edge-to-edge visceral."
Leitz claim the Leitz Primes are 'the best of the best'. As Shift 4 are the only UK rental company stocking this state-of-the-art lens set, they decided to invite some of the UK's most talented cinematographers, DPs, focus pullers and camera operators to a lens test and also shot a short film to investigate the Leitz claim.
Suitable for high-end productions, you may have already seen the Leitz Primes in action. 
Seamus McGarvey BSC ASC ISC shot Cyrano (2021), awarding him a nomination at the BSC Awards for Best Cinematography in a Theatrical Feature; Balazs Bolygo BSC HSC used them on the Netflix series
Anatomy of a Scandal (2022) and Tony Miller BSC shot the highly anticipated Mr. Malcolm's List (2022) with the Leitz Primes, which is coming to screens in July 2022.
Tony Miller BSC  said: "I think they're superb… I'm bored with vintage glass, and I can do all that in post so easily. These are amazing lenses and look softer and warmer than the Summilux which were very clinical. Full Frame is the future."
The Lens Test
The Leitz Primes are full frame, fast and spherical lenses, designed from the ground up and are very different to other Leitz lenses. Shift 4 have a set of 12 focal lengths available (ranging from 18mm-180mm) and sought to offer the community a varied and professional review of their capabilities.
To do this, they asked a group, including cinematographers Chris Ross BSC (Top Boy & Room), Aadel Nodeh-Farahani (Tell Me Everything & Becoming You), Kia Fern Little (Celeste & Parallel) and Beatriz Delgado (Stay With Me & Losing Grace); DoPs Roy Estabrook (Murder in Successville & King Gary) and Jamie Cairney (Sex Education & Flowers) and Camera Operator Peter Robertson BSC ACO SOC (Cyrano & Atonement), to try the Leitz Primes out for themselves.
Jamie Cairney said: 'The Leitz Primes displayed stunning flare repression and highlight control with no evidence of aberration and solid, uncontaminated blacks."
In short, the group noted the Leitz Primes had: 
Consistent illumination & resolution

 

Minimal distortion across the whole full frame area

 

Minimal focus breathing

 

Smooth focus roll-off

 

No chromatic aberrations

 

Stunning flares
Focus
The image from these lenses is so close to what the human eye sees, where objects look more real. They're practical to use too as there were no significant changes in their performance at T1.8, T2.8 & T4. In comparison, a vintage lens would have a completely different look at various T-stops.  
With the Leitz Primes, you can set the T-stop for the desired depth of field for each shot without worrying about the characteristics of the image changing. This is a huge advantage when shooting full frame as typically the overall depth of field can quickly become unworkably shallow. 
Chris Ross BSC  said: "There's plenty of clarity across all of the focus planes of the image."
Bokeh & Depth of Field
The iris makes a circular shape, gifting:
'Cat-eye' bokeh's

 

Bokeh's are rendered as sharp circles

 

Smooth defocus roll-off

 
The Leitz Primes are fast for full frame with the predominant max T stop of 1.8 across the range (excepting 180mm = T2 & 350mm = T3.6). Their gradual, forgiving focus roll off creates depth, where objects and environments appear more three dimensional, giving us a feeling of many different, but connected, layers. 
Colour & Contrast
The Leitz Primes offer:
A fairly neutral white balance

 

Excellent contrast & highlight handling

 

Accurate and pleasing balance of skin tones

 

Recording of rich colours, deep blacks, and complex shadow details

 

Maximum information to use in colour grading

 

No chromatic aberrations visible in the highlights

 

Spectral highlights have more clarity to them

More highlight information can be recovered in a log or RAW recording
Chris Ross BSC  said: "Organic rainbow-style flare that kicks in due to out of frame highlights reminds me of gate flares when shooting film."
Flares
Predominant flares noted were:
Character & definition from hard lights

 

A deep blue colour offering a classic cinematic look

 

They lack a vale flaring, meaning the overall image is easily visible

 

When adding black pro mist the flares had a much warmer colour as well as gifting artistic rainbow flares like those given from the classic Canon K35 lenses

 

A rainbow-style flare kick from off-frame highlights

 

Diffusion filters produced warmer flare colouring and artistic, rainbow flares

 
VFX 
Jamie Cairney said: "These lenses are incredibly accurate with no distortion or breathing, making them ideal for VFX work."
Regarding Cyrano, Seamus McGarvey said in his interview with Leitz Cine that his VFX supervisor Giles Harding thanked him for using the Leitz Primes. He goes on to say: "On a few shots he asked us to pull filtration and start with a clean image, later saying it was a godsend to have an image with such edge-to-edge precision."
In Conclusion
The Leitz Primes offer such a high quality, optically clean starting point, creating a foundation where other 'flavours' can easily be added.
Certain characteristics, such as sharpness or contrast renditioning, are performed to a high optical level and are easily manipulated with filtration or in the grade. Other aspects are made more interesting by the craft of these lenses, such as cinematic lens flares, which isn't a quality that's easily introduced if not already part of the lens. These reasons make the lenses perfect for high-end productions because they can either be left unaltered to produce high-resolution images perfect for visual effects work, or the lenses can be degraded and manipulated from there. 
For more information on Shift 4's Leitz Primes click here.
To read the full article, click here.