ARRI has released new, free-of-charge firmware for its SkyPanel lighting fixture bringing in several refinements. Already able to create a vast number of colours, the SkyPanel with Firmware 2.0, can also now emulate a wide variety of well-known lighting gels including Rosco and Lee filter categories.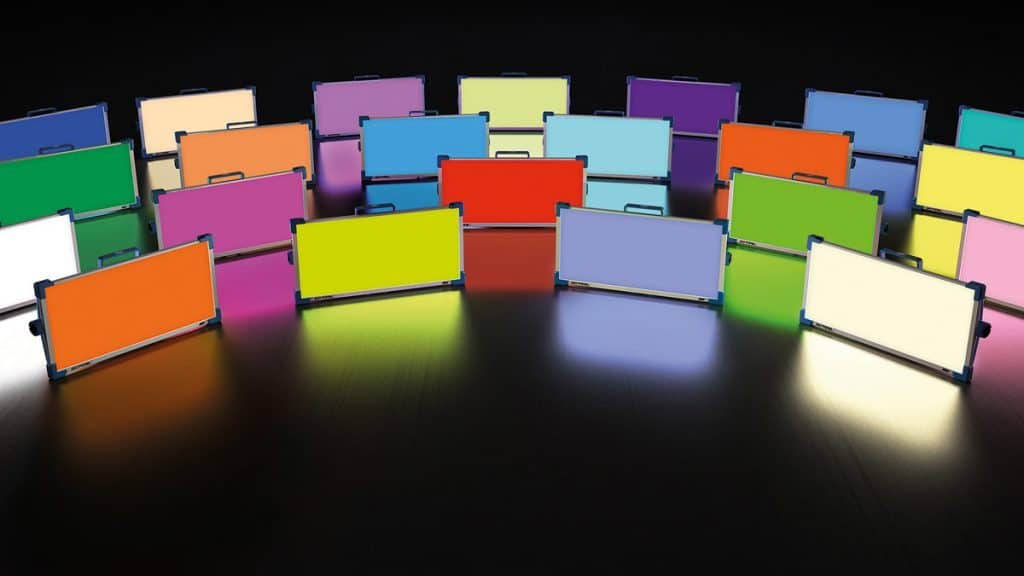 SkyPanel is known for its impressive output, but with camera sensors becoming more sensitive, the ability to produce good quality low light levels is also important. A new Low End Mode enables SkyPanel to generate accurate CCTs with high colour rendition and smooth dimming at very low light levels. Tungsten sources have endured for more than 120 years because of their light properties and attractive dimming behaviour. In the new Tungsten Mode, SkyPanel can mimic the dimming curve and strike on-and-off effect of a traditional tungsten lamp.
Fans on the SkyPanel provide cutting-edge cooling that supports longevity and prevents CCT shift during usage. SkyPanel fans can also be set to different modes or even turned off for short periods of time, directly via DMX.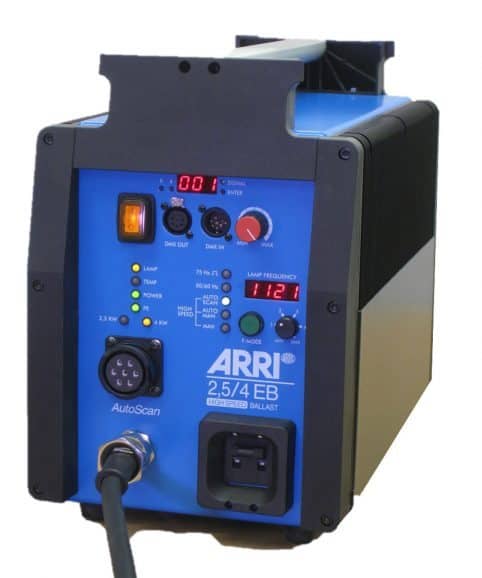 Firmware 2.0 increases the number of SkyPanel dimming curves from one to four, allowing different dimming behaviour for specific applications.
Remote Device Management (RDM) is an increasingly popular feature in advanced lighting fixtures, and RDM is now fully implemented in the SkyPanel. This two-way communication between the fixture and the console saves time by facilitating control of many SkyPanel functions from the ground, including DMX address and protocol, fan mode, temperature sensor readings, display settings, IP address and special modes.
In further news, ARRI is complementing its latest generation of high-speed ballasts with the new EB 2.5/4 HS AutoScan. Designed for the ARRI M40 and other 2.5 kW or 4 kW daylight fixtures, it incorporates innovative features and allows filming speeds of more than 1,000 fps.