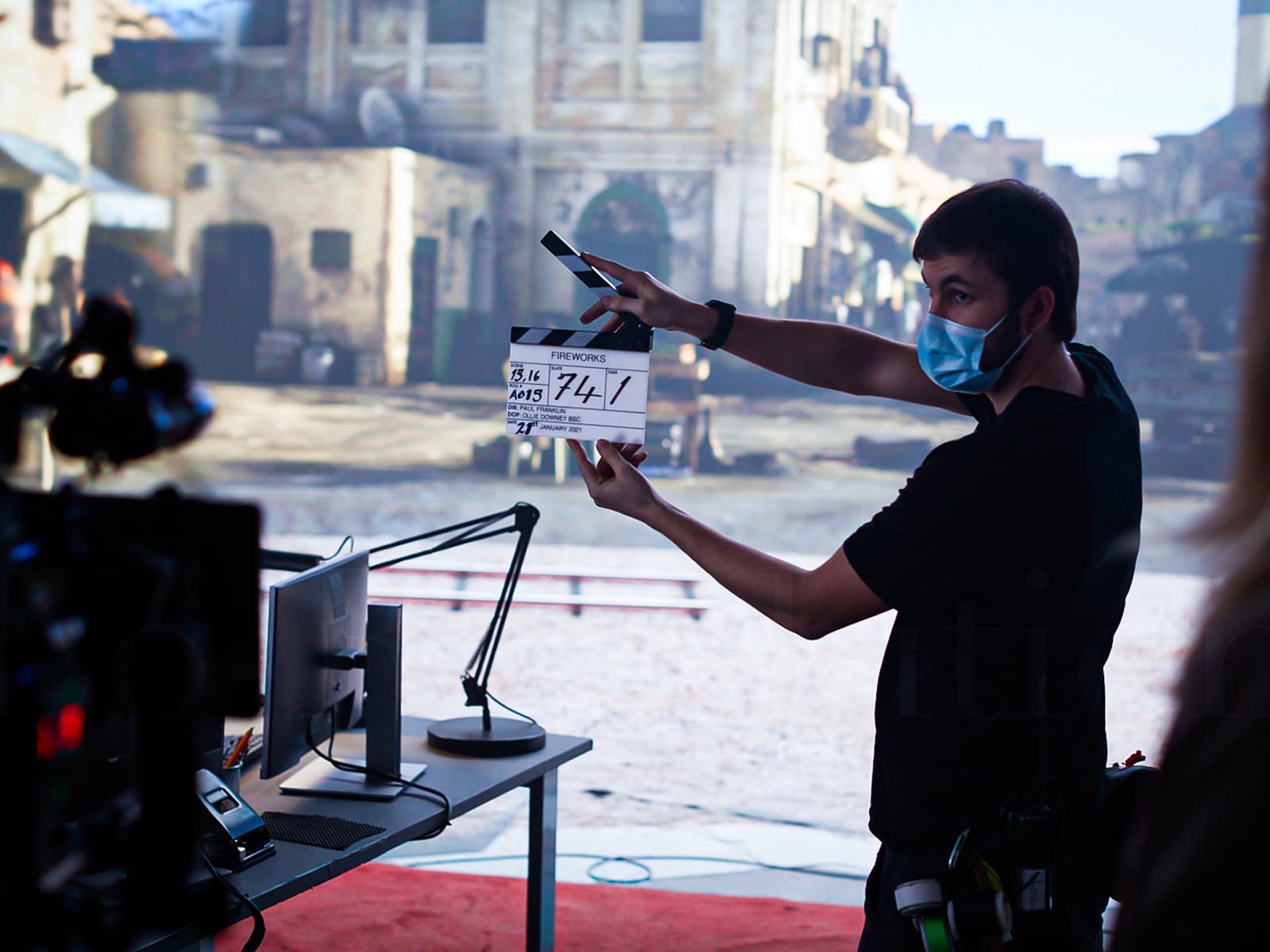 Located just outside London, 80six recently launched Virtual Production Studios in response to the demand for a studio space that incorporates a preconfigured ROE Visual LED volume adaptable to each production's requirements.
Over the last 18 months, 80six has carried out extensive R&D testing with LED and cameras for film & TV productions with trusted partners such as Epic Games, Dimension Studio, DNEG & OSF.
"To be able to confidently advise our clients of not only the benefits but also the pitfalls of shooting LED for in-camera VFX based on our experience has been invaluable."  said Jack James, director at 80six.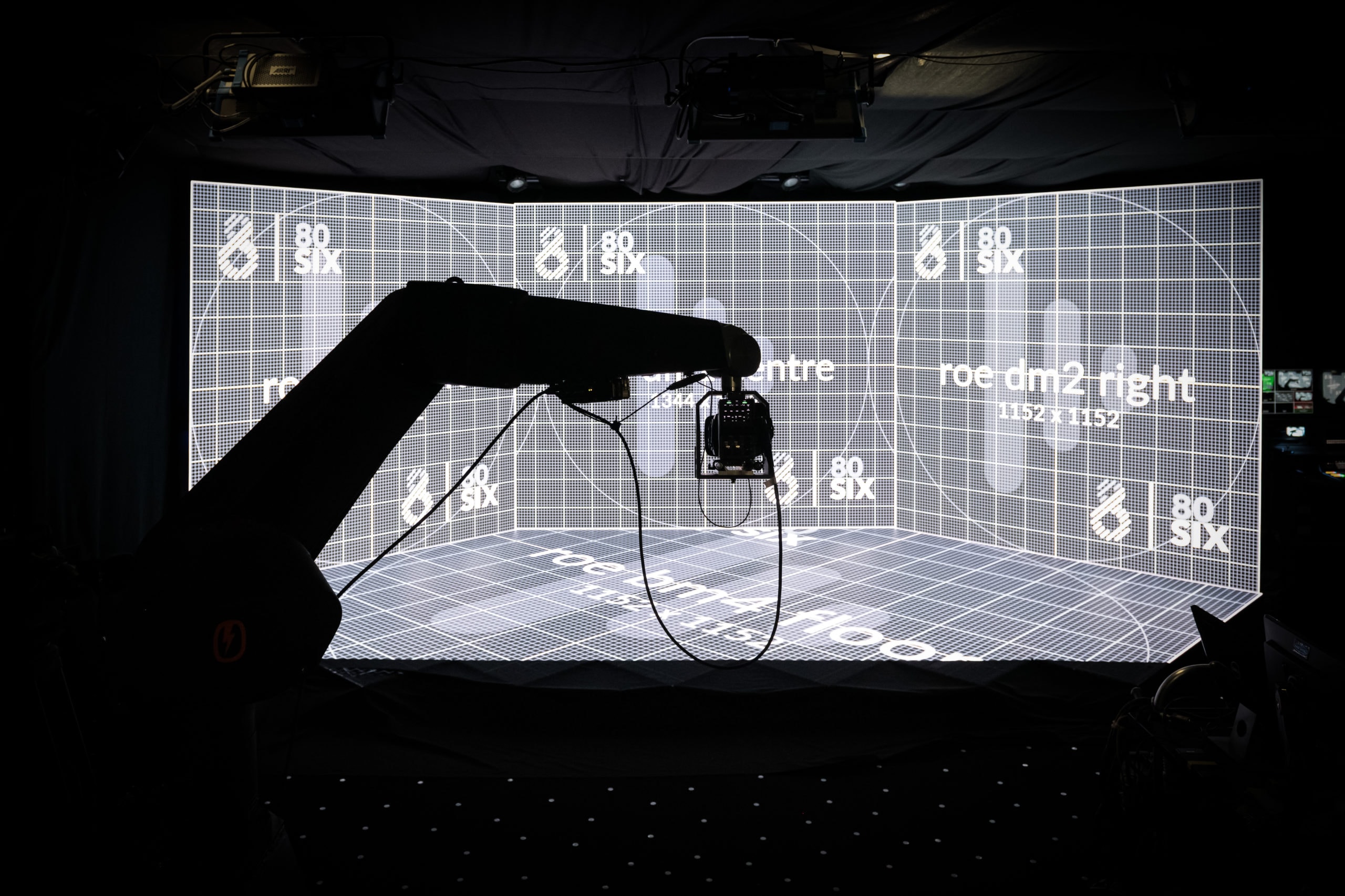 80six's interest in virtual production stemmed from delivering xR (extended reality) stages, which incorporate similar technologies and techniques.
James continued: "The silver lining to come out from the pandemic was the time we had to research these techniques. Working with the likes of ARRI, ROE Visual, Epic Games, Brompton Technology on various LED panel and camera tests has guided us on our choice for tech for our own in-house studios".
Built at 80six's HQ in Slough, the high-tech studios display two semi-permanent ready-to-shoot LED stages, featuring high-resolution, ROE Visual LED walls, controlled from a central gallery. Specifically designed for film and TV productions, the Virtual Production Stage is one of the few purpose-built LED stages in the UK for commercial use.
The high-resolution curved LED wall, assembled from 324 ROE Visual LED panels, is 18m in width and 4.5m in height. The LED set-up is divided into two categories: in-camera LED and LED screens for lighting purposes. The rear wall, which acts as a backdrop to performances, is built with ROE Visual Diamond DM2.6, ROE Carbon 5.7mm is also used for both the height-adjustable LED ceiling and movable lighting dollies.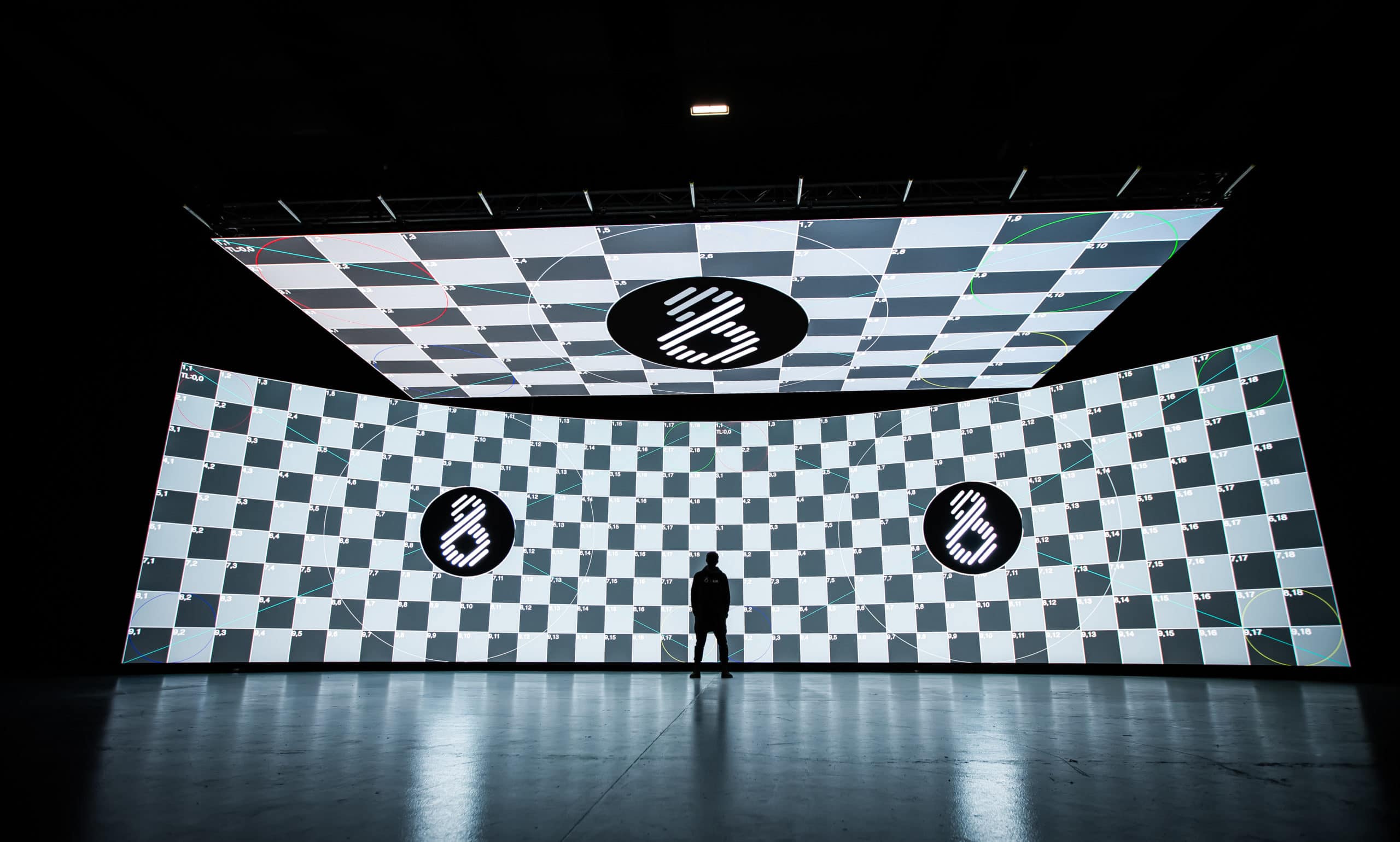 "Diamond 2.6mm is the LED product we tested for in-camera shots and has proven to be worthy of various seals of approvals from cinematographers, VFX teams and DPs. The LED ceiling and lighting dollies use Carbon CB5 and this has been previously used on the Mandalorian and our own tests. As they are out of the camera, these are used mainly for reflections and lighting subjects because of the higher brightness inherent to the panel".