Betrayal in Belfast
Rob Hardy BSC / Shadow Dancer
Betrayal in Belfast
Rob Hardy BSC / Shadow Dancer
James Marsh's Shadow Dancer is a heart-wrenching thriller set in 1990's Belfast about a young mother forced to betray all she believes in for the sake of her son. Scripted by Tom Bradby, who adapted his own novel written during four years as a news correspondent in Belfast, the film was produced by Chris Coen's Unanimous Pictures along with BBC Films, BFI, Element Pictures, WildBunch and the Irish Film Board. It stars Aiden Gillan, Domhnall Gleeson, Clive Owen and rising talent Andrea Riseborough as leading lady, Collette.
Rob Hardy BSC (whose more recent credits include Ralph Feinnes' The Invisible Woman and Cannes opener Broken) came on board as the cinematographer, and flew, along with production designer Jon Henson, to Copenhagen to spend time talking through the script with Marsh. "We weren't particularly talking in terms of what colour the walls would be, or what lenses we'd use, but about major narrative ideas. The biggest thing that came out of it was that we decided the whole film would be told from Collette's perspective," says Hardy.
To honour this decision Hardy, with the help of Vince Wild at Take 2, chose the Aaton Penelope with a set of Master Primes, "We wanted to feel the pressure that Collette felt as she moved between the two worlds," he explains, "so I chose a camera package that enabled me to create a real sense of proximity".
The film's visual language parallels both the narrative and Collette's emotional journeys, and Hardy explains how he went about creating this connection.
"From my perspective there are certain lenses that mean certain things, so I'd apply different lenses to represent different parts of Collette's mind-set, through our proximity to her or detachment from her we could express how much pressure she was under."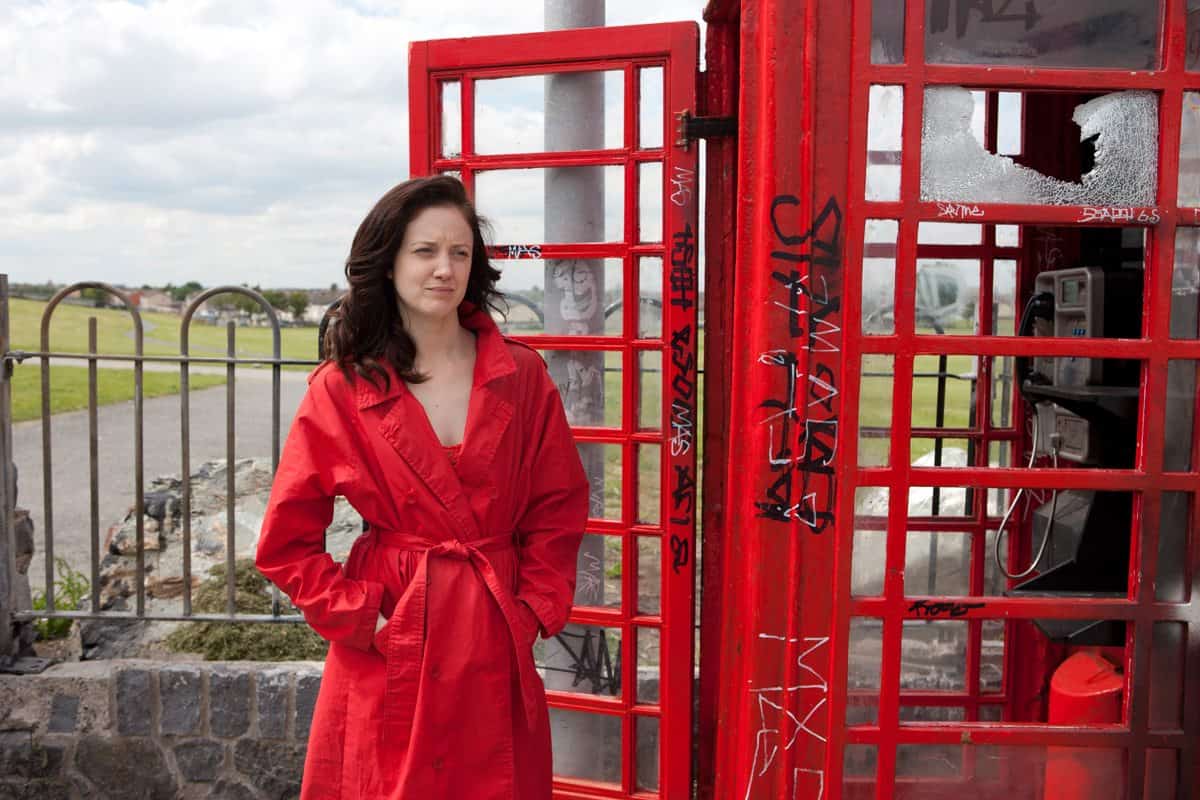 The result is a deeply felt portrait of Collette that, perhaps unusually, lies within the larger framework of a nail-biting thriller, "What was really interesting was that whilst you have this domesticity, you also have the thriller aspect. So in order to highlight the way they juxtapose each other we had to find ways of feeling we were in the family home, but also have it imbued with an unsettling paranoia. We would loosen the camera a bit, even if it meant going in the hand or sort of flowing it and making it a little gentler. And then when Kevin [an IRA investigator] turns up everything suddenly became prickly and still."
Unlike the majority of 'Troubles films', Shadow Dancer is set in the 1990s at the end of the conflict and the beginning of the peace process, "It was a tired world where people were willing to move on and start anew," says Hardy. "We shot a lot of stuff looking into reflections in car windows so you see Collette, and you see that tired world moving past her, you sense that idea of transition and that longing to move on and to move away from what's going on. But then you have other characters who are clutching on, they're not willing to change and we approached them in a different way," says Hardy.
The style is cinematic, compounded further by the widescreen 2:35 ratio, a seemingly deliberate step away, for Marsh, from his documentary work.
"Visually the documentary approach didn't really come in to it as much as we expected it to do," explains Hardy. Although he did ensure, as much as possible, that he gave Marsh and the actors the same freedom one has on a documentary: to shoot in any direction.
"I would light spaces" continues Hardy, "an actress like Andrea Riseborough thinks in the moment, so you have to allow the use of all of the space, the entire room, and that's something that I like to do. So I will light a space, which allows the actors to move in it, and it also means that if you get it right you can put the camera anywhere and there is always a sense of geographical continuity."
Continuity is one of Hardy's hallmarks; there is a distinct purity to his work that lends cohesion to a film and in Shadow Dancer it forms a potent driving force.
"Understanding the flow is something that, when I first go into a film, I always want to look at. It's something I'm almost obsessed with in some ways – where have we come from and where are we going, in terms of the scenes and how they link together in the bigger picture. James had a great understanding of this. We would get to a point where we wouldn't need to really talk that much. After we'd seen a block of a scene we'd just get on with it."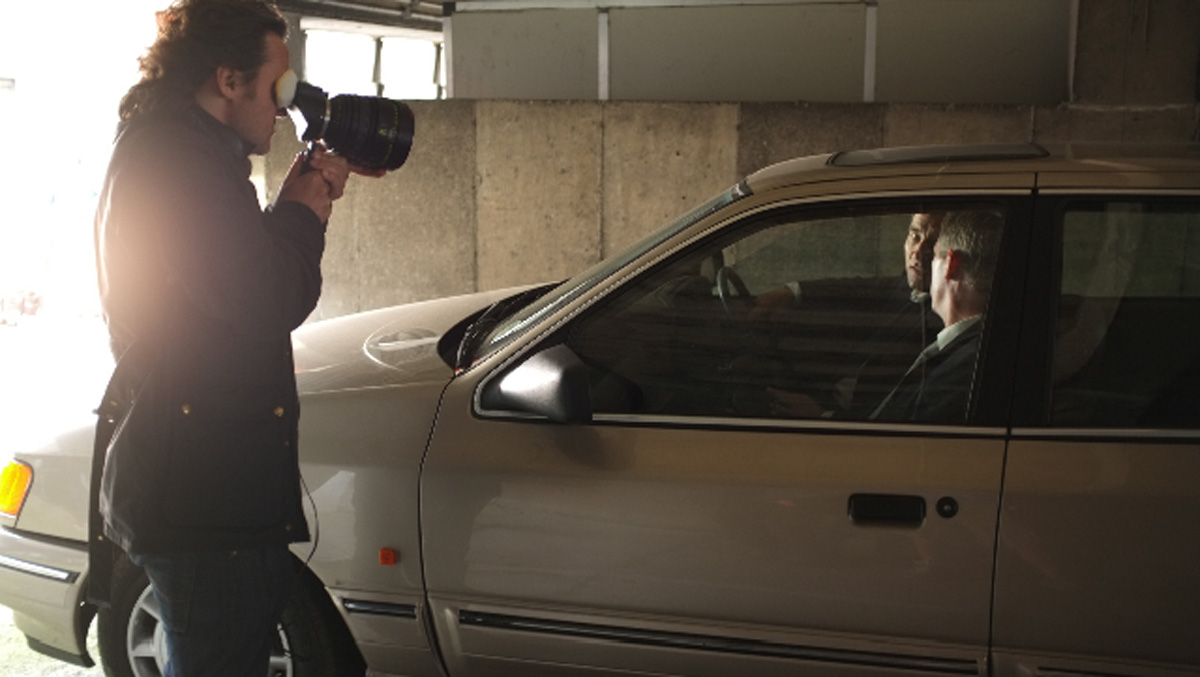 "Visually the documentary approach didn't really come in to it as much as we expected it to do."
- Rob Hardy BSC
There was however less continuity to the weather which, over eight weeks in Dublin and London, threw up all sorts of problems. "There was one day when it was hailing, sunny, pouring with rain, calm and very windy in the space of one hour. It was ridiculous trying to manage that. It would lurch to a very surreal, apocalyptic light, and back again, and choosing the right moments to shoot was very difficult," says Hardy.
Hardy was hugely reliant on his experienced camera team, 1st AC Jennie Paddon, grip Sam Philips and gaffer James McGuire, who Hardy says, "was just fantastic, we could really explore good ideas with lighting, because he was so prepared with everything".
After the edit Hardy spent a few weeks in the DI suite. "DI is incredibly important to me," he says. "Choosing a grader is like choosing any other crew member. You have to have the freedom to find someone who you can collaborate with."
Often deals are struck with post-houses very early on in order to finance a production, taking the decision out of the hands of the filmmakers, which can be frustrating for a DP and can potentially compromise the film. But despite the fact his hands were tied, Hardy was happy with the final look and the film went on to play at Sundance, Berlin and Edinburgh to a great critical response before its release in the UK at the end of August 2012.