Cuban Minimalism
Trevor Forrest / Una Noche
Cuban Minimalism
Trevor Forrest / Una Noche
Whether it was Trevor Forrest's partial upbringing in the Bahamas, or his month on Isle Grande in Brazil when he received the script for Una Noche, he and writer-director Lucy Mulloy seemed destined to make this film together.
Garnering much attention at the 2012 Berlinale Festival, and then showing to sold-out screenings at the Tribeca Film Festival in New York in May, Una Noche took home top prizes in Best Actor and Best Narrative Director categories, as well as Best Cinematography (which Forrest shared with Shlomo Godder) for his portrait of a world most American's know nothing about.
Una Noche follows Raul (Dariel Arrechaga) and his desperate attempts to flee his island and homeland, Cuba. He enlists the help of his friend, Elio (Javier Nunez Florian) and Elio's sister, Lila (Anailin de la Rua de la Torre) in what turns out to be a tragic and unfinished escape across the ocean.
"Self-funded and scholarship-funded films like this take a lot of time to piece together," said Forrest. "But combined with Lucy's belief, strength as a person and director-producer, she worked tirelessly to make this film and complete it in a way she was satisfied with. With the challenges this film presented, many would have not started it and the rest would've given up after a year."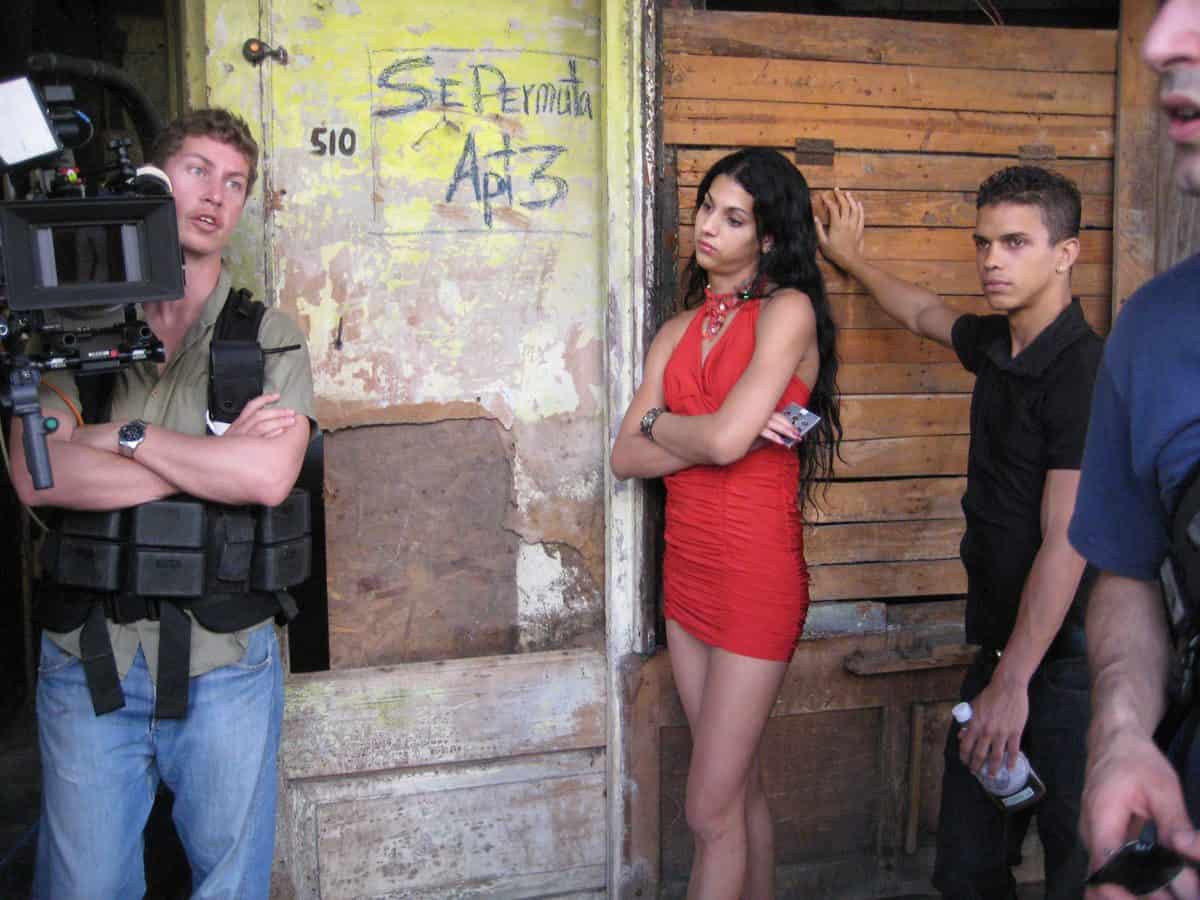 One of the biggest challenges Forrest encountered were the water and boat scenes, which only take up the last quarter of the film. Initially, he had planned to have a pontoon with a crane and space for the crew so that they could operate the camera close to the actors in their makeshift boat at sea.
"Because of budget and time and logistical constraints, we realised this pontoon idea was not going to be possible," explained Forrest. "Instead, we took six pedal boats and tied them together. I sat with my feet and legs in the water for 10 days while we hand-held the camera and organised the scenes so we could shoot the open sea background. I might add that my good friend and focus puller Tom Wilkinson was integral to these scenes."
It was a very simplistic solution, which worked well with the look of the whole film. But because the beach behind them – their base camp – threatened to creep into shots all the time, it was particularly challenging. However, Forrest felt it worked out well and admitted that he would even use the same technique again on a bigger film, "because of the claustrophobic and intimate nature it gave us."
Mulloy actually ended up having to return a year after principal photography to shoot extra footage in the city and underwater.
"We only had a homemade periscope on the first round of shooting," said Forrest, "which gave us the close ups of that boat sequence. But we needed a passing shark as well as a wide shot to sell the fear of the situation."
Having grown up partly in the Bahamas, splitting time between the tropical island and Manchester, where he was born, Forrest has developed a unique eye to the island life and an unending appreciation for what that lifestyle means to people living there.
As Havana was certainly a character all of its own in Una Noche, Forrest's approach relied heavily on the theory of 'less is more.'
"When working in wonderful places like Havana," he said, "it is important do as little as possible to change your surroundings and the atmosphere that is native to such a culturally historic place as that."
For Forrest, this meant working with a small crew and few lights. Most of the time it was only Mulloy, Forrest, Wilkinson, a British first assistant cameraman, a second assistant, two Cuban lighting technicians, and a dozen other Cuban and British crew and producers handling the rest of the duties.
"The energy of Havana was amazing," continued Forrest. "And sometimes you could stand still and let it come to you. We had a script, but we were not afraid of improvising a story to add to the scene, which happens several times throughout the film."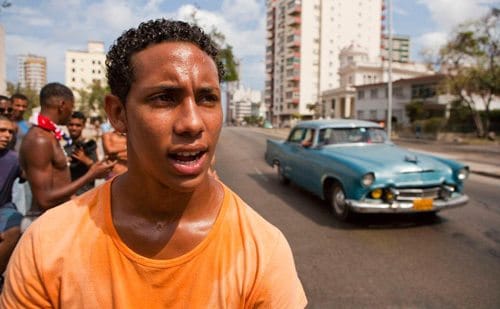 "When working in wonderful places like Havana, it is important do as little as possible to change your surroundings."
- Trevor Forrest
The whole of the story unfolds with uninhibited honesty. For the naked eye, catching those improvised scenes might not be possible, since it all seamlessly flows, wrapping the audience in its genuineness.
Forrest chose Kodak's 500T 250 and 50 daylight stocks, which he felt were able to work quickly with and in a detailed and unveiling way. He used the Moviecam SL, which true to its name (SL – SuperLight), was lightweight and silent, what Forrest described as 'the perfect camera.' He shot using Zeiss SuperSpeeds.
The production infrastructure in Cuba is minimal, so Forrest's team brought four ARRI Pocket Par 400 watt lights from the UK as part of the camera package and which are ideal for limited space or close-up or confined set-ups. The only lights they were able to get a hold of in Havana were 30-year-old HMI Fresnels, which were often wired into the local grid electricity via a lamppost.
"For dailies we were sending our rushes by plane to Canada and getting stills back as reference," explained Forrest. "The final DI was done at Deluxe in Los Angeles who were very caring and truthful to my photographic intentions. They did a superb job."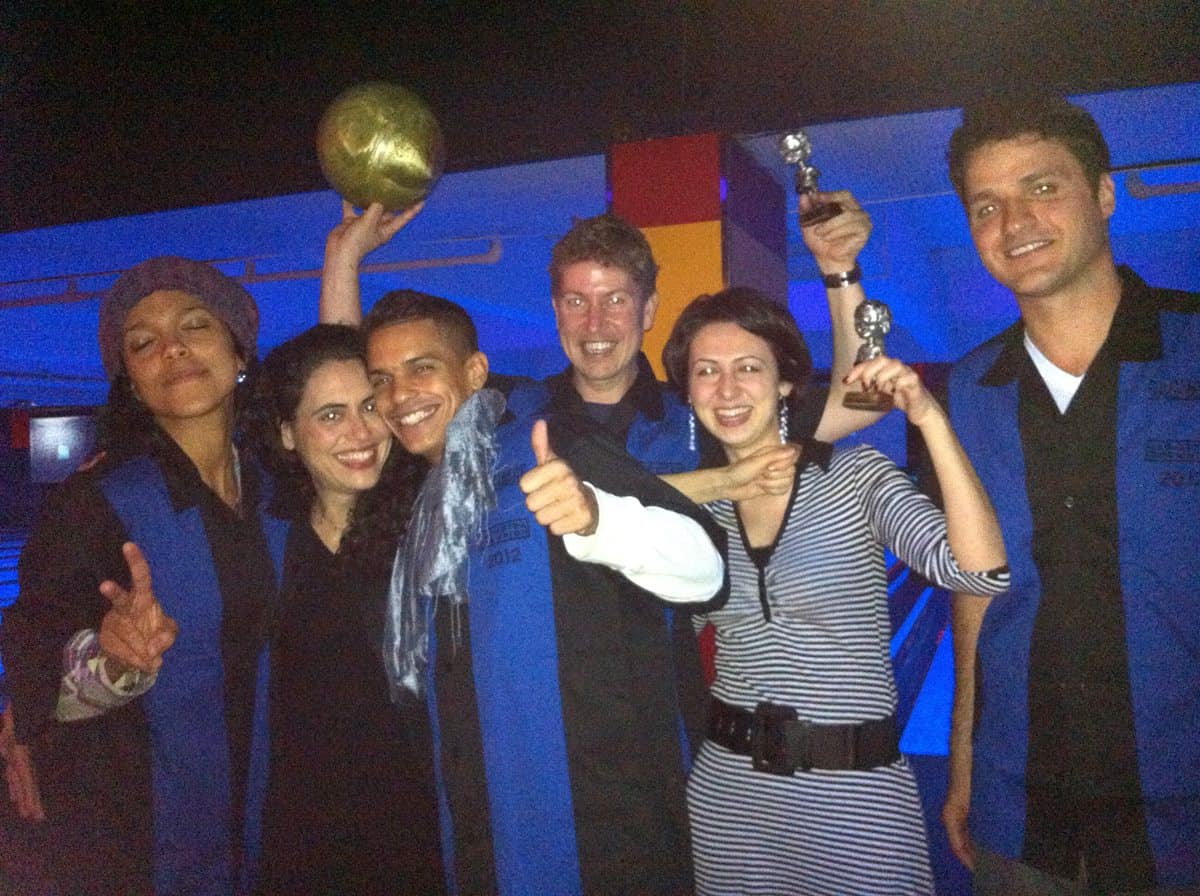 Although Forrest had lensed several films before Una Noche, and his experience with cinematography and visual storytelling had a few years more than first-time narrative feature director Mulloy (she'd only directed a documentary short in 2005), he insisted that she was a truly inspirational person to work with.
"Lucy has a steely determination not often found outside of mountaineers and Arctic explorers," he said. "She is fearless and doesn't know the meaning of the words 'not possible.' We worked closely and with deep respect for each other. We always pushed each other to go further to find the best. It is a great partnership that I look forward to growing within."