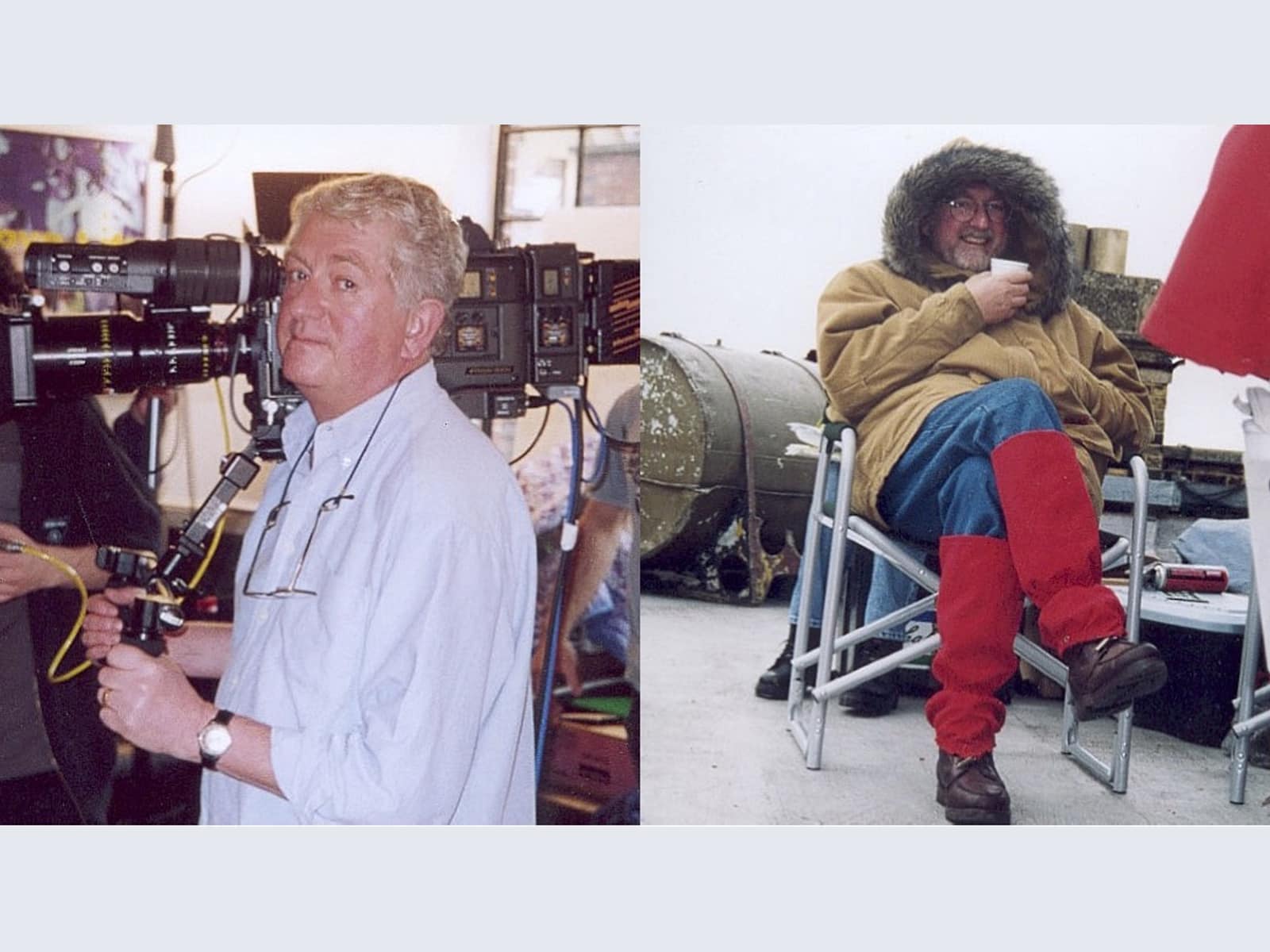 The BSC has released the below statement after the passing of esteemed honorary member Paul Wheeler:
"It is with great sadness that we report that honorary member Paul Wheeler passed away on Friday. He had recently had heart surgery and never quite recovered from the procedure. Our thoughts go to his loving and caring wife, Anne and to his family at this very sad time. 
Paul was the grandson of Thomas Wheeler, who worked with the early movie pioneers such as Robert Paul and designed cameras for Prestwich, The Warwick Trading Company etc., and was responsible for building the prototype of the "Aeroscope" camera which is now in the Science Museum, London. Thomas also built Tropicalised" cameras for the explorer Cherry Keirton. Paul's father Leslie J. Wheeler started work at Kodak's research laboratory and later went on to work for MGM, the BBC, Ilford and finally opened Fuji Professional in the UK. Among his many publications was the seminal "Principles of Cinematography" which ran to four editions.
Paul started his own film career in May 1963 when he joined the BBC's film department as a trainee projectionist. The following year, he became a trainee assistant film cameraman alongside future BSC members Peter Middleton and Phil Méheux, working his way up to senior film cameraman. During his time at the BBC, Paul was seconded to television training where he spent two years coaching new directors in the art of shooting with a single camera.
Amongst his BBC credits are the series King Cinder (1977 d. John Prowse), Pride and Prejudice (1980 d. Cyril Coke), Bergerac (1983-5), The Marksman (1987 d. Tom Clegg) and Uncle Silas (1989 d. Peter Hammond).
Twenty-six 'very happy years' later, Paul resigned to pursue a freelance career and worked on films such as Lorna Doone (1990 d. Andrew Grieve), Inspector Morse (1991) U.F.O. (1993 d. Tony Dow), Screen Two: Precious Blood (1996 d. John Woods), Oklahoma (1999 d. Trevor Nunn) Masterpiece Classic: The Merchant of Venice (2001 d. Chris Hunt, Trevor Nunn) and King Lear (2008 d. Trevor Nunn). He became particularly well known for his work with high definition.
Paul has twice been Head of Cinematography at the National Film and Television School (NFTS) and held the same position at the Royal College of Art (RCA). He also devised and ran several courses, both in film and digital cinematography, at the National Short Course Training Program (NSCTP). He also taught at the London International Film School (LIFS) and the New York Film Academy in London (NYFA).
Paul was made a Fellow of the British Kinematograph, Sound and Television Society (FBKS) for the quality of his photography and his contribution to the society's training program. He became a member of the BSC in 1991 and was a member of the Guild of British Camera Technicians. (GBCT).
Since leaving the BBC, Paul has shot some fascinating productions covering almost every format from DV to 65mm film and is the author of several books on cinematography."