Neon Noir, New Members and Never Forgotten

Across The Pond / Mark London Williams
Neon Noir, New Members and Never Forgotten

Across The Pond / Mark London Williams
We'd be remiss if we didn't start this month's column with the rather shocking note that Ed Phillips, who oversaw Matthews Studio Equipment as its President for nearly 50 years, died unexpectedly Saturday, June 22, at 72.
While no cause of death has been released, his passing comes just a couple of weeks after not only Cine Gear, but the Matthews "Garage Sale" and BBQ at their facility, the following day, which serves as one of the shows officially unofficial concluding events.
As his bio in the release sent by Matthews sums up: "Ed began his film industry career on the backlot of Universal Studios, transitioning from drumming in the surf-rock band The Vulcanes to pulling cable and operating machines. He built Matthews Studio Equipment alongside original founder, Roy Isaia, before teaming up with Carlos DeMattos in 1974 to form Matthews Studio Equipment Group."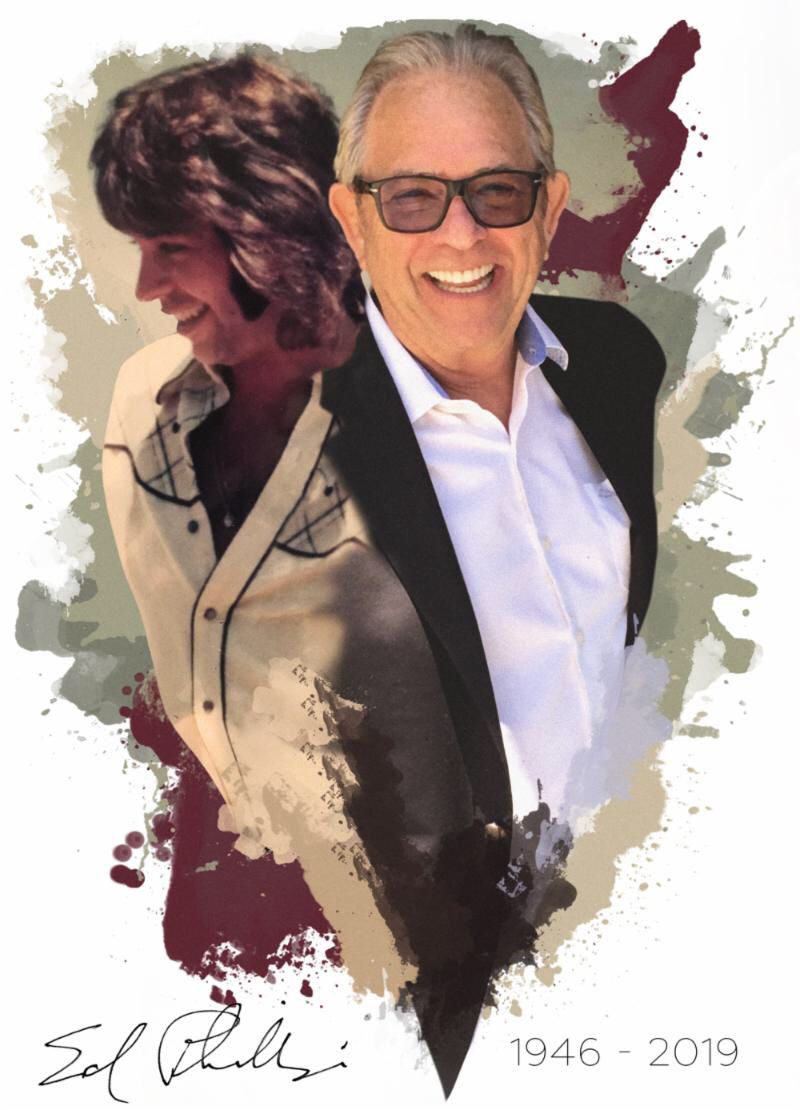 Additionally, according to the bio, Ed purchased the manufacturing arm of Matthews outright in 1998, and the company's focus on new products and innovation eventually led to three Scientific and Technical Academy Awards, as well as two Emmy awards.
His son Tyler Phillips, current President of MSE, said "Ed, my Dad, dearly loved three things in life: his family, the grip industry, and the ocean. It's going to be a quiet building without his laugh… I'll pick up his mantle and tell his stories so we can honor him and fill this place with laughter once again."
Meanwhile, the family asks anyone interested in honoring Ed's legacy make a contribution to Providence Saint Joseph Medical Center, where he was on their Board of Governors. Contact Amy Montes at 501 South Buena Vista Street, Burbank, CA 91505, or amy.montes2@providence.org.
Our condolences here from Across the Pond, and to everyone in the Matthews family, on his untimely passing.
Happily, there was also less-sobering, enjoy-it-while-you-can news in the inbox as well, since the "enjoyment" in this case tends to be the savoring of being invited to Academy membership in this year's batch of just over 800. We could write a whole column of kudos to the various friends and colleagues in the different disciplines who were invited - heck we could write a couple columns on the 18 cinematography invitees alone (though hopefully you can find the list here) - but within that esteemed branch, we wanted to quickly doff the cap to three particular friends of the column and magazine: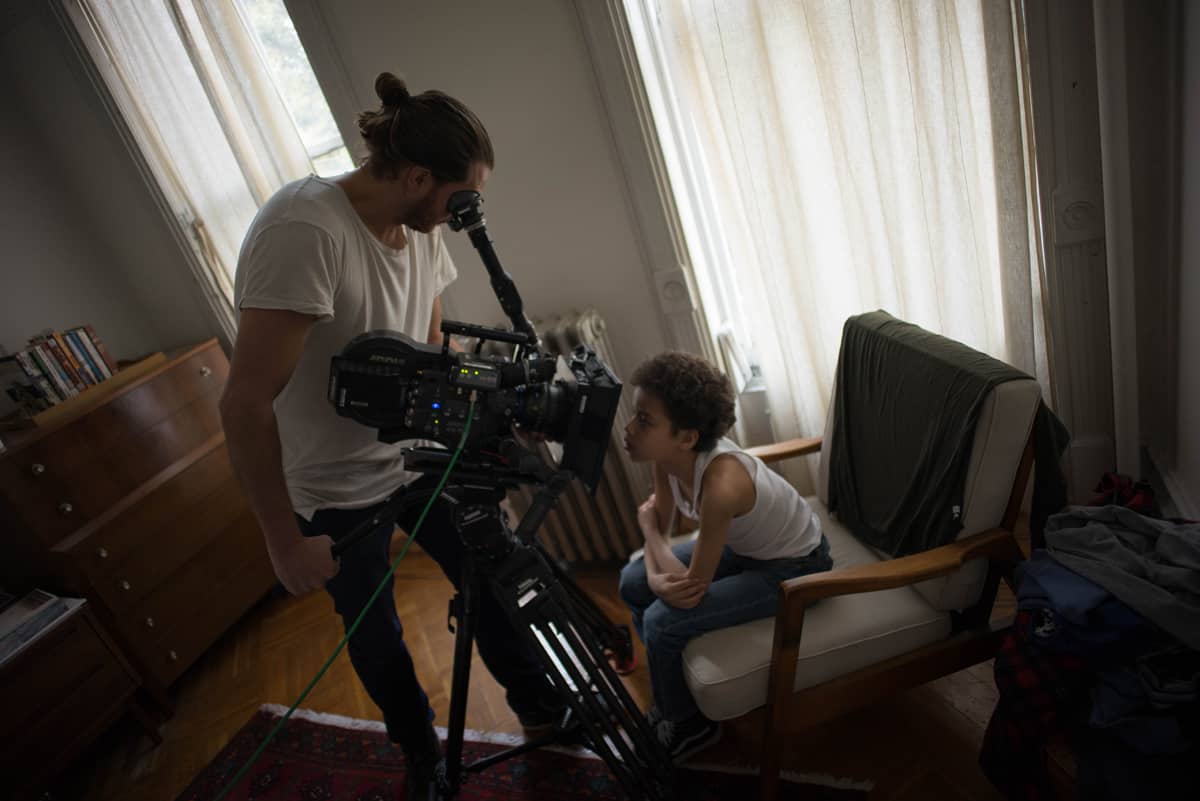 We were admittedly a tad surprised to see Zak Mulligan's name there, as he's primarily known for his water-and-light work in last year's indie feature We the Animals. But we had the pleasure of interviewing him for a previous column, wherein he told us "available light always brings unexpected surprises, which is why I love it. I tried to use available light as much as possible." Indeed, much of the scheduling for that shoot was constructed around "magic hours," and were delighted to see him included.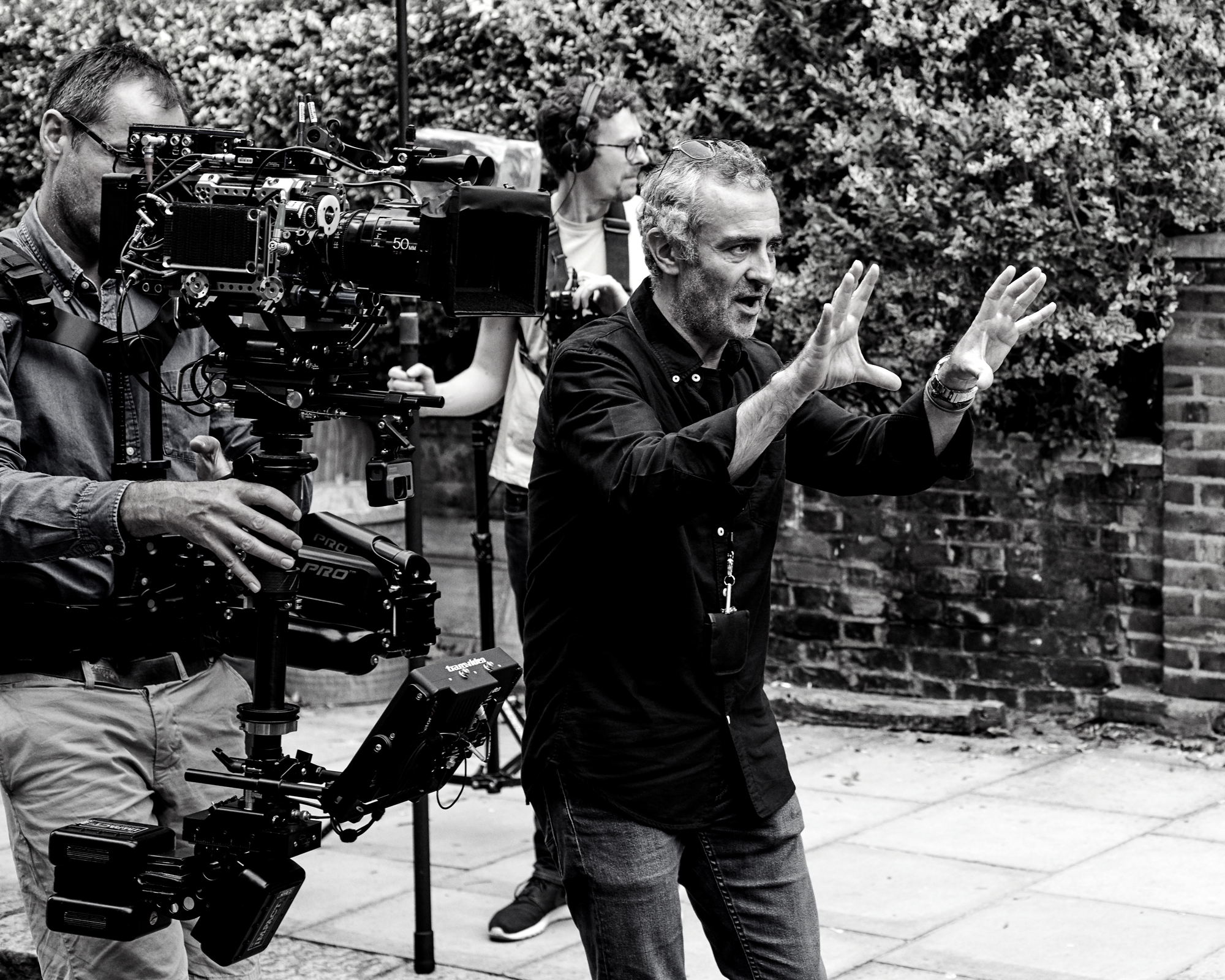 There was also George Richmond, still bringing in the kudos for his work on Rocketman and numerous other features, along with Oscar nominee Robbie Ryan, for those fish-eyed pans in The Favourite, and other innovations. As it turns out, actually getting nominated for an Oscar is usually a guarantee you get invited in to vote on subsequent nominees yourself. And Ryan and Mulligan shared the same previous column as well, which you can find here.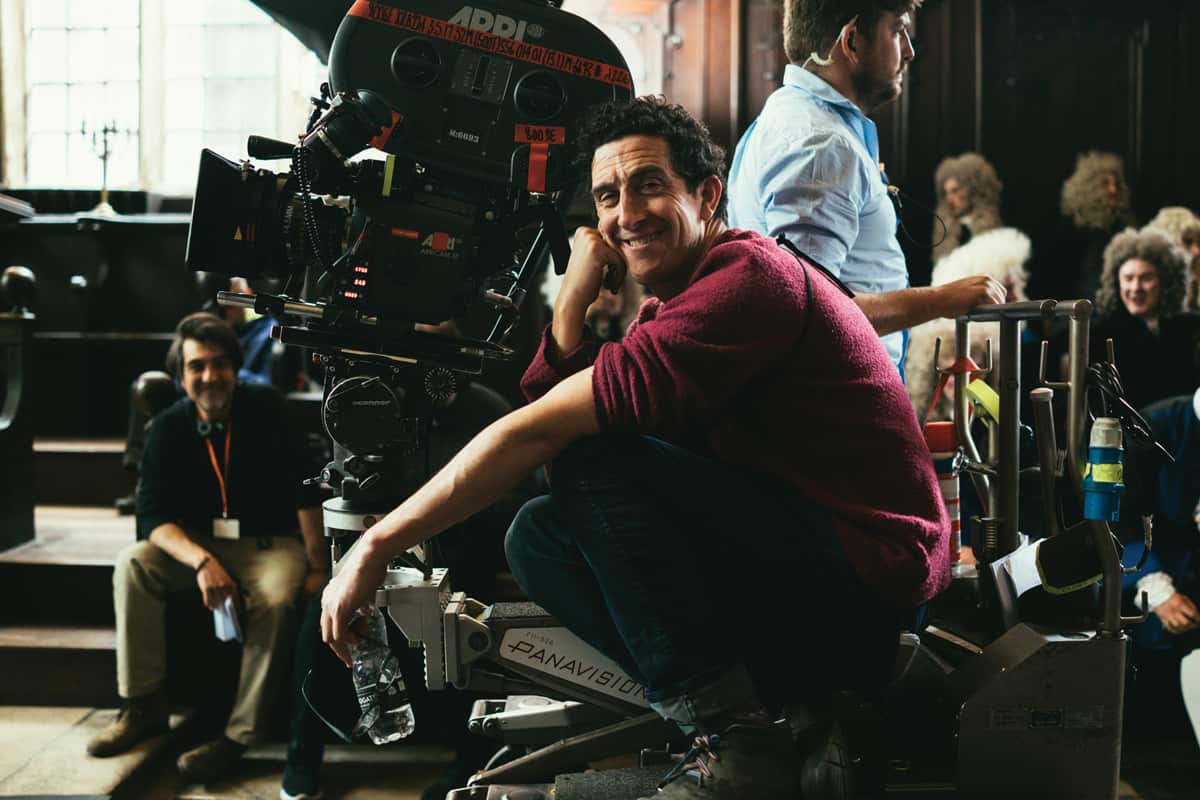 But summer, as we've noted, is usually focused on a different kind of Academy - namely on the television side, which brings us to one of summer's new series - this on Amazon - Too Old to Die Young.
The series is an L.A.-set "neo-noir," starring Miles Teller, Jena Malone, Billy Baldwin, John Hawkes, among others, which takes on not only the noir-ish considerations of who (if anyone) with power can be trusted to use, who is really "in charge," but also themes of collapse and societal fraying.
You can catch a glimpse of the trailer below:
The series is from director Nicolas Winding Refn, known for his own particular (and often divisive) style, including films like Drive.
Our conversation, however, wasn't with his DPs in this case - Darius Khondji or Diego Garcia - but rather his supervising colorist Ian Vertovec, working out of Light Iron's Hollywood facility, who talked to us not just of "neo noir," but specifically "neon noir," as well.
Indeed, it's said he wanted to originally shoot the series on iPhones, to try and capture a certain modern aesthetic. The renowned Khondji, of course, has shot films ranging from Se7en), to Amour, Midnight in Paris, The City of Lost Children, and many more.
"I met with Khondji before production, during camera testing," he told us. "He wanted a dark, rich, filmic, 'neon noir' look that would really bring the LA nights to life. Khondji talked a lot about wanting to add a healthy amount of grain to dirty up the images. Garcia shot a lot of the day desert scenes and wanted to push the images as much as we could in terms of the sun-soaked environments and the characters attachment to them. One of the leads, Yaritza, has a red theme, so we wanted to push that color any time it pertains to her."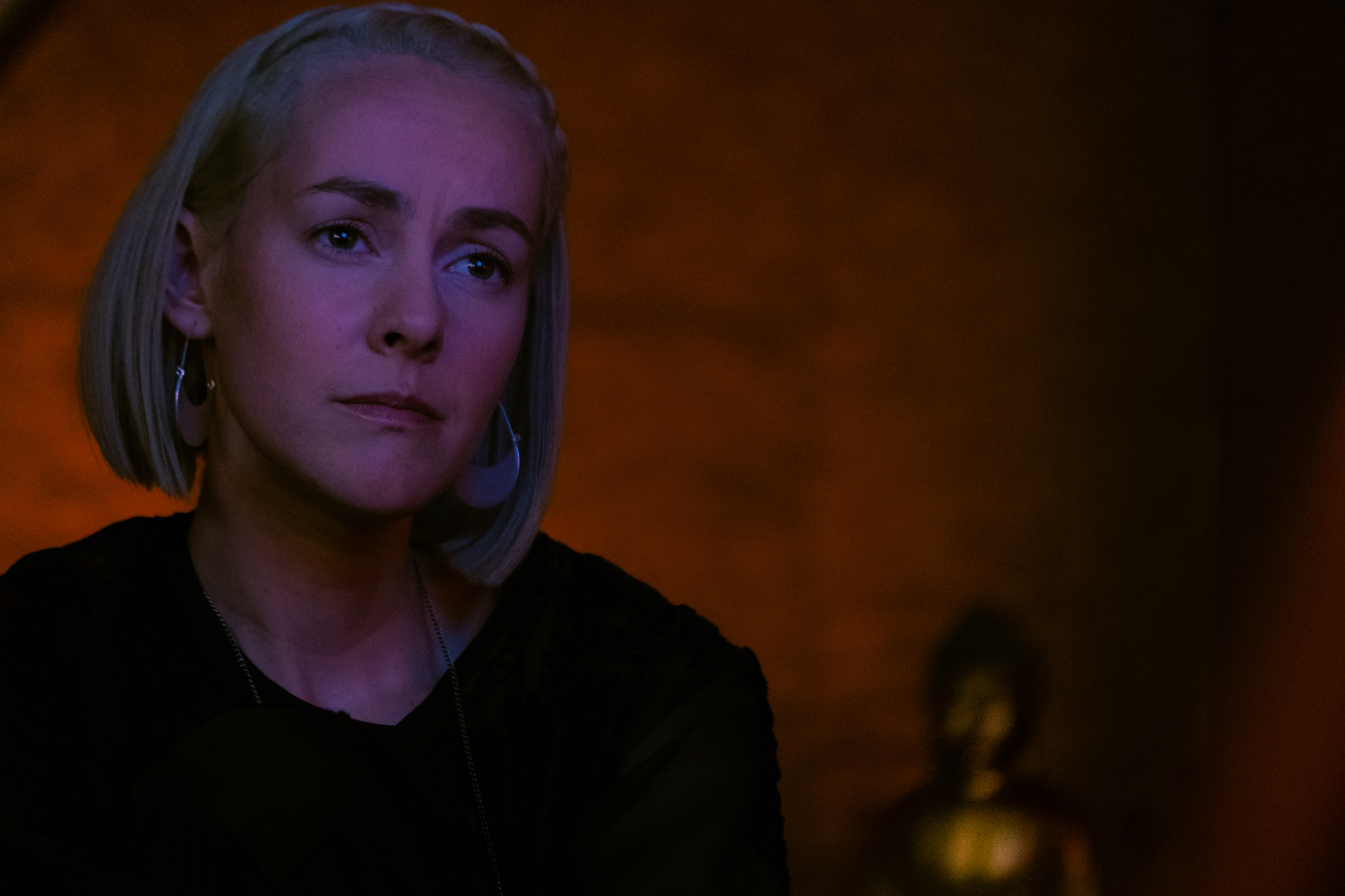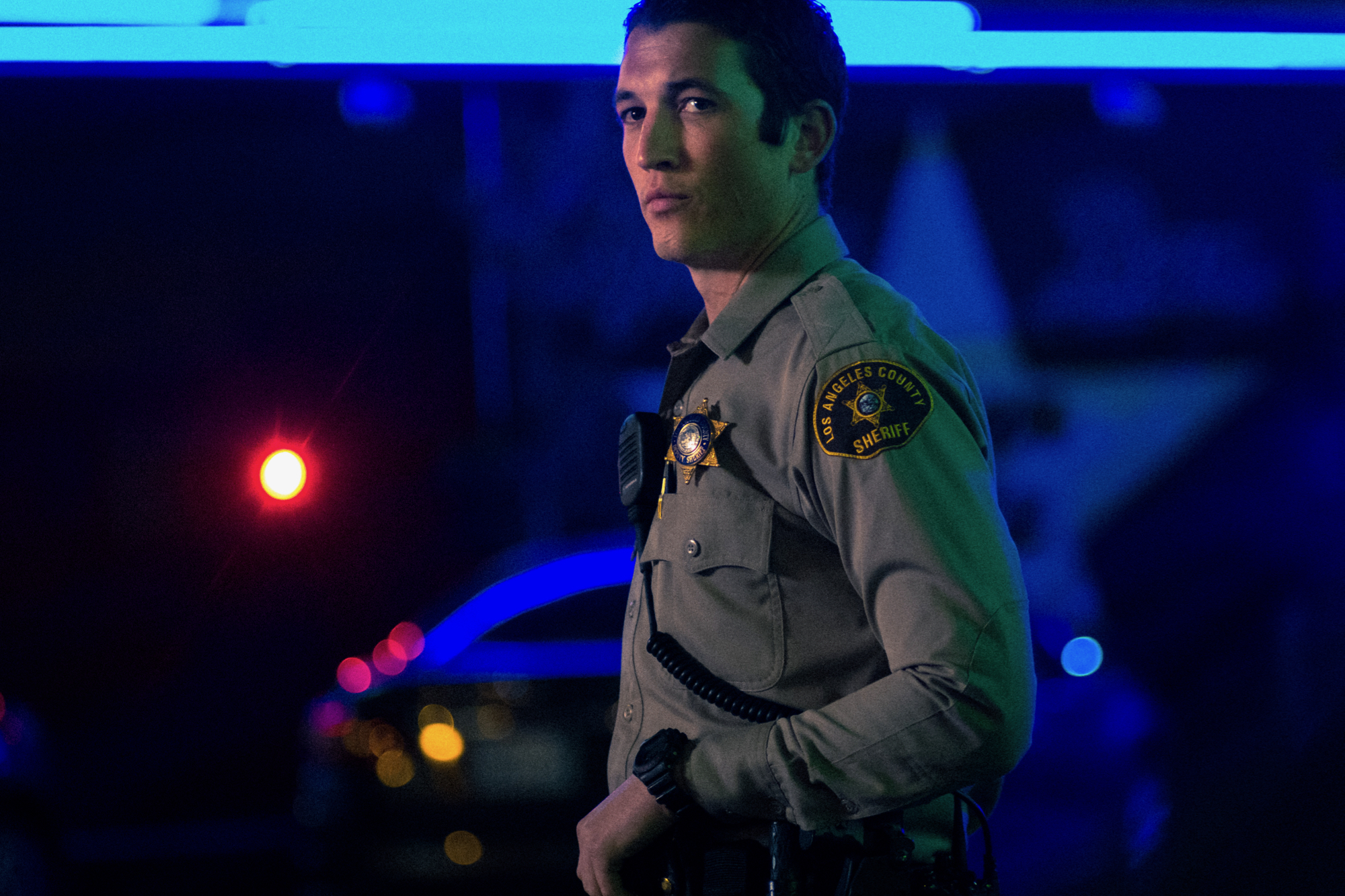 That would be the character played by Cristina Rodlo, also referred to as "the high priestess of death," as she also helps liberate various enslaved women kept by cartels and gangs (not only in L.A. but its environs) where numerous groups seek to exploit the increasing vacuums of civic power.
"Refn was always pushing to create the most impactful images as possible. We exaggerated complimentary colors quite often. Obviously, Nic's other films are all beautiful and have a very specific look. But for this we talked specifically about creating an alternate reality, almost a surreal world. So, personally, I referenced Edvard Munch's The Scream as the quintessential symbol of existential dread. To me, everything just clicked when I started approaching the color as if it were an expressionist painting rather than a television show."
And if using an iconic 19th century painting as the visual touchstone for 21st century noir-themed series isn't a surprise, consider that the series was co-created by legendary comics writer Ed Brubaker, known not only for his noir work in that medium, but numerous Marvel projects, and even an episode of Westworld.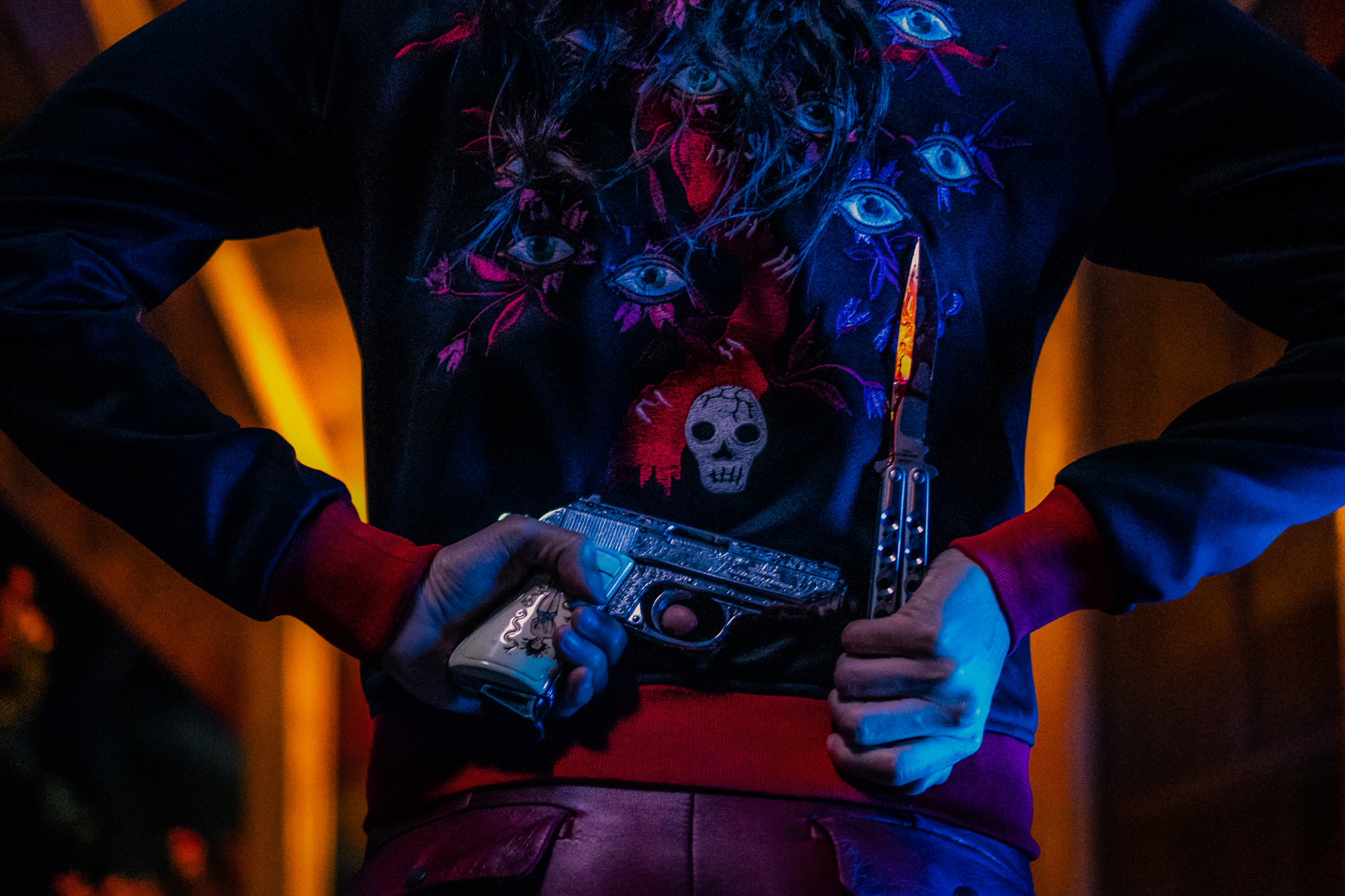 We asked if that meant there were additional visual influences from the world of comics, too.
"We didn't talk about comics specifically, but we did talk about not being afraid of the images feeling slightly 'pushed' or 'forced.' Usually in color grading I'm always trying to make things look as natural as possible, so you don't see the hand of the creator in the images. Here, we were just trying to create a reaction in the viewer, and we weren't afraid of it feeling artificial from time to time.
"In fact, at times in the story, the violence could be a bit horrific. I found that if we graded the film in a more naturalistic way, it actually made the violence more real, harsher. If we forced the colors a bit painterly, almost unreal, the artifice informed the horrors as more of a choice, a piece of a larger picture."
As for the nuts and bolts of workflow, Amazon, just like Netflix, "requires a 4K HDR master, which is wonderful. I wanted Nic and the editor, Matthew Newman, to have a relatively seamless transition from editorial to finishing, so I started with SDR rec 709 monitoring, but built my mastering color space to be in HDR PQ 1000nit P3 D65, but emulating 709. That way they could approve the 709 version, and I would already be built for the HDR master. It was a very straight forward workflow otherwise."
Meanwhile, may your work keep flowing, and we'll see you next time out….@TricksterInk, AcrossthePondBC@gmail.com