Sisters Act
Edu Grau / Suffragette
Sisters Act
Edu Grau / Suffragette
Director Sarah Gavron's feisty feature film Suffragette,  about the wrestle for women's suffrage is not a prim and proper affair. Far from it. Within the first few minutes of the movie a brick shatters a London shop window and, with shrieks from the madding crowd of "Votes for Women!", the enthralling, hot-blooded and resonating story unfolds.
Set during 1912 and 1913, a backdrop of stifling sweatshops and filthy London vistas combine with no-frills costumes to vividly and convincingly evoke the grit and grime of that bygone era. However, the heroine of the title is not the renowned Emmeline Pankhurst (Meryl Streep), whose name has become synonymous with the suffrage movement. Rather this is the story of Maud Watts (Carey Mulligan), an imagined Bethnal Green laundry worker, dutiful young wife and mother, who becomes wearied by the drudgery of her daily toils and the loathsome lechery of her boss. At first she is a bystander, but she soon becomes drawn into sedition, and joins the battle for the ballot as the cause careens into violent militancy.
Poignantly, the direct action group Sisters Uncut used the opportunity of the premiere of the movie, during the 2015 BFI London Film Festival, to demonstrate against budget cuts to domestic violence services. Helena Bonham-Carter, who plays activist Edith New, described it as "perfect. If you feel strongly enough about something, and there's an injustice there, you can speak out and try to get something changed." And it's exactly this spirit that proved an irresistible lure for Spanish cinematographer Edu Grau to the £15m Ruby Films, Pathé, Film4 and Ingenious Media production.
"Suffragette is an important movie in many respects," says Grau. "I think it's important for the world to know about historical events that have been more or less forgotten, or are simply unknown outside of the UK. Even through it is set 100 years ago, the story is connected and relevant to today's world and today's issues about gender and equality. It's offers a moment for women today to stand back, consider how far they have come and how far they still need to go. It's like a call to action, saying, 'Let's keep going and keep pushing, to make the world a better place.'"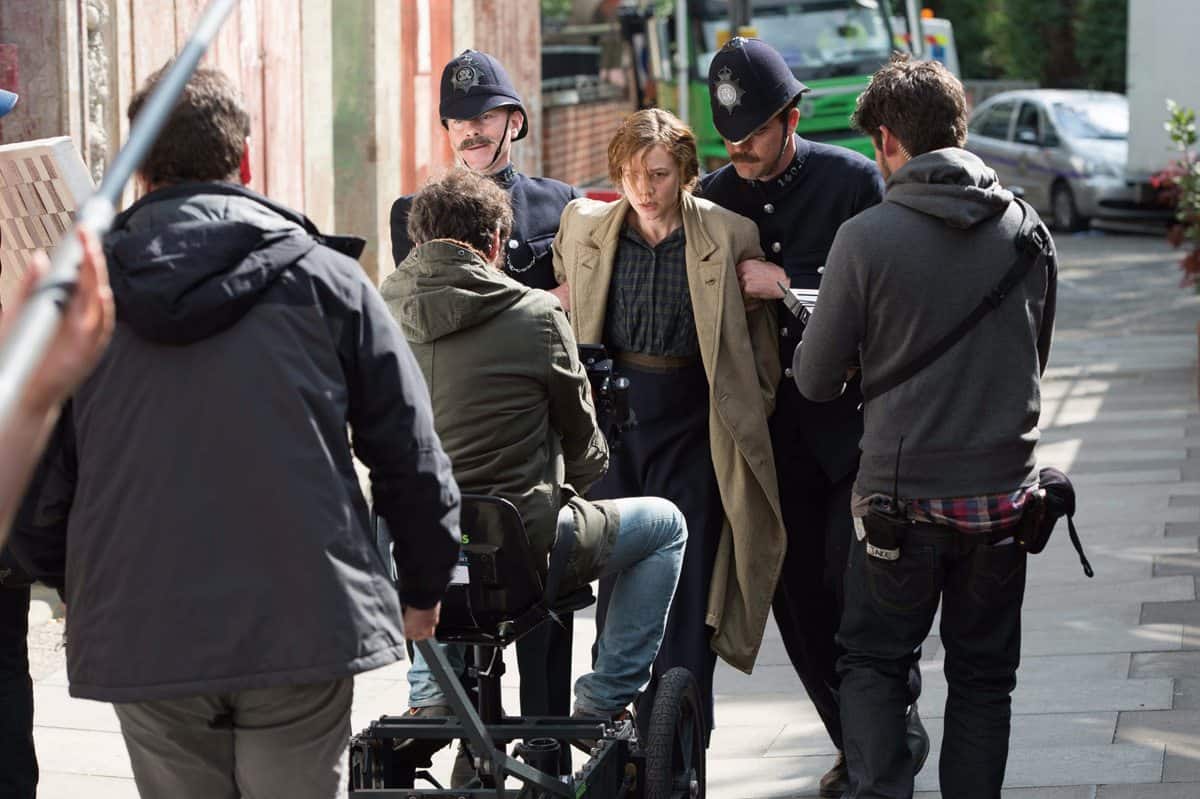 Explaining the motives that inspire his imagemaking and his attraction to Suffragette, Grau, whose credits include A Single Man (2009), Buried (2010), Animals (2012) and Suite Française (2014), says, "I like to shoot movies that are about characters and human relationships, with a passionate director at the helm. I think it is maybe my sensibility that draws me particularly towards stories of oppression or suppression. There are not that many good stories about women, that are so moving or interesting as Suffragette. Sarah didn't want to make it too contemplative, and I was not interested in telling it in a classical, period, old-fashioned style. I considered that approach to be counter-intuitive and counter-creative. The characters in this story are passionate: they take risks and make sacrifices to change society. I was impassioned to make it in a different way, to shake things up with movement and energy, in the same way the suffragettes themselves did in their actions. Sarah and the producers must have liked that about me and my approach, as I got the job on the second interview."
Written by Abi Morgan and produced by Faye Ward and Alison Owen, Suffragette is a highly distinctive-looking production. Grau shot the daytime scenes on Super 16mm, with a 2.40:1 aspect ratio, creating a muted, pastel colour palette. With Gavron's agreement, he also shot every scene using two, and sometimes three, hand-held cameras, so that angles were always moving and the actors could never be quite sure quite where they were being filmed from – ultimately keeping the on-screen images unnerving for the audience.
The three main set-piece protest scenes – the window smashing at the opening of the movie, the violent protest outside the Houses of Parliament, and the death of Emily Davison under the hooves of King George V's horse 'Anmer' at the 1913 Epsom Derby – are akin to contemporary news footage, combining tight framing and fast camera moves with long depth-of-field, to deliver a bustling immediacy and brutality to the images that draw the audience into the action.
"I like to shoot movies that are about characters and human relationships. I think it is maybe my sensibility that draws me particularly towards stories of oppression or suppression."
- Edu Grau
Grau says he enjoyed a full seven weeks of prep before principle photography began on 24 February 2014. "It can be both a shame and a mistake if the cinematographer isn't involved from the early stages, and only gets hired after the production designer has started their work. Coming on-board early helped me to get into the mood of the movie, and having time to work closely with the crew and the producers helped us to make key decisions that really shaped the movie."
As an example, Grau says it initially proved difficult to find an appropriate location for the small home that Maud lives in with her husband (Ben Wishaw) and young son (Adam Michael Dodd). "The early references just did not give us enough depth or sense of an appropriate environment. However, as we had the luxury of time to do more extensive scouting, one day we went across to the East End of London, and discovered the huge, brick-built tenements in Arnold Circus, near Bethnal Green. We learned that they were built in the early 1900s for local factory workers. They fitted the story perfectly, as well as being visually compelling. Obviously we made it look a lot worse in the movie than it does today, but this is this sort of attention to detail that helped to put the production on solid historical ground."
He also believes the lengthy prep and collaborative nature between the production team contributed to the decision to originate the daytime sequences on Super 16mm, rather than digital. "We all agreed that A-list actors, performing in daytime exteriors, in a period piece, would just not look as believable on digital. It was a cooperative group decision to shoot on celluloid, although production were not happy about the cost of 35mm. I think it was Sarah who suggested Super 16mm, and this got us all excitedly thinking about how the freedom, roughness and beauty of that film format would work in favour of the story. It suited perfectly the suffragette attitude."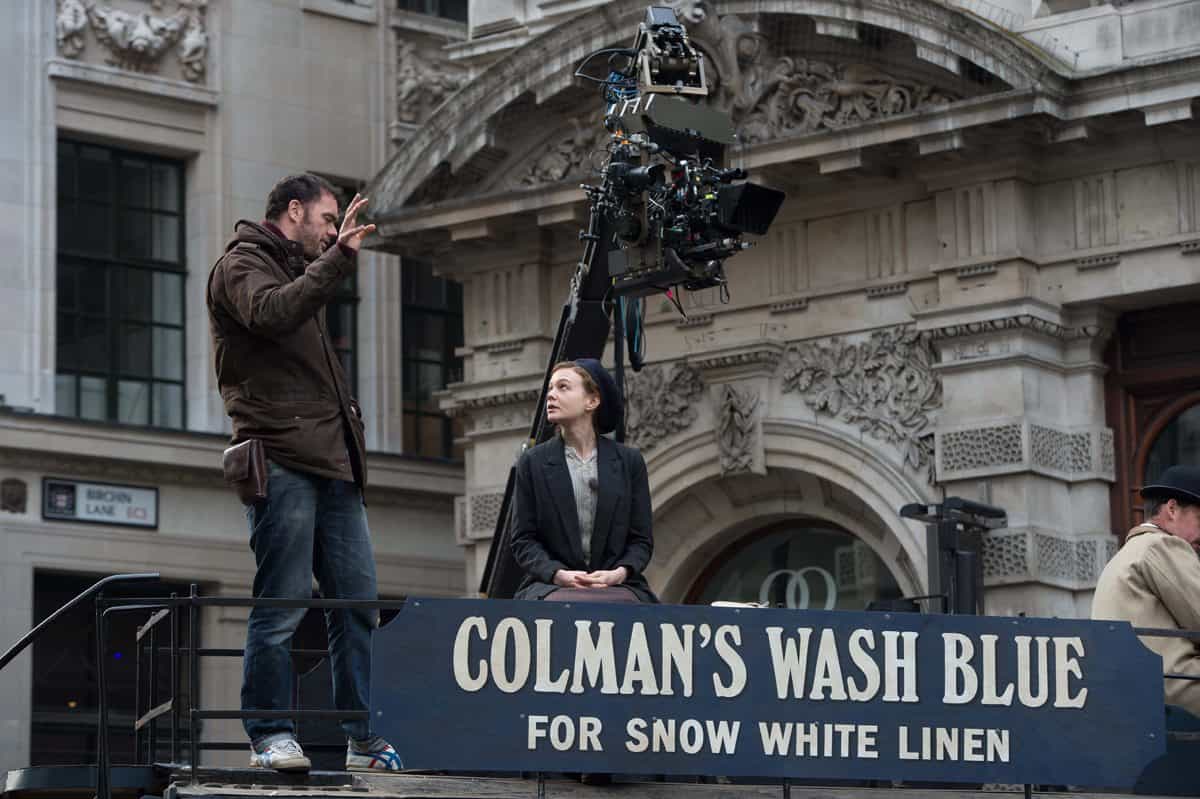 Focusing his attentions on the look, Grau conducted numerous tests, working closely with Cinelab in London, before settling on a pull process, favoured by Haris Savides ASC, in which Kodak 250ASA 16mm Daylight stock is pulled by a stop and a half at the lab to reduce grain and contrast and bring a range of soft, monotone pastel colours to the visual palette.
He opted for the ARRI 416 camera, "which is a small, beautiful and very organic to operate," and a trio of spherical Angenieux zooms – 15-46mm, 26-76mm and 45-120mm – give the simple monikers Zoom 1, 2 and 3. "These are very sharp, precise lenses, that complement 16mm very well, and allowed me and Pau Esteve, my second-camera operator, to shoot, reframe, create subtle variations, and to keep finding the best of the image as we went along – in the style of Oliver Wood on Paul Greengrass's Bourne movies. This was very liberating for us, in the keeping with the subject matter of change, and the actors rolled with it too."
However, knowing full-well that Super 16mm would not be the ideal format to render the dim and dingy lighting of night-time Edwardian Britain, Grau says he and the production team also made the decision early-on to shoot digital. Scenes set during the hours of darkness were captured using under-exposed ARRI Alexa Studio cameras, set to 1,200ASA, with a Codex ARRIRAW workflow. The glass included Kowa Prime lenses, plus a combination of 20-80mm and 18-100mm Cooke zooms, with classic soft diffusion to start bringing the image towards a celluloid look. Cameras and lenses were supplied by Panavision in London.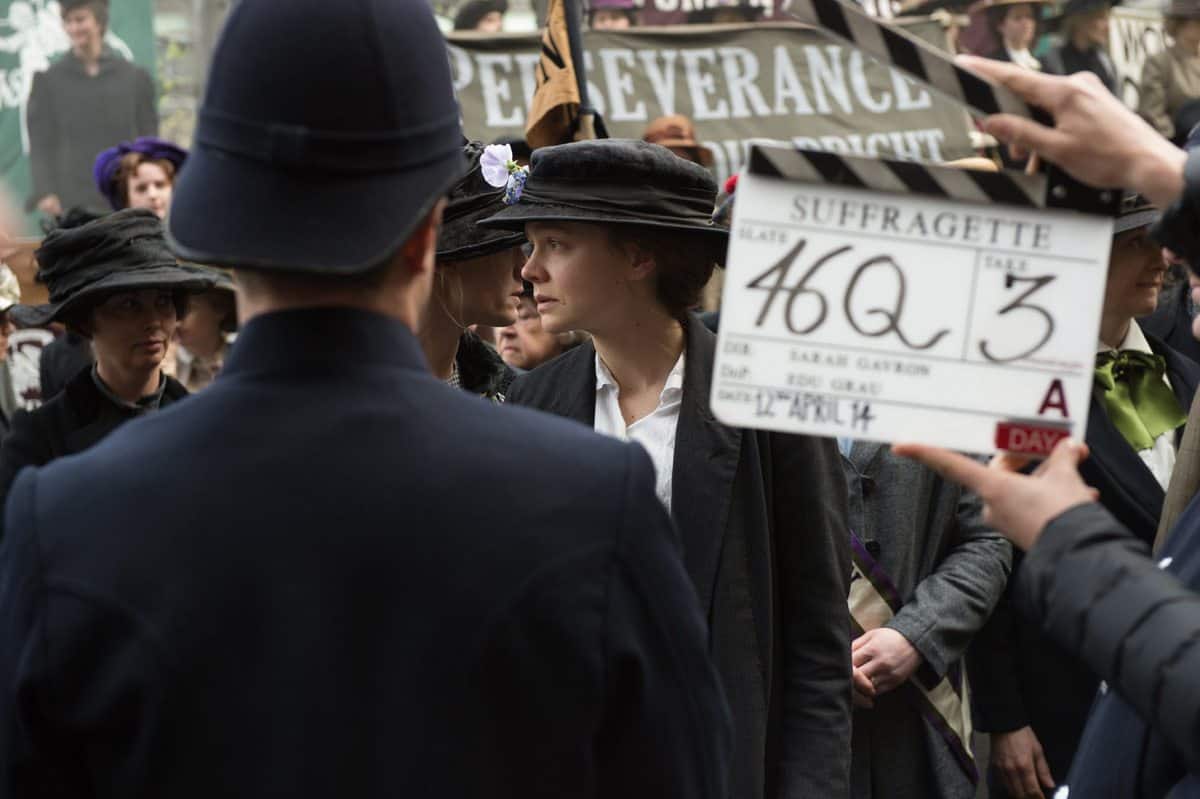 As for lighting, Grau says in order to faithfully reflect the dark and filthy conditions of the time, he opted to light spaces rather than faces, to envelop the characters, mainly using bounced Tungsten light, a few LEDs and, sometimes, just candles. "In those days, lights were a new introduction to the home, and were not very powerful. The portrayal of the feeling of the darkness that they lived in, and the emergence of our characters into light were subtle themes that I played throughout, always in keeping with the spirit of the movie."
Grau's crew was a mix of longtime collaborators and brand new acquaintances. Working alongside Grau, operating second camera was Pau Esteve Birba. The pair attended film school together in Spain, and Esteve has been Grau's first choice on Buried, Animals and Trespass Against Us. So too gaffer Jim Plannette, who has worked on five movies with Grau. The production also harnessed the talents of local gaffer Andy Lowe. Jake Marcusson and Sam Barnes were first ACs, whilst Rupert Lloyd-Parry was key grip on A-camera, with Fric López Verdeguer gripping on B-camera. Peter Robertson was engaged as C-camera operator and on Steadicam.
"Our camera crew was amazing: conscientious, diligent and always sensitive to the situation," says Grau. "They worked really well together and made it a joy for me. As I have known Pau for many years, our way or working is very organic and collaborative. He is like another DP on set, and we criticise each other's work all the time to make it better. He is a true friend: a special person on set. "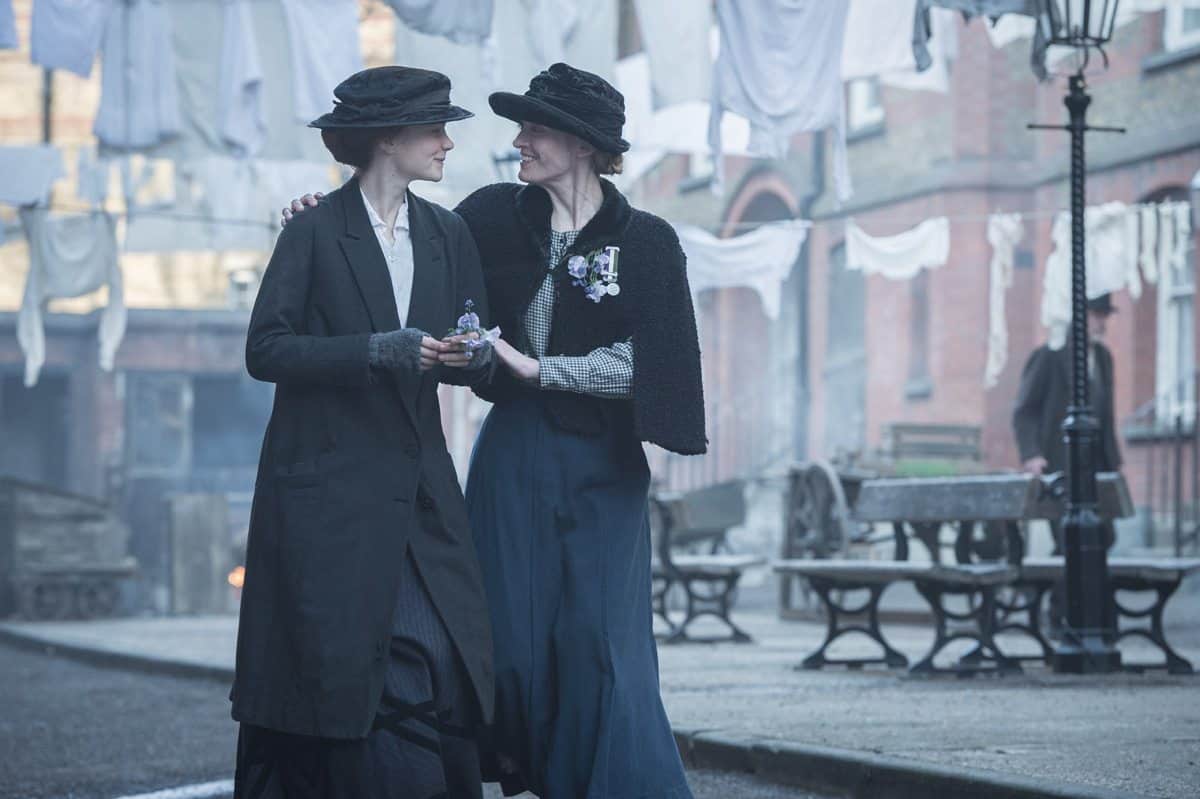 Grau also pays tribute to production manager Cass Marks. "So often the cinematographer does not appreciate the work of the production manager, but Cass was amazing at keeping us wrangled and choosing the right person for the job. All the production team was priceless."
The production shot at locations around London, including a first inside the Houses of Parliament, as well as the home counties, with a brief pause to shoot the interior of Maud's house in a studio. Crucially, the working regime was five-day weeks for ten weeks. "It's so good for the crew and the cast, and is the only proper way to work," Grau comments. "Longer hours affect people lives, are counter-productive, dangerous, and do not make movies any better. I hope it is forbidden practice to shoot longer weeks in the future."
Grau graded Suffragette at Goldcrest with DI colourist Rob Pizzey over a two-week period. "An important part of the job was to balance the Super 16mm and Alexa footage, but because of the way we had shot and processed these – the pull-processing of the celluloid at the lab and the under-exposure of Alexa but with fast ASA – it was much easier than expected, and I am happy with the result."