People Person
Meet the New Wave / David Raedeker
People Person
Meet the New Wave / David Raedeker
Filmography (so far):
My Brother The Devil (2012 dir. Sally El Hussaini); I Am Nasrine (2012 dir. Tina Gharavi); Elvis Pelvis (2007 dir. Kevin Aduaka), and Falcon 'Silent And Damned' TV series (Sky Atlantic/HBO).
When did you discover you wanted to be a cinematographer?
I became obsessed with a kid's movie called The Tiger Of Malaysia when I was five. That's where it started for me. I was about eleven when I took and developed my first B&W pictures with my dad's SLR. And I loved the smell of chemical developer in the darkroom. When I worked as a runner during my school holidays, it was the exhilarating atmosphere on set, which kept me hooked. A bit like a fun schooltrip.
Where did you train?
I first worked as a runner on commercials. At nineteen I became a photographer's assistant in my hometown Hamburg/Germany, but then started to load and later focus. I also did a BA in Film at the London College of Communications under director Ken McMullen.
What are you favourite films?
All of Tarkovsky's films. For me his films are timeless and have a visual poetry, which is unsurpassed. Spike Lee, Alejandro González Iñárritu, Michael Hanneke, Lars von Trier and Nuir Bilge Ceylan's films had a strong influence on me. It's all about how the camera tells the story. Form and content should be inseparable.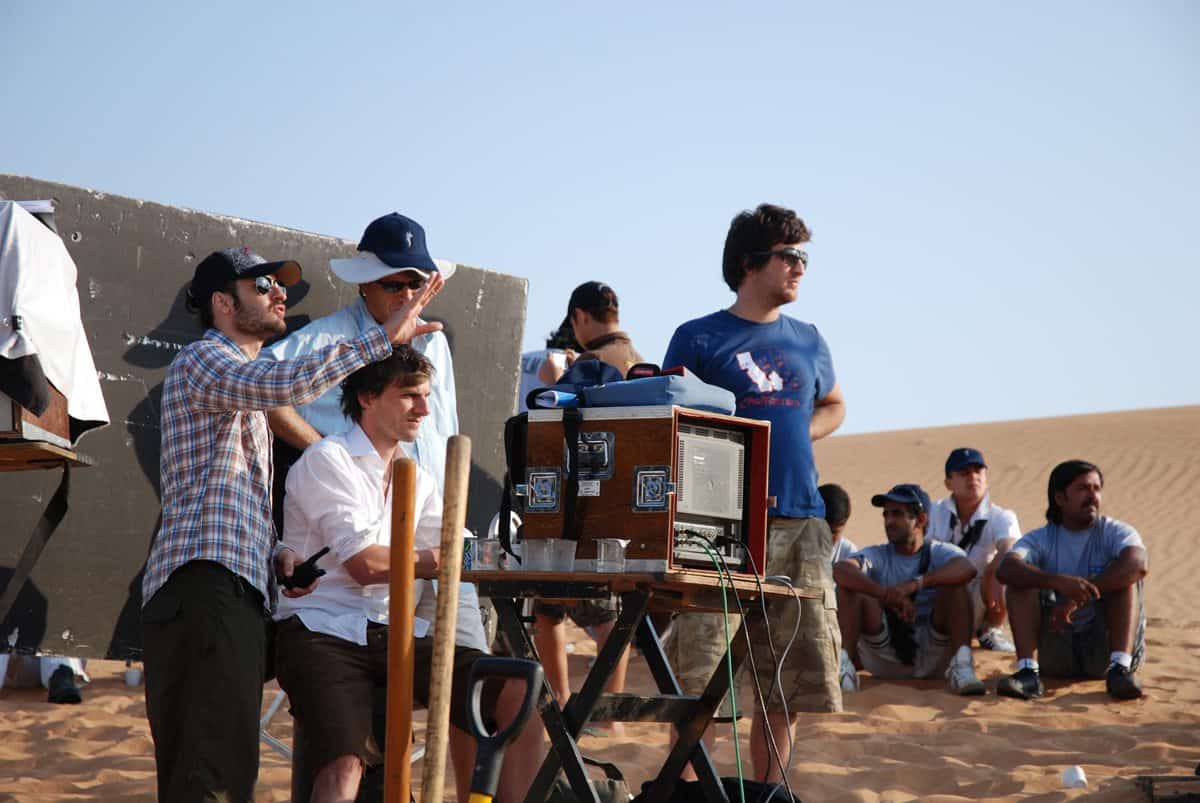 What's the best advice you were ever given?
I read an article by Roger Deakens, and this was his advice for upcoming DPs: "Become a person that people enjoy spending long stretches of time with. Be someone who makes an impossible day a little bit more bearable." On bad days I try to remember that.
Who are your DP/industry heroes?
Barry Ackroyd BSC – who mentored me. He is incredibly generous. I admire his simplicity of lighting, and the naturalism, authenticity and honesty it creates. The camera follows the action rather than the other way around.Rodriego Prietro AMC ASC – his handheld camera in Inarritu's films looks incidental, but is crafted.Harris Savides ASC – for the look of his underexposed negatives in Gerry and The Yards.Anthony Dod Mantle DFF BSC ASC – his visuals are often surprising, but they serve the story.
Have you won any awards?
Best Cinematography for My Brother The Devil at Sundance 2012 and for the short Top Girl at the BFM festival 2009.
What's your proudest moment?
The premiere of My Brother The Devil on a big screen at Sundance.
What's been your best moment on set?
Meeting my wife.
And your worst moment on set?
When I exposed a roll of film as a loader. Unfortunately it was a stunt scene, lots of extras and special effects. The lab actually managed to save the roll by zooming into the neg, but nevertheless, not much sleep that night.
What was the biggest challenge on your latest production?
Making four weeks of rain in Madrid look sunny for the TV drama Falcon.
Tell us your most hilarious faux pas?
Having to cover the film mag with a radiation blanket, whilst filming a girl in Russia famous for her X-ray vision.
"When I worked as a runner during my school holidays, it was the exhilarating atmosphere on set, which kept me hooked. A bit like a fun schooltrip."
- David Raedeker
Away from work, what are your greatest passions?
My daughter, ecology, visual arts.
What one piece of kit could you not live without?
Cappucino!
Which films are you most proud of to date?
Elvis Pelvis (2007). It was made on a shoe string, but nevertheless very ambitious and took four years to make. I still like the visuals.
What's the weirdest place you've ever shot in?
A coalmine in Kazakhstan, where there was little light, but plenty of vodka.
What's the hardest shot/thing you've had to light/frame?
An ident for Sky 2. We shot in a swimming pool at 1000fps on a crane travelling a fair distance and submerging into water, all within 3 secs. With the daylight dwindling, I had to light the scene artificially and operate the wheels on a remote head. We only had half an hour left to shoot it. Stressful it was.
Tell us your hidden talent/party trick?
Making my left leg disappear. Works well with my three year old daughter.
In the entire history of filmmaking, which film would you love to have shot?
Mirror (1975, dir. Andrej Tarkovsky, DP Goergi Rerberg). Some of its poetic visuals are out of this world. Its influence can be found in many films of today.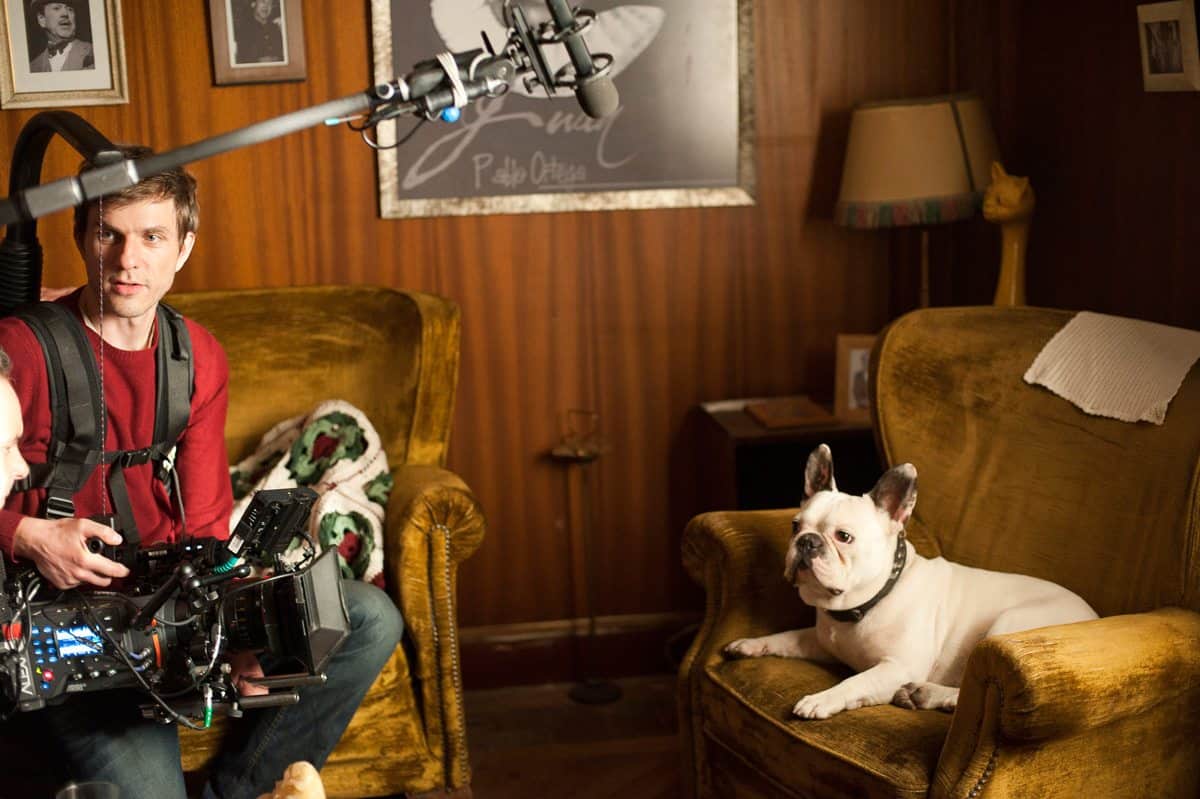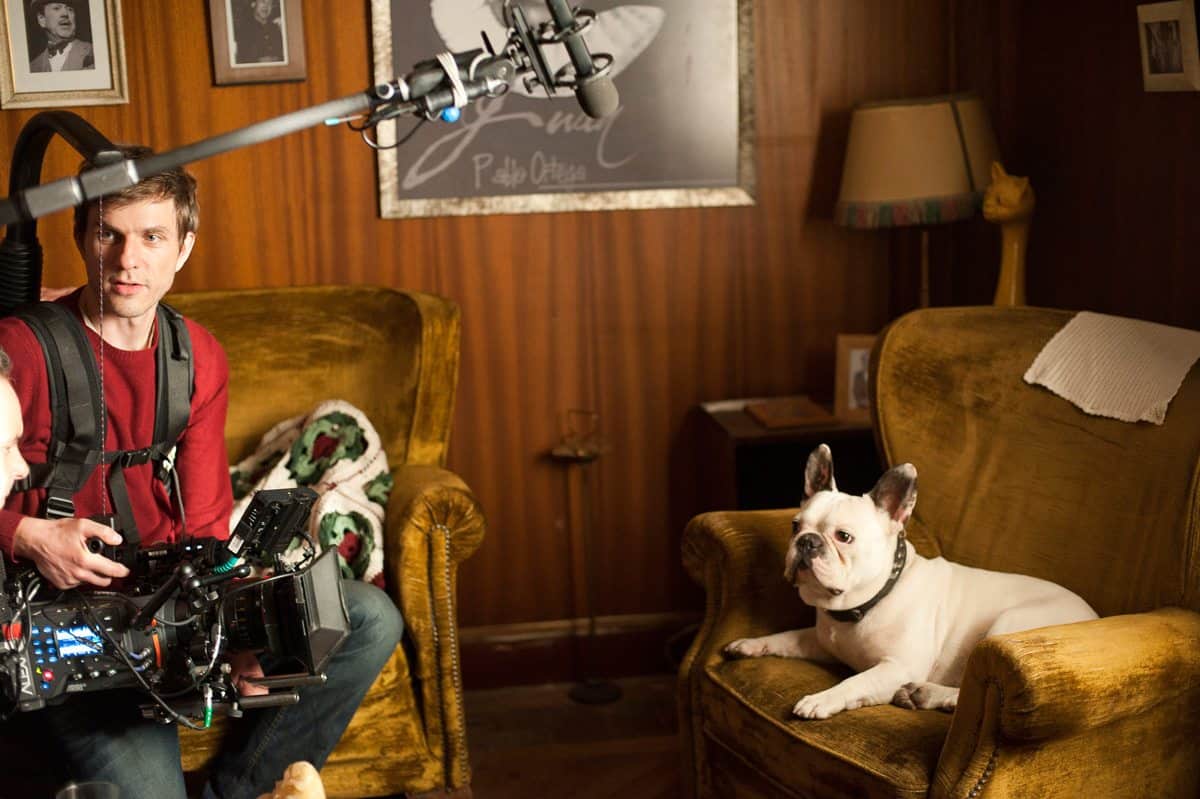 What are your current top albums?
LCD Soundsystem, John Maus, Robert Wyatt, Sun Ra, Lana del Rey and compilations by Julia Wandel.
What's your greatest extravagance?
My vegetable garden. Watching my tomatoes grow.
What's the best thing about being a DP?
To keep an open mind and observe with the camera rather than trying to control everything. When it all comes together in a film, the director's vision, your visual perception and the actors' performances, it's the best thing in the world.
What's the worst thing about being a DP?
The days, when you have to compromise the aesthetic of the film.
If you weren't a DP, what job would you be doing now?
Architecture or complaining about the art world
What are your aspirations for the future?
Keeping it fresh. Being able to move people through stories. If I can continue making a living out of that, that's all I want.