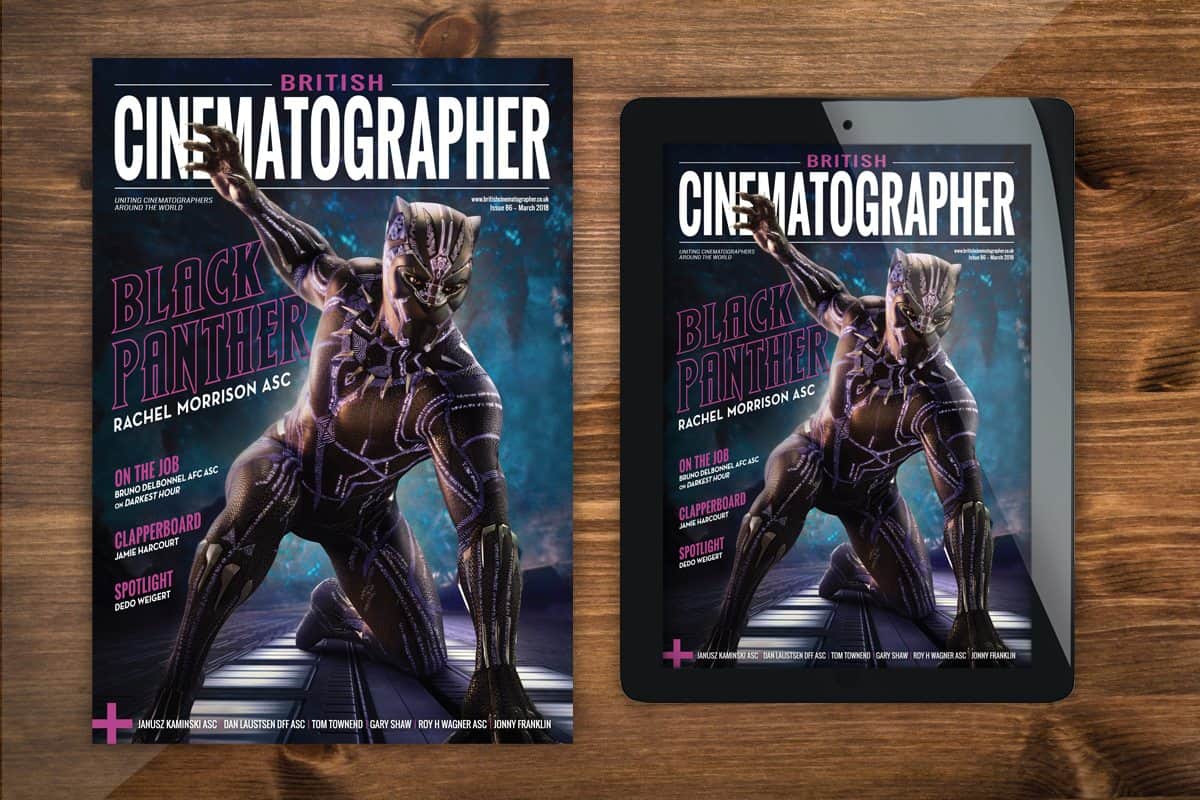 Feast your eyes on the new edition of British Cinematographer magazine – digitally* via our website, or in print**, from 16th March 2018.

On the Cover
Rachel Morrison ASC on Black Panther and Mudbound
Rachel Morrison ASC made Academy Award history this year as the first female nominee for the Best Cinematography Oscar, and she takes time to talk to British Cinematographer about her latest Blockbuster release Black Panther and reflects on the differences to her nominated-work on Mudbound – discussing directors, lighting and location shooting.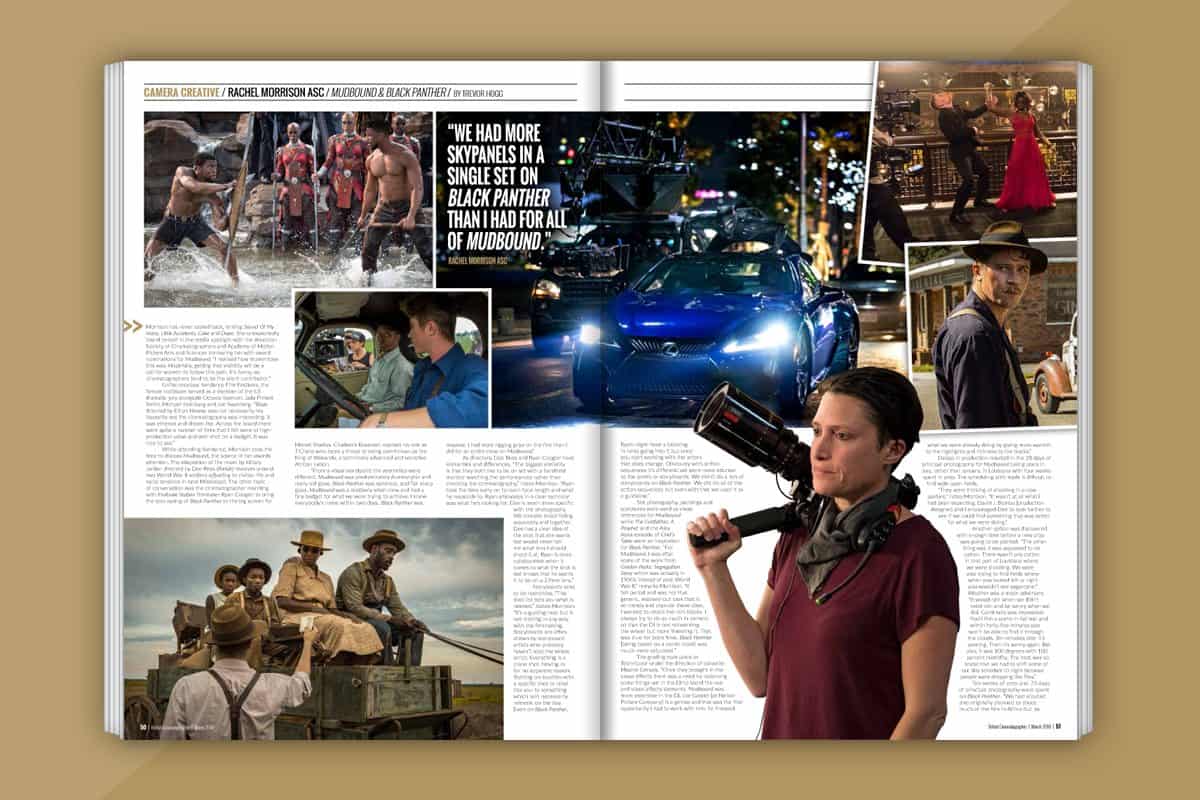 Bruno Delbonnel AFC ASC on Darkest Hour

Bruno Delbonnel AFC ASC may have lost out to Roger Deakins for the BAFTA, ASC and Oscar trophies this awards season, but his work on Darkest Hour – featuring an Oscar winning role from Gary Oldman as Winston Churchill – garnered much praise and critical acclaim.
Get the story of his use of themes within light and dark, how he kept the camera moving, and his relationship with colourist Peter Doyle.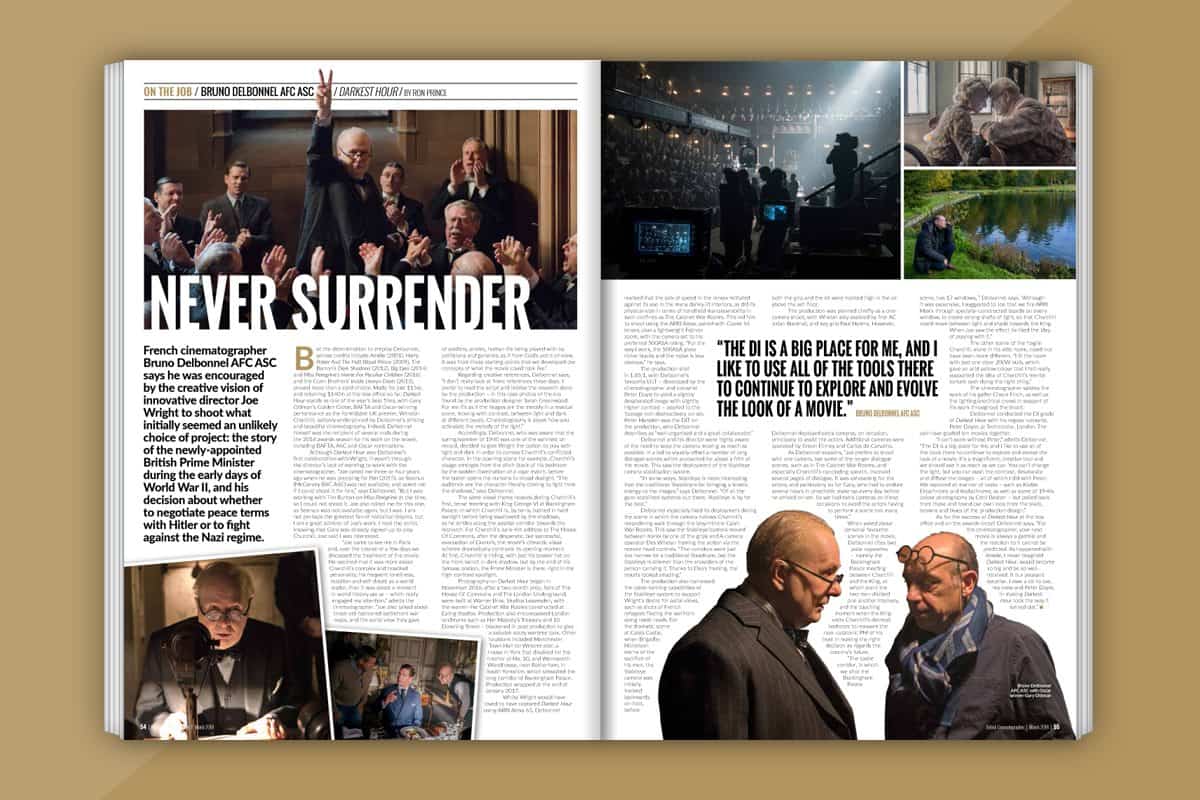 Dan Laustsen DFF ASC on Proud Mary
Completing our triple 2018 Oscar nominee role-call we speak to Danish DP Dan Laustsen DFF ASC.
We get a fascinating insight into the methods on his latest production – action thriller Proud Mary – talking the utilization of Sony cameras, likenesses to shooting John Wick 2 and why he will be forever grateful to his big sister.
For more on his Academy Award nominated work on The Shape of Water, check out our feature HERE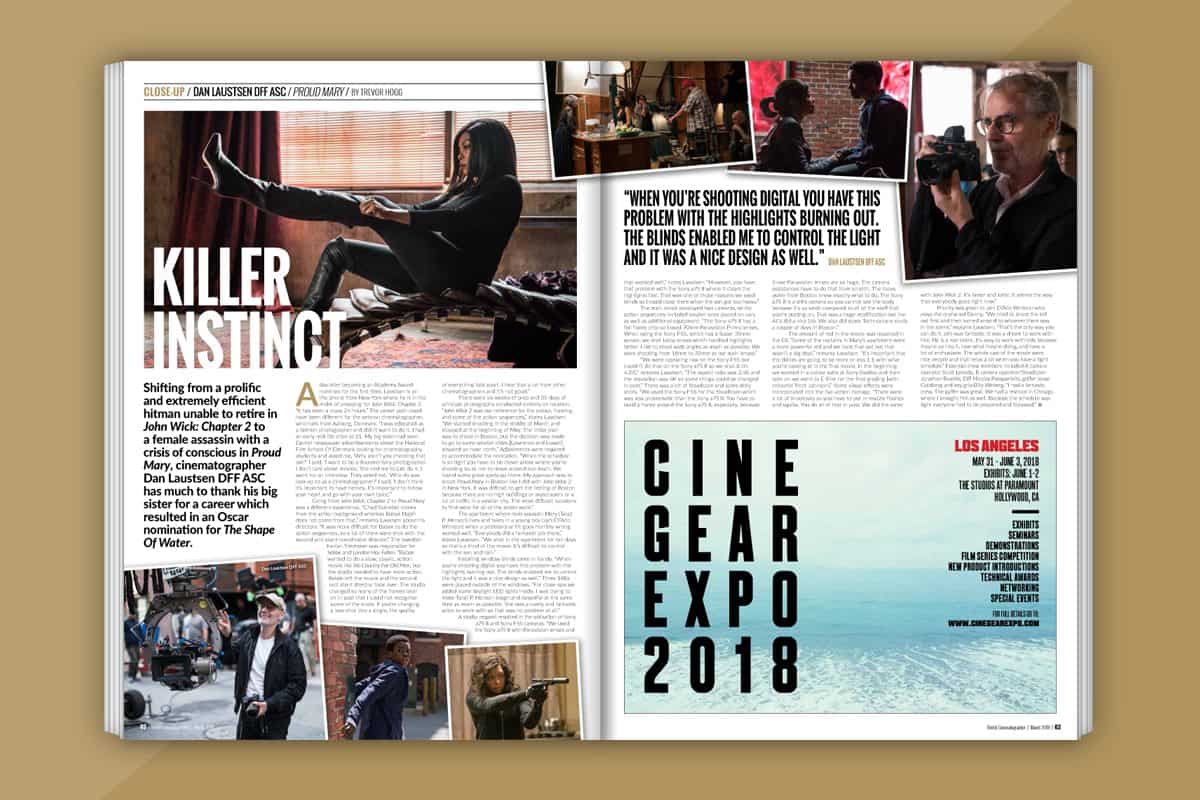 Janusz Kaminski ASC on The Post

Janusz Kaminski ASC teams up once more to collaborate with director Steven Spielberg and actor Tom Hanks, this time taking in the 1970s' offices of the Washington Post and attempts to publish The Pentagon Papers.
Discover why Kaminski loves film and eulogizes its use, the quickness of The Post's production and bringing energy to the images.

Don't Miss…
Further opinion from the set, as Tom Townend talks You Were Never Really Here and Gary Shaw discusses Mute.
We look back to the BSC Expo in February, chart the history of light grandmaster Dedo Weigert and speak to the guys behind gyro-stabilization equipment Stabileye. Jonny Franklin is under the lights in our Gaffers profile and we salute the awesome Jamie Harcourt ACO GBCT Associate BSC. There's also our regular comprehensive guide to which DPs are shooting who and where, all the latest production news, and more…
A subscription is still the only way to read the complete British Cinematographer, so buy one today to fully experience Europe's No.1 cinematography magazine.

ISSUE 86: AVAILABLE ONLINE* AND IN PRINT** FROM 16TH MARCH 2018.
* With an active 'Digital Only' subscription, or the digital part of an active 'Print & Digital' subscription.
** Issue 86 will only be received in printed format by those with an active 'Print' or 'Print & Digital' subscription purchased before 7th March 2018. Any new 'Print' or 'Print & Digital' subscription purchases made from 7th March 2018 onwards, will NOT receive this issue in print as part of their purchase.