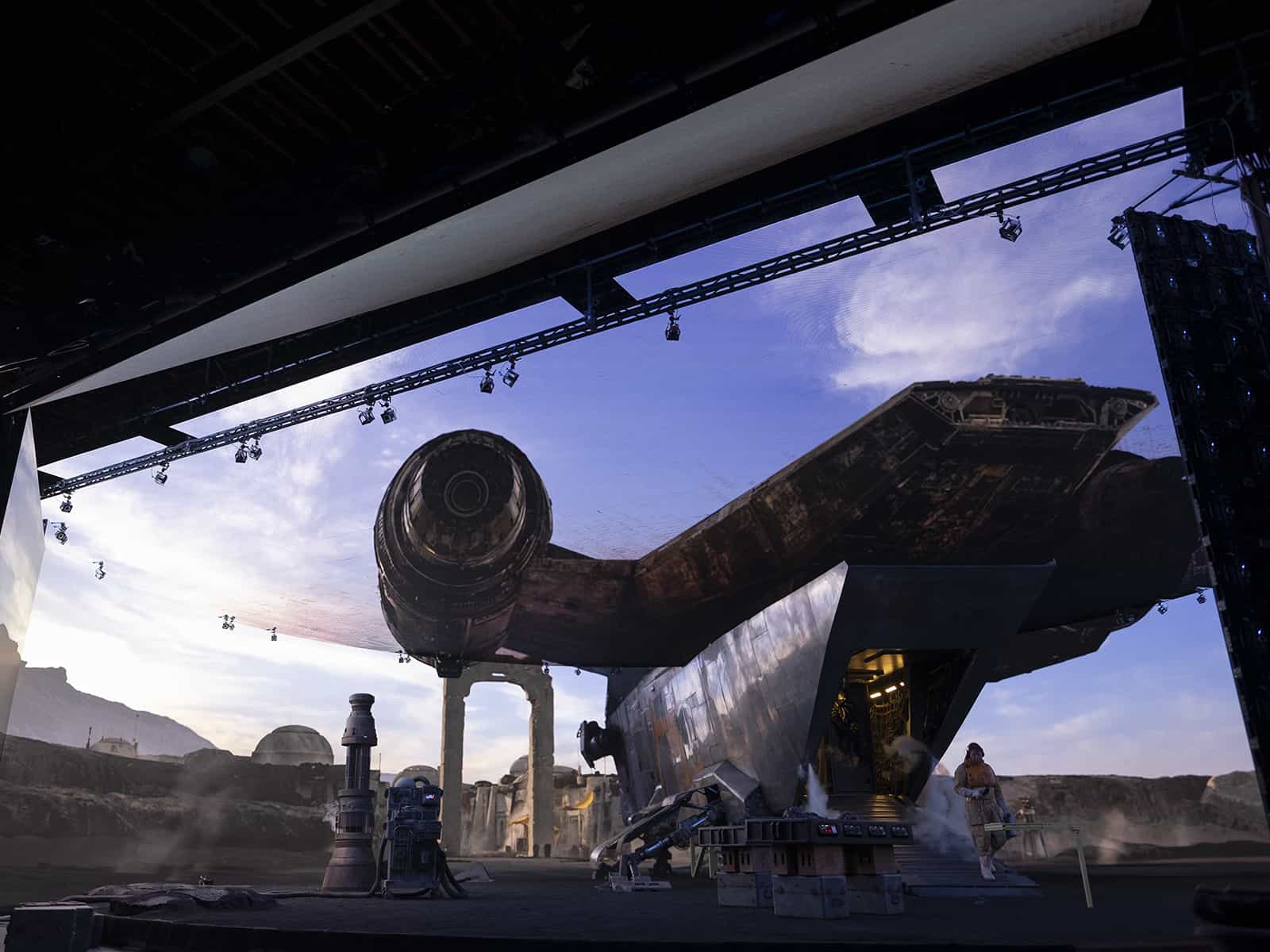 Industrial Light & Magic has continued its global expansion plan for the company's virtual production and StageCraft LED volume services with the opening of a new stage at Pinewood Studios in London. The company is currently fielding enquiries for bookings by studios and filmmakers keen to make use of the facility for features through to commercials.
End-to-end virtual production solution ILM StageCraft is a production-hardened technology that provides a continuous pipeline from initial exploration, scouting, and art direction, traditional and technical previsualisation, lighting, and real-time productigon filming itself, with the innovative StageCraft LED volumes.
ILM's existing StageCraft volume set at Manhattan Beach Studios (MBS) was used for Emmy Award-winning series The Mandalorian and was joined by a second permanent StageCraft volume set at the studio. In addition, ILM is building a large-scale custom volume at Fox Studios Australia to be used for Marvel's highly anticipated feature Thor: Love and Thunder directed by Taika Waititi. ILM will also continue to provide pop-up custom volumes for clients as the company recently did in London for Netflix production The Midnight Sky, directed by George Clooney and lensed by Martin Ruhe ASC.
The new stages improve on the original ground-breaking LED volume developed for The Mandalorian in 2018. They are larger, utilising substantially more LED panels than ILM's original stage, and they offer higher resolution and smooth wall to ceiling transitions, resulting in better lighting on set and more in-camera finals.
Alongside the new stages, ILM has been rolling out a global talent development initiative through the company's long-standing Jedi Academy training program. The program, which is part of the company's larger global diversity and inclusion efforts, offers paid internships and apprenticeships on productions with seasoned ILM supervisors and producers who serve as mentors. "There is a widespread lack of diversity in the industry, and we are excited to leverage our global expansion in this game-changing workflow to hire and train new talent, providing viable, exciting, and rewarding jobs across many of our locations," said ILM VP, Operations, Jessica Teach, who oversees the company's diversity and inclusion initiatives.