AUSSIE RULES
Innovation usually applies to new technologies and techniques but it can also relate to different approaches to business. Grant Petty, the founder and chief executive of Blackmagic Design (BMD) considered both of these when he began developing his own products for both broadcast and film, something that set his fledgling company apart in the early 2000s and continues to do so today.
The Australian independent developer and manufacturer has a broad product range, including cameras, converters, capture cards, video switchers and software that offers colour grading, video editing, visual effects, and audio mixing in one package. Some of these have come about through original R&D, others were acquired and reworked into something new.
Like others in the business, Petty's interest in electronics and computer programming started while he was at school. On leaving he worked for a post-production house in Melbourne and then moved to a facility in Singapore, where he was a telecine engineer. During this time, he started to doubt that dedicated hardware and software were the future for the post sector. "Everything was proprietary," he says. "I felt as consumers we were being conned. I thought we could get away from expensive hardware if someone could work out a way to get 10-bit SDI video into a computer."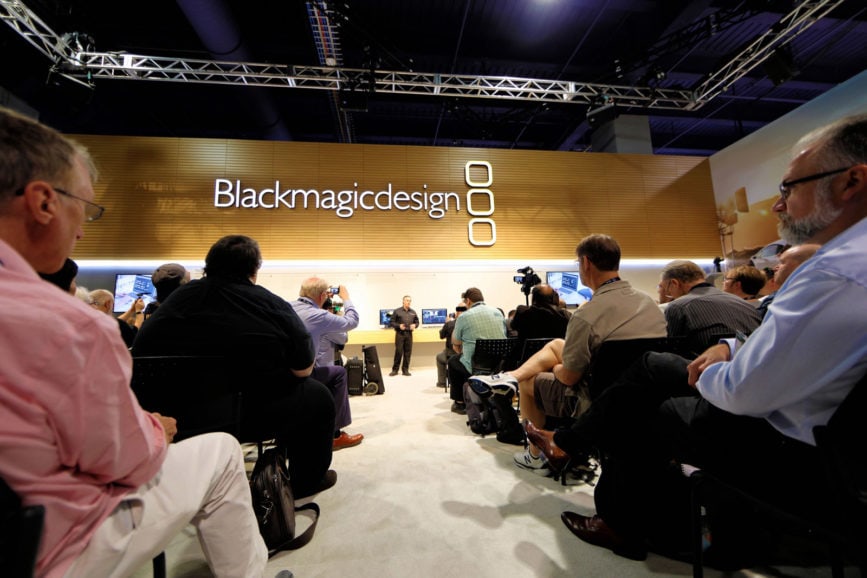 I felt as consumers we were being conned. I thought we could get away from expensive hardware if someone could work out a way to get 10-bit SDI video into a computer.

Grant Petty
To achieve this himself, Petty set up a company with some business partners to produce video capture cards based on Apple QuickTime. "The aim was to get the most amount of impact for the least amount of work," he explains. "I wanted to allow people to be more creatively free, which they couldn't be because of the expense of the equipment."
He later moved back to Australia, parted from the original venture, and eventually launched BMD in 2001. Its debut product, DeckLink, appeared a year later and was the first capture card for macOS that could handle uncompressed 10-bit video. "The product itself was quite simple but the top post people were also on Mac and none of the manufacturers in the TV industry were doing that at the time," Petty comments.
DeckLink aroused a lot of attention – and some hostility – at major trade shows but was adopted by end users. To keep up with demand and changing requirements, BMD later introduced other versions, including HD, 2K, 3G and one for Windows. "It was a bit organic, but we were just racing to keep up with technology," Petty observes.
BMD not only set itself apart technologically but also in the way it is financed. Petty makes much of the fact that the company has got where it is today without borrowing money or being supported by financiers. "If you're using venture capital, you're always desperate to pay back the investment," he says.
New products were introduced following the success of DeckLink, including Multibridge PCIe bi-directional converters and FrameLink DPX-based software (both in 2005). After addressing live TV with the On-Air production software package, BMD expanded into other new technology areas through acquisition. The first of these was colour correction specialist DaVinci, which, despite being a leading name in grading and launching the acclaimed Resolve system in 2004, was in financial trouble and up for sale by 2009.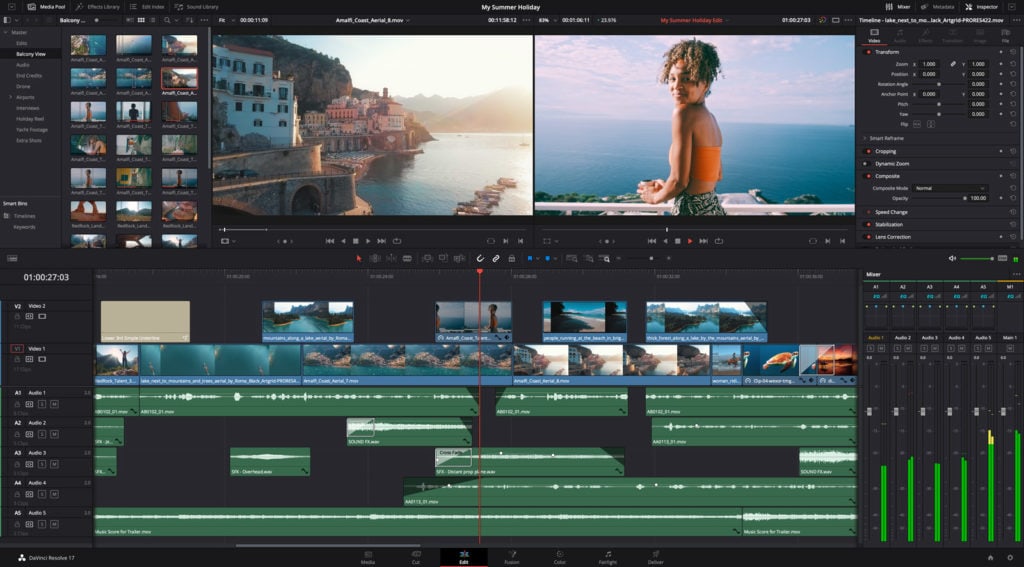 Petty says that BMD was "in the right place and fit enough to take the opportunity" and bought the ailing US company. "Sales were up [for BMD's products] and we were doing quite well, people were considering us," he comments. "Other companies were stuck in the world of charging a lot of money for their products but we weren't playing by the same rules. Resolve was a good product, but it was the same old hardware, so we decided to focus on the software. We worked with Hollywood graders on what they needed to do and since then formed partnerships with our customers to take us to where we are today."
BMD re-established DaVinci Resolve as a brand and, in Petty's words, created a new business model by "throwing it up in the air". This brought a once high-end system to a wider audience, later giving the choice of a free basic version or a paid-for- lifetime license. As well as offering grading for HD, 2K, 4K and now HDR, Resolve has become BMD's platform for compositing, audio mixing and video editing. These features were again added through acquisition, with BMD buying eyeon Software, developer of the Fusion VFX package, in 2014 and audio specialist Fairlight two years later.
In 2012, BMD moved into film scanning after buying the intellectual property of telecine company Cintel. Because of his background in film transfer, Petty had considered building a film scanner back in the '90s but did not realise this idea until the Cintel name and technology went up for sale. "We had been thinking about areas to move into, including live production, TV and Ultra HD on film. Cintel was up for sale so that fitted," Petty explains.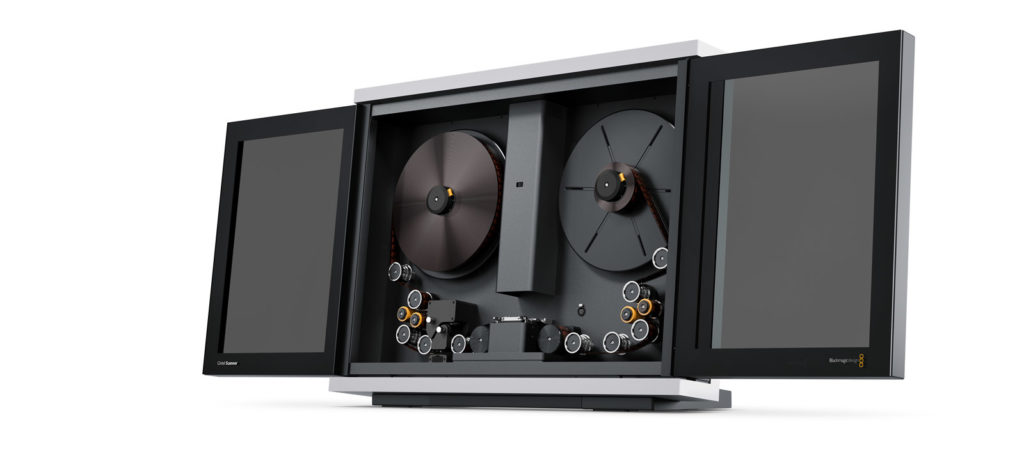 We only go into a market if there is a hole there. My feelings are that, generally, there is a bigger pie to be had.

Grant Petty
By the mid-2000s digital cameras were becoming established in filmmaking and the market was already relatively crowded, but this did not deter Petty from developing BMD's own camera. "We've never tried to compete with someone," he comments. "We only go into a market if there is a hole there. My feelings are that, generally, there is a bigger pie to be had."
BMD's first Cinema Camera was introduced at the 2012 NAB Show, since when a whole range has developed. This includes small-scale models the Micro and Pocket Cinema Cameras alongside the URSA (originally the name of a Cintel TK machine) branded range: URSA Mini Pro 4.6K G2, URSA Mini Pro 12K and URSA Broadcast. "We used normal photographic lenses but still got a big screen frame," Petty says. "Initially we used off-the-shelf sensors but now they are custom devices."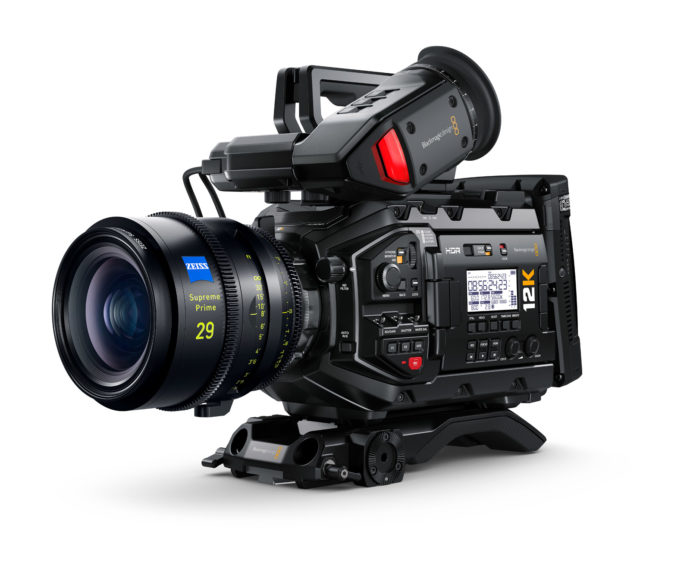 Petty explains that through increasing sales of the cameras and other products, BMD has been able to take on more engineers and build its development team. Despite his commercial success, Grant Petty says he feels most comfortable on the floor of an exhibition talking to post-production professionals: "It feels like home when I'm at a trade show and I can talk to people."
Through this, it would seem, he gets an idea of what the industry wants. Certainly, he doesn't have a lot of time for market research, which only gives a view of things as they are now. "They don't allow you to see what doesn't exist." Which, of course, would not be apparent by following the rulebook.