Who needs sleep?
Meet the New Wave / Eben Bolter
Who needs sleep?
Meet the New Wave / Eben Bolter
Filmography (so far): features… Level Up (2015), Road Games (2014), The Hoarder (2014), Tierra Caliente (2013), Chicken (2013), Greyhawk (2013), Bruno And Earlene Go To Vegas (2012), The Borderlands (2012), Confine (2012) and The Forgotten (2012)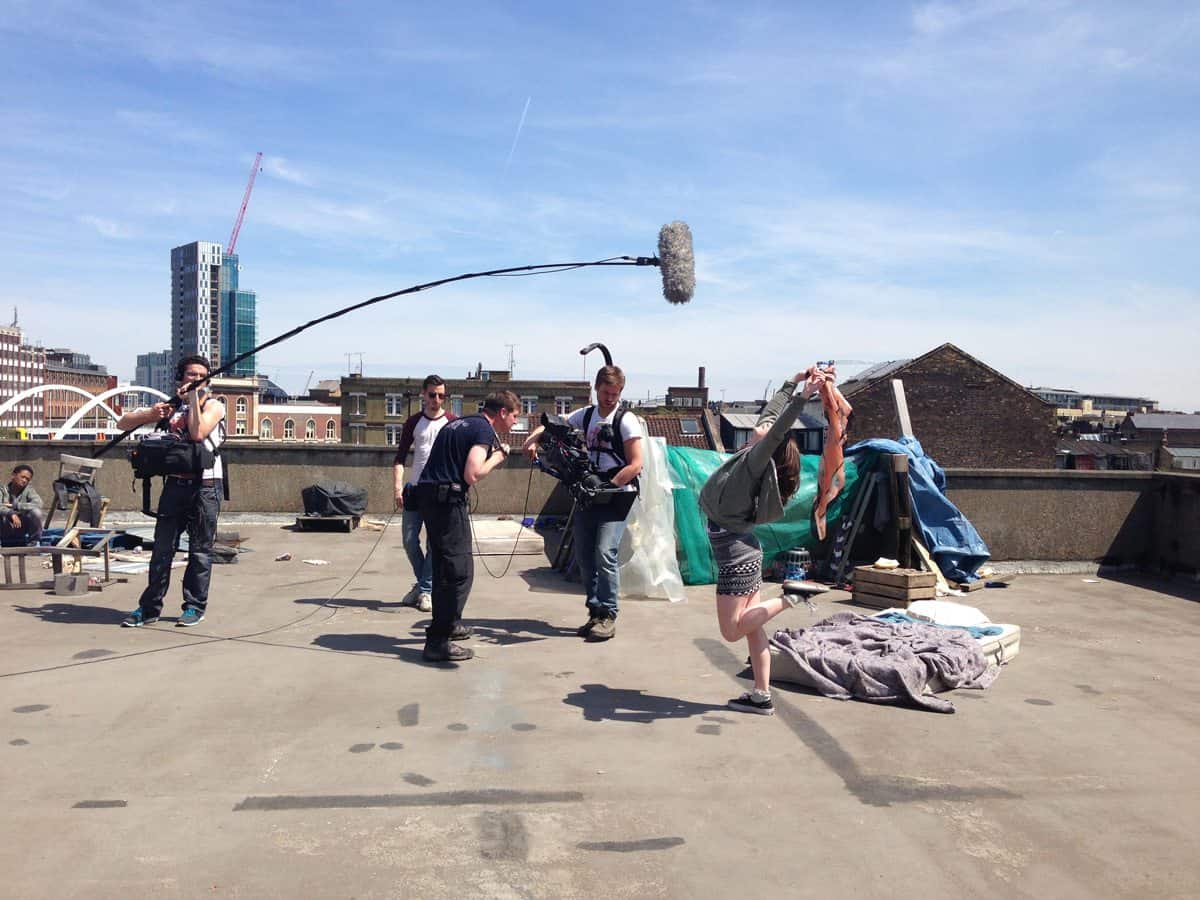 When did you discover you wanted to be a cinematographer?
I was 25 when I realised that my life-long love of film and natural affinity for technology and photography could potentially be combined into this magical dream job.
Where did you train?
I actually studied business at university and found myself in a work-placement marketing job for a media company. They needed corporate videos making, which led to me taking a week-long camera op and FCP editing course, and I made one video a week for them for a year. This led to me shooting my first short films, and from there I just kept going; reading every book on cinematography I could find and, most crucially, shooting all the time. There was a one-year period in which I shot around 50 short films, of hugely varying quality, and I learned so much.
What are you favourite films, and why?
Raiders Of The Lost Ark (1981, DP Douglas Slocombe BSC), Blade Runner (1982, DP Jordan Cronwnweth ASC), Butch Cassidy And The Sundance Kid (1969, Conrad Hall ASC) and Old Boy (2003, DP Chung-hoon Chung) are probably the films I've enjoyed the most over the years. They all have the common theme of being grand visual cinema and brilliantly executed.
What's the best advice you were ever given?
I read once that Conrad Hall gave a lecture at AFI and was asked what single piece of advice he'd give to aspiring cinematographers. His answer: "Get enough sleep." I couldn't agree more.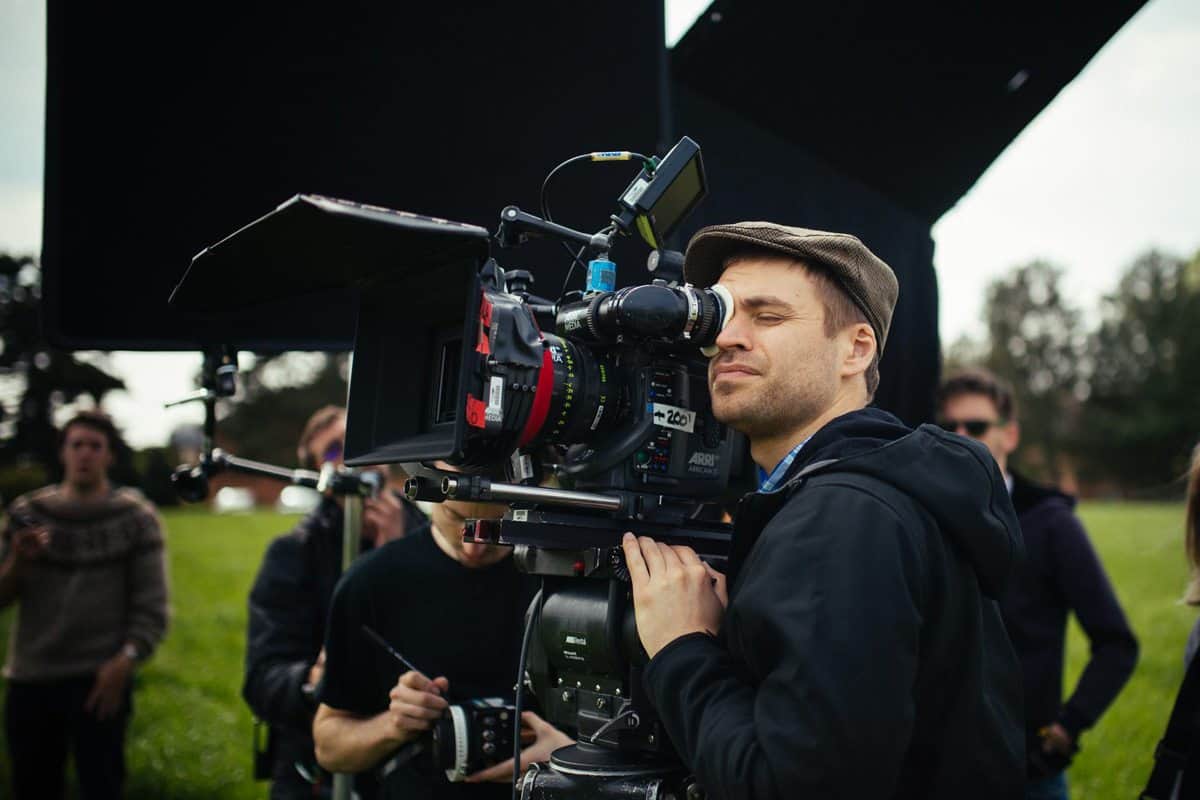 Who are your DP/industry heroes?
Conrad Hall, Roger Deakins, Seamus McGarvey and Emmanuel Lubezski for their ability to create beautiful, evocotave and innovative imagery, whilst managing to always serve the story and never overbear on, or distract from it.
Have you won any awards or received any nominations?
Greyhawk was nominated for Best Cinematography at the East End Film Festival last year. Confine was nominated at a festival in Iowa. But my biggest senses of achievment have come from films I've shot winning or being nominated for overall awards; like the Michael Powell award for Greyhawk at Edinburgh, or The Body being up for best short at Tribeca and winning at Sitges.
What's you proudest moment?
Probably having an article in both the ASC magazine and The Guardian newspaper last year. And now this!
What's the worst knock-back/rejection you ever had?
I was down to the final two to shoot a season of Misfits and had a good feeling. I so was gutted when the phonecall came. But in not getting the show I actually got my agent, Kate at Wizzo. So it was only a temporary and serendipitous disappointment.
What have been your best/worst moments on-set?
Best moment on-set was probably the first time I shot 35mm. It was as if everything before had been a rehearsal for that shoot. Worst moment would probably be on a short I did a couple of years ago, when the camera truck arrived to set with three hours to left of our 11-hour shooting day. Somehow we still made our day though!
What was the biggest challenge on your latest production?
Just yesterday I wrapped a 35mm project which involved shooting some scenes in front of an audience of 300, live on stage at the Royal Court Theatre. We had a one-hour window to get an awful lot of coverage, so we all had to be incredibly quick.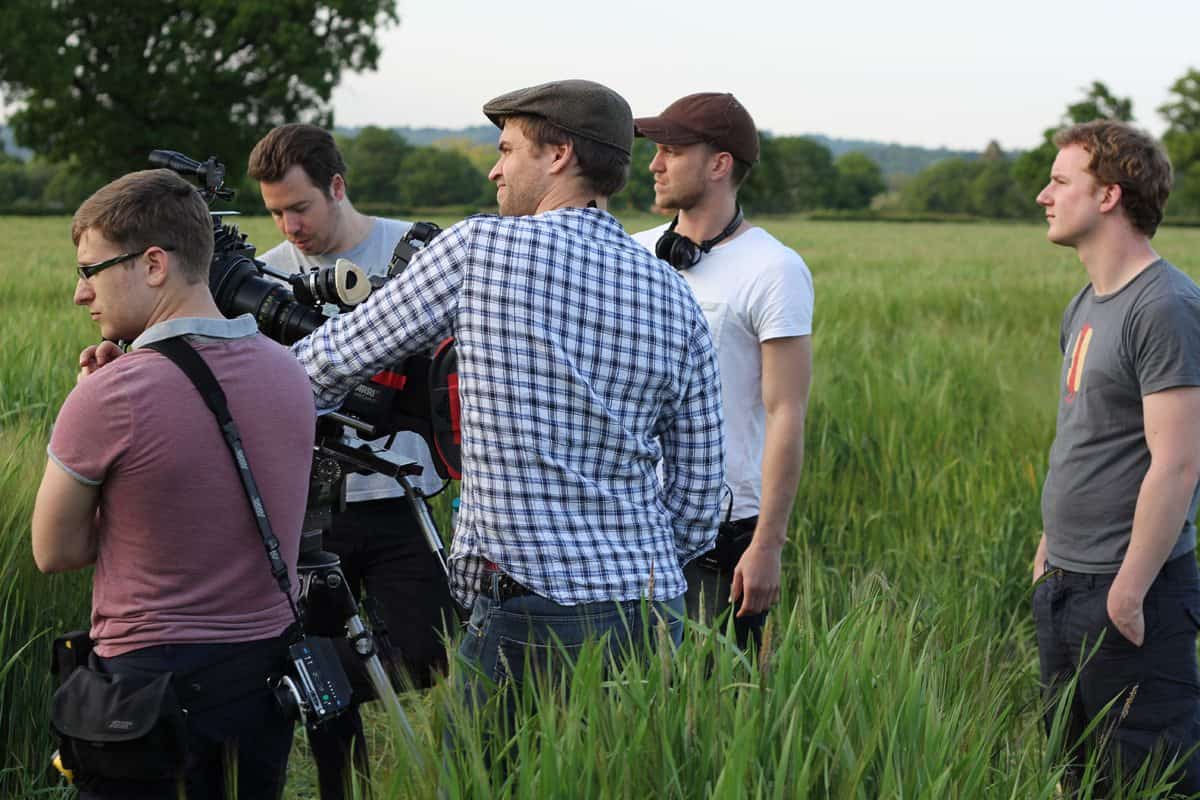 "[best moment
on set] 
The first time
I shot 35mm."
- Eben Bolter 
Tell us your most hilarious faux pas?
I spent half a snowy day on-set trying to understand why my North Face jacket was suddently two sizes too small for me, before realising it was my wife's.
Away from work, what are your greatest passions?
My wife.
What one piece of kit could you not live without?
It's not technically kit. I like at least seven hours of sleep the night before a shoot. It's what makes the biggest difference for me on set.
What's the weirdest place you've ever shot in?
We shot in a former goldmining ghost town in the Nevada desert for eight days on Bruno And Earlne Go To Vegas, which was weird/amazing enough. But add into the mix that it was close to Area 52, with experimental drones flying overhead, and it was really something else.
What's the hardest shot/thing you've had to light/frame?
In Greyhawk we wanted to tell the story of a blind man in as empathetic a way as we possibly could. We realised in prep that a blind man, home alone at night, would have no reason or need to turn any lights on, so my crew and I really had to get creative with not just light motivation, but pulling off the effects practically with what we had, as it was a micro budget film.
Tell us your hidden talent/party trick?
I lived in Japan for a few years, so I can speak conversational Japanese.
In the entire history of filmmaking, which film would you love to have shot?
Blade Runner.
"[worst thing about being a DP] You can never book a holiday"
- Eben Bolter
What are your current top albums?
I'm not so into modern music, so Hendrix, Zeppelin, Floyd and The Beatles are most regularly on my speakers.
Can you tell us your greatest extravagance?
Probably the wedding I just had. Or my TV, a Philips 2.35:1 ratio 56-inch beautiful monster.
What's the best thing about being a DP?
Many things, but it's probably getting to work side by side with so many incredibly creative people.
What's the worst thing about being a DP?
You can never book a holiday.
Give us three adjectives that best describe you and your approach to cinematography?
Calm. Pragmatic. Motivated.
If you weren't a DP, what job would you be doing now?
Probably film distribution or exhibition. I hope, when it comes to my retirement, that there's still the demand for me to own a little arthouse cinema.