Most Illuminating
Spotlight / Cirro Lite
Most Illuminating
Spotlight / Cirro Lite
BY: Adrian Pennington
By some estimates, 90% of all film and TV shows shot in the UK use kit sourced from Cirro Lite, writes Adrian Pennington.
The company was launched by David Morphy and John Coppen to distribute Kino Flo lighting equipment beyond the borders of Hollywood, where Kino Flo was already an established presence on the sets of US shows, and it looked to Cirro Lite to expand internationally.
At the same time, Morphy took on LA-based Lightning Strikes, another iconic piece of kit used to create a multitude of explosive effects – some early examples include the machine gun in Schindler's List and the train crash in the channel tunnel at the climax of Mission: Impossible. Some of the early customised controllers are still on show at Cirro Lite.
Since inception in 1992, equipment it has supplied for sale or rental has been used on iconic movies from In the Name Of The Father and Saving Private Ryan, the Harry Potter and James Bond franchises, up to the last London-set series of 24 and, currently shooting, Disney's Beauty And The Beast, for which the company says it is supplying an astounding one million watts of Soft Sun units to light the stages at Shepperton.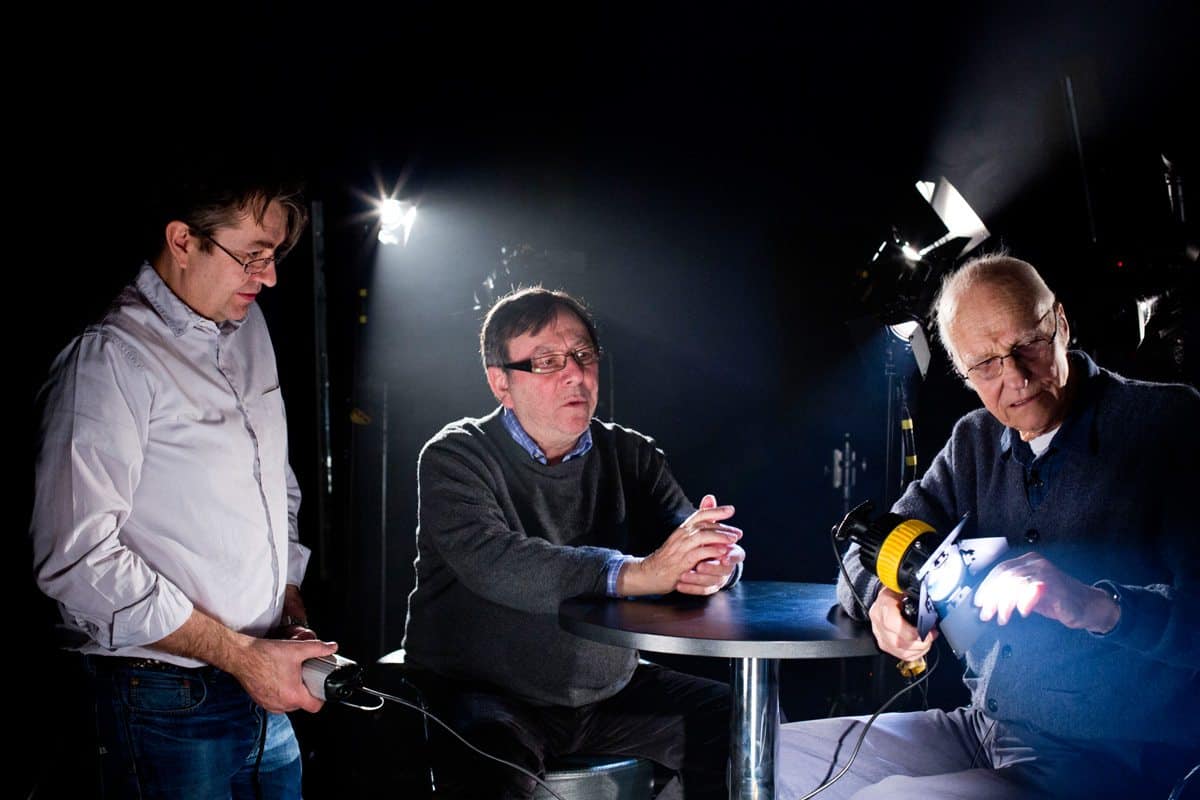 Cirro Lite is proud to have more Lightning Strikes' equipment in stock than anywhere in the world, outside of the manufacturer's home. This includes the new SoftSun units which features a monstrous 100,000KW continuous flicker-free fixture.
For Kino Flo, Cirro Lite acts as a western Europe distributor (most rental houses having a dedicated Kino Flo department) and the company predominantly sells product into the established film lighting rental companies.
"Kino Flo changed way the cinematographers choose to film by allowing them to get out of the studio on location," says Morphy. "The product's soft, cool ability to work efficiently on location allowed DPs to light creatively in a way that they were not able to do before."
"We also distribute Dedolight, which is one of the finest precision optics systems ever made," explains Morphy. "Its instruments give more control and accuracy than any other hard light fixture and are a justified favourite among a great many cinematographers."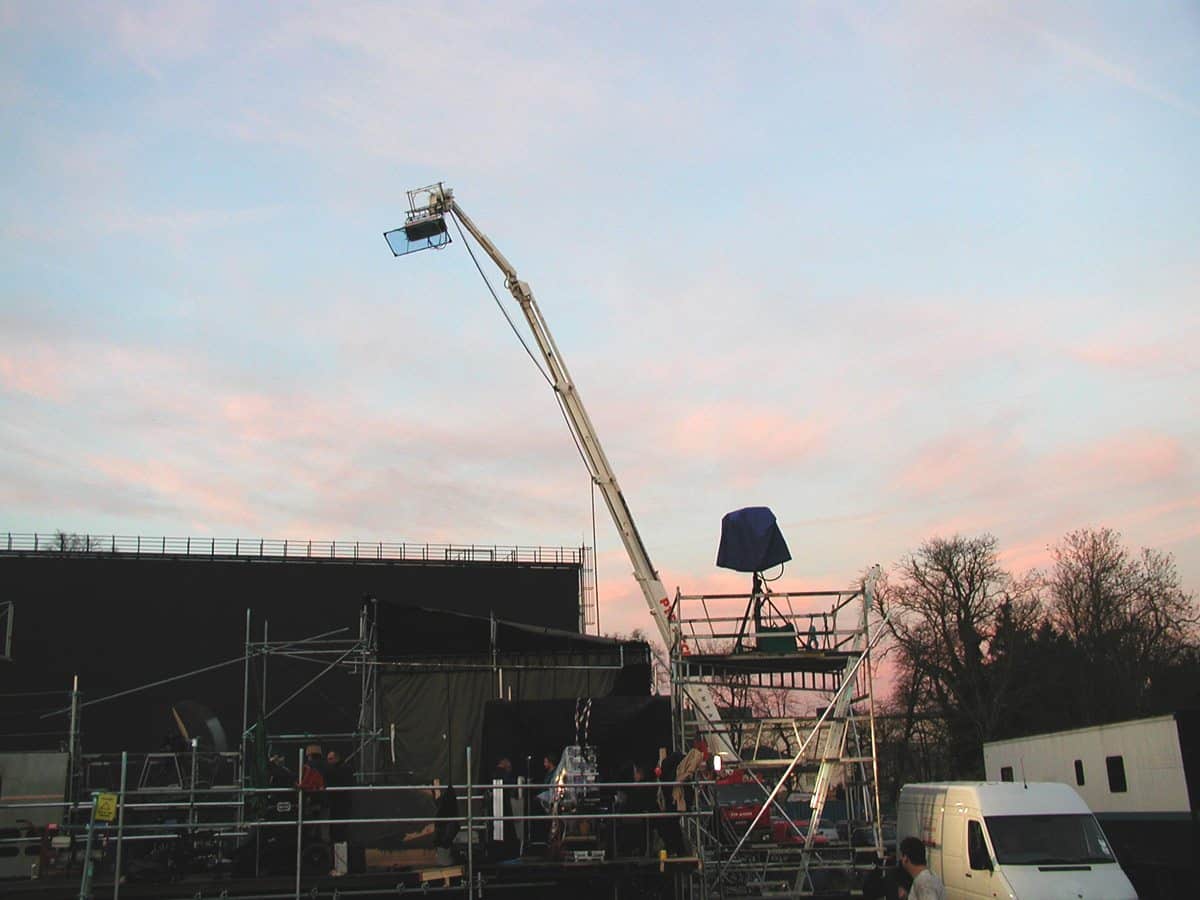 Cirro Lite's inventory of award-winning lighting and accessories further includes Matthews Studio Equipment – the original 'Hollywood' grip company known for its lighting support kit. "Their current offering is world class and shows the pedigree of such an established industry innovator," says Morphy.
All of the products from Cirro Lite are uniquely the creation and invention of filmmakers and technicians from the studio floor, and this is reflected in both the design and quality of all the product lines on offer. Cirro Mist, the only product manufactured in-house, is tuned specifically to produce a fine, safe, visually-light mist for the camera and studio environment.
When it comes to the revolution sweeping film and TV lighting, Cirro Lite is not slow to offer solid state fixtures, but has also adopted a cautious approach.
"There have been well-documented colour problems with the technology in the way the camera reacts to the light and we're very conscious about colour quality," Morphy says. "Our LED offer, based on Kino Flo Celebs and Dedolight's DLEDs, has been very high quality. LED is an important innovation for those who want to take advantage of its unique properties. Our priority is to give users the confidence that they are not going to end up in trouble on site. If something looks great to the eye, but results in technical issues on set, we have not done our job."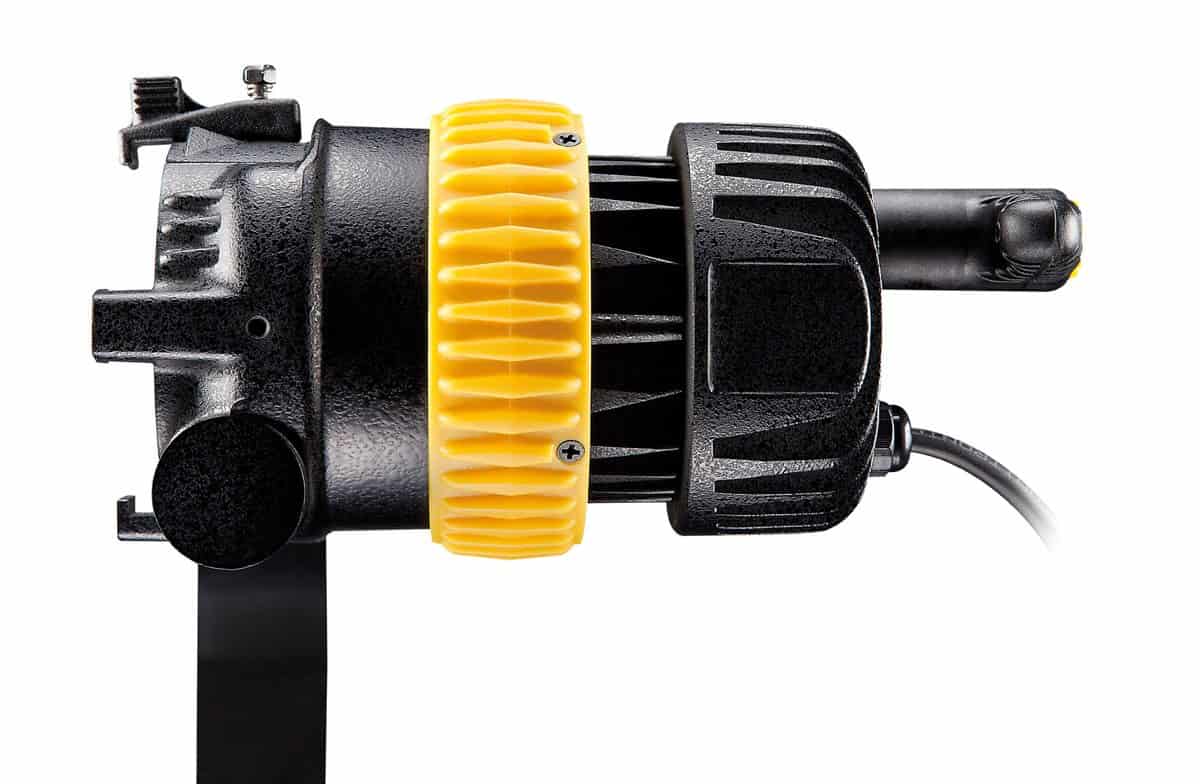 "The new Kino Flo range will enable cinematographers to adjust the light hue to the camera. It is set to be an extremely useful piece of kit."
- David Morphy
The Dedo LED range (Ledzilla, DLED 2.0 up to 12.0) and the Celebs, are beginning to offer an alternative to traditional sources on shoots in part because of the advantages of colour tuning, stable dimming and battery operation. Wolf Hall is an example of Kino Flo Celeb 400s recently being used on a high quality drama.
"Light distribution is perfectly even, with a full range of very fine dimming, plus very stable colour performance," he says. "You can now have small, portable daylight LED fixtures with dimming control, where you previously used a lot of gel or had to go HMI, which is a great time-saver on set."
Cirro Lite is preparing to launch the new Kino Flo range of LEDs which are able to modify light to suit digital cameras. "In the old days you had one or two film stocks, Fuji and Kodak with colour space really targeted at just the Kodak. Now, with over 30 digital cinema cameras on the market from different manufacturers, and each with different chipsets and different digital film stock, one light cannot address every single camera. The new Kino Flo range will enable cinematographers to adjust the light hue to the camera. It is set to be an extremely useful piece of kit. I'd say it will be a game changer."
Handily based out of Acton, north west London, Cirro Lite has expanded its original HQ with a second showroom on a mezzanine. "Camera-operators, cinematographers and gaffers come here in pre-production and production to look at what's new or to solve a particular problem or achieve a certain effect. Very much part of what we do is to offer both product knowledge coupled with industry knowledge to DPs and gaffers helping them to make educated choices.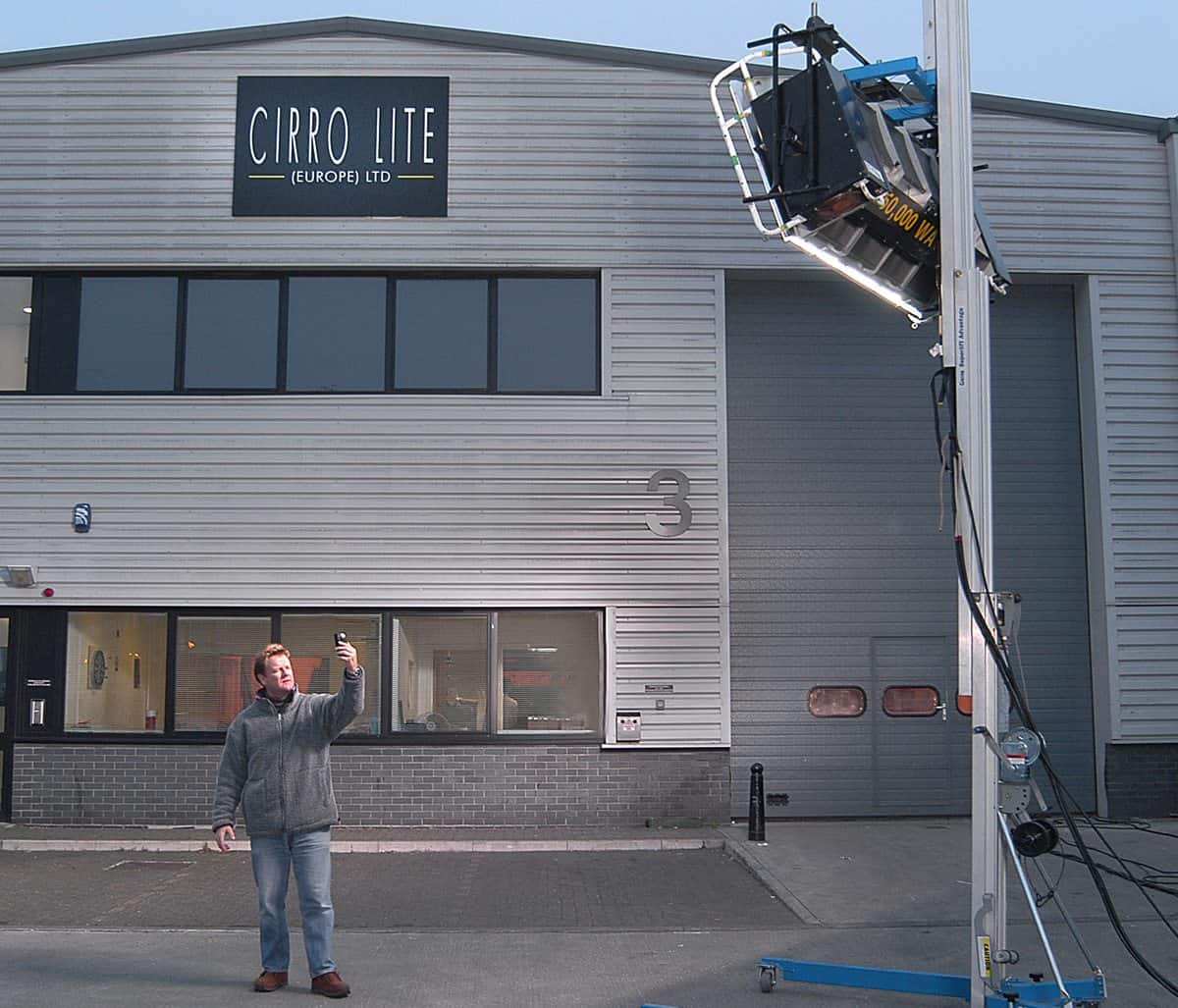 "We encourage professionals – who want to come in and handle, test and learn about the latest technology – to book an appointment," says Morphy, who was originally involved in lighting live shows for The Rolling Stones, as well as film and television lighting, before setting up Cirro Lite. "If anybody wants to pop in for an hour it is always great to see them. We invite feedback on all new equipment that comes to market and welcome anyone who wants to become part of that family. It is only through feedback from the industry that we can advance product and a European point-of-view is especially important because the way we shoot and work on location is different to the US market."
For example, crew can work from an articulated truck in the US but you'd be lucky to get one down a side street here.
"There are logistical issues to packaging kit which need careful consideration," says Morphy. "Even shooting in houses is different due to the age (generally smaller spaces) of British property which impacts the style of shooting. We take this very seriously and we feed it back to the developer."
Morphy regularly passes on input gained from talking with local gaffers and DPs to the lighting developer. "We do have a say in the design of the latest product. It's a very inclusive process."
In addition to lighting products Cirro Lite also offers a lighting design service, including web studio design and audio visual lighting design.