Guiding light
Spotlight/ DoPchoice
Guiding light
Spotlight/ DoPchoice
BY: Birgit Heidsiek
Munich-based DoPchoice has set a new standard for innovative softboxes and grids, now not just in Europe but also around the world. Tested and developed in conjunction with DPs and gaffers, the company's Butterfly Grids, Snapbags and Snapgrids are multi-functional systems for almost every kind of LED lighting fixture. And the Snapbag softbox and Rabbit-Ears family keeps growing.
Besides the new Rabbit-Ears Rectangular, Rabbit-Ears Mini and the Rabbit-Ears Space attachment systems, there will be more softbox choices coming soon as Stefan Karle, managing director and founder of DoPchoice, explains.
"Our approach is to develop new products for filmmakers that will make it easier for them to work on set", says Karle, a filmmaker himself, who started his career as a cinematographer at Munich Film School. "It is a huge advantage that I have a practical background in film because, I know what is being used and in which way on-set. We are speaking the same language." As a DP, Karle worked frequently with soft lighting. "It required setting-up many flags or grids. It is always a big deal to mount them and huge units used to sag. In 90 percent of situations, the light is coming from above and is shining in the wrong direction."
Since fabric products usually don't last long when they are folded, the young pioneer was looking for a smarter solution. By experimenting with on-set tools for lighting, he developed the Butterfly Grids that are made to last with a specially-developed robust fabric. Manufacturing techniques keep each individual cell in the grid stable throughout a long life. Thanks to specially developed brackets, the Butterfly Grids are incredibly simple and quick to install. Each corner of the Butterfly Grid has a white fastener, making it easier to find regardless of the lighting conditions. Moreover, the grids can be installed at any angle, and the extremely lightweight material means less weight to hang. Funded by the Exist Programme of the Federal Ministry of Economics, the young entrepreneur put his first product on the market in 2009.
DoPchoice has since become a market leader in Europe when it comes to grids. Its portfolio now includes the Snapgrids, which can simply be mounted to a frostframe. The self-unfolding, self-tightening, light controlling grids stay taut, so that the light goes exactly where it should. The compact construction can be packed in about ten seconds.
"Usually fabric products are not appreciated on-set. They get dirty. They need to be folded in special ways," Karle points out. "When it rains, the fabrics have to be dried, or they begin to grow mold. Our products are designed for the set. It starts with our storage bags. Some are made from truck tarp material, whilst others are made from extremely robust nylon. Both of them are water-repellent, and can even take the occasional mud bath, and still keep the contents clean and dry. Some rental houses have had to re-order the bags because the gaffers wanted to keep them for themselves."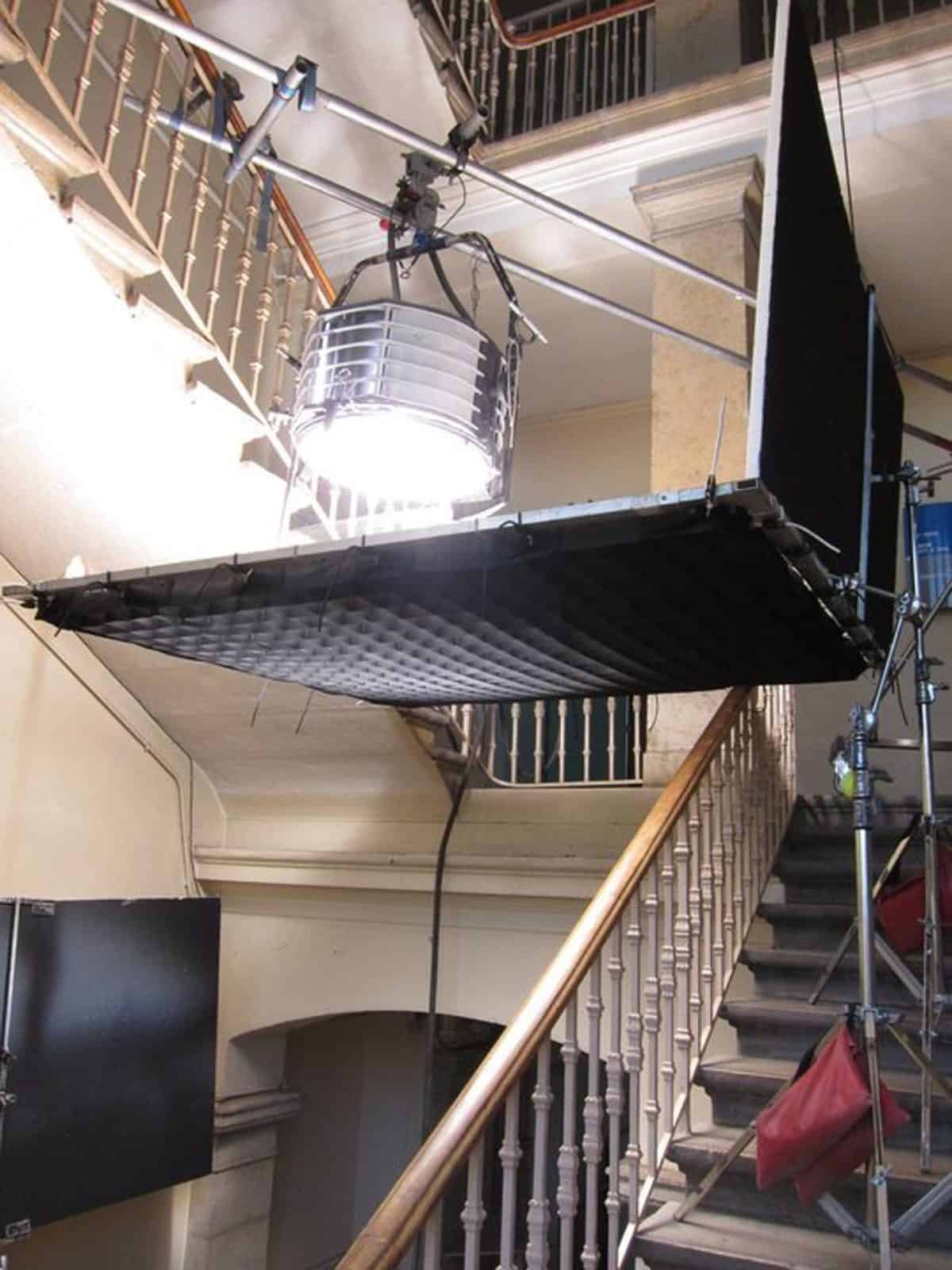 For this innovation, DoPchoice received the 2010 Cinec Award. "We always have our prototypes tested by gaffers and DPs during the production of commercials and feature films," reports Karle. "This is an essential part of the development process, because during the test users discover bugs and sometimes require add-ons. You can't have any better advertising than rental houses that are offering your best systems."
Due to the growing demand by LED light manufactures for softboxes, the creative inventor developed Snapbags that fit popular LED brands. Available in Rectangular, Octagonal and Flyball forms, a Snapbag folds flat and instantly deploys.
"No speed rings are necessary, which means less can go wrong," emphasises Karle. "The innovative mounting systems make the gaffer's job simpler. Our new Rabbit-Ears are so versatile, a single unit can quickly and securely mount various LED light brands onto a Snapbag."
It is also a significant benefit to rental houses that they no longer need to offer a separate softbox and speed ring for each individual panel light.
"Our products save money on the set in many ways," he says. "They can be set-up and taken down extremely quickly and are very compact compared to older systems. Roughly, half the time will be saved during set-up and half the time will be saved during take-down. This gives cinematographers and actors more time and more room to work effectively. Lights can be placed further away from the scene because fewer flags and cutters are needed, again allowing for freer camera movement and more acting space. This economical use of time and space, when combined with the need for less equipment, translates into real savings for any production. The compact lightweight form factor even cuts transport costs. The gaffers and DPs who work with this system once, put it on their list next time."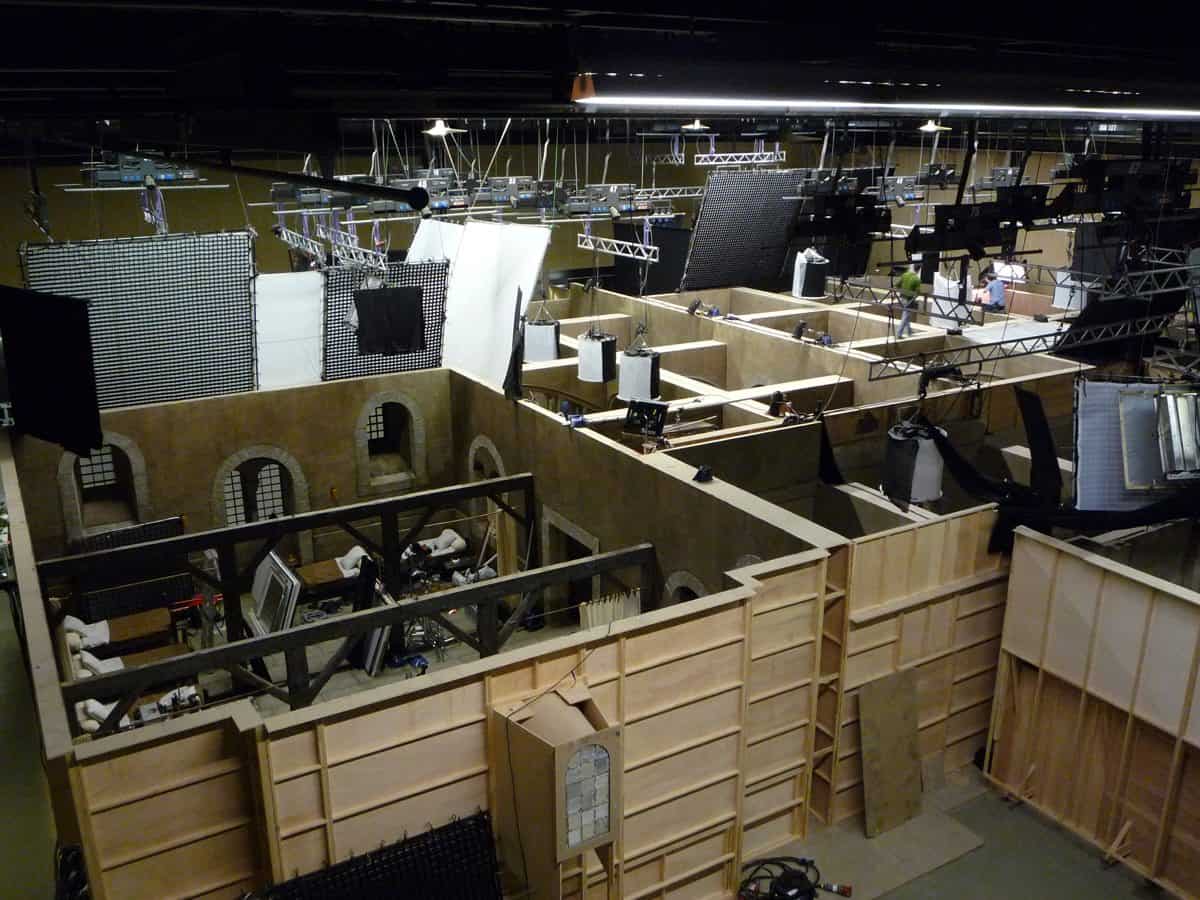 With the new Rabbit-Ears mount, DoPchoice offers a multifunctional system for almost every type of LED lighting fixture: the Rabbit-Ears Rectangular for 2x1 panels, Rabbit-Ears Mini for 1x1 panels and the Rabbit-Ears Space for space lights with ultra-reflective fabrics that intensify the softlight. There is no hotspot but more intensity.
For its Rabbit-Ears systems, DoPchoice has standardised the diameter of the rear pole attachments. "Our Rabbit-Ears are compatible with our growing Snapbag family," stresses Karle, who says the company will offer more softbox choices soon. "We are flexible and are trying to develop new products that enhance the filmmaker's abilities to guide the light."
Along with success in Europe, there is also a growing demand for DoPchoice's products in the US. "Our systems are giving gaffers and DPs more creative freedom because the handling is much more efficient," says Karle. "One of the great advantages is that there are no 'tummy' effects when the lightbank is in a horizontal position. The built-in Snapframe allows a fast set-up without the hassles of sagging."
Independence Day: Resurgence and Rogue One: A Star Wars Story are among the growing number of movie productions that have used the grids from DoPchoice.