Cause for celebration

Letter from America / Richard Crudo ASC
Cause for celebration

Letter from America / Richard Crudo ASC
Discover the 2015 Camerimage Festival of Cinematography, through the first-time experiences of Richard Crudo ASC, president of the ASC.
If you're not aware of the Camerimage International Film Festival, you ought to be. And if you haven't yet found a reason to attend, I'm putting you on warning: you must find a way to do so. Believe me, this is no Hollywood-hype show, nor is it the chilly preserve of Eastern European cinephiles eager to one-up each other with sooty prints of obscure art films. No, my friends, this is the bash you've all been waiting for.
By focusing its celebration purely on the art and craft of cinematography, Camerimage exists as the world's best venue through which those who paint with light are given their proper due. The fact that we are generally kept below the radar (not to mention below the line) across the industry is of no consequence during this week-long rave up. Get this, producers, directors and studio executives, the cinematographer is the star here in every sense of the word! I must admit, that proved to be somewhat of a discomfiting feeling right off the plane in Bydgoszcz, Poland, but any and all misgivings dissipated quickly in the warmth and camaraderie provided by the thousands of attending colleagues, manufacturers, students and cinematography fans.
This past November marked the festival's 23rd consecutive gathering; it also presented my first opportunity to travel there in person. Having been stymied by work commitments at that time of the year for as far back as I can remember, I now kick myself for having missed so much of Camerimage's already mythic-legendary history. Everything relevant to the attendees' enjoyment was located within close walking distance of their accommodations and that led to some very long days and nights, indeed. Which is not to say that every minute was not thoroughly enjoyable! A tremendous excitement filled the air as I approached the festival's nerve center at the Opera Nova; once inside I immediately understood why. This event was mounted by people with a unique appreciation for what we do and they were not shy in letting us know it. As the first and most prestigious offering of its kind, Camerimage deserves great praise and encouragement from everyone associated with motion pictures.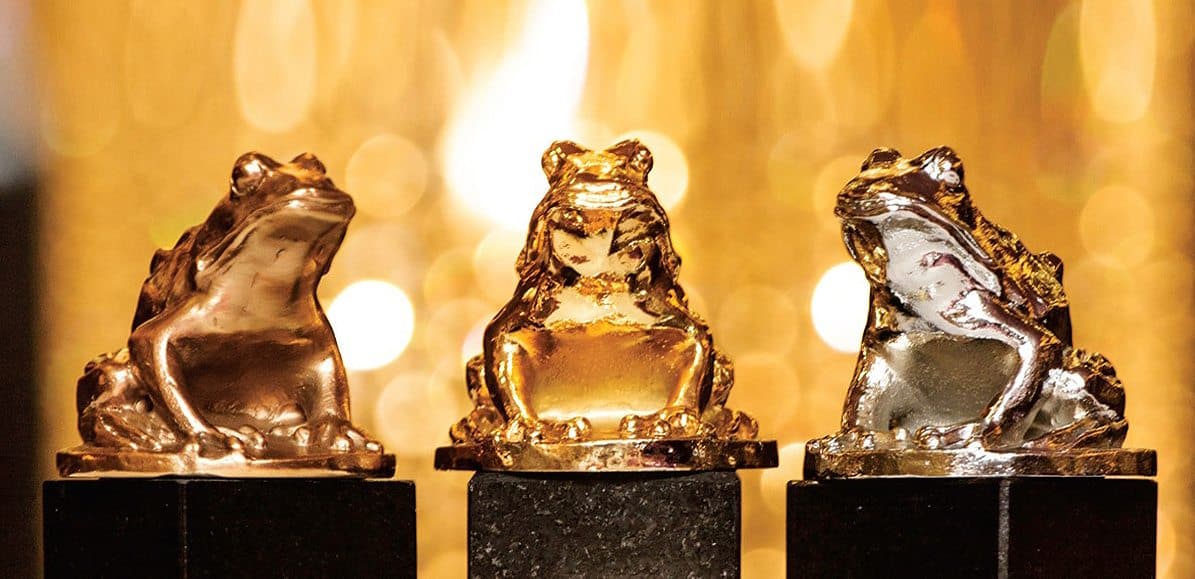 The idea for Camerimage originated in 1992 with festival director (and ASC Honorary Member) Marek Zydowicz. His reasoning was that cinematographers needed a forum through which to highlight their contributions to world cinema – and those contributions alone. He has done a sensational job. The explosive growth in attendance and recognition over the years – 2015 saw more than 500 cinematographers and some 5,000 others in attendance – is proof enough of his great achievement. Along with his top lieutenants Kazik Suwala and Marek Zebrowski, Zydowicz warrants high praise for a job well done. Their effort is akin to pulling off a moon launch while performing open heart surgery... only what they've done is harder.
In addition to the requisite whirl of seminars, panels, roundtable discussions and masterclasses that are taught by some of the profession's most elite practitioners, there were an endless number of screenings chosen to showcase the best of the best. Using an unconventional yet wholly correct approach, distinguished panels of cinematographers judged the films in competition purely upon their visual merits. According to Zydowicz, by structuring Camerimage in this fashion, he hoped to not only introduce new talents to the world but to also refine and expand the scope of our art by dissecting it in fresh, ever more passionate ways. After seeing just a portion of the work, it's clear that he has exceeded his initial expectations.
Camerimage hands out a huge variety of honours to students, educators, actors, directors and other industry figures who have demonstrated an appreciation for cinematography. The 2015 feature film award – the coveted Golden Frog – went to Ed Lachman ASC for his outstanding work on the feature film Carol, which he shot on Super 16mm. The festival also draws attention to the collaborative nature of our work by bestowing the unique Duo Award. This honour is reserved for cinematographer-director teams that, as termed by the organisers, have shown a "special sensitivity" to the image. Past winners have included some of the greatest combos in history. This year, it went to director Majid Majidi and the legendary Vittorio Storaro AIC ASC. For a complete listing of winners and honorees, I refer you to the official festival website: www.camerimage.pl. You will be astonished!
But I would be remiss if I didn't single out the granddaddy of them all: the Lifetime Achievement Award. There's not much I can add that will make it seem a bigger deal than it already is. Just consider, if you will, a partial list of previous awardees: Sven Nykvist ASC; Vittorio Storaro AIC ASC; Vilmos Zsigmond ASC; Laszlo Kovacs ASC; Owen Roizman ASC; Freddie Francis BSC; William A. Fraker ASC; Witold Sobocinski PSC; Haskell Wexler ASC; Conrad Hall ASC; and Caleb Deschanel ASC. This year, Chris Menges BSC ASC took the prize. Chris is one of the all-time greats and I can tell you, he deserves that much and more.
And did I mention the nightly string of parties that redefine the meaning of fun? If you're a cinematographer, you haven't lived until you've been absorbed into the generous bosom of so many people who truly love you and what you do. I'm not exaggerating when I compare the feeling to something one of The Beatles might've experienced circa 1964.
Like I said, If you ever have an opportunity to attend, I cannot urge you strongly enough to do so. Poland is a beautiful country and is home to some of the warmest, most welcoming people on earth. No one else in the industry celebrates cinematographers in as significant a way. Thanks to Marek and his crew for providing a thriving platform for just such celebration. We all should salute them for it!
Richard Crudo ASC
President
American Society of Cinematographers