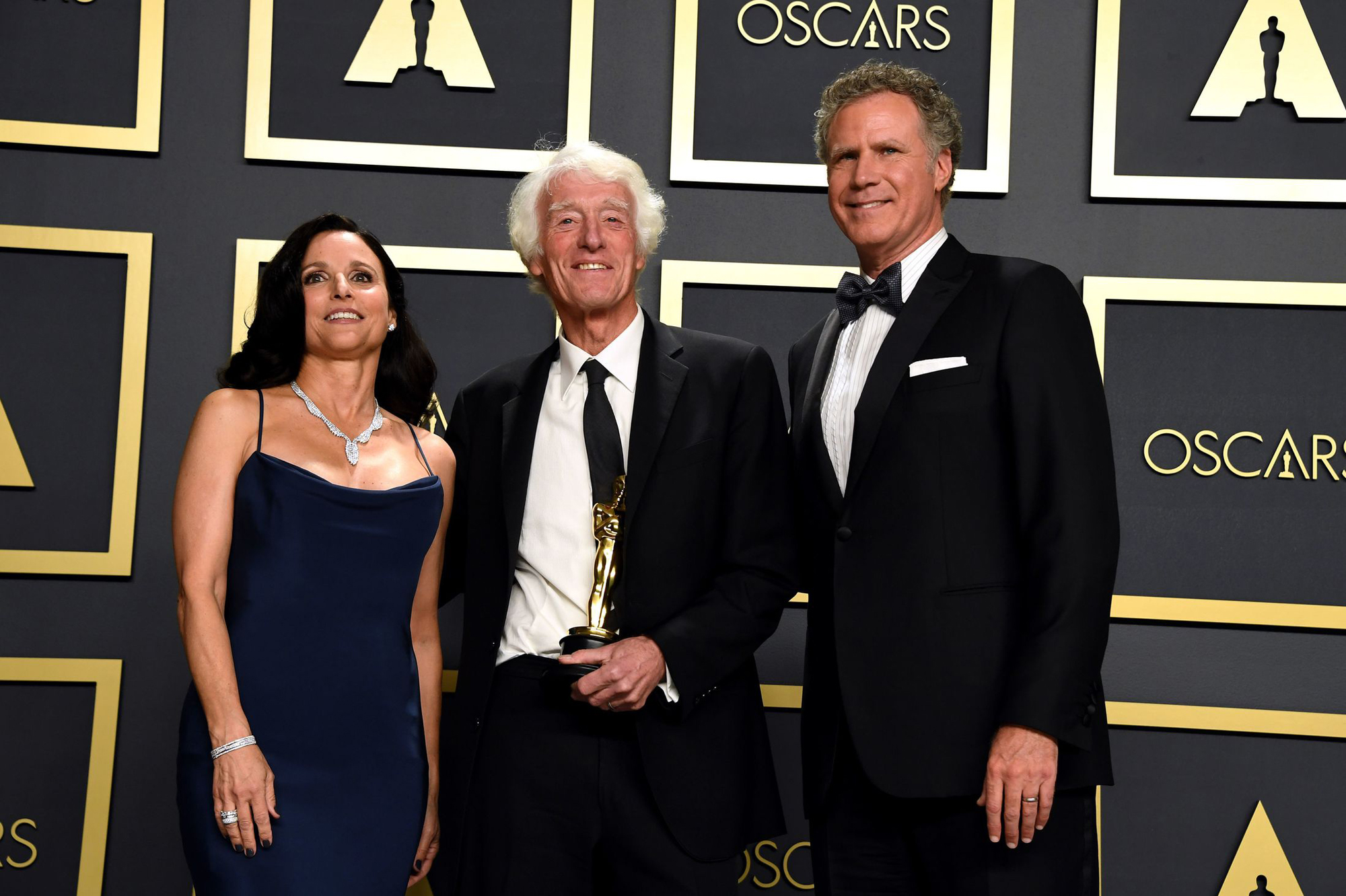 1917 was a three-time Oscar winner at the 92nd Academy Awards on Sunday 9th February, including the trophy for 'Best Cinematography' to Roger Deakins CBE BSC ASC.
The World War One feature, filmed to appear as a one continuous shot, held off competition from The Irishman (DP Rodrigo Prieto), Joker (DP Lawrence Sher), One Upon A Time In Hollywood (DP Robert Richardson) and The Lighthouse (DP Jarin Blaschke) to give Deakins his second Oscar in three years following his maiden triumph for visuals on Blade Runner 2049.
The Oscar completes a triple-triumph for the British DP in recent weeks, whose work on 1917 also took the top prize at the ASC Awards and the BAFTA Film Awards.
You can read about Deakins' work on 1917 in our January 2020 edition cover feature, plus much more great cinematography content past and present, by purchasing a Digital Subscription today from just £30 per year.
Watch Roger picking up his 'Cinematography' Oscar below: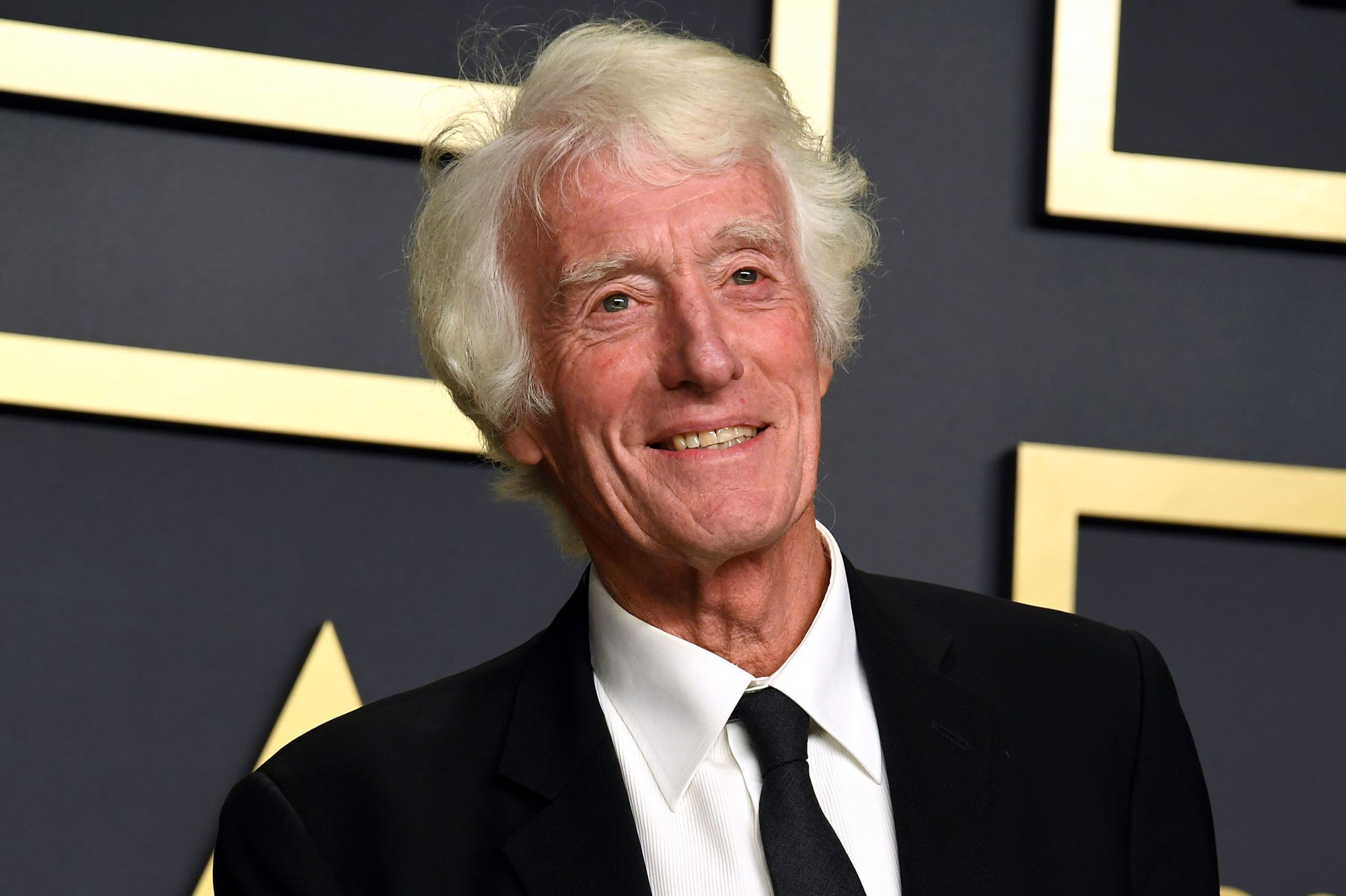 1917 was also a winner in two other techincal categories, but it was South Korean movie Parasite – the 2019 Cannes Festival Palme D'Or winner – which took home the most awards on the night (4) including 'Best Picture' where it became the first non-English language winner.
Full List of Winners at the 92nd Academy Awards
Best picture: Parasite
Best actress: Renee Zellweger – Judy
Best actor: Joaquin Phoenix – Joker
Best supporting actress: Laura Dern – Marriage Story
Best supporting actor: Brad Pitt – One Upon A Time In Hollywood
Best director: Bong Joon Ho – Parasite
Best original screenplay: Parasite – Bong Joon Ho and Han Jin Won
Best adapted screenplay: JoJo Rabbit – Taika Waititi
Best animated feature: Toy Story 4
Best foreign language film: Parasite – South Korea
Best documentary feature: American Factory
Best original song: (I'm Gonna) Love Me Again (Rocketman) – Music by Elton John / Lyric by Bernie Taupin
Best original score: Joker – Hildur Guðnadóttir
Best production design: Once Upon A Time In Hollywood – Barbara Ling and Nancy Haigh
Best costume design: Little Women – Jacqueline Durran
Best cinematography: 1917 – Roger Deakins
Best visual effects: 1917 – Guillaume Rocheron, Greg Butler and Dominic Tuohy
Best make-up and hairstyling: Bombshell – Kazu Hiro, Anne Morgan and Vivian Baker
Best sound editing: Ford vs Ferrari – Donald Sylvester
Best sound mixing: 1917 – Mark Taylor and Stuart Wilson
Best film editing: Ford vs Ferrari – Michael McCusker and Andrew Buckland
Best animated short: Hair Love
Best documentary short: Learning to Skateboard In A Warzone (If You're A Girl)
Best live action short: The Neighbors' Window

6 in a Row? Could there be another Cinematography Oscar winner in British Cinematographer in 2020?
Each of the last five winners for the 'Best Cinematography' Oscar at the Academy Awards have featured in British Cinematographer magazine, including 1917, The Revenant (DP Emmanuel 'Chivo' Lubezki AMC ASC), La La Land (DP Linus Sandgren FSF ASC), Blade Runner 2049 (DP Roger Deakins CBE BSC ASC) and Roma (DP Alfonso Cuaron). Next year's Oscar winner might well feature in an issue of Europe's No. 1 Cinematography magazine this coming year.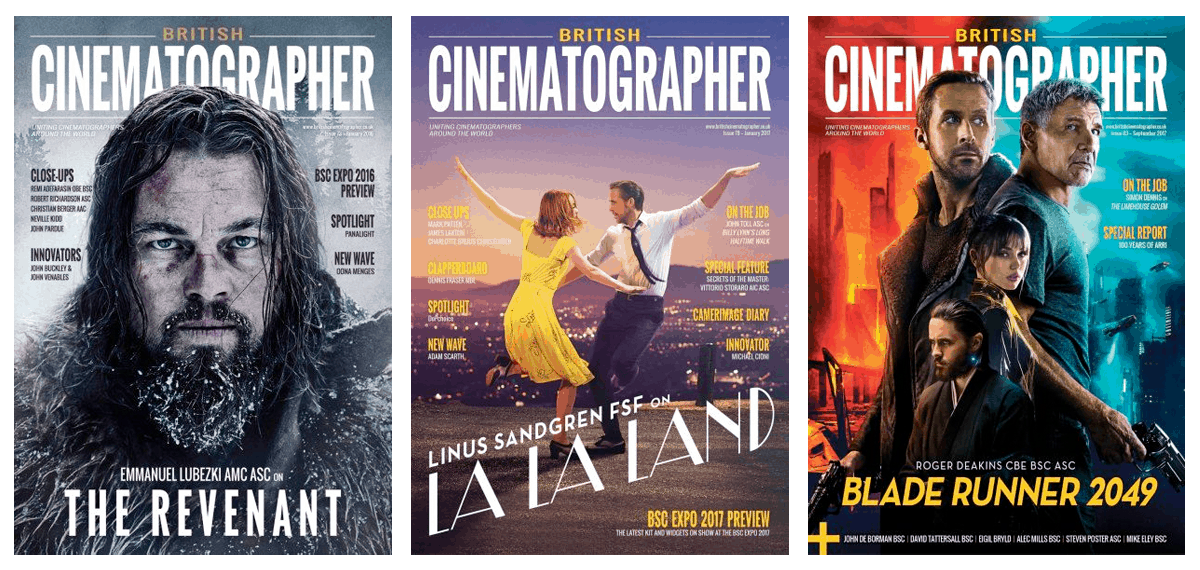 Make sure you don't miss out if it does, by purchasing one of our annual subscriptions from £30 today to experience unrivaled insight into the best cinematography and production in the industry, including Oscar winners! Click on the link or the banner below to purchase today!