FACT FILE
Role: Gaffer
Age: 36
Born: Gravesend, Kent
Education: Lighting Design at Wimbledon College of Art, C&G Electrical training
Hobbies: Mountain biking, woodwork and, above all else, travelling
Lives: Caversham, Reading
SELECTED FILMOGRAPHY (as gaffer unless otherwise stated):
This Country (TV Series) (2017-2020)
Home (TV Series) (2019)
Caterham (TVC) (2018)
War Machine (electrician) (2017)
Spies (TV Series) (best boy) (2017)
Facing Icons (TV series) (2017)
Kill Command (best boy) (2016)
Lotto: Please not them (TVC) (best boy) (2016)
Flowers (TV Series) (best boy) (2016)
Legend (gaffer: green screen unit) (2015)
Tierra Caliente (Documentary) (2015)
Woman in Gold (electrician) (2015)
Detectorists (2nd unit gaffer) (TV Series 1-2) (2014-2015)
Honda HRV (TVC) (best boy) (2015)
Word on the Street (TV Series) (2014)
Breaking the Bank (electrician) (2014)
Into the Woods (electrician) (2014)
Freeze-Frame (Short) (gaffer: Shanghai) (2014)
James McNeill Whistler and the Case for Beauty (2014)
Down Dog (2014)
Monsters: Dark Continent (gaffer: additional photography) (2014)
Almost Married (2014)
Inside No. 9 (TV Series) (electrician – 3 epsidoes) (2014)
Born of War (electrician) (2014)
The Body (Short) (2013)
Piercing Brightness (2013)
Ham & the Piper (2013)
The Great Persians (TV Series documentary) (2011)
A Wedding Most Strange (2011)
Break My Fall (2011)
How did you first get started in the industry?
I have always been fascinated by the world behind the camera. I'd read anything I could get my hands on to learn more. I didn't know anyone in the industry so I went to the Wimbledon College of Art where I worked on theatrical productions as a student lighting designer and technician. I also juggled jobs in a performing arts college as the in-house theatre technician and freelancing as local crew on concerts and shows. My theatre experience taught me how to be precise and purposeful but also gave me an understanding of lighting expression.
What was your career progression?
Live events exposed me to the camera side of operations which led to assisting with vision engineering and later live camera operating on broadcast TV. Through OB work I became friends with a lighting cameraman and former best boy, Andy Bell. Andy took me under his wing as his assistant and later I covered him on projects. I learnt a great deal about set etiquette, working with talent, operating on live productions and more importantly how to light for the screen.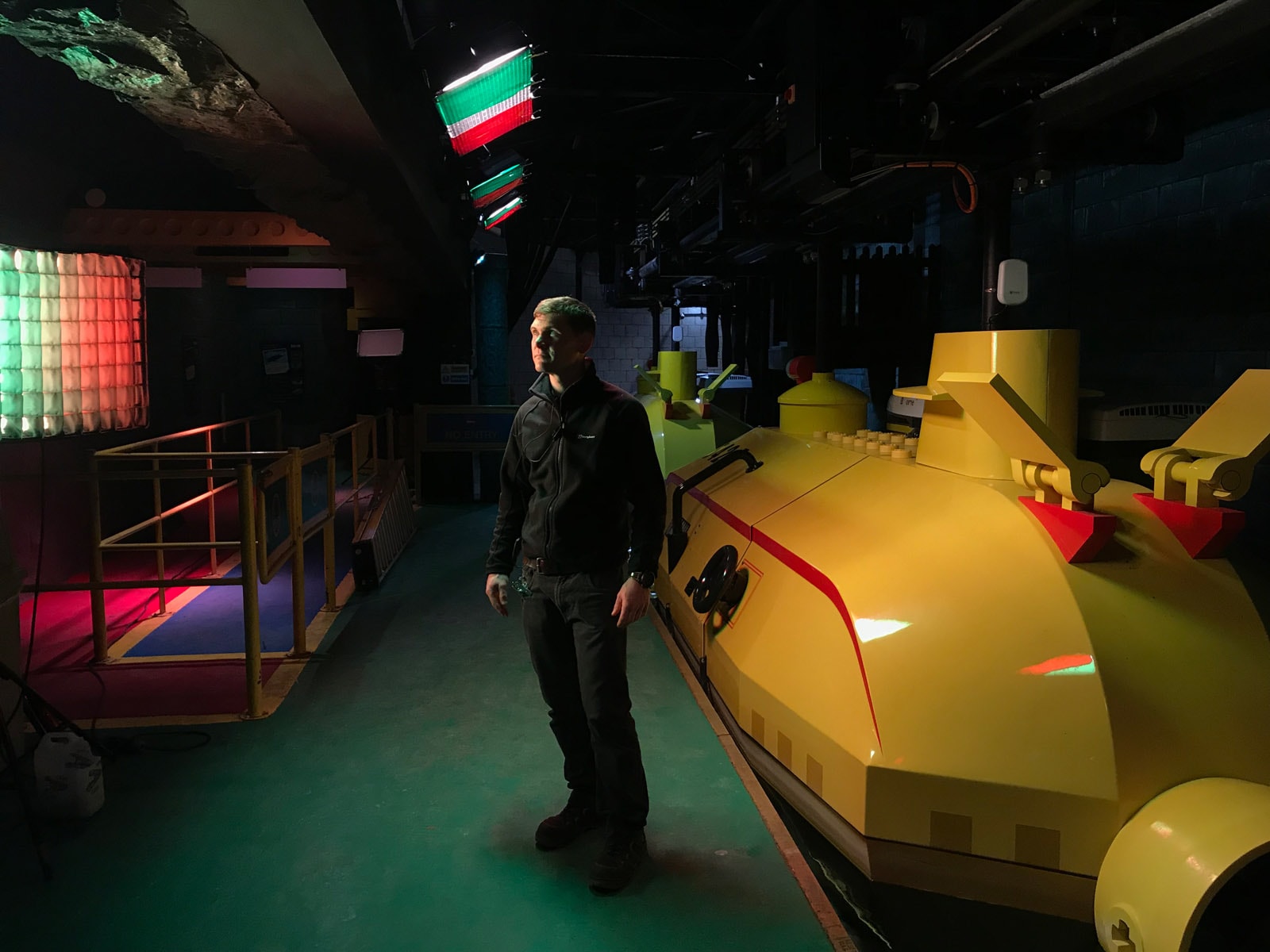 Did you always want to be a gaffer?
Initially I wanted to be a cinematographer. However, I quickly realised that to succeed as a DP I would need to learn the craft of lighting. So, I took much more notice of how a scene is broken down and the lighting elements. My appreciation for the department grew and I discovered my passion for lighting and the role of the gaffer. I love the innovative ideas and concepts you can develop when you have the ability and time to stretch your imagination.
How did you learn the trade?
Studying Lighting Design then Electrical Installation and reading books was a great start, but I truly learnt my craft from working with people like Mike Le Fevre (ALD), Jamie Cairney, Kate Reid (BSC) and Daniel Landin BSC. I am always learning and some of my best insights and solutions have come through team collaboration and taking a wider sense of perspective. This is why I hugely value diversity and inclusion.
Who or what are your biggest inspirations?
I continue to be inspired by new people joining our industry. They remind me why I fell in love with it and they make me want to share what I've learnt and support them so that they can access the opportunities I was given by people like Andy. I proactively engage trainees on as many jobs as possible. I'm conscious to give additional support to women and BAME new entrants as they are massively under-represented in our department.
It's important to me to seek ideas and inspiration from beyond set too such as paintings, photographs, travelling and observing natural light in different environments.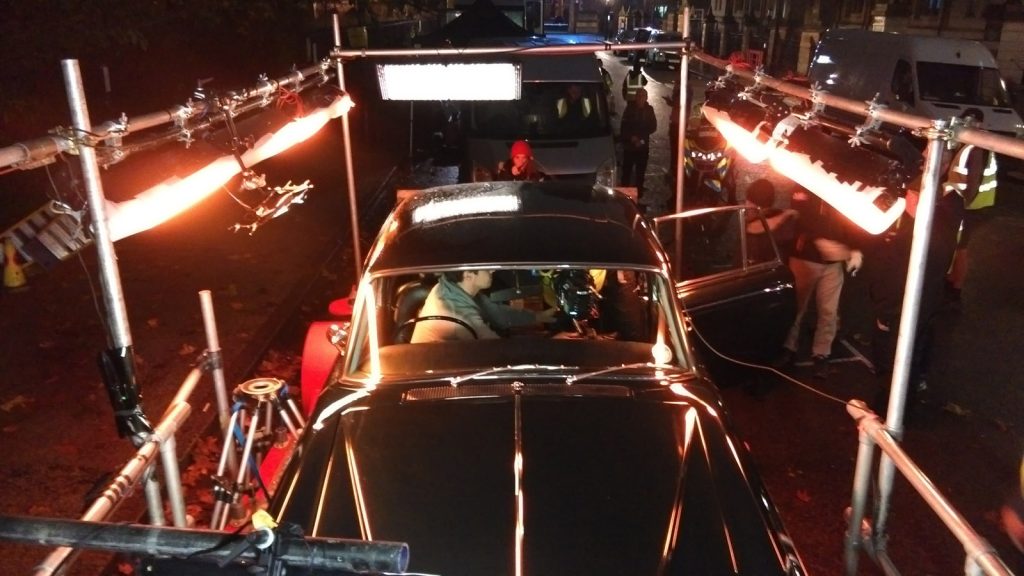 What are the key qualities of a great gaffer?
A great gaffer not only demonstrates strong leadership but collaborates with the DP and other department heads to use their creativity and technical skills in executing a shared vision. This requires listening and strong communication which also comes in handy when things go wrong (as they inevitably do!) and you need to think quickly together.
It's also essential to be supportive of others and open to their ideas so every crew member feels able to be themselves at work and bring their best to the team.
What are the fundamentals of a successful gaffer/DP relationship?
Trust and communication are essential components. My best work is with DPs who clearly articulate their creative vision, support my interpretation of that for lighting and trust me and my team to realise it.
Who are your regular crew?
I've been fortunate to work with many crews across films, dramas and commercials. I enjoy encouraging new talent so many of my regular team go on to be gaffers, leaving great opportunities for working with new people.
At the moment my team includes Christopher Broomfield, Kiri Nicholetts, Damien Ansell and Hamza Twomey. I couldn't ask for a more genuine, hard-working team.
I aim to have a diverse team with mixed skill sets and backgrounds that is more representative of the people we make content for. This genuinely improves creativity and problem solving.
What production has been your biggest challenge?
I find the most challenging projects aren't the big productions as they tend to have greater prep time and crew. The more challenging ones are the smaller dramas with tighter budgets and smaller crews. They often have multiple locations that each come with their own challenges, be they logistical, time sensitive or environmental. The challenge is to achieve lighting consistency and deliver on the aesthetic.
Which have been your favourite movies to work on?
I do enjoy working on films, but dramas are my first love as they offer a great balance between the sense of team from longer films but you also get greater variety across the year in terms of creative challenge and people you work with. Probably my favourite production so far is This Country – working in the Cotswolds with a fantastic tight team and a laugh every minute!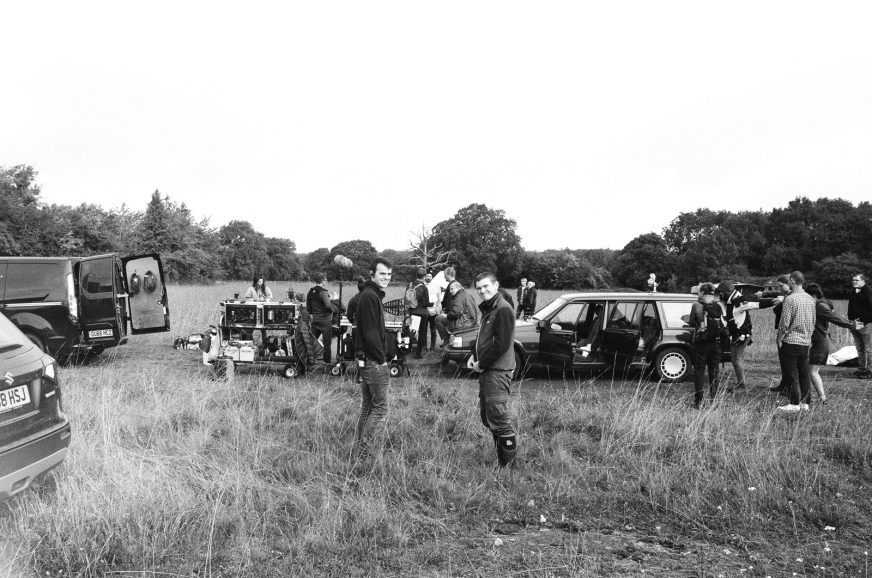 Which are you most proud of?
Years ago I was best boy on a Honda commercial. With a few days' notice we had to light Wembley Arena using two custom made silks and 16 Arri T12's on steel deck to create a 160' soft box. Unlike sound stages, there are no rigging points far stage left and right so we had to devise a rig that would span the entire seating rake horizontally. To add to this, the only sufficient house power was sited stage left so we had to fly in dimmer racks into the seating rake. I remember working late into the night doing load calculations. It was one of the most technically challenging jobs I've done but the result was worth it!
What is your favourite kit?
For years I'd been frustrated with not being able to find the right textiles. I'm pretty hands-on so decided to learn to machine sew and made my own. I bring them on every production and they are constantly evolving for different projects. My wife wants new curtains next…
How do you keep up with the latest innovations in lighting?
My father was an engineer and I've inherited his interest in how things work. When I visit trade shows and see something innovative I follow up with engineers and creators for more detailed demonstrations to really understand how it works and how I can get the most from it. I aim to try a new piece of kit every few months to see what is possible and challenge our thinking.
What new lighting kit have you been impressed by?
I had been looking for a reliable wireless DMX control solution for a few years, mainly for shoots on location where a full lighting desk isn't always possible. Last year I came across Gaffers Control which is an easy to use all-in-one lighting desk with a built-in LumenRadio transmitter. This means less kit and flexible connectivity (almost) anywhere.
What advice would you give aspiring gaffers?
Stay curious and follow your passion but be proactive with it – build your network and raise others with you.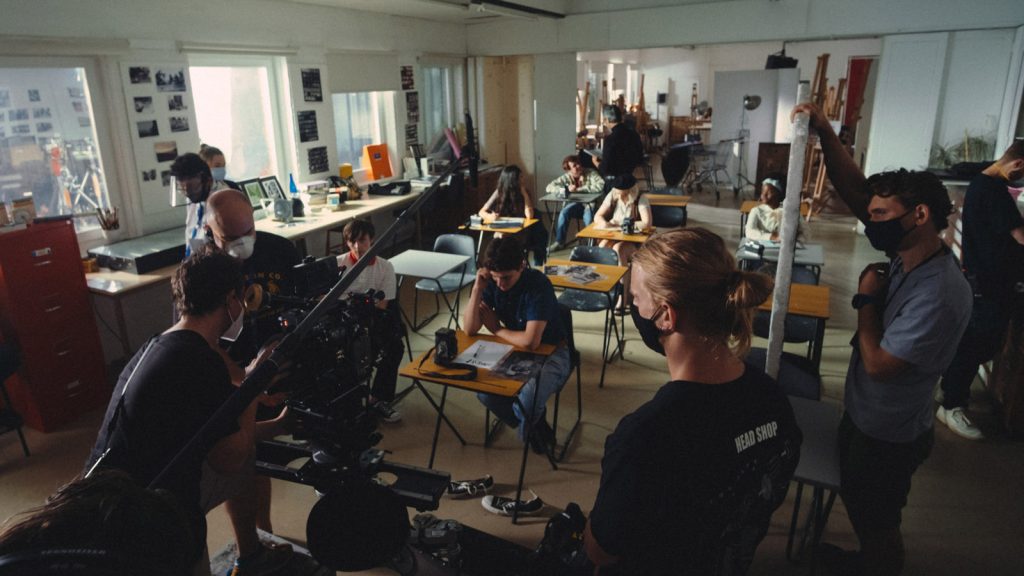 Cinematographer Charlie Jenkins says:
"Cullum has a fantastic passion for the craft of lighting. His knowledge of the technical side of lighting, coupled with his creativity, gives him the ability to achieve looks and makes him invaluable to have on set. Cullum has a real eye for shaping light in innovative ways. In particular his use of bespoke textiles has been a real game changer for me and is something I've taken a keen interest in. Many a time I've called Cullum to discuss a shot and heard the noise of a sewing machine whirring away in the background as he works on a unique textile to use on set.
"As a young DP it can be tough to navigate your way through productions with high ambitions, but not always the budget to match. It's crucial to have a gaffer like Cullum, who is pragmatic, and gets the job done as quickly as possible. One of the ways he does this is by harnessing newer lighting technologies like Gaffers Control kit and wireless receivers."
Cinematographer Nick Martin says:
"I had the pleasure of meeting Cullum many years ago whilst I was operating and he was working as a best boy. We hit it off immediately so when I had the opportunity to DP a new series – BBC's This Country – Cullum was an obvious choice as gaffer and we dived straight in. As a mockumentary the main lighting challenge was to give the artists as much freedom as possible, so every location required a 360-degree lighting approach and sun control, obviously all on a budget. Cullum's technical knowledge and innovative approach to lighting meant that he came up with some extraordinary solutions to the ever changing challenges that we were presented with."
Cinematographer Matthias Pilz says:
"I first started working with Cullum around 10 years ago when I was still at the NFTS. I always enjoyed his ideas mixed with his precise understanding of lighting. Cullum's work ethic is second to none, which I really value. He always goes the extra mile for the greater good of the project. Directors and other departments have often commented on how kind and helpful Cullum is. That's exactly what he is, a great gaffer and a lovely person to be around."
Cinematographer Harvey Glen says:
"Cullum was my gaffer on Home series one for Channel 4. I had been living abroad for some time and came over from LA to shoot the series. I needed to find a gaffer who would be a strong collaborator and have real passion for the series. UK comedy is very fast moving with multiple set-ups per day. In our case, all the locations were practical, which makes things even more tricky. Cullum was always always ready for the challenge, good humoured and full of solutions. He was the gaffer who originally introduced me to Astera tubes, which we used to great effect, from hiding in-ceiling panels to car rigging. He and his team were fantastic. We all had a lot of laughs on the show and created some really lovely work together."