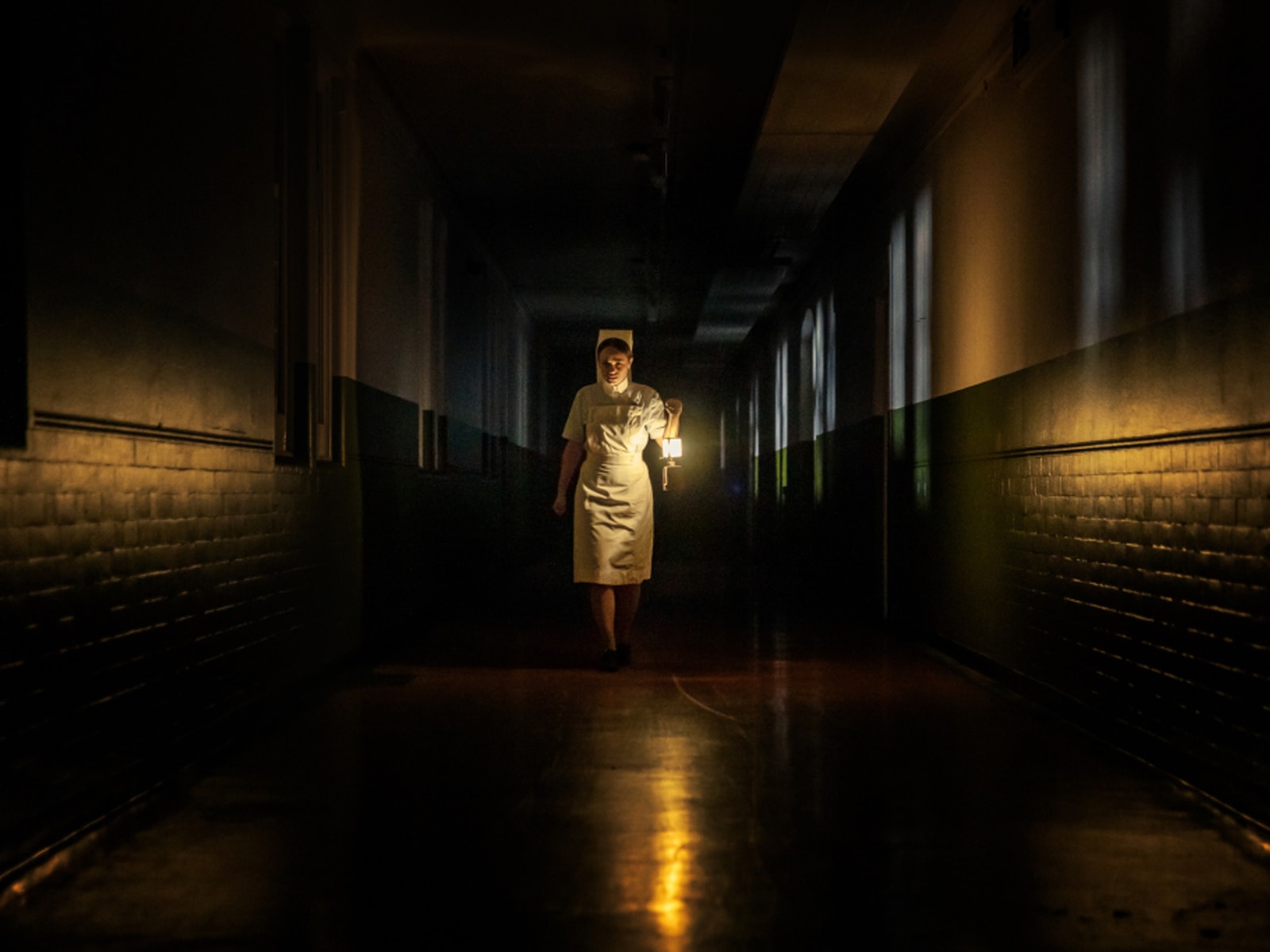 The Power, directed by Corinna Faith and shot by Laura Bellingham, backed in development through Creative England's Emerging Talent fund, is now available to stream on Shudder.
Shudder's Halfway to Halloween Month curation is a showcase of some of the finest genre films often relegated to autumn releases. The intoxicating period-horror The Power combines a throbbing score with a real-life event as a backdrop for a supernatural mystery.
The film's official synopsis reads, 'As striking miners switch off the power across Britain, rolling electrical blackouts plunge the country into darkness. Val, a young nurse on her first day of duty, is forced to work the night shift in a crumbling hospital. When most of the patients and staff are evacuated to another hospital across town, Val finds herself in a near empty building, enveloped by a sinister darkness. Within these walls lies a deadly secret and a terrifying presence. Now Val must face her own traumatic past and deepest fears to confront the malevolent force intent on destroying them all.'
Director Faith is a BAFTA nominee for her short Care and a certified rising star in the British film landscape. Although her feature debut, The Power is incredibly accomplished and suggests an incredibly bright future in feature filmmaking for the female director.
The Power is available to watch here with a Shudder subscription.