Problem solved

Claire McGrane / Company 3
Problem solved

Claire McGrane / Company 3
Having worked in our industry for over 20 years, my love of seeing the finished, finessed output of hundreds of hours of creative collaboration has not diminished with time. It remains a thrill to be part of this invigorating, sometimes exhausting, industry.
My career for the most part has been spent in post-production, whether it be Digital Intermediate, VFX or on the client side. I have always been drawn towards the bigger picture, encompassing technical, organisation and problem-solving.
My first foray into DI was with Cinesite on Band Of Brothers, the first 2K show, comprising ten hours worth of final viewing. This was followed a few years later by a headfirst dive into developing the DI facility at Framestore. This was all ground-breaking for its day, and saw a fantastic pool of talent working on some of the biggest and best features posting in the UK, such a learning curve. After a stint in VFX, and then four years on the client side, I was ripe for the challenge all over again. I joined Company 3 London earlier this year.
I could see immediately that success lay not in revisiting the problems of the past, but to move forward to bring a more collaborative group relationship, and for London to take its place as an equal sibling to its US-based sister facilities. These past six months have flown by and my feet have not touched the floor since arriving (in a good way!).
After a huge investment, that has seen the entire facility infrastructure replaced without a hitch over the Easter weekend, we are leaping forward. I am so happy with what we have achieved in an incredibly small amount of time. The precision with which all of this was rolled out was absolutely mind-blowing. We now have more capacity and more speed whilst still retaining all of the great things about our team and their work.
In order to continue to build our vision for Company 3 we secured Greg Fisher as senior colourist. Greg's colour management expertise is an essential part of our extended offering from testing through finishing and he has just completed work on Duke Of Burgundy, Peter Strickland's latest show, shot by Nic Knowland BSC. Other recent projects include Trash with Adriano Goldman, The Imitation Game, Black Sea and Hercules, where we enjoyed working with Dante Spinotti.
Also, senior colourist Paul Ensby, has recently joined us from Technicolor. Paul started as a trainee feature colour timer in the laboratory in 1990 moving into DI in 2001, grading productions across the years such as Kingdom Of Heaven, The Man From U.N.C.L.E. for John Mathieson BSC, and The Book Thief for Florian Ballhaus.
The team was enhanced when John Quartel joined us in the spring as technical director. It was a huge deal to secure someone of John's calibre. As a founding member of Filmlight, growing with the technology in the way that he has, I believe him to be a true leader in his field.
Looking forward, it is an exciting time in our industry. We are very sad to see the decline in 35mm but, at the same time, excited by the latest digital formats and what the future holds in image technology. DI in the early years used to be 35mm – one recipe and an awful lot of hard work. Now anything is possible. It is still hard work, but the challenges are on a different level. We have the pool of talent, colour science is a given, so now it is all about the customer.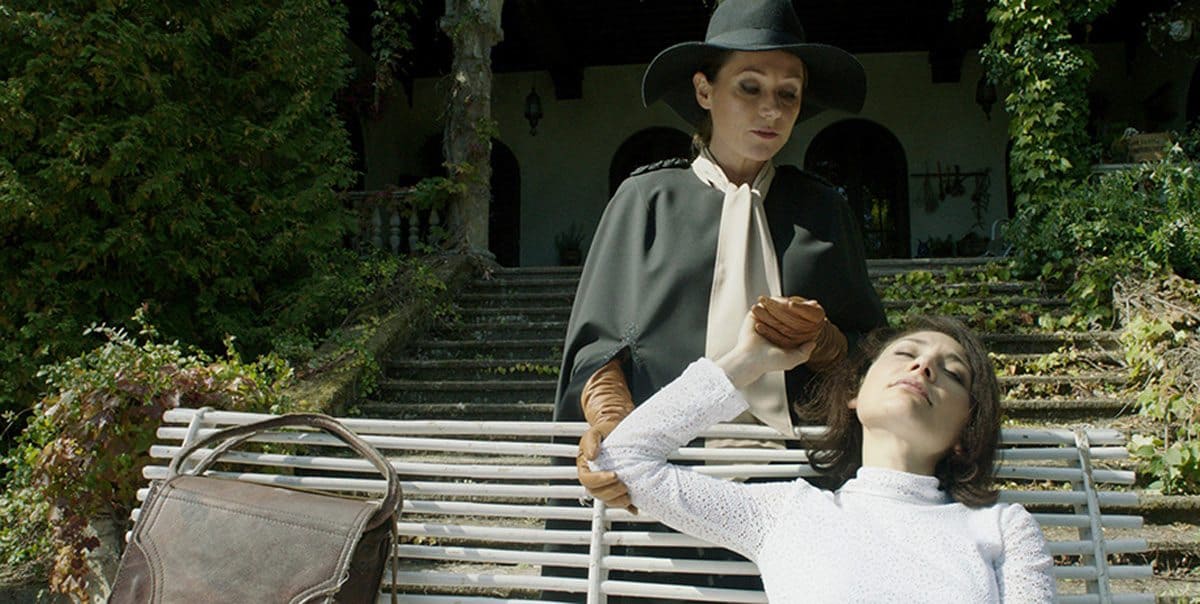 Clients can be spread out, they may not all be able to make the viewing dates, and they may not be in the same country as their colourist or indeed one another. We tie all of this together, in person or remotely, with the ability to switch everything around at short notice and liaising with our teams in LA and NY. Volume and the ability to deliver on large or small-scale productions is what we are about. 
I took on the role at Company 3 knowing that all of this was possible, but not having seen how buttoned down it really is, nor realising how inspirational it would be to have access to not only local talent but to be able to tap into, at will, the extended team of colourists.
We welcome DPs with open arms. To be part of the testing phase is incredibly important to us. Setting LUTs for monitoring, dailies and end-to-end calibration for the shows that we provide full solutions for, my team works tirelessly to provide a great service.
The latest London move is the extension of our offering to bring EC3 near-set solutions. This is a natural add-on and makes total sense to roll this out in the UK. Our EC3 Onset dailies service is now in full swing and sees our team working at one of the UK studios.
We have incredible tools for capturing and storing all of the metadata and set data to be married up further down the line when post starts. Portal, a new tool coming to the UK will be the next phase for us and I look forward to its roll out. 
It is an amazing time for us, a huge opportunity to take London to another level.
So, where do I see the future for the DI process? For me, it's anything the client wants it to be. We listen carefully to the filmmakers and continue to drive the ideas forward. I'm still excited, it's still scary and I wouldn't change it for all the tea in china.