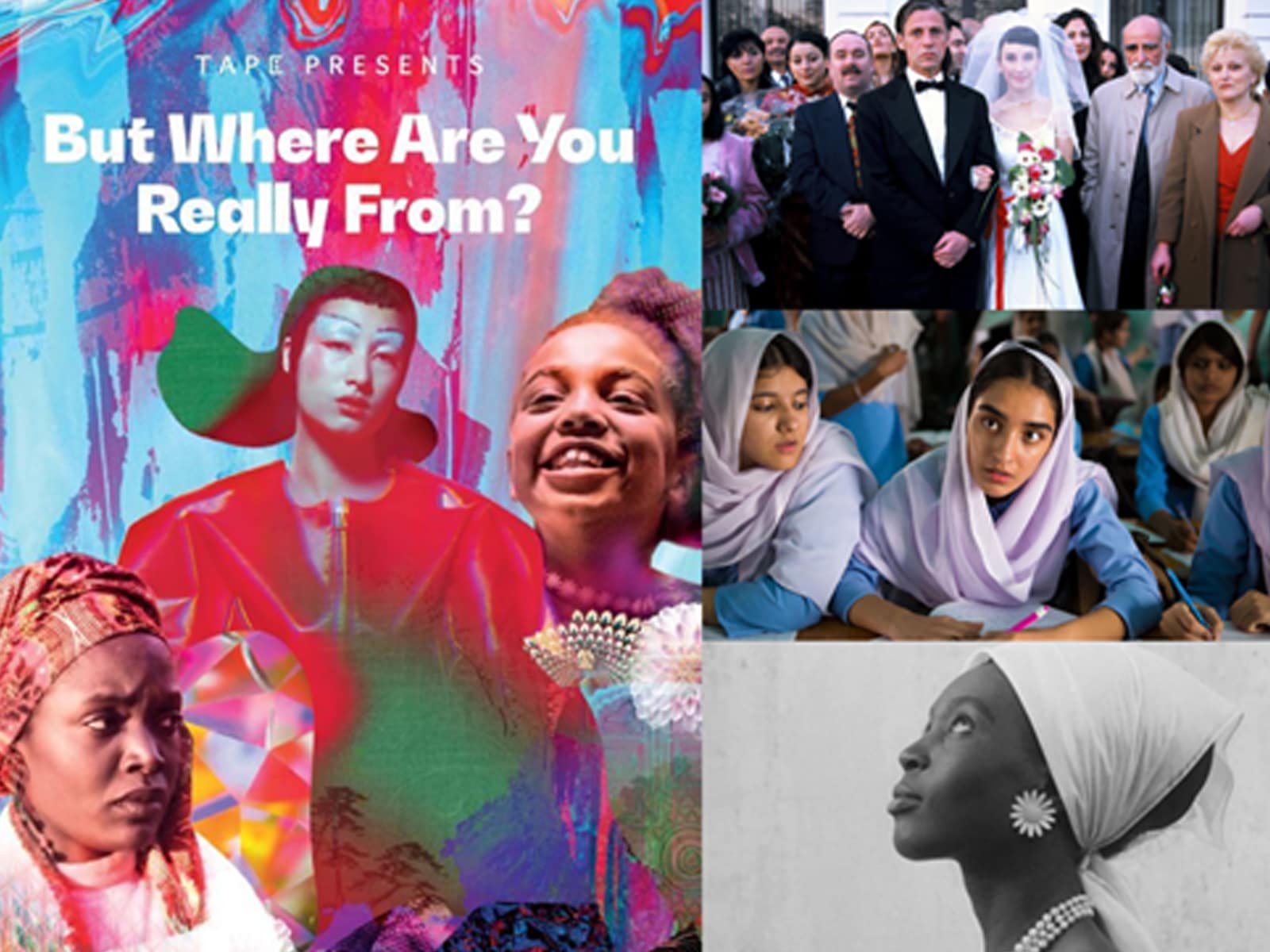 The BFI and TAPE Collective has announced 'But Where Are You Really From?': a season of films celebrating filmmakers who redefine, reject and re-establish identity and heritage labels, taking place at BFI Southbank throughout July.
To launch this season TAPE Collective will take over the BFI's online channels for a week, beginning on 28 June; TAPE will curate brand new films and collections on BFI Player, present online interviews and discussions, produce a zine and commission a digital exhibition of portraits responding to the cinematic themes of 'But Where Are You Really From?'.
The season at BFI Southbank will include classic films and feature-length and short films from new voices. From Ousmane Sembène's ground-breaking debut Black Girl (1966) and Fatih Akin's heart-wrenching Head-on (2004), to the beautifully considered and lyrical debut Eyimofe (Arie Esiri, Chuko Esiri, 2020) and Norway's entry for the Best Foreign Language Film at the 2019 Academy Awards, What Will People Say (Iram Haq, 2017).
Special guests confirmed to take part in the season and takeover so far include director Ngozi Onwurah, whose film Welcome to the Terrordome (1995) was the first feature directed by a Black British woman to receive a UK theatrical release. Onwurah will take part in a Q&A with TAPE co-founder Angela Moneke following a screening on 29 July of Shoot the Messenger (2006), starring David Oyelowo as a teacher who faces a rude awakening when the identity and community he's rejected and chastised, turns against him.
Nikesh Shukla, who co-wrote the short film Two Dosas (Sarmad Masud, 2014) and edited the essay anthology The Good Immigrant, has had a huge influence on mixed-heritage writers, curators and filmmakers. On 23 July, In Conversation with Nikesh Shukla will see the acclaimed author speak with Isra Al Kassi from TAPE about his latest book Brown Baby: A Memoir of Race, Family and Home. 
The season will culminate on 30 July with 'Culture Shock: Short Film Programme', a programme of short films selected from submissions responding to the theme of 'But Where Are You Really From?' presented by TAPE and UNDR LNDN. The screening will be followed by a Q&A with UNDR LNDN's Caroline Wilson and Nellie Alston from TAPE, who will discuss the power of short films as an exploration of home and identity.
TAPE Collective said: "It's a universal sentiment experienced by those who have their feet in two worlds, exploring code-switching, trying to preserve language and the whitewashing of names – all resulting in the 'othering' in one's own country; whether it be the first, second or third one. Now, this tongue-in-cheek nod to anyone who's been asked the question is presented as a season exploring the nuances of being of mixed heritage. We hope to highlight the sheer volume of artistic work out there which addresses and responds to the experience of belonging to multiple cultures, and to further validate the voices of children of immigrants and mixed-heritage folk."
Audience members aged 25 and under are able to buy tickets for BFI Southbank screenings, in advance or on the day, for just £3, through our ongoing ticket scheme for young audiences. Tickets for screenings between 17 May – 30 June are on sale now.