LIFE AFTER LOSS
Cinematographer and director shared an emotional connection when shooting a sensitive yet powerful charity commercial to help those who have lost loved ones.
Beatriz Sastre has enjoyed many successful collaborations with director Luke Brookner but partnering with him to shoot the commercial I Got Through for Grief Encounter – a charity that supports bereaved children and young people – had a special significance for the cinematographer. "The subject matter really touched me as I lost my father when I was young, so I related to the stories being told in the commercial. Luke lost both his parents when he was a child, so this project was incredibly important to him," she explains.
"I felt so privileged to be able to shoot a film that will hopefully help families going through a bereavement. It's a film for people who wonder how those who are experiencing loss are feeling, and also shows those who are grieving that there's hope and they're not alone."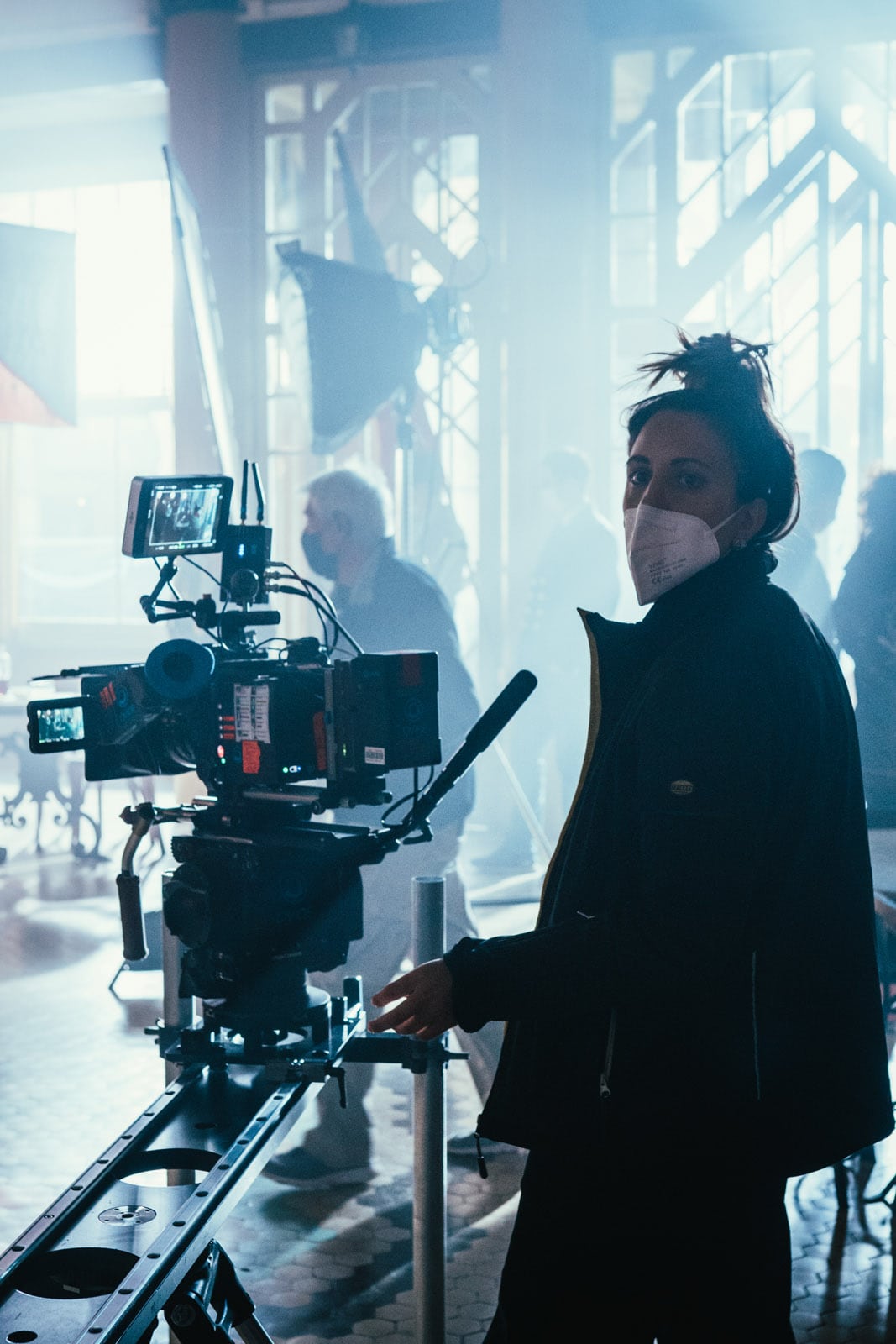 Sastre and Brookner's similar tastes and sensibilities were advantageous to the production, with many of the director's aims aligning with the DP's visual style. "The main reference for us was the poem Hussain Manawer and Luke wrote for the commercial. We wanted to create visuals that would transmit feeling and atmosphere and encapsulate emotions in the same way as the poem."
Sastre and Brookner endeavoured to capture multiple snapshot sequences with a variety of characters, portraying with sensitivity the moments they were missing loved ones. Brookner gathered reference material largely based around powerful portraits.
"We both wanted to tell a powerful and emotional story that people who have experienced loss could relate to, but also to educate those who haven't. To achieve that we needed to create a beautiful, but real film and move away from stylised imagery to a more enhanced reality which was seen in the stunning portrait references Luke collected," says Sastre.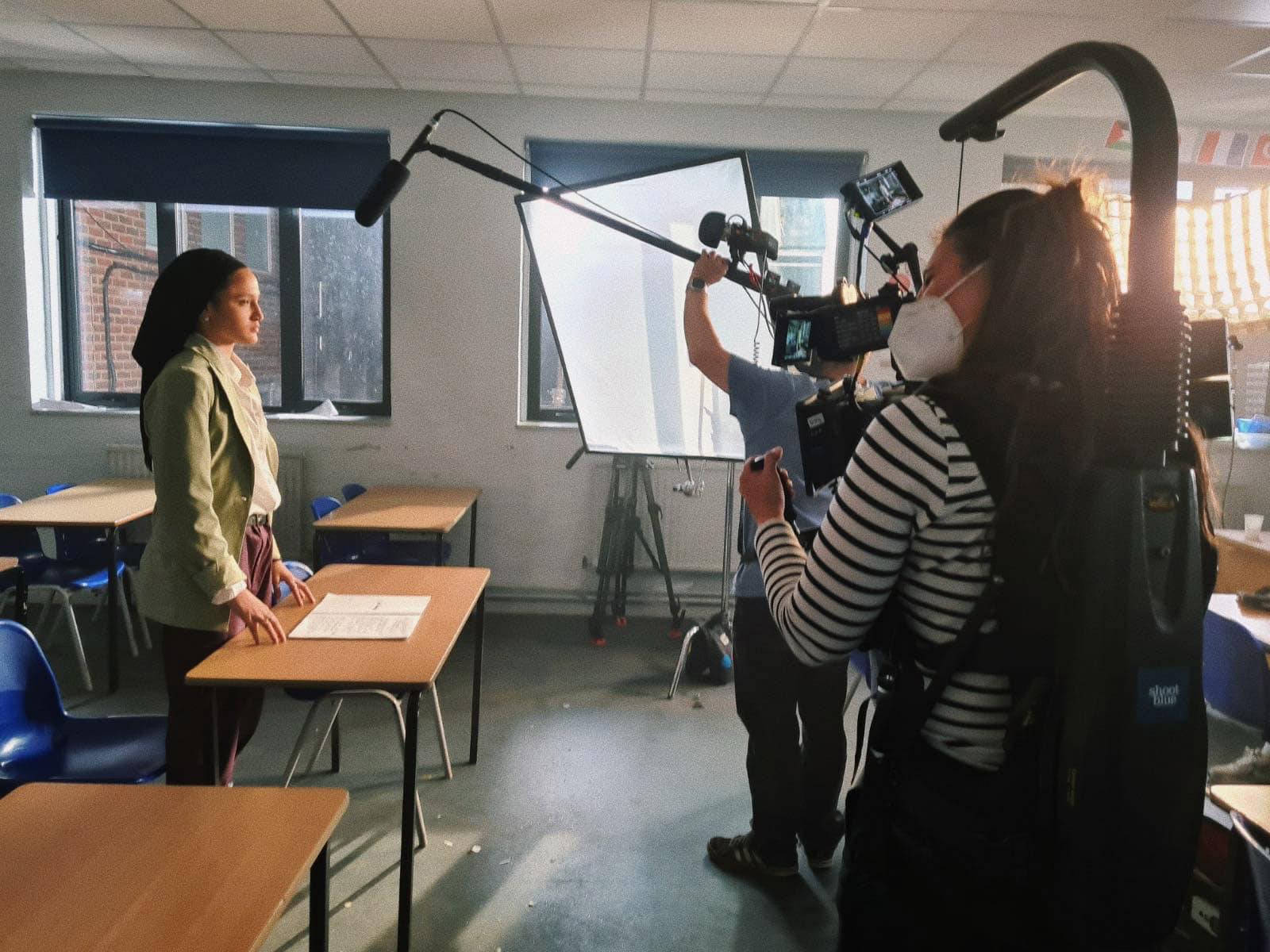 This visual ambition led the pair to adopt handheld as the most suitable approach for the three-day shoot, utilising wide-angle lenses and filming close to the characters. Sastre shot with the ARRI Alexa Mini LF and Zeiss Supreme Prime 5-Way lens set in a multitude of locations around London including a football pitch, school, bus, cinema, and in a house that was remodelled to look like four house interior locations.
"The movement needed to be quite intimate so we couldn't work with a large camera, especially as we were filming children and needed to get close to them and react quickly," says Sustre. "The Mini LF combined with the Zeiss Supreme close focus is excellent and it allowed me to portray emotion and get really near to the characters without having to put a dioptre in or change the lens. In terms of framing, it was about capturing moments almost like stills photography, telling a story with two or three shots.
"The Zeiss lenses are really fast which was valuable as we had to shoot in many dark settings. The texture of the skin it captures and the fall off is just gorgeous. I also added Bronce glimmer glass and Black Satinfilters to make it look softer and more filmic."
Shot in November last year, the filmmakers ensured the production was COVID safe and tried to reduce the crew size as much as possible. "After we had recced all locations, a couple fell through for pandemic-related reasons which meant on occasions we had to shoot in locations I hadn't seen. The classroom was especially challenging. We had to shoot a night for day sequence there and I hadn't even seen photos of it beforehand.
"But whatever obstacles we encountered, my camera crew were phenomenal. Focus puller Catharina Scarpellini and loader Lou Macnamara were so impressive. None of the cast were real actors because Luke wanted to keep it as real as possible. Catharina and Lou worked so well with the kids and made it enjoyable for them whilst moving fast to capture every moment. They were always ready, always sharp and had a really positive energy."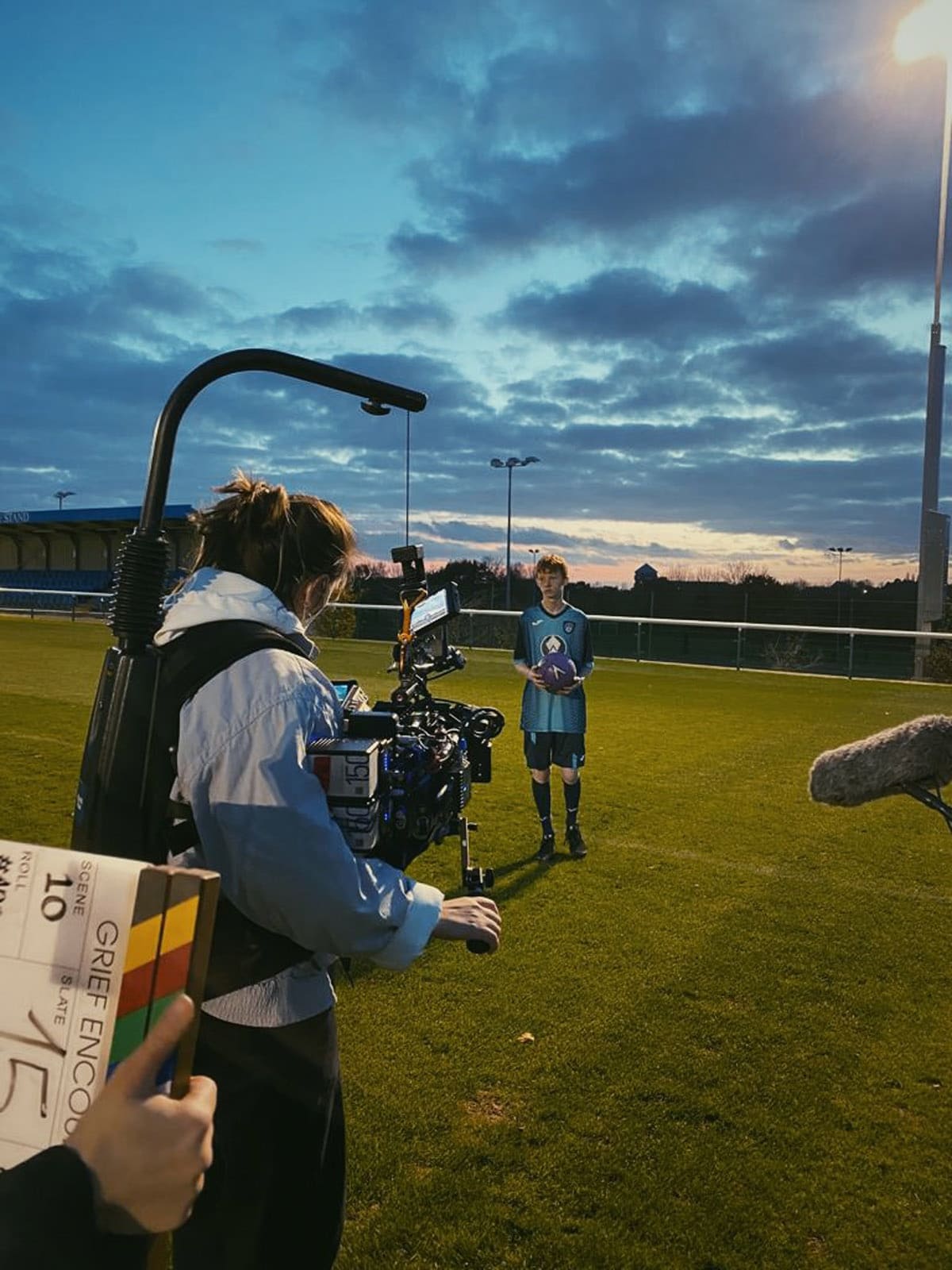 Lighting was poetic to match the scenes' tones. While exterior shots relied on mainly natural illumination, Sastre and her trusted gaffer Ciprian Stroiny used lighting to create shape and contrast for interior shots, working with ARRI M18 and M40 fixtures, Joker 800W together with softer LED heads such as various sizes of LiteMat and SkyPanel.
"We went for harsher lighting on the backgrounds through windows, but always kept the face soft. One trick I used for the first time and was particularly effective was adding condensation to the windows of a bus so even though it was stationary, it looked like it was moving from the inside. We then used moving lights outside, mainly Asteras, to add to the feeling of motion," says Sastre.
Colour helped enhance the expressive yet delicate film, but instead of manipulating the hue through lighting, the crew mainly added colour to scenes through surroundings such as the tone of the walls or the characters' clothes. Sastre then worked with one of her frequent collaborators, grader Toby Tomkins at Cheat, to refine the look. "We told Toby we wanted to keep away from primary colours but keep it dynamic. We also wanted colour contrast between scenes to separate the different spaces and to focus on skin texture," she says.
Scenes captured on the last day of the shoot in the house location had a lasting impact on Sastre. "Everything just connected – the cast, the visual language, the lighting. We were shooting a scene which sees a man celebrate his birthday, surrounded by friends but also missing someone in his family. The whole crew got emotional. Sometimes when you work on smaller budget commercials and the subject matter touches everyone, the atmosphere is so special. It's all about sharing your excitement and the story with the crew and finding time to not just talk to your director, but to your whole team about the technical and emotional aspects of what you're setting out to achieve."