"Life in slow motion," Dame Cleo Laine once sang, "suits me fine." Of course, we've been bifurcated between a blur of ceaseless events – pandemics, putsches, elections, vaccines and variants – contrasted with a year spent mostly… at home.
It is that latter "quarantine" mode that lends itself to the seemingly endless "slow motion" of things, which in turn spilled over to what is called "award" or "Academy" season here in LA. Normally that encompasses the end of wildfire season, around October, and goes clear through winter, wrapping up just ahead of spring. And normally it would all be two months distant in the rearview mirror by now, the inevitable controversies of who won, and who lost, likewise receding as spring trade shows took over, summer's tentpole films were released, and the talk turned, inevitably, to Emmys.
The irony being, it is frequently the same streaming services now winning both Oscars and Emmys, so one wonders if that lack of distinction will lead to even more blurring, as boundaries erode, bringing an even profounder sense that award season, like fire season, is just something California is never quite out of.
So, whether it suits me (or thee) or not, that sense of "slow motion" would seem to be a hallmark of our moment in time.
If there was a kind of end, or temporary pause, with the recent Oscars, we might consider this year's Academy season ended more with a whimper, than a bang, as they announced Best Picture third from last, and only then got around to announcing the Best Thespian prizes (one also wonders how much longer acting awards will stay gender separated, as categories? Maybe a more – dare we say – Golden Globe-like drama/comedy division is warranted, but we digress…).
Presumably, the online speculation goes, this was to end with what would be a memorable gut punch as the late Chadwick Boseman claimed a posthumous statue for Ma Rainey's Black Bottom. But instead, the Academy trod more familiar turf (along with biopics, "medically ailing" performances have also been surefire) and awarded Sir Anthony Hopkins for his Alzheimer's-suffering titular performance in The Father(which had won an adapted screenplay award earlier).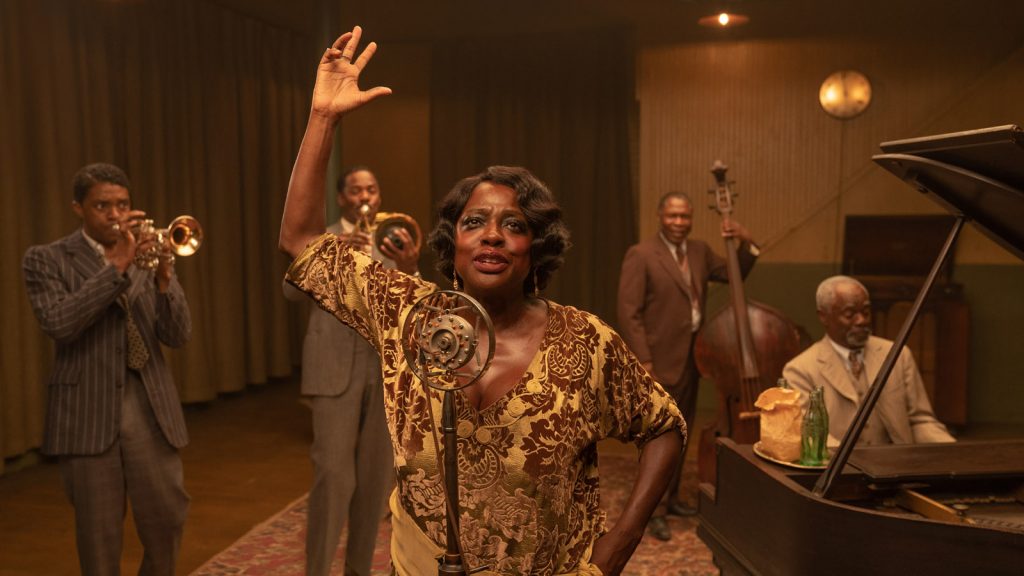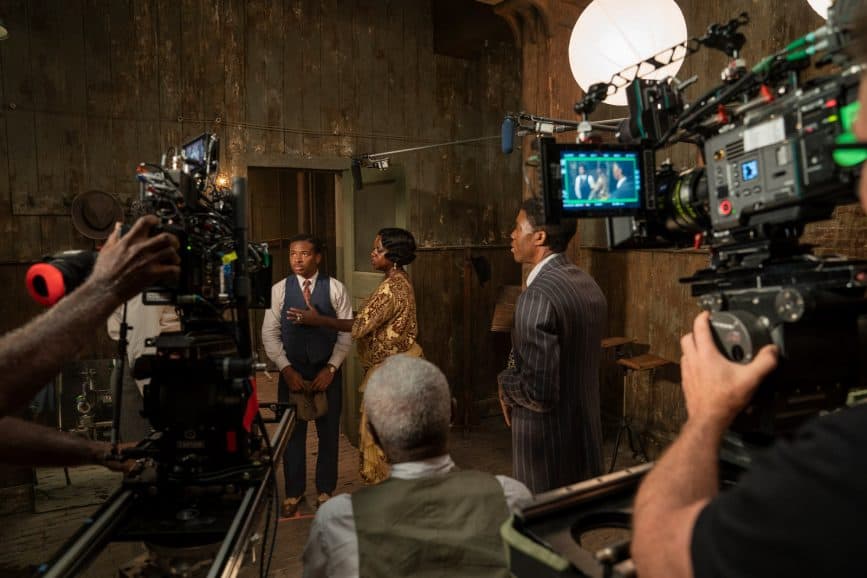 But Hopkins wasn't even there! Thus, leaving the conclusion to the live-from-Union Station broadcast in the hands of Joaquin Phoenix, who had the envelope in hand, and said the Academy would be accepting the award on Hopkin's behalf, and then wrapped up with what was essentially a quick "okay, that's it, we're done, go home" kind of line, bringing things to a sudden end. 
Except most of us already were home! 
For the press minions, that meant the "backstage" interviews were actually done over Zoom: Winners were brought in front of an Oscar backdrop, and were there for all of about five minutes, with time, evidently, for just one or two questions. 
This also meant, being virtual, that many more reporters were able to attend, and in the spirit of online democratisation, folks running their own film blogs, whether across the continent or overseas, were able to get in the occasional edgewise question. That is, when the Academy folks overseeing the Zoom room weren't frenetically and repeatedly calling on the same small handful of more personality-driven entertainment outlets, who usually specialise in covering the red carpet. Which meant that more of the questions had that "isn't this great!? Aren't you great!? You look great! What a great win and what great thing is next!?" kind of quality.
None of which means, of course, there still wasn't great work to talk about.  
As expected, Nomadland won its best picture and directing Oscars (one great Zoom-room moment came when a masked Frances McDormand came back to switch statues with Chloé Zhao, as she stood with the producers taking questions on the film; evidently they'd each been given each other's trophies), but there was a bit of surprise when Erik Messerschmidt ASC repeated his ASC Awards win for Mank's cinematography, ahead of Nomadland's Joshua James Richards, who also, acted as production designer for the latter film.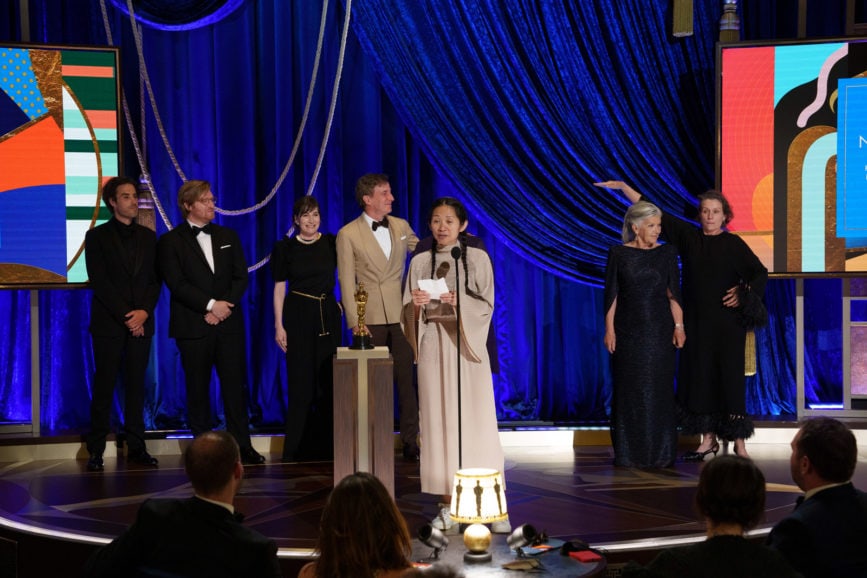 Richards did win at the Independent Spirits award, where Zhao and Nomadland also took top prizes, but he never showed up in their Zoom room for questions. Normally held in a vast tent on the beach in Santa Monica the day before Oscar, this year's Indie Spirits were a weeknight, affair, and didn't have that same "we're almost at the finish line!" feel of the usual, day-drinking weekend version.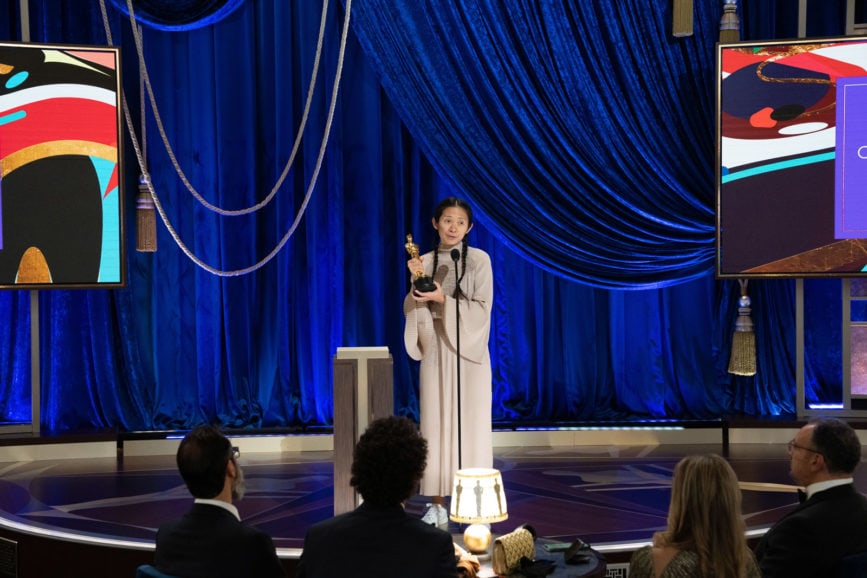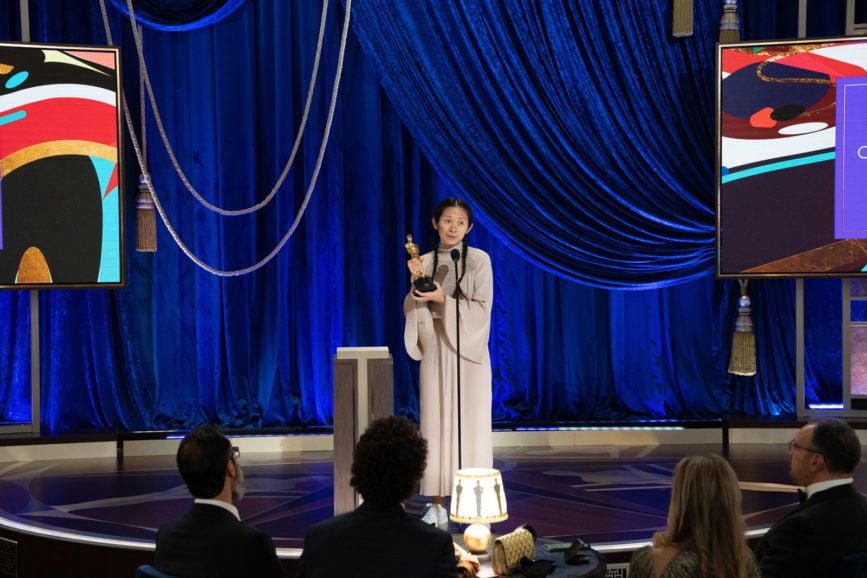 For his part, back at the Oscars, Messerschmidt did manage to hone in on aspects of craft, and inspirational sources, as he answered the two fairly general questions he was given. "It's incredibly humbling," he said. "Citizen Kane is one of the movies that made me want to make movies. And Gregg Toland is a cinematographer, who is someone who taught the movie business how to take risks to some degree, I think, and made it acceptable to take creative risks and push the medium forward… he has been incredibly inspiring to me as a cinematographer and to have the opportunity to make a movie that references just a little bit of what he did has been a really special thing for me. And it was wonderful to look at that film ‑ but through a bit of a modern lens and bring something of our own to it.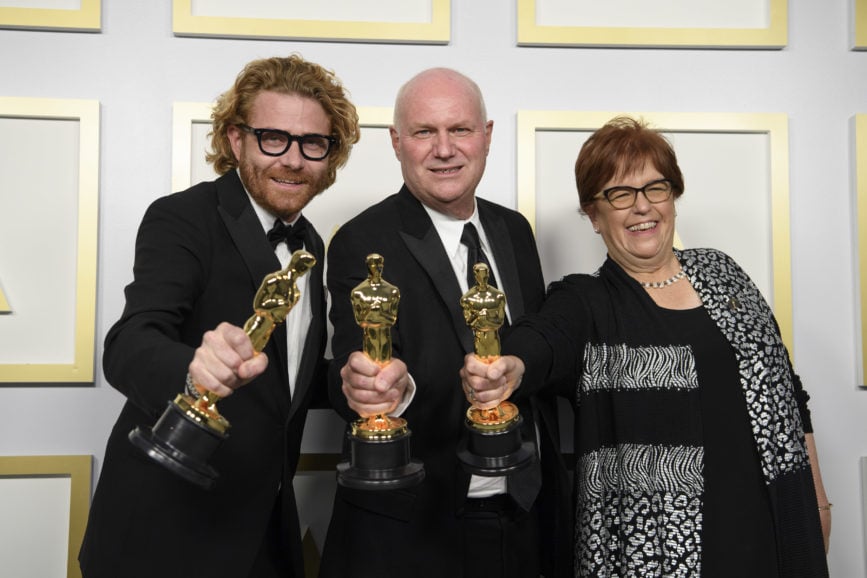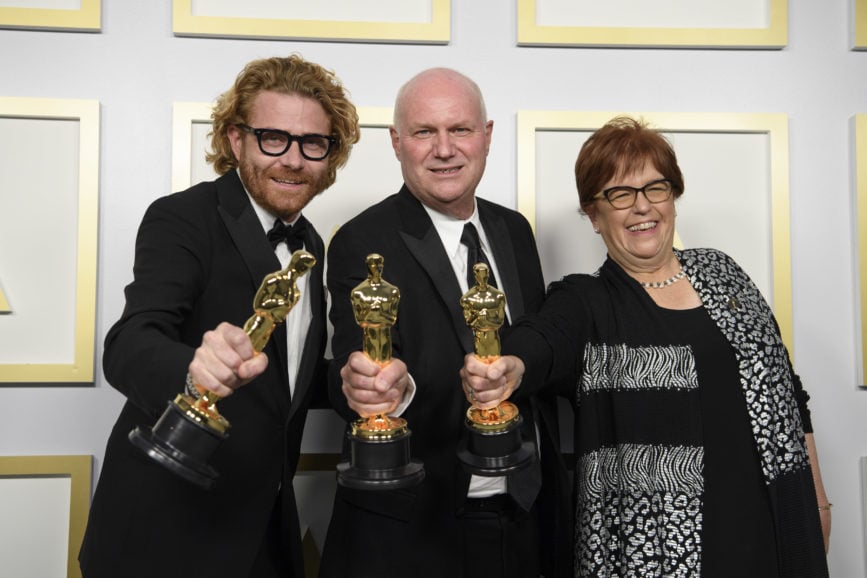 Indeed, his "modern lens" was specifically affixed to a RED RANGER with a HELIUM 8K Monochrome sensor, as the company noted the next day, also observing Mank was the 17th B&W film nominated in that category since "colour" and "B&W" were merged in 1967 (just as sound mixing and editing were merged this year; hence the precedents for the currently separate acting categories). 
RED's Digital Cinema President Jarred Land sent out a statement calling the win "a well-deserved recognition for creating truly breathtaking images for Fincher's Mank. We are honoured that he chose to shoot it on RED cameras, and we can't wait to see what he does next."
"Next" would appear to be a collaboration with a director other than David Fincher – who he worked with on Netflix's Mindhunter, as well – on a war film, but while Toland and Welles never got to work together again, we will certainly hope that's not the case here. 
RED also noted that this year's Oscar-winning documentary, My Octopus Teacher, – a cephalopod-based musing on Mark Twain's notion that we may someday be worthy of communicating with those other species he called "the higher animals" – was shot on their gear, too, in this case DP Roger Horrocks wielding a (waterproofed) RED DRAGON, so it was a good night for the camera maker.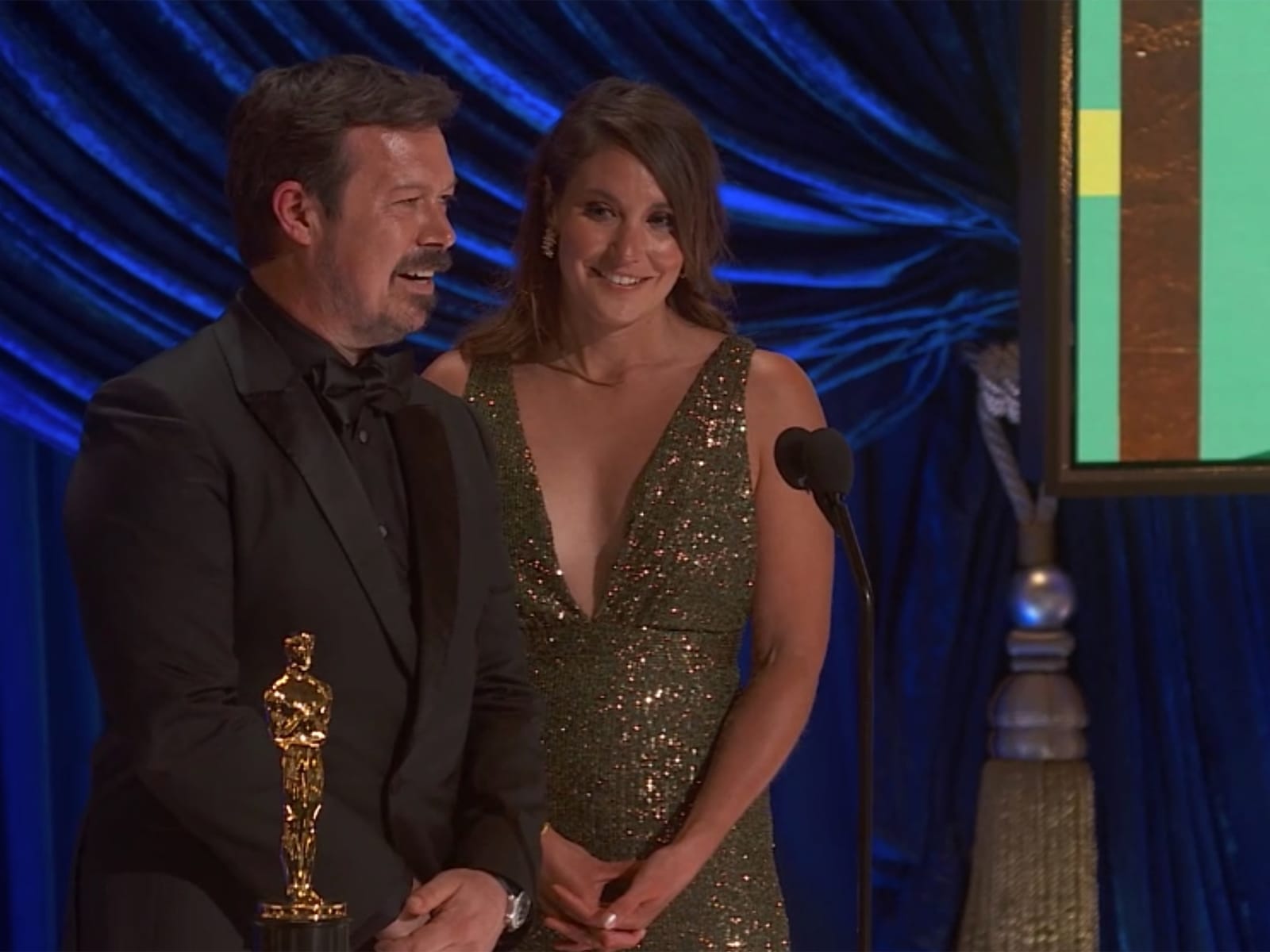 Of course, Mank had also won a BSC award along with its previous ASC honour. At the latter, the award was announced – again, virtually – by Sir Roger Deakins CBE BSC ASC and James Deakins. Messerschmidt said he was "glad I had that second glass of wine," and mentioned it was an "honour to share the stage," with both presenters and fellow honourees.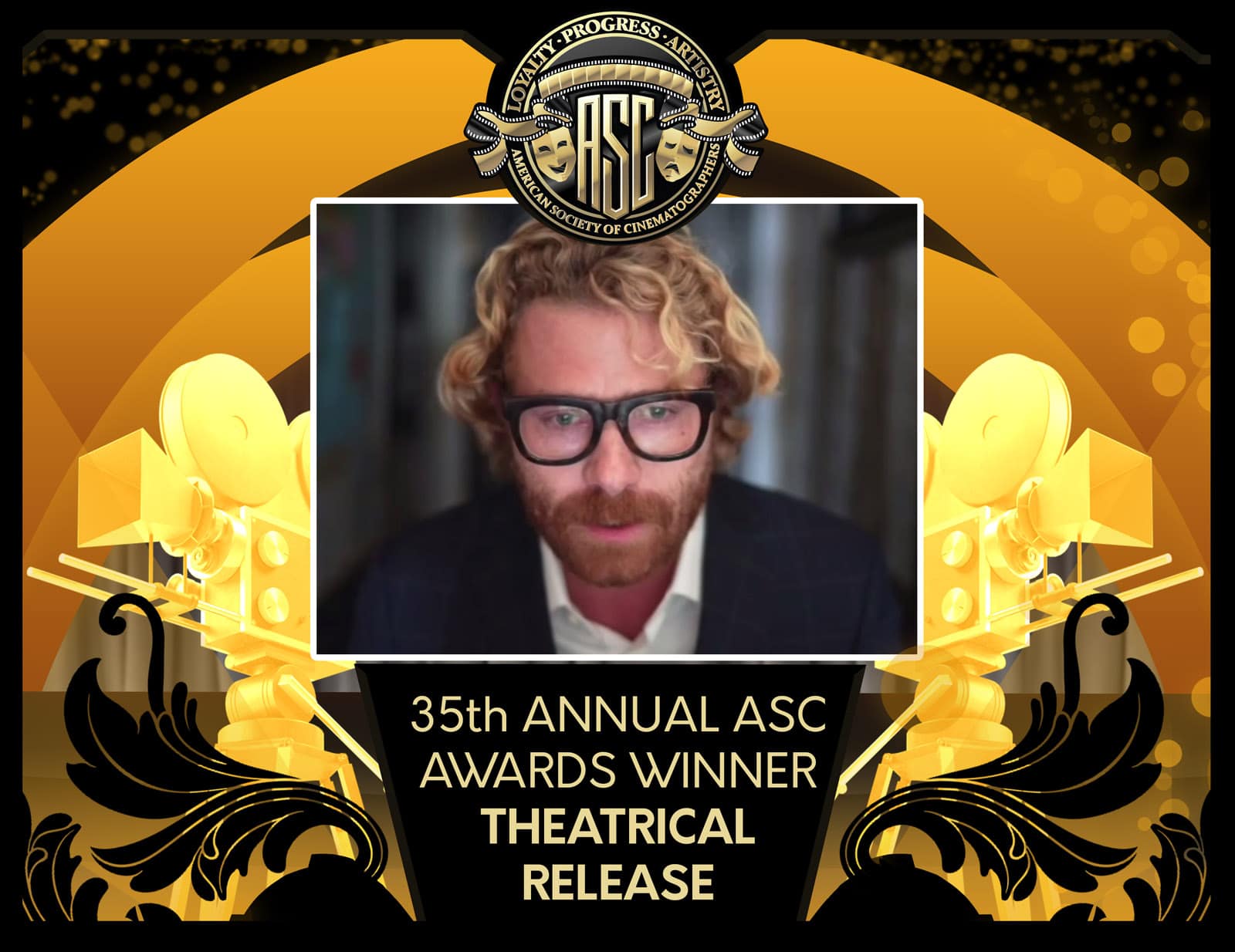 That stage, of course, was only a digital construct too, though the ASC scaled up a bit, and had more of a "SimCity," approach, where you could – in theory – move from building to building (each sponsored by different camera and rental companies) and chat with folks at "tables," which were small breakout rooms.  
They'd even filmed the awards' now-traditional host, TMC's Ben Mankiewicz, at the actual ASC Clubhouse, where a mostly masked string ensemble played rather plaintively, underscoring the yearning many of us had to get back there, sooner rather than later.  
Mankiewicz strode through "Billy's Bar," (named for William A. Fraker) saying it still "smelled like John Huston," though that wasn't the only history he referenced. He's also the grandson of the titular Mank and joked that he was finally going to "get off my butt to see Citizen Kane," while wondering if it wouldn't have been better if it wasn't filmed in black-and-white.
Mank's mise-en-scène won an earlier award, too, from the Visual Effects Society, who had an impressively glitch-free streamed awards of their own (in part, because there was no Q&A with press to worry about – you just watched the thing). Its statue came for Outstanding Supporting Visual Effects in a Photoreal Feature, which basically means "cool, seamless effects in a picture that isn't readily apparent as 'effects-driven.'"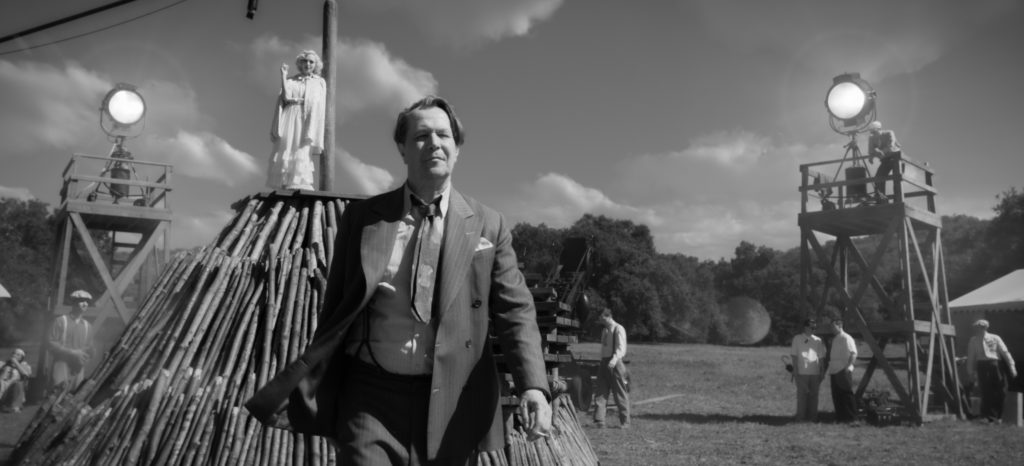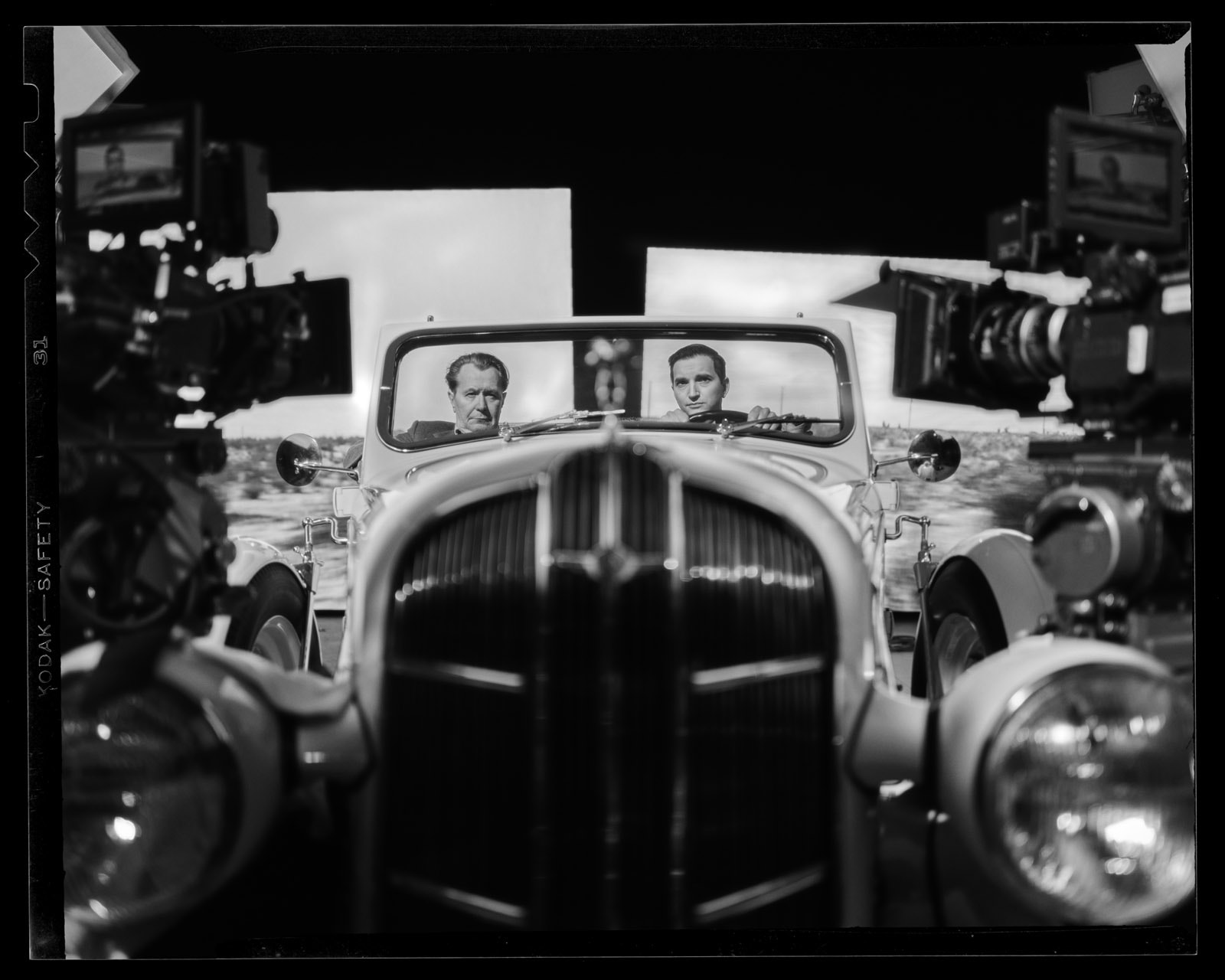 The big winners that night though were The Midnight Sky, the George Clooney Netflix-released film which lost in the overall FX category to Tenet, on Oscar night, The Mandalorian (which also grabbed an ASC award for Barry Baz Idoine, who beat out two colleagues for their nominated episodes, in the same half-hour TV category) and Soul – also ultimately Oscar-bound – on the animation side. Soul's Matt Aspbury and Ian Megibben also won for Outstanding Virtual Cinematography in a CG Project.
The VES also gave its Award for Creative Excellence to ASC member Robert Legato ASC, who has not only won his own Oscars as a VFX Supe (most recently for the live action Jungle Book, though he also scored a nomination for VES-winner The Lion King), but who has worked as a second unit director and DP, and has done much to advance the whole notion of "virtual cinematography."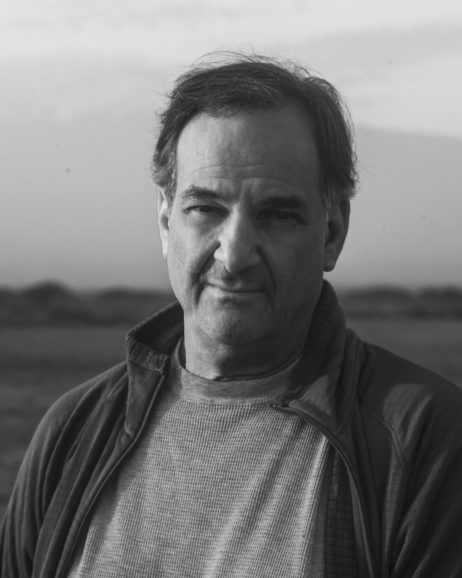 Legato was quite gracious in receiving the award, saying he had "to accept for other people," who made his work possible, also adding that the word "no" serves to prompt those same people to collaborate and "create something you didn't think was possible." 
That was part of the reason that director Peter Jackson received a Lifetime Achievement award from the VES that same evening. In contrast to the spiffy suit and tie that Legato wore, Jackson – speaking, evidently, from a WETA screening room in New Zealand – had shorts and a semi-buttoned shirt, and even briefly flashed his unshod feet.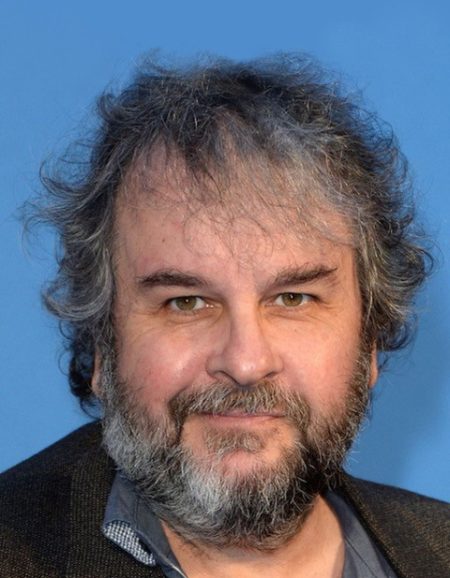 "It occurred to me I should have worn a tuxedo," he said. But after being presented the award by Cate Blanchett (and many others, including Andy Serkis and Elijah Wood, in the run-up to the presentation), who said she'd actually prepared remarks in Elvish, he recounted mortgaging his house, specifically to expand WETA, after getting the green light for Lord of the Rings, from New Line.
But he did echo Legato as saying "that's what visual effects is all about – a team of collaborators. Unless you're Ray Harryhausen."  
And while it's interesting to speculate what Harryhausen might have come up with on his own, during his year of isolation, the theme in most of the award shows was made explicit by the ASC's Mankiewicz, who called this year's edition "the first, and final, virtual ASC awards." 
Which, if so, means it won't even be a full year, then, until we're recapping all these shows again. We, however, will see you back here in a month. 
Now, where'd I put that tux?