Shining a light on...

Gaffers 'R' Us / Andy Lowe
Shining a light on...

Gaffers 'R' Us / Andy Lowe
Fact file
Age: 42
Born: Bury, Manchester
Education: Derby High School, Bury / Sheffield Hallam University
Lives: London
Selected Filmography (as gaffer unless otherwise indicated)
Cursed (TV Series) (2020)
The Crown (TV Series) (2019)
The Dark Crystal: Age Of Resistance (TV Series) (2019)
The Little Stranger (2018)
Annihilation (2018)
Paddington 2 (2017)
Jawbone (2017)
Suffragette (2015)
Burnt (2015)
Man Up (2015)
Paddington (2014)
The Double (2013)
For Those In Peril (2013)
Black Mirror (TV Series - 3 Eps) (2011-2013)
Berberian Sound Studio (2012)
Here (2011)
Tyrannosaur (2011)
Just William (TV Series) (2010)
This Is England '86 (TV Mini-Series) (2010) (camera operator, electrician)
Submarine (2010)
Four Lions (2010)
The Mighty Boosh Live: Future Sailors Tour (Video) (2009)
Coming Up (TV Series) (2008)
28 Weeks Later (rigging electrician) (2007)
This Is England (2006)
Jelly Dolly (2004)
Shadowscan (Short) (trainee electrician) (2001)
How did you get started?
I started working on films at university in Sheffield. I actually ended up studying film by chance. Because I didn't get the A-level results to study straight English, I ended up doing a joint honours Film & English Literature degree. The film part of the course had a practical filmmaking element and I worked as a gaffer and spark on as many of the shoots as I could.
My first break, and paid job, was as a trainee electrician on the short Shadowscan, directed by Tinge Krishnan, shot by Robbie Ryan ISC BSC. Rob Collins was the gaffer and Mark Clayton and Andy McBearty were the other lighting technicians. I learnt more in that week than any other in 20 years.
Did you always want to be a gaffer?
It took a while to admit that I actually only wanted to be a gaffer. I'd been the DP on many shorts and music videos, but never quite felt the urge to shoot full time. Whilst I was gaffering Four Lions, Chris Morris pointed out that the DPs I'd been working with - Lol Crawley BSC, Erik Wilson, Danny Cohen BSC - never questioned they'd be DPs, they just feel they are DPs and get on with it. I thought: "Shit, I always wondered whether to be a DP or not", and that conversation really threw me. I realised I had never questioned wanting to be a gaffer. I just wanted to be one and got on with it.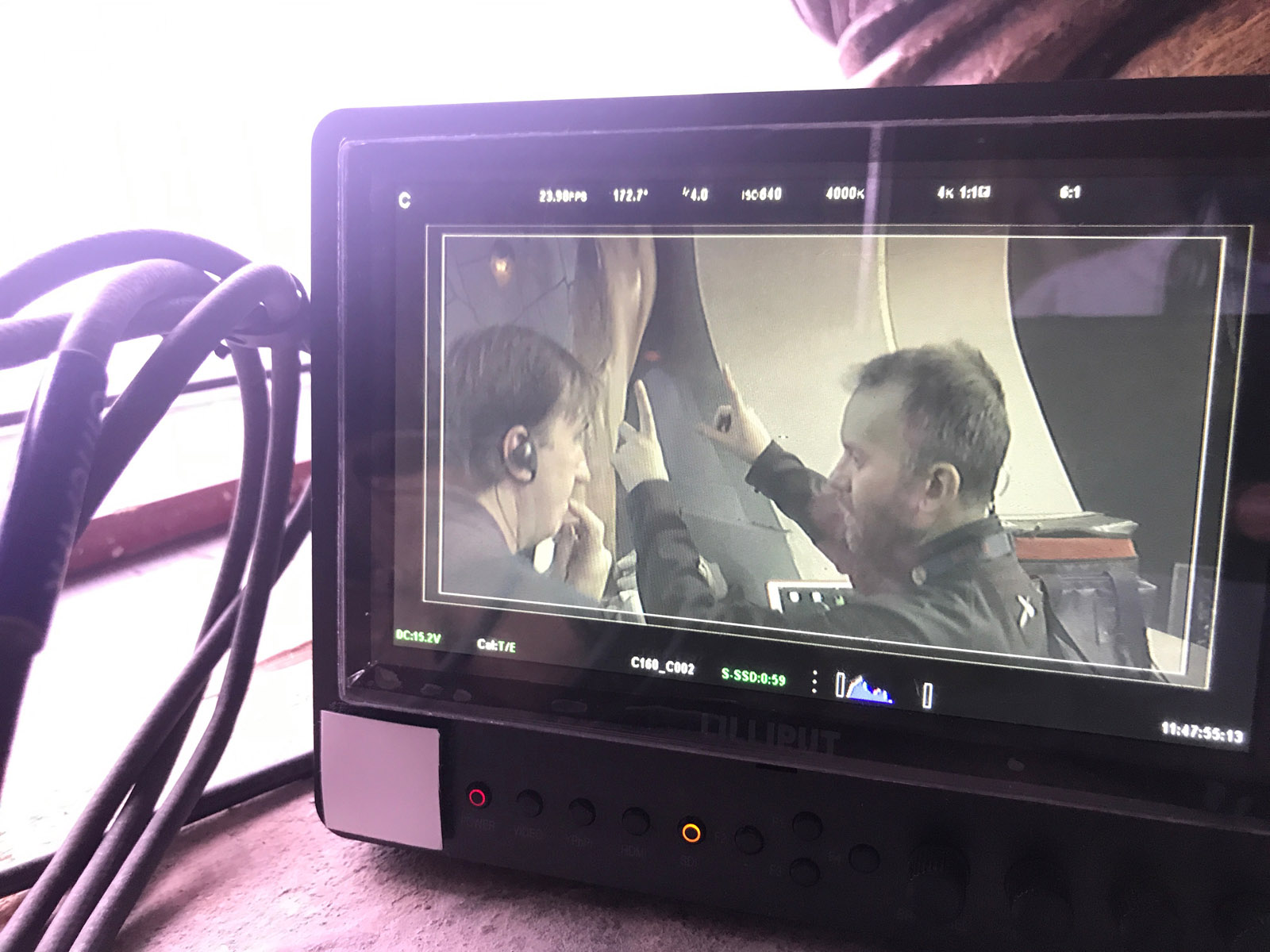 How did you learn the trade?
After working on shorts and music videos, as well as getting my qualifications, I picked up work as a daily electrician, mainly in Leeds, Manchester and Nottingham, around 2001-2003. It was a good mix - some jobs were as an electrician, seeing how gaffers/lighting teams worked, others were smaller, arty stuff, where I could learn more about lighting and make a few mistakes no one would ever know about!
Other important work was on the World Snooker Championships - outside broadcast work with a fantastic gaffer called Dave Coleshill, who sadly died a few years ago. Dave was the gaffer I learnt the most from and, quite often, I hear his voice in mine when I'm barking orders.
How to work with DPs
A gaffer and DP don't necessarily need to become best friends - although it's great when you do - but it's important to communicate well. That doesn't necessarily mean asking lots of questions. I have learnt to ask just one or two questions, and from their answer I can make a bunch of decisions.
Ideally, you'd be presenting a DP with options such as, "Is this night exterior moon-lit or lit by street lamps?", or "Do you prefer Tungsten or LED?", so the answers they give are as simple as possible, and the gaffer can then base their decisions on those answers.
DPs, along with ADs, carry the weight of a shooting day on their shoulders, and the gaffer's role is to support that. Quite often, the best way to do that is to work closely with other departments to take the pressure off.
Who are your normal crew?
Best boy Chris Stones and rigging gaffer John Antill. Myself, Chris and John have worked on all the projects I've done since moving to London. I rely on their skill, knowledge and professionalism
I've worked with HoD rigger Steve Fitzpatrick for about ten years. Good, friendly, professional riggers aren't quite as rare as is sometimes assumed, but Steve is a ruby in the dust.
And there's HoD practical electrician Dom Aronin. With the ability now to make our own LED practicals and build lighting control into bespoke fixtures, a gaffer really needs a good prac electrician, and Dom is one of the best.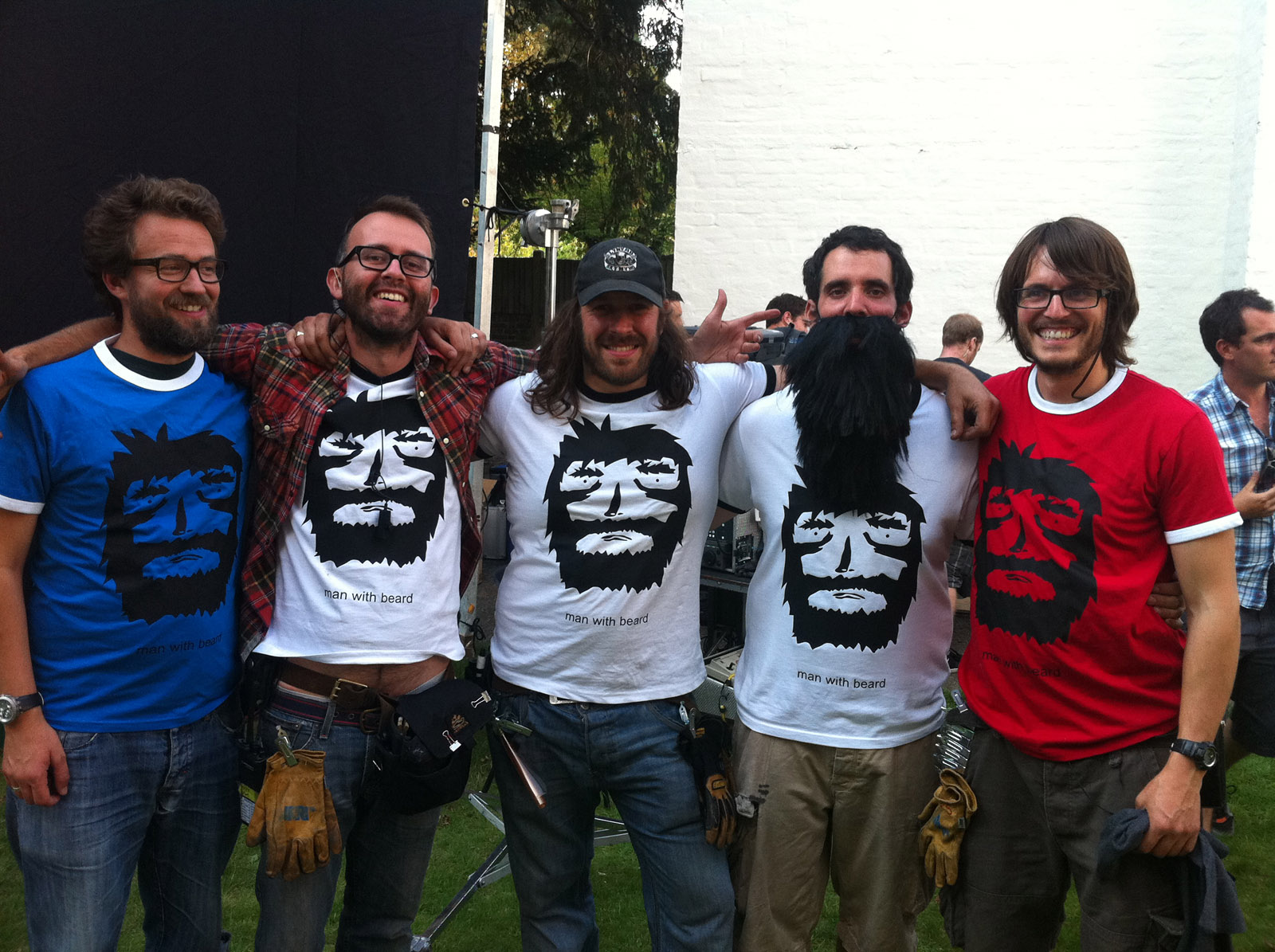 Your biggest challenges?
Paddington - it was the biggest job I'd done at the time. As a team I thought we rose to that challenge.
Paddington 2 - because it was bigger, busier and more ambitious. I wanted us to prove we could take what we learnt from the first film and show we were an even better team and part of an even better movie.
Dark Crystal - because there were new challenges we'd never faced before. Working only with puppets meant all sets were built on 4ft rostrums. The studio ceiling height was only 24ft. The power was limited. There was a sprinkler system to rig around. And we couldn't use hot lamps near the puppets. Also, it was a long shoot - I was on it for over a year - and it was all in the same studio.
All those jobs were with DP Erik Wilson - we have worked together for about 12 years now. The jobs we've done always seem to be incredibly challenging for one reason or another - challenges I've always enjoyed rising to.
What's been the most difficult set you have lit?
On Paddington, I'd say the sequence shot in the Natural History Museum. We could only access the building from 6pm each day, so our ability to pre-light was severely limited. We could leave dumps of kit in a few allocated rooms, but nothing could be pre-rigged because the museum was open to the public each day. Every night we'd rig as quickly as we could, with a huge team, shoot overnight, and then de-rig and put everything back in store. We did that every night for a week. There were some big set-ups in that location, and there were delicate and valuable artifacts everywhere so there could be no damage. I'm proud of how we as a team got through those nights and it's a great sequence in the film. After that, St Paul's Cathedral, Tower Bridge and Little Venice on Paddington 2 seemed a doddle.
Which films are you most proud of?
The Crown - to keep being asked back is an honour, and the fact that it keeps getting nominated for cinematography awards, and often wins, is great.
One of the best elements of working on The Crown is that because there are two units, there are two gaffers on the job. So I've got to know Andy Long really well by working alongside him. It's great comparing notes and ideas with another gaffer, because that rarely happens.
Also Berberian Sound Studio - the low-budget film directed by Peter Strickland, shot by Nic Knowland BSC. It was the first film I worked on with Chris Stones as best boy. It's fantastic-looking, and I'm proud of the projector lighting effects we did.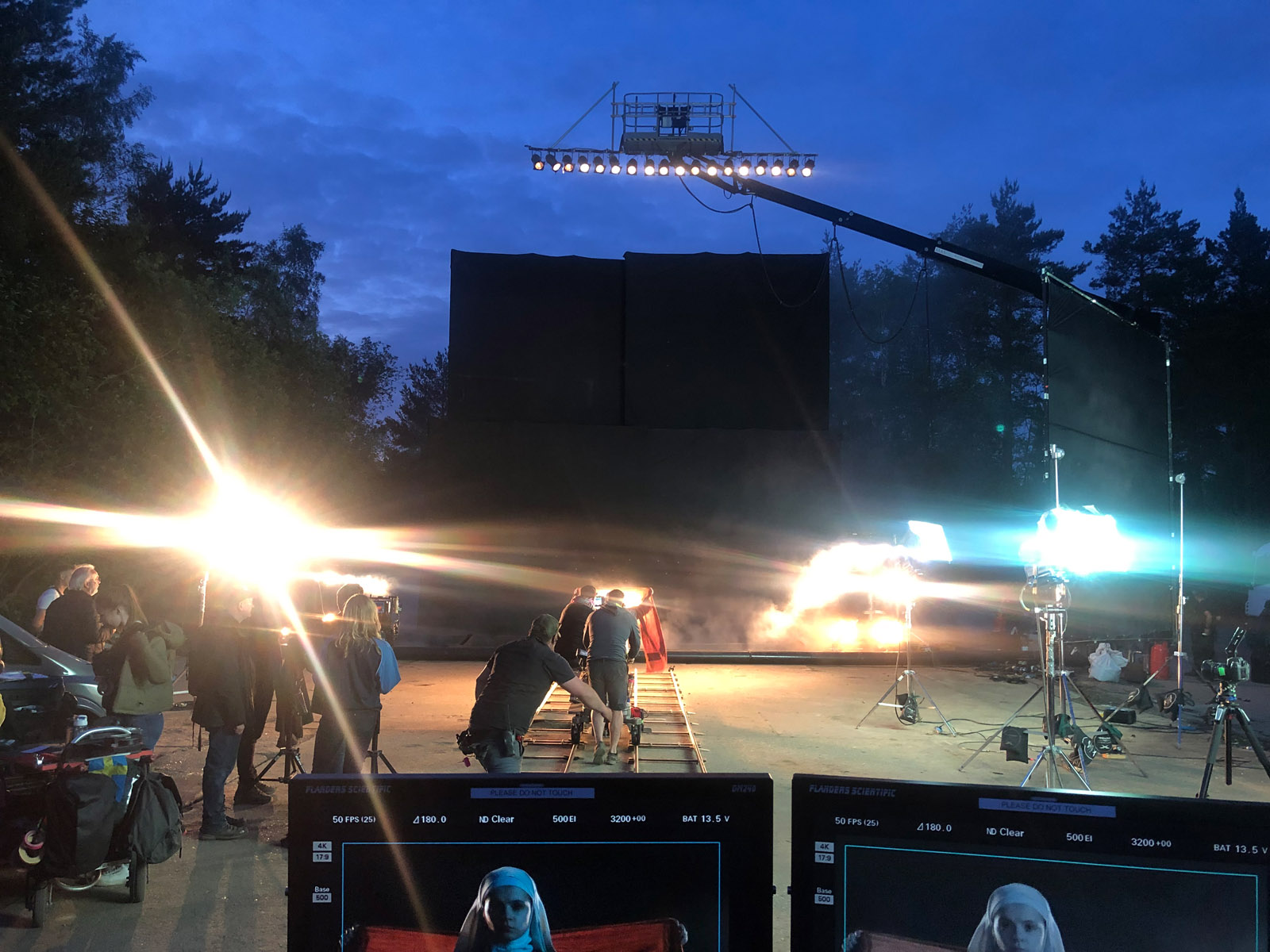 What are your favourite/ most trusted bits of kit? 
My laptop and iPad. The fact that you can control many LED lights through an iPad is great for location work. I use it with RatPac's Cintennas and Cinelex's Skynodes and they work really well.
How do you keep up with the latest innovations in lighting?
LED is the hardest, and the trickiest thing is knowing the colour rendition is good. You have to test as much as possible. If the DP sets up a camera test, or there's a costume or hair/make-up test, I'd ask the lighting company for different kinds of lights, one's I hadn't used before, so we can see what they're like on-camera. If there isn't a camera test, I'd go to the lighting company in person or get them to deliver for you. And if there isn't a camera around, I'd use my colour meter to take rendition readings, so I have something to refer to. But as much testing before being on-set the better. Prep time is great for learning about new innovations. It's difficult to try new lights on a shooting day as time is so precious.
Outside of the film lighting world, there's a theatre lighting podcast I listen to called 'Light Talk'. Theatre and concert lighting feels more cutting-edge sometimes, perhaps because they have more time to test. I've learnt a lot about lighting from looking at parallel industries.
Advice for aspiring gaffers?
Choose your team well. The world has changed, and having a team you can rely on will be important for gaffers returning to film sets under the new Covid-19 restrictions.
Make your team diverse and inclusive. We all need to think about our hiring practices and to ensure everyone has the opportunity to work in lighting.
Join BECTU. The work they do isn't just about rates and working hours. There's lots they do towards equality and safety, and the lobbying done throughout lockdown has been incredible.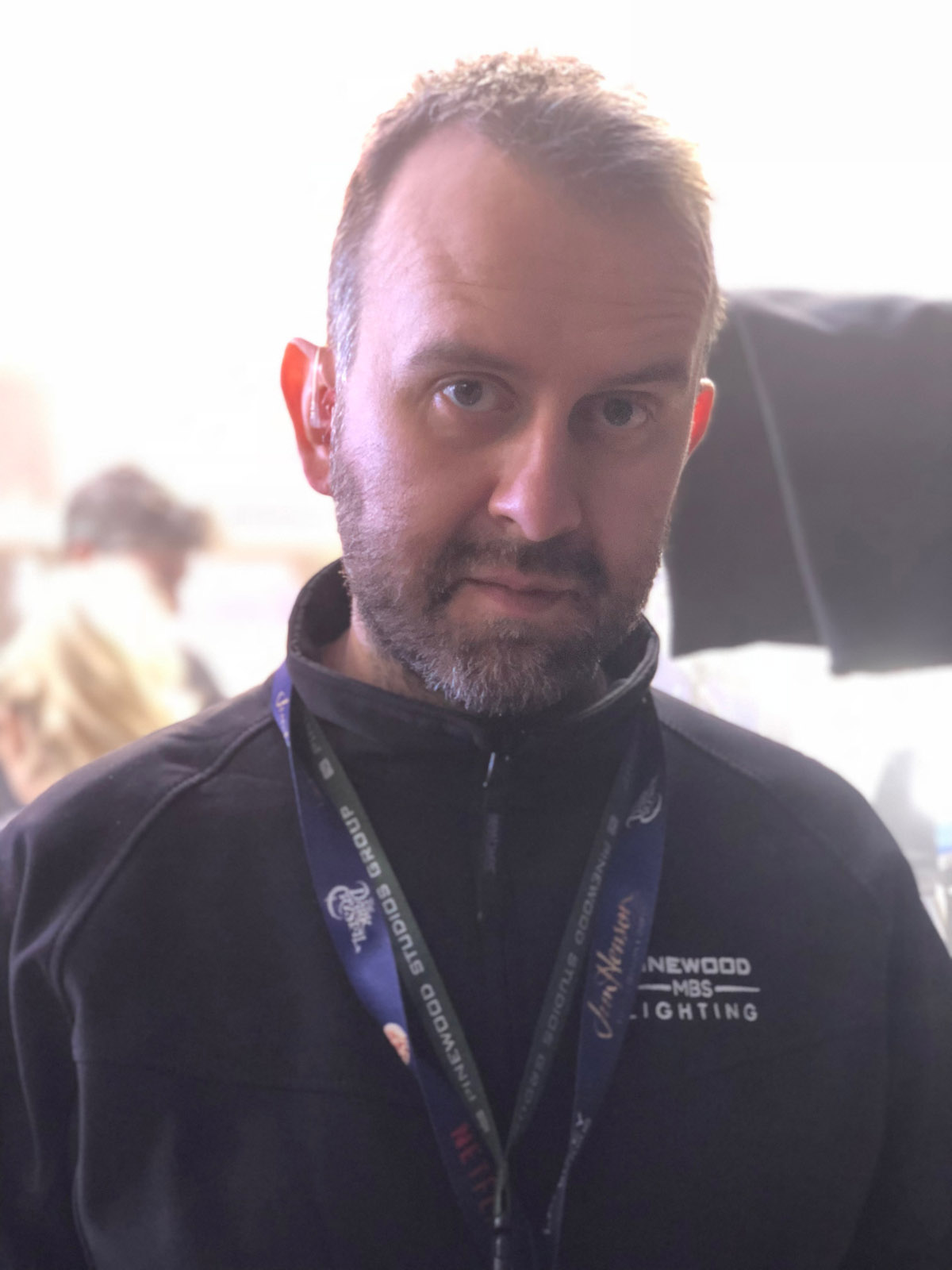 Cinematographer Ole Birkeland BSC says:
Andy is a wonderful human being and brilliant gaffer. Working with him has always been educational because of his amazing knowledge and curiosity. He will take any idea you throw at him and make it better, or more interesting. He usually makes rather fanciful ideas practical and executable.
Andy always knows the script as well as I do, and will go the extra mile to make sure we follow-through visually. When unplanned changes are thrown his way he always makes sure we can execute them quickly and efficiently. He and his brilliant team do it all with big smiles, so it's always a joy.
Cinematographer Erik Wilson says:
The most important qualities in a gaffer for me are as a collaborator and sounding board. There are lots of good gaffers who do a great job, so personality becomes very important. How well you work together under stress.
My relationship with Andy has stood the test of time. He's my friend and long time collaborator. I really like how he researches ideas and techniques and finds pragmatic solutions and methods for the overall approach to a shoot. He's fantastic at foreseeing problems and working with other departments to solve them. He has his own monitor on-set with log input and LUTs, so he can directly communicate with the sparks or desk op, rather than going through DIT and me for smaller changes and adjustments that are needed, such as tweaking a desk lamp that is unnecessarily hot.
Cinematographer Adriano Goldman BSC ASC says:
I met Andy in 2014 when I came to London to shoot Burnt with director John Wells. Andy had just done Suffragette and was highly-recommended by my friend Richard Styles, 1st AD. It was a smooth first experience. Andy is a softly-spoken guy with strong opinions. He then joined me on the first season of The Crown, a massive challenge at the time, again showing incredible commitment and creative energy. We've been working together on all The Crown seasons since then. Andy brings knowledge and enthusiasm, he really engages with the story and the film grammar, but he's also tech savvy, always researching and presenting the most advanced apps and light sources. I rely very much on practical lights, and he likes to work closely with the art department, selecting lamps and bulbs, trying to find ways to fit actual sources into the sets and more. It's a pleasure to have Andy by my side. His team are film lovers, a kind of sparks collective, always with the best attitude and discipline.