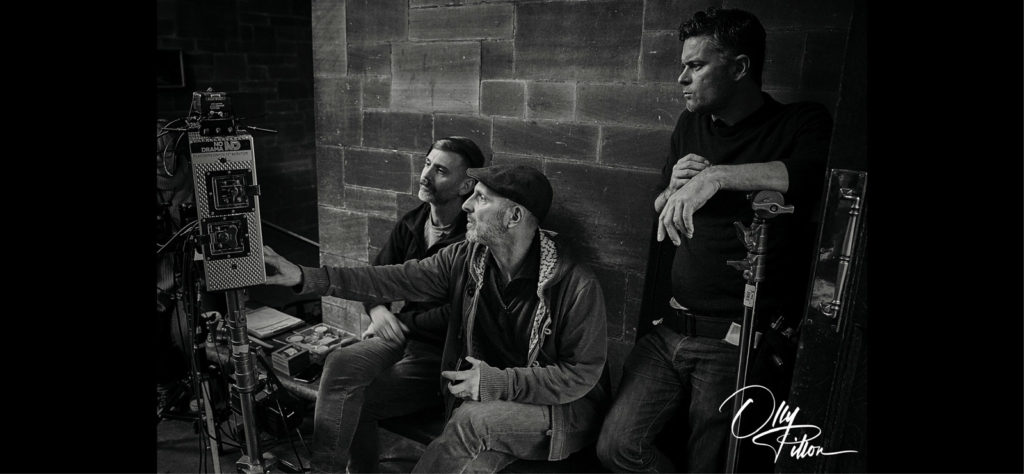 Cinematographer David Katznelson reminisces about his time shooting It's a Sin. The series – which was written and created by Russell T Davies and directed by Peter Hoar – chronicles four friends' experiences in London in the '80s and the impact the AIDS crisis has on their lives.
"It was one of those scripts you just can't put down. I knew and loved Russell T Davies' previous work; he is a genius writer. This story was clearly very personal to him – he had created so many vivid characters and such powerful emotional events," says cinematographer David Katznelson. "I was a teenager in the '80s and remember the Aids crisis well but revisiting it through the eyes of this group of young people who lost so many of their friends was heart breaking. This is such an important story to tell."
Despite not having worked with director Peter Hoar before, Katznelson immediately clicked with him when filming It's a Sin. "He has this incredibly positive approach and is a very generous character. We didn't always have long shot lists, instead we took our cue from the scene and characters' energy and let that inform us on how to shoot each scenario."
Katznelson also worked closely with camera operator Dan Nightingale, focus pullers Stephen Smith and Mike Richardson, loaders Amber Osborne and Mitchell Payne, gaffer Martin Taylor "and his great team of sparks" and two trainees. "We had two cameras running a lot of the time, a fairly big camera package, and busy days, so I relied heavily on the team."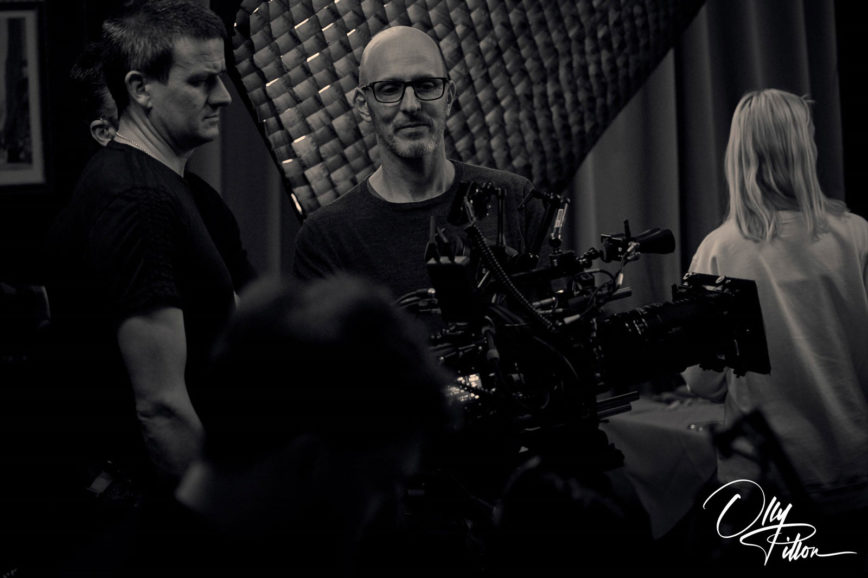 One of the main visual inspirations was Gus Van Sant's Milk (2008). "The coverage is so simple and clever, and yet it's so visual, and of course thematically there are overlaps," says the DP, who also looked at iconic '80s aids victims stills such as the work of photographer Nan Golding.
Russell T Davies was a key source of information and was in constant dialogue with the team about how he envisaged locations and scenes. Early on Hoar, Davies, production designer Luana Hanson and Katznelson decided they did not want to make the '80s drab, grey and colourless, despite the hard-hitting subject matter. "Instead, we wanted to reflect the joy and fun the characters went through. As Russell says about his journey through the '80s, much of it was fun filled," says Katznelson.
Manchester doubled up for '80s London and the team worked with around 175 different locations and sets such as The Pink Palace where the young people live and have parties. "Luana created the whole flat with the living room at one end, and the kitchen at the other, so during the many party scenes the camera could travel between the rooms through a long corridor to give the parties some scale."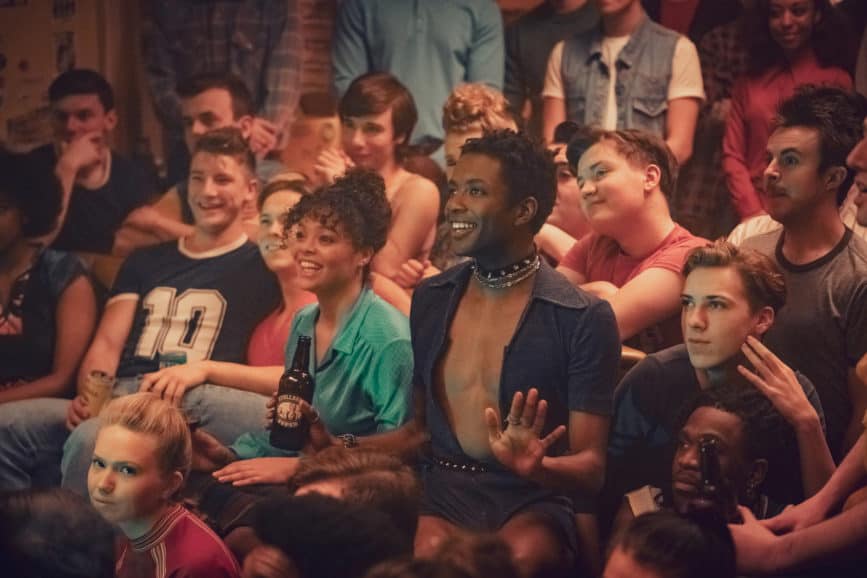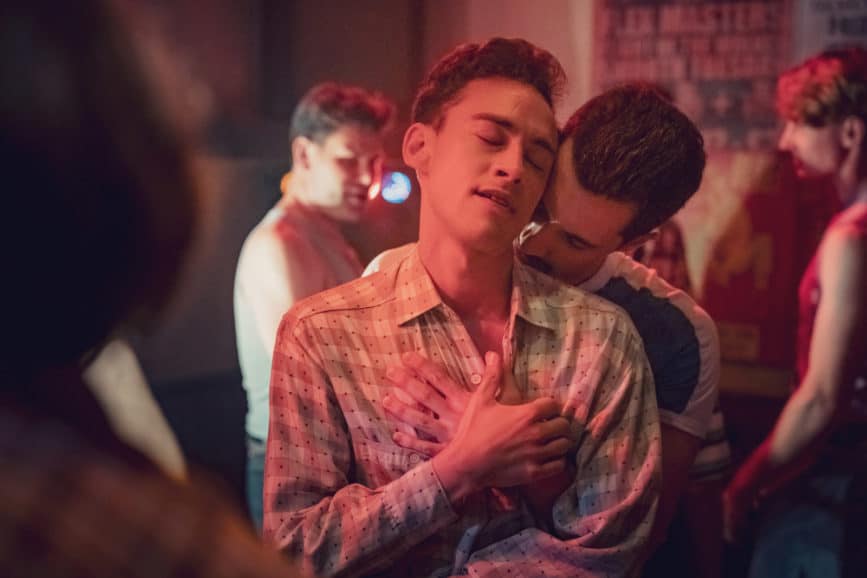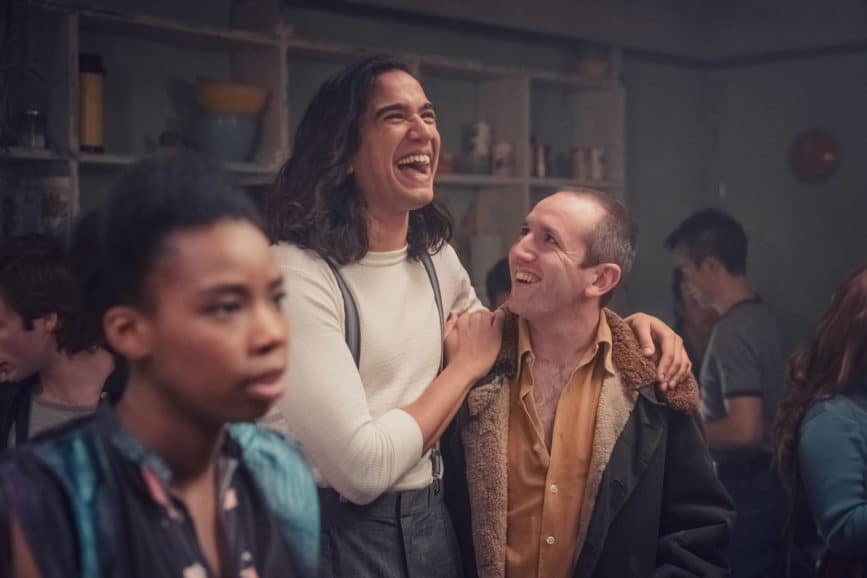 Katznelson shot on the Sony Venice from No Drama in Manchester. "I love shooting on the Venice. On this occasion one camera was rigged as the main A camera, which was also used for Steadicam work. The other was rigged in a slightly peculiar way – we had an extra-long base plate it could sit on, and the camera was split in two with a three-metre cable between the sensor part of the camera and the recording part. This meant we could always quickly split the camera in two and fit the small sensor part into a tight space, while the recorder was out of the way."
As the script revolved around the young characters who have an incredible lust for life in contrast to the older generation, some of whom are more set in their ways, Katznelson decided to shoot with two types of lenses to mark different elements of the story. He used 2 Cooke S6/i anamorphic lenses in 4K for the more conventional scenes in Richie's home with his parents, and Canon K35 spherical lenses used in 5.7K for parties, handheld work, and the scenes in the Pink Palace.
The filmmakers wanted to match the young characters' energy by moving the camera in different ways and selectively using handheld. "We used lots of movement for scenes with the young, and slower and more considered for those revolving around the older generation," explains Katznelson. "The younger characters were quite often on the move, and we would follow them and sometimes do whip pans between them to amplify the energy. We would either be handheld or on a Steadicam chasing after them or leading them. For scenes with parents and the establishment, movement was used to create mood with slow push ins to highlight certain lines.
"Russell wrote these incredible monologues for Richie Tozer, the main character, where he is constantly on the move, and travels between different locations as he speaks. The camera would travel down a street at night, go in through a bar, back out to another bar and so on – a bit of a challenge but exciting to do."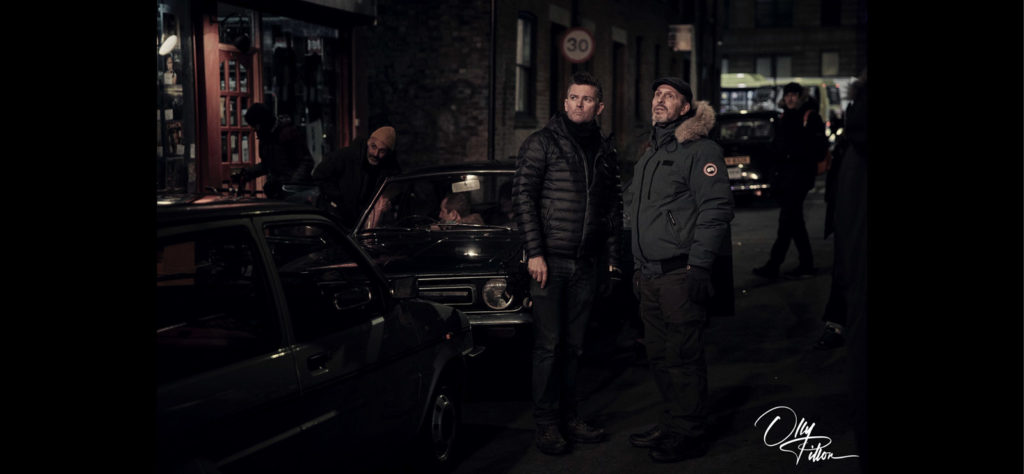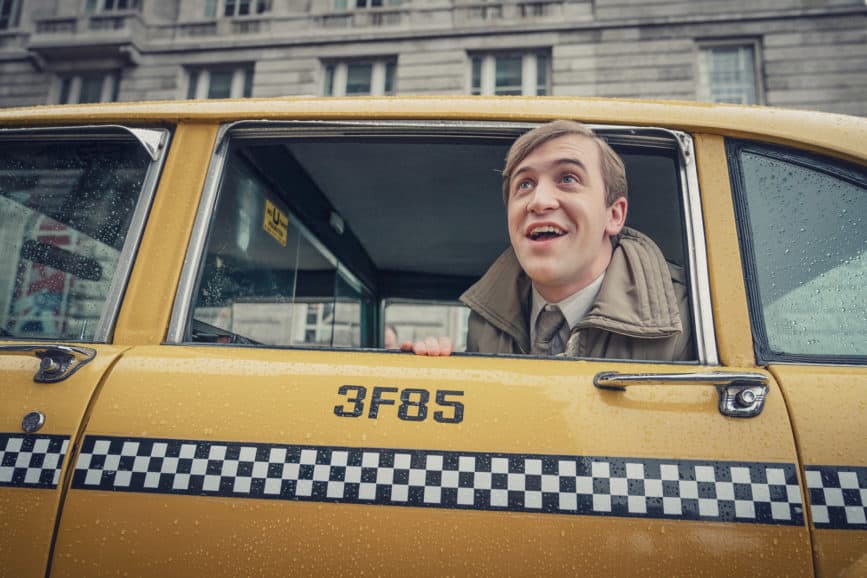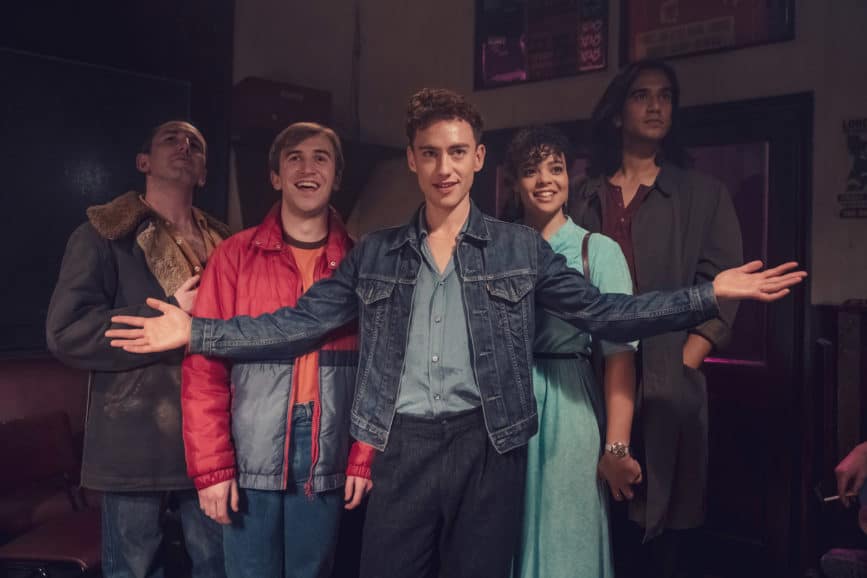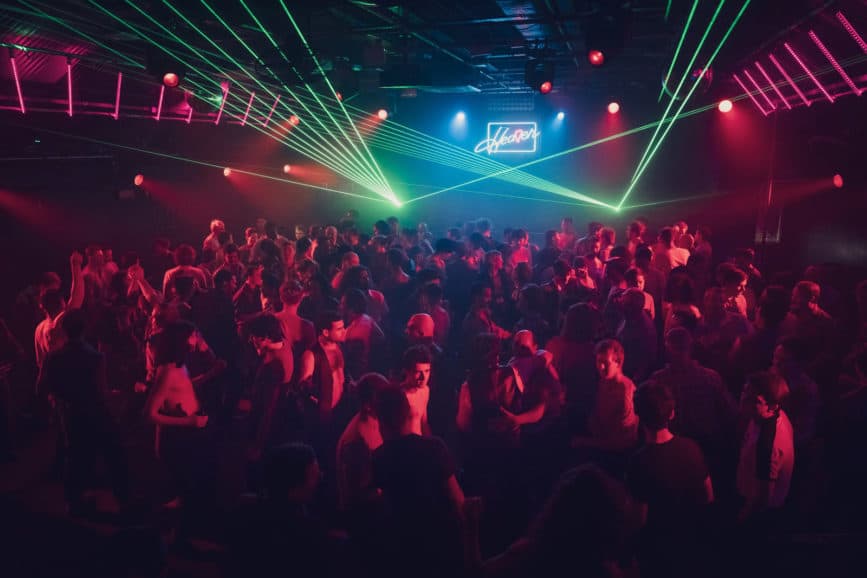 Gaffer Martin Taylor introduced Katznelson to a selection of new lights such as the Astera Titans. "I fell in love with them, but we ended up using mainly tungsten lights like Octodomes and Rifa lights. I really like natural light so that's what we tried to recreate most of the time, usually as soft as possible with extra diffusion close to the actors," he says.
Ever since Hoar and Katznelson first spoke to Jodie Davidson at Technicolor they knew she was the right person for the job. "She is very visual, had the right approach to the story and is a brilliant collaborator," he says.
The first grading session was remote and took place during lockdown with Katznelson using an iPad at home and Davidson was in Soho. "Within the first grading session she had gained my complete trust. Having never worked together before, or even met in person, we were able to grade five episodes over eight weeks. However, I had a very good set of stills that our brilliant DIT Olly Pillon made for me by the end of each shooting day. Looking at them occasionally during the grade reminded me about what we had tried to achieve on the day."
When the first lockdown eased and Katznelson was able to see the image for the first time in HDR at Technicolor in Soho he was "blown away". "It looked like I had imagined, but better. All thanks to Jodie, who with a brilliant eye for detail, colour, and contrast."
The proudest moment for Katznelson was when he watched the rough cut of the series with his wife, before the grade. "She laughed and cried more than I can ever remember her doing for any film or TV series we have watched together," he says. "This was one of the happiest shoots I have been on. The cast were such great fun, and the entire crew were so supportive of one other and together helped tell an incredibly important story."
BY ZOE MUTTER
David Katznelson is represented by Casarotto Ramsay. All episodes of It's a Sin are available on All4.