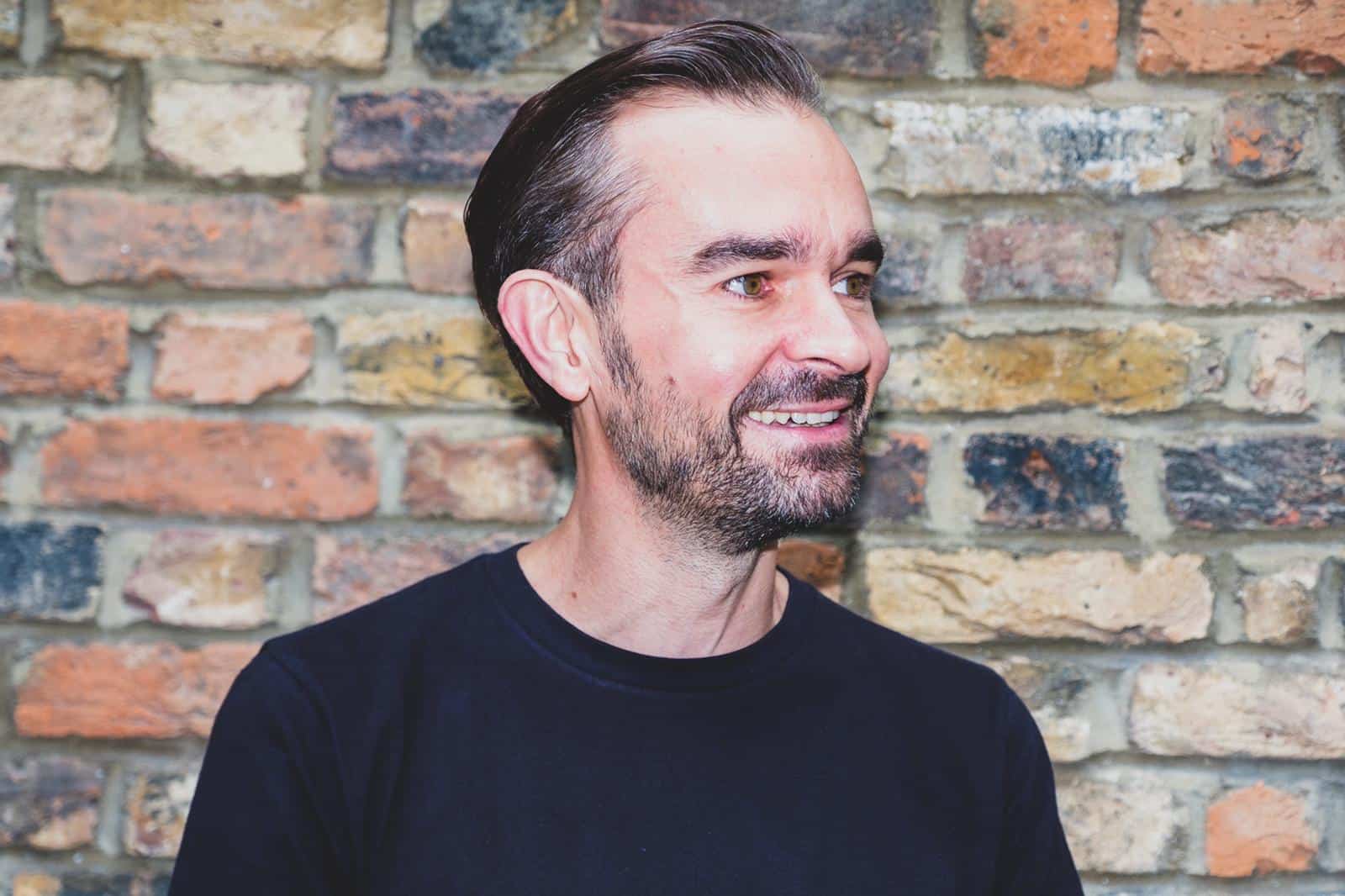 As the pandemic loomed, leading animation, VFX and games studios went online to support young talent with careers advice, feedback on creative projects and guidance on fast-changing technology trends. Simon Devereux, founder and director of ACCESS:VFX, shares his views on how technology tackles the current challenges in the creative industry and supports the development of its diverse talent.
I meet many self-taught artists who make games on their phones or create digital content for fun because they've been inspired by their personal interests, such as gaming, movies, animation or TV. Often, they don't know that they can channel these creative leanings into amazing careers and professional crafts. At ACCESS:VFX, we spread this awareness across diverse talent from disadvantaged backgrounds, knowing we have the potential to enrich the creative industry simply by making it more inclusive. Framestore, Blue Zoo, DNEG, Moonraker, Cinesite, Carse & Waterman Productions, and many other competing studios have joined forces to actively inspire ambitious artists with practical tools essential to succeed in the industry.
With lockdown significantly increasing screen time, there's a chance the pandemic hasn't jeopardised the golden age of TV and filmmaking. "All the streaming services that are creating content at an unrelenting pace are providing a lot of work for the industry, which means a skills shortage," says Tom Box from Blue Zoo. The conclusion is simple – we need lots more artists at all levels, but it's not a straightforward issue to solve. There are still many challenges associated with awareness, job locations and mentoring opportunities.
Opening creative doors
Artists who have been inspired at an early age and are working towards a clear industry career path are particularly drawn to London, which is creating a gap in the regional talent pool. "For regional companies such as Moonraker VFX there's a real need for new and talented artists to join," says Emma Kolasinska from Moonraker VFX. "Many junior artists think they need to head straight for London, but there are so many exciting companies outside of the capital."
Similarly, although breaking into the games sector can be difficult, there are plenty of options available. "Most graduate jobs advertised are with larger companies, as it takes a significant time investment to help graduates transition from college to industry. But there are also opportunities for grads to make their own games, or indeed games assets, for sale," comments Mark Flanagan from Epic Games.
At ACCESS:VFX, we're helping junior artists realise there are many exciting companies outside of London and that there's a huge appetite for mentoring around the world. Our Foundry-sponsored e-mentoring platform provides a great example of how technology can be harnessed for talent development. We're able to remove all the barriers to being a mentor and create an industry mentoring initiative that doesn't require a physical presence and is completely free to use. The initiative has quickly spread across the globe, expanding in the UK and rapidly growing in Quebec, California, New York, and most recently, in Australia and New Zealand. 
Talent aid in the pandemic
Last year's restrictions have forced ACCESS:VFX to pivot its activities to a digital, remote format. Since March 2020, we've hosted numerous online events and collaborative projects, while the ever-popular podcast and YouTube series featuring leading industry members covering the latest hot topics have gone from strength to strength, significantly boosting interest in the e-mentoring scheme.
In 2020, we connected 689 mentees with 346 mentors to help improve their career prospects, discuss their academic needs, develop their skills and set up work placements. The latest report on the ACCESS:VFX e-mentoring scheme shows that females and/or people from BAME ethnicities accounted for 70% of all mentees. Meanwhile, 57% of all our mentors are from these under-represented groups, working across a wide range of departments, ranging from art and production to 3D and animation.
The interest we've seen in our e-mentoring scheme since last year shows that a lot of young and ambitious people are seeking guidance in these difficult times. We're lucky to be a part of an incredibly supportive industry, with established professionals always willing to help up-and-coming talent find its way to a dream career. During lockdowns and self-isolation, it's been more important than ever to make sure no one feels alone.
Ever-changing tech game
One of the main challenges facing aspiring talent when entering and progressing in animation, VFX and games careers is staying on top of changing technology. As such, a big part of mentoring is helping them stay ahead of the technology game.
For example, Moonraker VFX is a prolific user of Maya, Nuke, Houdini, After Effects, and Fusion, which gives the studio more flexibility in the types of work it undertakes. Games studios, on the other hand, recommend knowing Perforce and Jira, as these are two of the most commonly used programmes in the industry for source control and managing projects, both vital skills are not always considered. For 3D modelling, 3ds Max and Maya are the largest players, though Houdini is gaining a strong following. Substance Painter and Substance Designer are everywhere for texturing while ZBrush has a strong following in concept and character work.
On the animation side, the most popular programmes don't differ much from those widely used in VFX, with Tom highlighting that the most common software tools in his experience are Maya, Nuke and the Adobe suite. However, he also points out that it's not all about software: "We care more about the underlying skills, such as drawing, sculpting, photography or coding. Knowing what buttons to push is the easy bit."
Looking to the future
We're heading towards a future where creating games will require fewer repetitive technical tasks, and more emphasis on directing a strong vision, telling the story, and engaging the player. The key trends leading us there are procedural content generation, AI and reality capturing techniques.
In the animation sector, Tom sees a big shift in real-time rendering, utilising the immense power of GPU technology, as "this allows teams to work much more productively, and respond more dynamically to client needs, which makes everyone's lives easier," he says. "We will also see a much greater use of remote working using technology such as PC over IP – not just for current events, but also to find the best talent and not expect them to relocate to you."
This is a key aspect of the ACCESS:VFX e-mentoring scheme, which provides a low-cost way of helping a huge amount of people, regardless of their location. "Mentors are able to give their mentees insight into what it's like to work in a studio and which areas of their personal development they need to concentrate on to find a way into what is a very competitive market," says Emma. "I find it extremely rewarding to be a mentor."
But, while great strides have already been made, we're only just getting started. Our goal is to help drive more collaboration between mentors and mentees across the world, growing the creative industry through this two-way support and filling it with the best global talent.