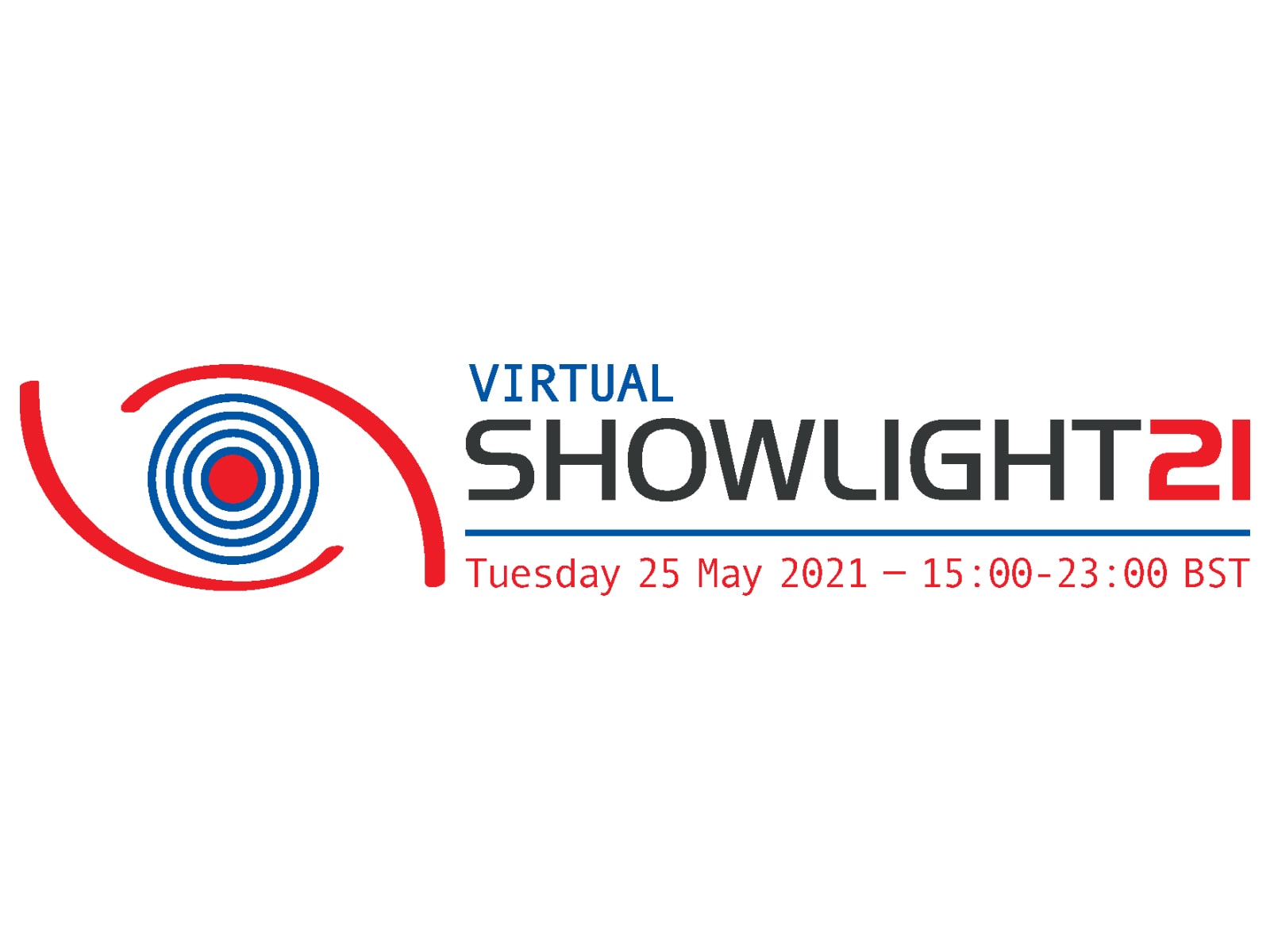 Virtual Showlight is ready to entertain and inform you with a selection of speakers and a panel discussion focusing on diversity within the industry.
There will be plenty of opportunity to network between papers, meet with sponsoring manufacturers in their breakout rooms, and view a selection of Video Shorts from a rich variety of lighting designers as stand–alone features or tasters of the next full Showlight event. 
 Virtual Showlight takes place on Tuesday 25 May 2021 from 15.00 BST – 23.00 BST. The following timings may be subject to alteration, and any changes will be announced at the start of the conference. Video Shorts will be presented between sessions. 
Programme of Events  
15.00   Introduction & welcome from Showlight chairman, John Allen
15.10 Paper 1 – The Disco Lighthouse – Hamish Jenkinson
15.45 Break
16.00 Paper 2 – Lighting a Comic Book Movie – Birds of Prey Case Study – Mike Bauman
16.45 Sponsors Breakout Rooms
17.35 Paper 3 – Lighting Around The World Without Leaving Home: The Story of 'Waitress' in Japan – Ken Billington, Rob Halliday, Aaron Porter
18.15 Networking, Sponsors Breakout Rooms & Meal Break
19.15 Panel Discussion with Q&A – A Panel on Diversity – to celebrate, to listen and to learn
20.15 Break
20.30 Paper 4 – From Shipyard to Street Art Museum – Floriaan Ganzevoort, Isabel Nielen and Mike Evers
21.15 Break
21.30 Paper 5 – BBC Strictly Come Dancing – David Bishop
22.15 Breakouts and Networking
23.15 Conference finishes 
 See the VSL website for full details.