Shining a light on...

Gaffers 'R' Us / Tom Gates
Shining a light on...

Gaffers 'R' Us / Tom Gates
Fact file
Age: 59
Education: London Comprehensive School
Hobby/Passions: I don't watch that much telly these days. I tend to go out with our dogs, or sometimes down the pub.
Selected Filmography (as gaffer unless otherwise indicated)
The Nevers (TV series) (2020)
Supernova (2020)
Game Of Thrones (TV series) (73 episodes) (2011-2019)
Britannia (TV series) (2017)
Downton Abbey (TV series) (2013-2014)
Serena (key lighting gaffer) (2014)
Saving Mr. Banks (gaffer: UK) (2013)
Alan Partridge (2013)
I, Anna 
(2012)
Lost Christmas (2011)
Silent Witness (TV series) (2011)
Framed (TV movie) (2009)
Margaret (TV movie) (2009)
He Kills Coppers (TV movie) 
(2008)
The Broken 
(2008)
The Dinner Party (TV movie) (2007)
Meadowlands (TV series) (2007)
Housewife, 49 (TV movie) (lighting gaffer) (2006)
Comme t'y Es Belle! (2006)
The Truth About Love (2005)
The Jacket (2005)
Wondrous Oblivion (2003)
Tipping The Velvet (TV mini-series) (2002)
Bridget Jones's Diary (lighting gaffer) (2001)
Beautiful Creatures (lighting gaffer) (2000)
Essex Boys (2000)
Clocking Off (TV series) (2000)
Roger Roger (TV series) (1999)
Little White Lies (TV movie) (1998)
Eye Of The Eagle (1997)
The Affair (TV movie) (1995)
Seaforth (TV mini-series) (1994)
Double X: The Name Of The Game (1992)
Lorna Doone (TV movie) (1990)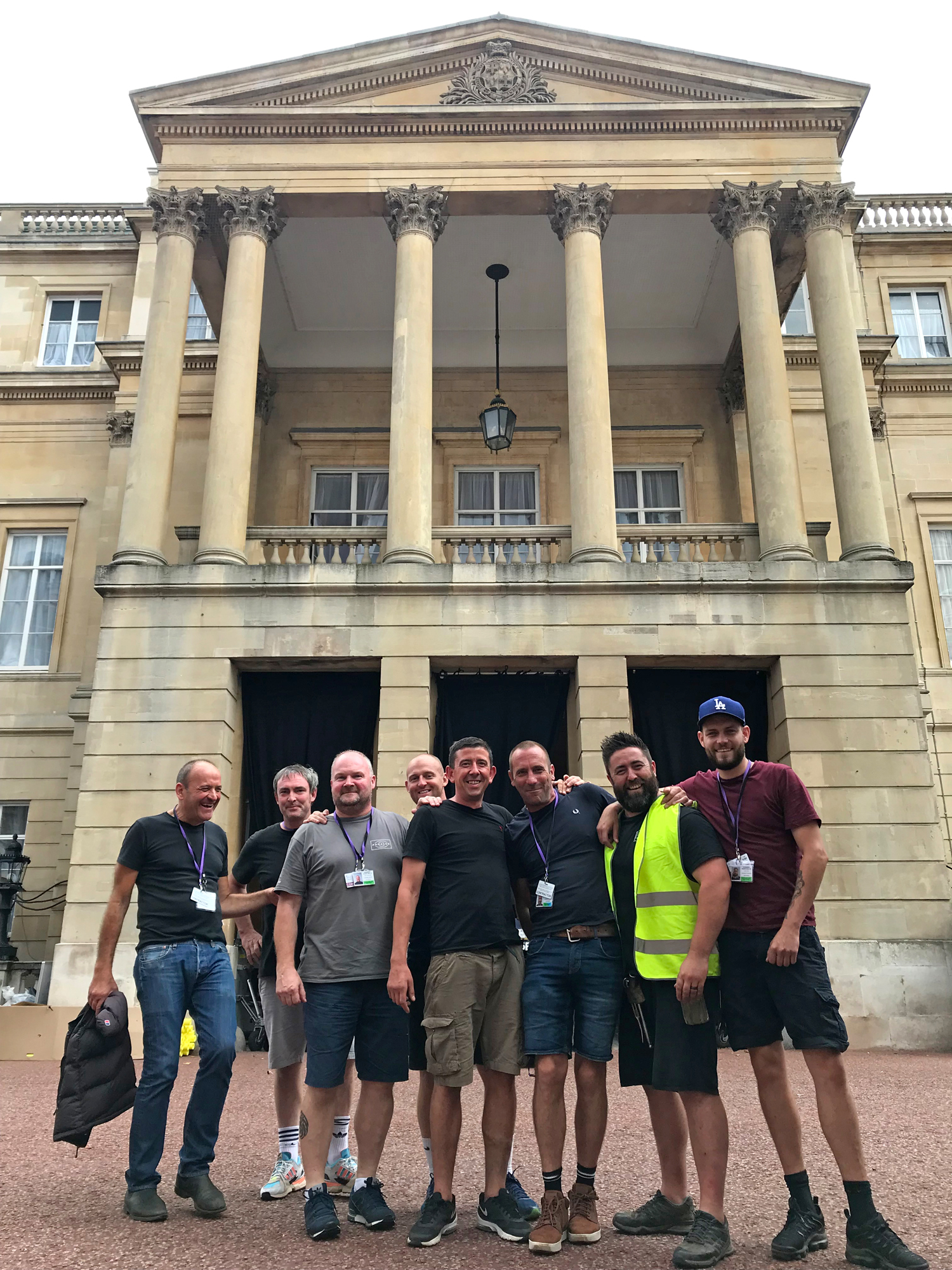 Getting started…
It's simple… if you know the right people. I went straight from school to Lee Lighting in 1976. My best friend at school was Perry Evans, who also trained at Lee Lighting. It was about who you knew in those days. I started working in the stores, then became a floor electrician, before moving to proper film sparks and then my first gaffer jobs on pop promos 30 years ago.
You need a few lucky breaks too, and I got them from DPs such as John Metcalf, who started me gaffering pop promos, and John Matheson BSC, and I built it up from there.
Ambition
I got a big break from Stuart Dryburgh NZCS ASC on Bridget Jones's Diary in 2001 and the rest is history. But it was always clear to me that I wanted to be a gaffer. I didn't want to do rigging for the rest of my life. So I paid attention to how DPs worked and how the whole lighting team functioned on-set. Eventually it all just clicked into place. It's something you can't really learn from books. You just absorb it on the job.
What makes for a good gaffer?
It's about combining lots of skills, and have to get on with different people. First, you have to be able to effectively manage your lighting team. Then there's the grown-ups in different departments - the camera team, art department and locations. Sometimes directors of photography can fire 20 different instructions at you after rehearsal. You have to take the changes on-board, and not get stressed out about the pressure.
In addition to having to have a good attitude and management skills, what DPs really like is for their gaffers to develop an eye for lighting. Again, it's not something that you can teach really. But I found that suddenly I felt comfortable on any set in the world and in any scenario. I knew what lamps to use, what cranes and cherry pickers we'd need. It all just seemed to fall into place one day.
The gaffer/DP relationship
I have worked with 50 or 60 directors of photography over the years. Some DPs I met at the start (such as Stuart Dryburgh) I'm still doing work for. They are all different, but the relationship works best in my opinion when the DP hardly needs to tell you anything.
Gaffers and DPs can develop a chemistry together. When I work with Seamus McGarvey BSC ASC, for instance, we just bounce off each other. I know what he wants. I just need to see the location/technical drawings and the script. When I have fine-tuned everything, he comes in. If he's there more than half an hour tweaking things I know I haven't done my job properly!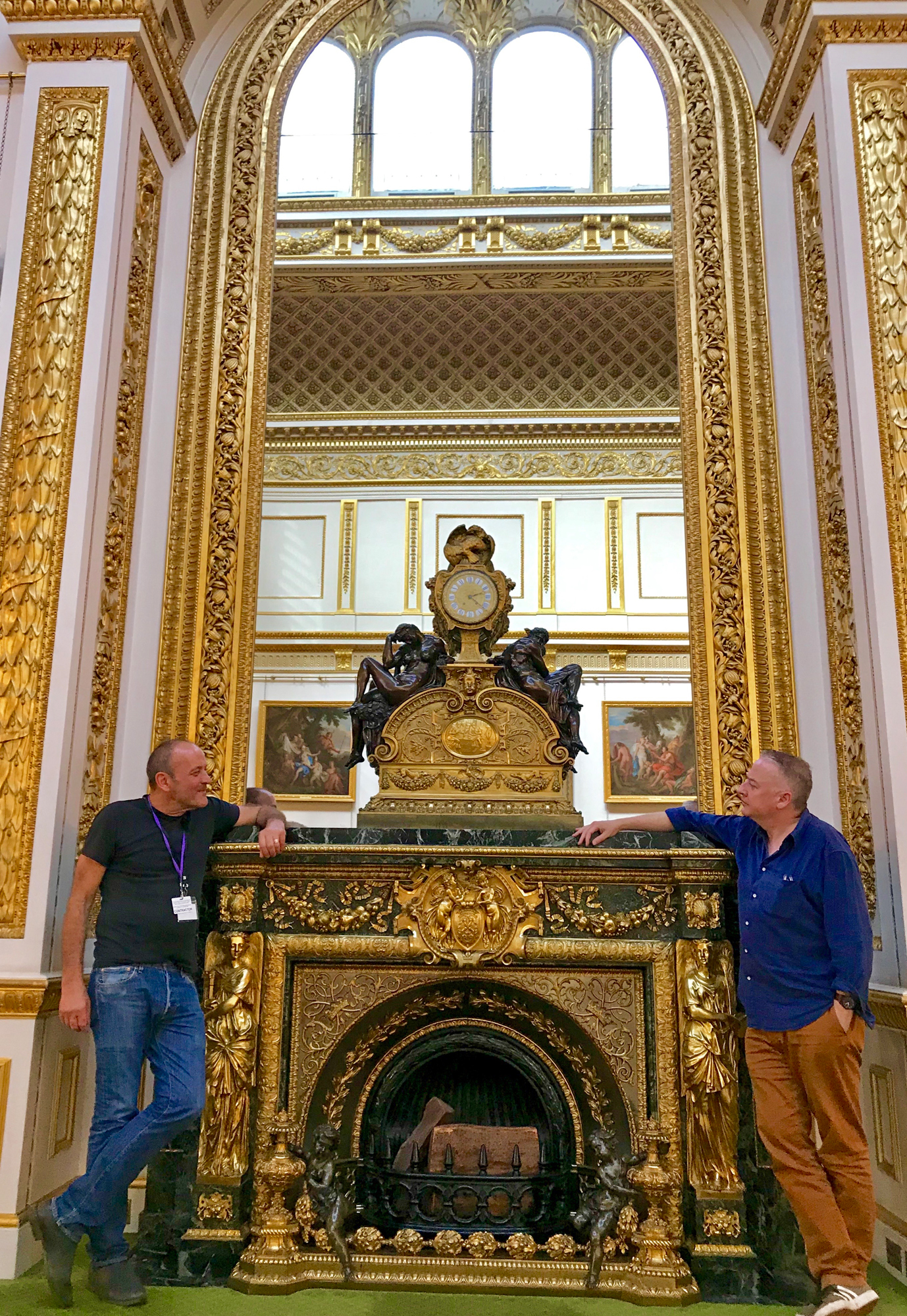 Core team
It varies job-to-job, but it's nice to have a permanent rigging crew with a rigging gaffer, charge hands and best boy. On Game Of Thrones we had a core team of 28 in the electrical department and I hand-picked them all. My rigging gaffer is Brett McCrum, rigging gaffer (locations) is Eddie Knight, and rigging gaffer for studios Vince Madden (they are both chargehand rigging gaffers).
Rise of the desk operator
One of the most important jobs in film lighting these days is the desk op. They can control the lighting on the whole set from a single tablet or iPad, often sitting close to the DP and communicating directly with them.
In the LED world, lighting has become a lot more controllable and the quality of the LED light sources is much better now. Being able to dial-in colours and lighting intensity saves tons of time and energy, and this is generally a good thing because the carbon footprint of film lighting is becoming an increasingly important consideration. When you think that a single Sky Panel is 400W and a Spacelight is 5KW, LED saves money on fuel and time spent rigging.
Game Of Thrones experience
I spent nearly a decade lighting Game Of Thrones, which has been a fantastic experience. I've worked with some outstanding DPs - the likes of Jonathan Freeman (I'm going to do the new Star Wars film at Pinewood with him this summer), David Franco and Fabian Wagner BSC ASC.
But I've also seen some of the toughest conditions out there in Ireland - plenty of wind and rain, which is never good for lighting. Every season of Game Of Thrones presented big challenges - none more so than the last, season eight. We did 12 consecutive weeks of night shooting in one hit, starting in January through to April. I've never heard of anybody else doing that much night shooting. It took months of preparation and planning. The sheer amount of dimming and cable was quite something. We used lots of cranes, cherry pickers and booms, all with full, half and quarter Wendys. There were lots of quarter Wendys on the floor for trench fire and torches, and on top of all that, Sky Panel soft boxes to create moonlight. It required a seemingly endless amount of lighting technicians and riggers, but it all came together. It was definitely the most logistically complex thing I've done, but the results were amazing. Night is always more dramatic.
Advice for gaffers
My best advice is serve your time and don't be too impatient. I was 29-30 when I first started, and I worked in every department on the way up. I've been doing this for 43 years and I've been a gaffer for 30.
I still don't know everything, and no gaffer every will. Bite off too much too soon and film lighting can bite you back. It can really phase you big time - your brain will cook and you'll be traumatised. The pressure can be immense. I've known gaffers who have gone in too quickly and it's just destroyed them. Just remember that the buck stops with you as a gaffer. But if you do your homework, and your apprenticeship, you'll be fine and you'll pull it off.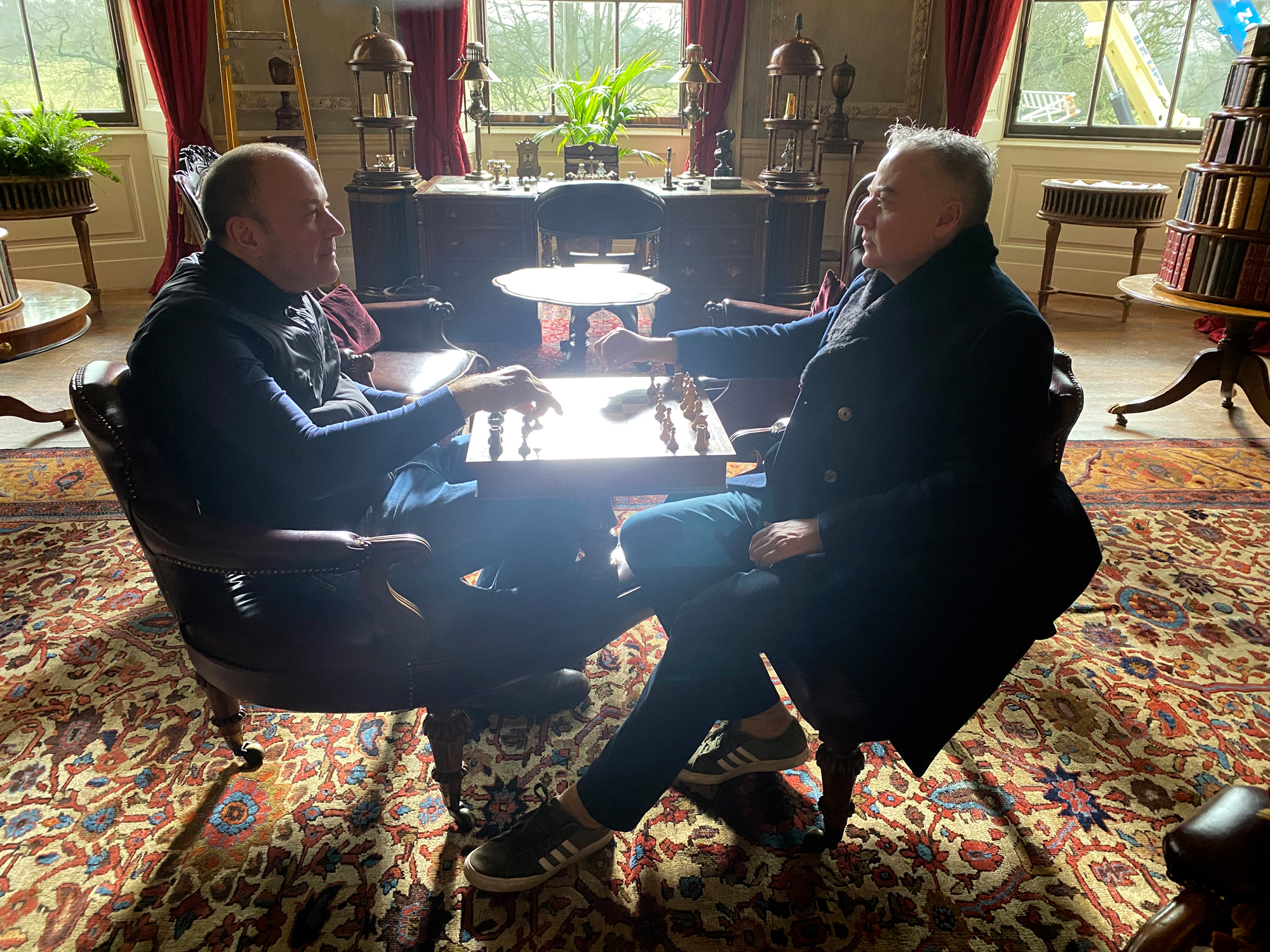 Cinematographer Seamus McGarvey BSC ASC says:
The Nevers was my first experience working with Tom. He came with a legendary reputation and I wasn't disappointed. I'm not just saying this - it was a fantastic experience working with him. He really is one of the most sensitive, hardworking and creative gaffers I've ever worked with. Coming from Game Of Thrones he was able to get on-board immediately with the pace of it.
Tom is an extraordinary planner, executing the lighting plan quickly with the minimum fuss and maximum efficiency. Jumping from location to location very fast, he was supported by a team of amazing sparks. He has this mind for complicated set-ups and has the ability to work quickly at scale. I realised I could do anything with him. Every set was always ready on the morning we wanted to shoot with the lamps not just in position but focussed and ready-to-go.
The gaffer/DP relationship is one of the key creative relationships in film and it helps if you can form a personal bond with a gaffer - it helps establish a creative camaraderie. Tom and I immediately hit it off with a rapport that meant we could talk abstractly about the look and feel of the film. Tom got the strong look immediately.
He's also great fun to be around. Sets can be high-octane places and tempers can flare, but Tom is one of the calmest gaffers around when the shit hits the fan. He's great at managing his crew and at nurturing the precious relationship between lighting and the DP and camera team, ensuring there is no unnecessary noise or bad energy around the set.
Cinematographer Fabian Wagner BSC ASC says:
We first met on Game Of Thrones and have been working together for eight years now, so I know him pretty well. We have become very good friends. I adore Tom. He's one of the best - great to work with, very intuitive, very helpful. On a new film Tom is probably the person I'd call first, along with my focus puller and DIT.
When I first came on board Game Of Thrones it was the biggest thing I had done. I was quite overwhelmed by the scale of the production and the size of the sets. Tom was there straight away, being supportive and friendly - everything you could wish for in a gaffer really.
Another thing I liked immediately about him was how on Game Of Thrones he took on a bunch of very inexperienced sparks (a lot of them weren't film sparks) and made them into some of the best I have ever worked with. He has allowed them to develop professionally and taught them how to be on a film set. The way that Tom works is reflected in the people on his team. He's trained them with the same skills and attitude.