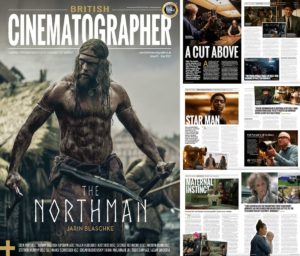 The May 2022 issue of British Cinematographer is now here! You can find out more about the incredible interviews and articles you can expect to find inside our 111th edition now by reading on…
JARIN BLASCHKE ON THE NORTHMAN
In our cover story special, we talk to cinematographer Jarin Blaschke to find out more about his time lensing The Northman.
He discusses investigating new techniques, learning valuable lessons, and working alongside director Robert Eggers to bring the actioned-packed historical epic to life.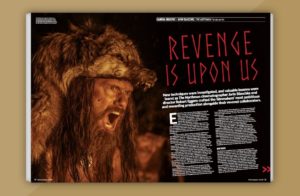 DICK POPE BSC ON THE OUTFIT
With The Outfit's action playing out in the shop of a master tailor, it is fitting that a master of the screen craft, Dick Pope BSC, captured the intrigue and stillness of Graham Moore's stylish and considered thriller.
Pope shares insight into capturing the look of the crime drama which premiered at the 72nd Berlin International Film Festival earlier this year.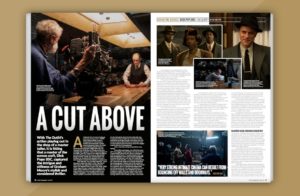 TOMMY MADDOX-UPSHAW ASC ON THE MAN WHO FELL TO EARTH
"When the performances are as exceptional as they were, it makes shooting so much easier. You get to freestyle and emotionally respond in a way that is really freeing."
We catch up with Tommy Maddox-Upshaw ASC to learn more about his time shooting science-fiction series, The Man Who Fell to Earth.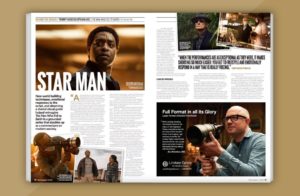 KATE REID BSC ON THE BABY
DP Kate Reid was tasked with capturing HBO's horror comedy series The Baby. She talks to us about her time lensing the eight-episode limited series.

GEORGE RICHMOND BSC ON FANTASTIC BEASTS: THE SECRETS OF DUMBLEDORE
Directed by David Yates, Fantastic Beasts: The Secrets of Dumbledore is the third instalment in the Fantastic Beasts film series.
Cinematographer George Richmond BSC tells us all about his incredible work lensing the much-awaited fantasy including how he paired Panavision Ultra Vistas with the Alexa LF.

ANDREW DUNN BSC ON DOWNTON ABBEY: A NEW ERA
Cinematographer Andrew Dunn BSC hadn't watched a single episode of Downton before being tasked with capturing the look of Downton Abbey: A New Era. However, unlike some creatives who prefer to base their interpretation entirely off the script, he sat down and watched the first feature and then all 52 hours – and then the feature again!
He talks to us in depth about his time shooting the historical drama and working alongside director Simon Curtis.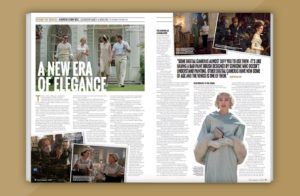 STEPHEN MURPHY BSC ISC ON ATLANTA
When teaming up with director Hiro Murai, Stephen Murphy BSC ISC helped create a look based on carefully unobstructed photography that deliberately avoids the hyperreality adopted by some films and TV series.
In an insightful interview, he shares his experiences of shooting the last season of the comedy-drama series, Atlanta.

PAULA HUIDOBRO ON PAM & TOMMY
Cinematographer Paula Huidobro adopted a bold approach on Pam & Tommy to realise director Craig Gillespie's visual aspirations in line with his desire to give the actors freedom, keep the camera moving, and be inventive in the use of focus.
British Cinematographer Editor Zoe Mutter catches up with Huidobro to learn more about her experiences bringing the wild story to life on screen.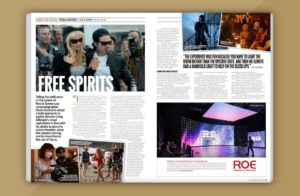 NEW WAVE ADAM SINGODIA
The talented Adam Singodia talks about the most useful advice he's ever been given, the biggest challenge in his career so far, and his aspirations for the future.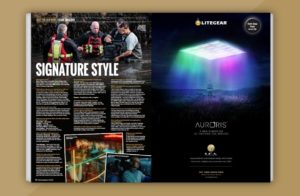 VIEW FROM… THE OSCARS
Mark London Williams shares his backstage conversation with Greig Fraser ASC ACS – who won the Best Cinematography Oscar for Dune – along with insight from some of the ceremony's other victors.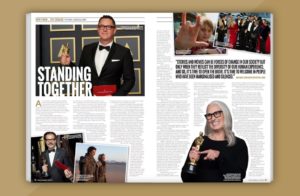 IN THE FRAME… JASON EWART ACO, CAMERA OPERATOR
We catch up with Jason Ewart ACO, a Steadicam and camera operator who believes being able to handle and work under pressure, to listen and be a good communicator are key qualities of a star camera operator.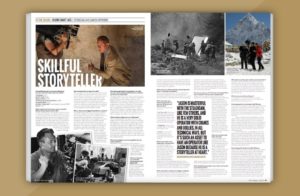 INNOVATOR… KIM LIBRERI, CTO, EPIC GAMES
We shine a light on the career and talent of Kim Libreri who, before becoming the CTO of Epic Games and overseeing the development of Unreal Engine, was part of the visual effects team that made the virtual world of The Matrix franchise.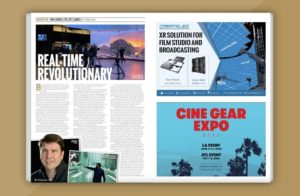 TECHNIQUE… APPS
Every DP today carries with them a powerful mobile device that can serve as a notebook, viewfinder, light meter, compass, and much more besides. We look at the ways in which apps can help cinematographers to visualise and communicate, prep, and plan.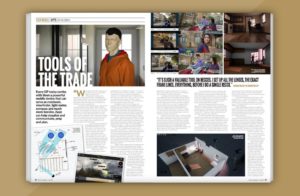 POINT OF VIEW…

 

MENTAL HEALTH AND WELLBEING
Leo Anna Thomas highlights the importance of keeping a check on our mental health, the role wellbeing facilitators play in looking after the wellbeing of crew and cast, and why they are a vital addition to every production.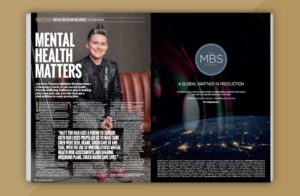 HERE'S WHAT ELSE YOU'LL FIND INSIDE OUR LATEST ISSUE…
We take a look at the highlights from this year's BSC Expo, NAB, and Micro Salon AFC in Paris.
BAFTA Breakthrough cinematographer Aaron Reid explores Filmmakers Academy and shares his views on the site and its educational content as a resource for DPs and filmmakers at all stages of their careers.
In Letter From America, Steven Poster ASC talks about a golden age of motion imaging where we can express our dark selves.
Philippe Cordey SCS BVK and Ella van den Hove SBC – co-chairs of IMAGO's Education Committee – highlight the difficulties being faced by the people of Ukraine and the work being done to help with the evacuation and support of filmmaking students who want to continue their education.
We look at how the nation's facilities are beefing up human and technical resources to meet extraordinary demand in Industry Wide Shot.
There's also our comprehensive rundown of what DPs are currently shooting, plus much, much more!
Digital and Print & Digital Subscribers can read our 111th edition now by clicking here.
Print subscribers* will receive their copies in the post within the next fortnight.
Not a subscriber yet? Don't worry – you can get your annual subscription now from just £30 ($39) by clicking here.
*Issue 111 will only be received in printed format by those with an active 'Print' or 'Print & Digital' subscription purchased before 18th May 2022. Any new 'Print' or 'Print & Digital' subscription purchases made from 19th May 2022 onwards will NOT receive this issue in print as part of their purchase.