Stay Tuned

Across The Pond / Mark London Williams
And so, quarantine and pandemic continue apace. If we can use "apace" when most of us are still generally housebound.
Sadly, fallout from the pandemic continues, as the cinematography community lost the great Allen Daviau, of E.T., Empire of the Sun, and many other fames. He'd unfortunately been in declining health already, as many readers here already know, before the virus took its toll in the month since we last alighted in this space. The legacy he leaves behind, however, remains brilliant.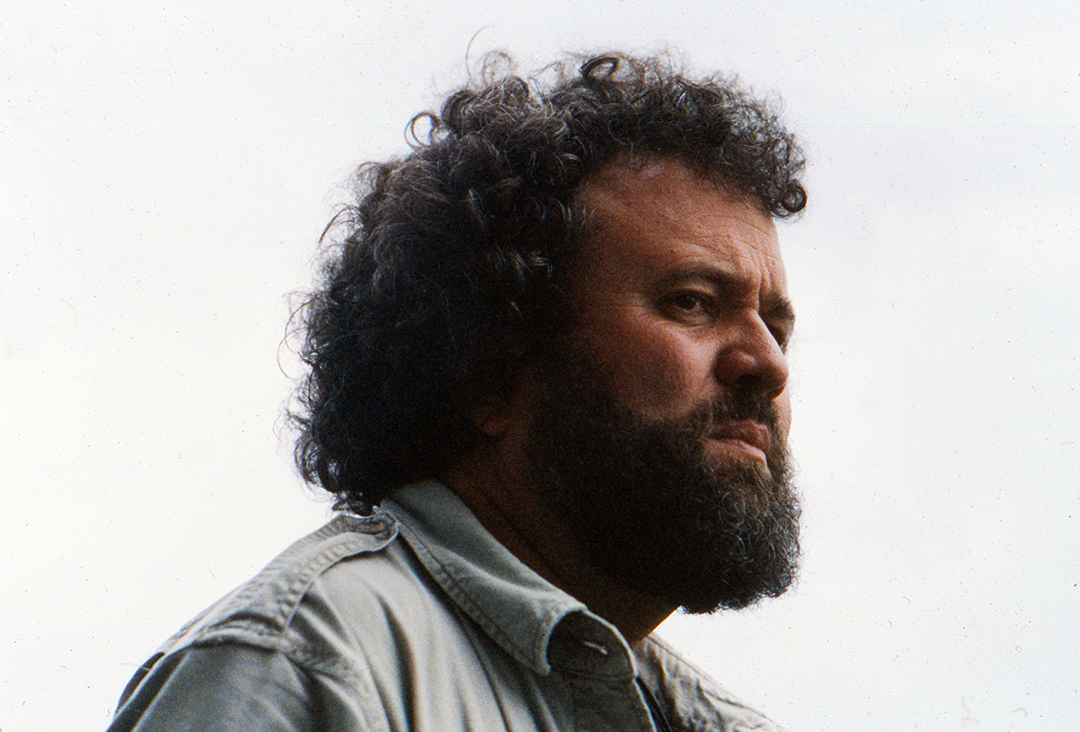 In addition to the personal losses, there's the whole question of how and when the "business" itself might open up again. And by "business," do we mean the idea of people buying tickets to movies, or simply crews allowed to be on set again to create more of the "content" that people seem to be gobbling up, virtually speaking, as they catch up on years' worth of streaming?
As for the latter category, even the slow-to-move Academy of Motion Picture Arts and Sciences has made a temporary -- it emphasizes -- see change in its rules: Films that are "streaming only," without the requisite showing in a physical theater in Los Angeles, are now eligible for awards.  (Our colleagues on the sound side of film also saw their two categories -- Sound Mixing, and Editing -- merged into one, though both crafts will be honored. This is perhaps akin to the moment when the once separate categories for black-and-white and color cinematography were likewise pared down.)
The Academy says this is all due to change back once we're out and about again, but no one really knows what "out and about" might look like yet.  In New Zealand, for example, home of both Middle Earth and Narnia,  Prime Minister Jacinda Ardern announced that new cases of COVID-19 were in the single digits, with the Kiwis having been able to accomplish "what very few countries have been able to do," as they move from Level 4 to Level 3 restrictions and protocols, seeing some businesses re-opening.
But what will happen when film crews want to come there from countries where the virus is noticeably not under control -- like, say, the U.S.?
Which also brings up the question about whether folks from countries like the aforementioned New Zealand -- or any place where cases may level off -- will feel comfortable coming to this side of the pond? That will be a key question for shows like Cine Gear, traditionally held on the Paramount backlot, as May tumbles into June. (Indeed, this would normally be the column where I'd be giving you an NAB Roundup, having just -- on that alternate timeline -- returned from Vegas. Though there's a lot of "virtual NAB" happening that we hope to catch up with next column.)
That was part of the calculus when Cine Gear officially announced a move to the beginning of October, still at Paramount. Will we see each other there?
Well, a lot may depend on what degree the current loosening of quarantine and lockdown restrictions, which are preceding apace in lots of states that aren't New York or California, may contribute to a second wave of new outbreaks, perhaps by… late summer or early fall. Since Georgia is one of those states determined to "get back to business," whatever that phrase may mean, this also brings up questions about the considerable amount of movie and TV making that happens on Atlanta's also considerable soundstages, whether Pinewood, or any place else.
Truly a case of "stay tuned."
On which note, one of the more entertaining things we've been doing during quarantine is tuning in to the almost-weekly Zoom sessions sponsored by the Zeiss lens folks here in L.A., where a cinematographer who has used their glass -- the current emphasis being on full-frame Cine Primes-- holds forth on techniques used a particular film or TV project,or how they achieved a certain look or palette, and then takes questions, and chats with the audience -- which is just as likely, perhaps likelier, to be comprised of colleagues, as press folk.
Recent guests included Jon Joffin, ASC, who not only sang the praises of some of the show's he's watching in lockdown, like Amazon's ZeroZeroZero (the series structured on following a shipment of cocaine to its cartel purchasers in Italy --  which Joffin describes as shot "in a beautiful, natural way" by Italian DPs like Vittorio Omodei Zorini,  Paolo Carnera, and Romain Lacourbas) and the HBO adaptation of Philip Roth's all-too-timely The Plot Against America (whose cinematographer Martin Ahlgren used a Sony VENICE to achieve the show's filmic look), but also about his own work, as well.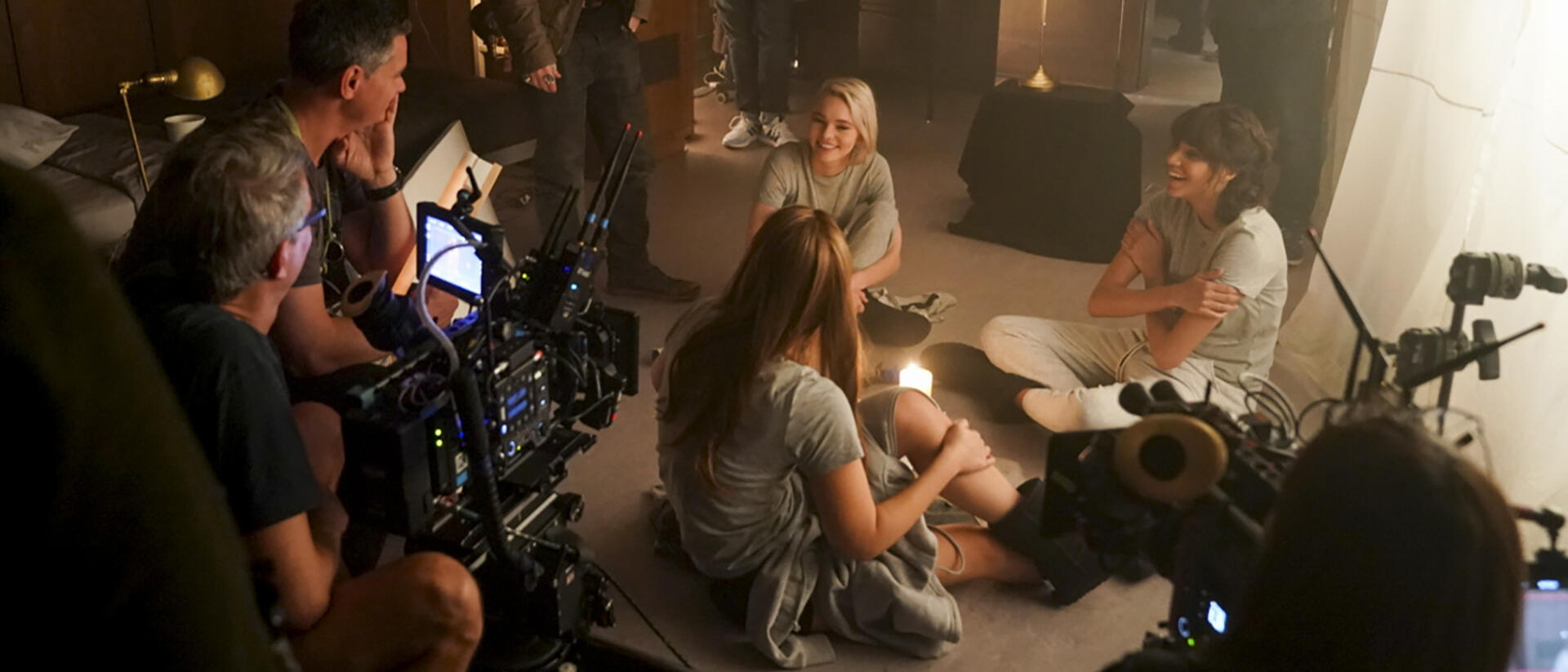 Most recently, that would be his new Disney Freeform show Motherland: Fort Salem, where, in an alternate history (much different from Plot Against America's) the government has struck a long-standing deal with Salem's witches to be left alone, sort of, in exchange for some magickal protection for the USA.
Like The X-Files, another show about the intersection of magic and the unknown, fraught with government militarism and secret intelligence, Motherland is also shot in Vancouver, which is where Joffin lives and now Zooms from.
The X-Files was also one of the shows where he got what he describes as his "big break," assisting series cinematographer John S. Bartley, ASC. X-Files, of course, was unusual in how dark it was for network television -- by which we mean its lighting set-ups, and not just its themes. Joffin remembers saying "John, you need more light," but of course he didn't, as he created the series' signature look. "It was a real turning point for TV," Joffin remembers. He also recalled the camera's use of wide lenses for close-up work, something that can be more easily replicated now with full frame glass and sensors.
As for tricks with light, sometimes the main trick is to be as honest with it as you can. According to Paul Cameron, ASC, "you have to be truthful, whether it's asking to darken a face, or lighten up a background -- whatever your gut is as a director."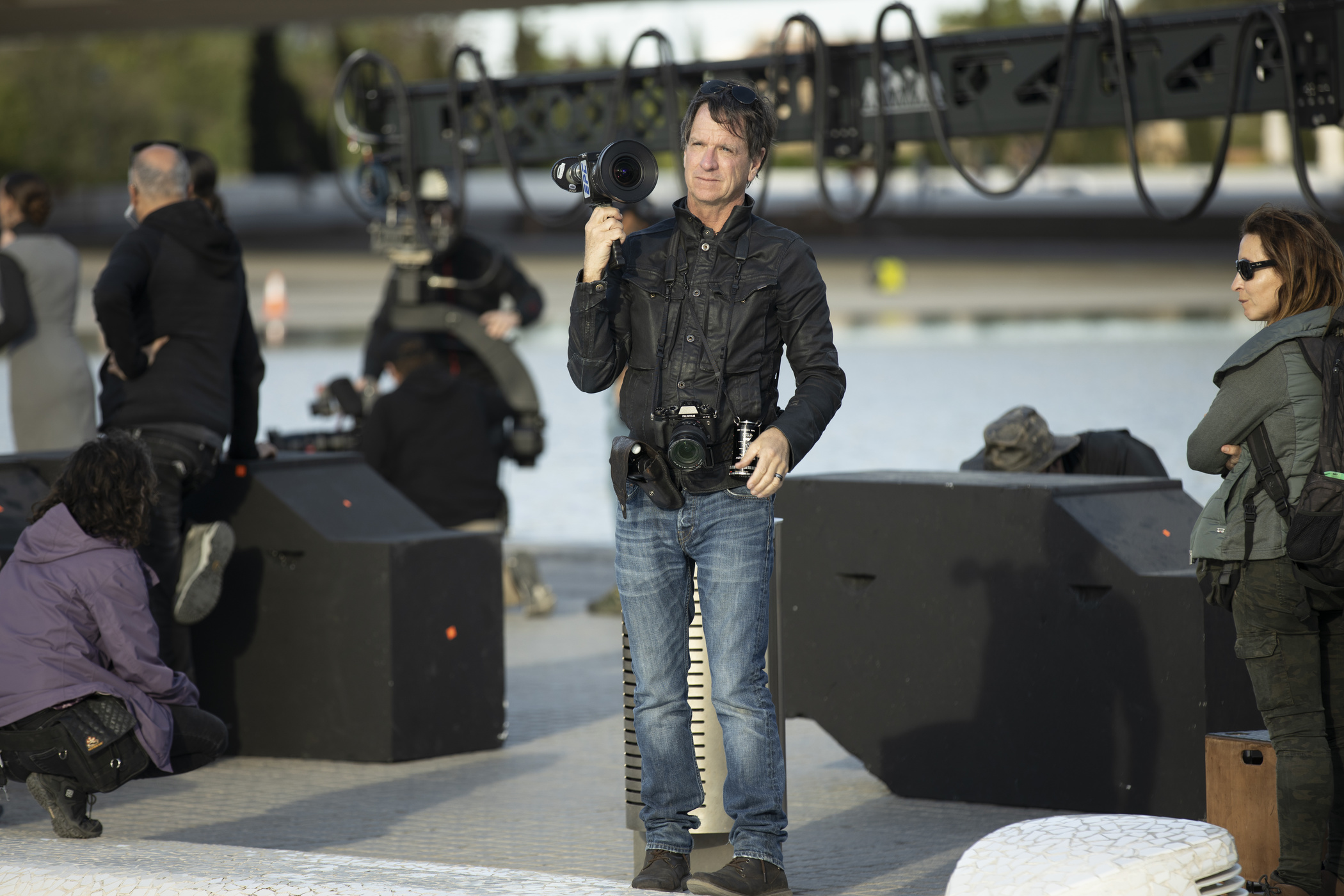 That's right -- as a director, he was saying, as he talked to us about not only coming back to shoot Westworld's season's opener, but to direct its fourth installment, The Mother of Exiles, featuring some mid-season  reckonings, action set pieces, and as with the opener, lush scenery from around the world (particularly with parts of Singapore and Spain spliced in with actual L.A. locales to make a dystopian near-future  "Neo-Los Angeles," where its robots are now evidently in competition with Blade Runner's).
His DP for that episode was series veteran John Grillo, who's lensed more Westworld installments than anyone else. "For me," Cameron says, "the experience was to kind of allow John to voice his vision, of blocking, lighting." (And we'll have more from Grillo, on both Westworld's just-concluded third season, and his newly streaming series, Snowpiercer, in our next column).
Grillo's wasn't the only voice he welcomed. He acknowledges it was "daunting on a lot of levels," working with actors like  Ed Harris, (series newcomer) Vincent Cassel, and Thandie Newton, who as the robot "host" Maeve also finds herself out among the humans,  but found Newton, in particular, "very supportive."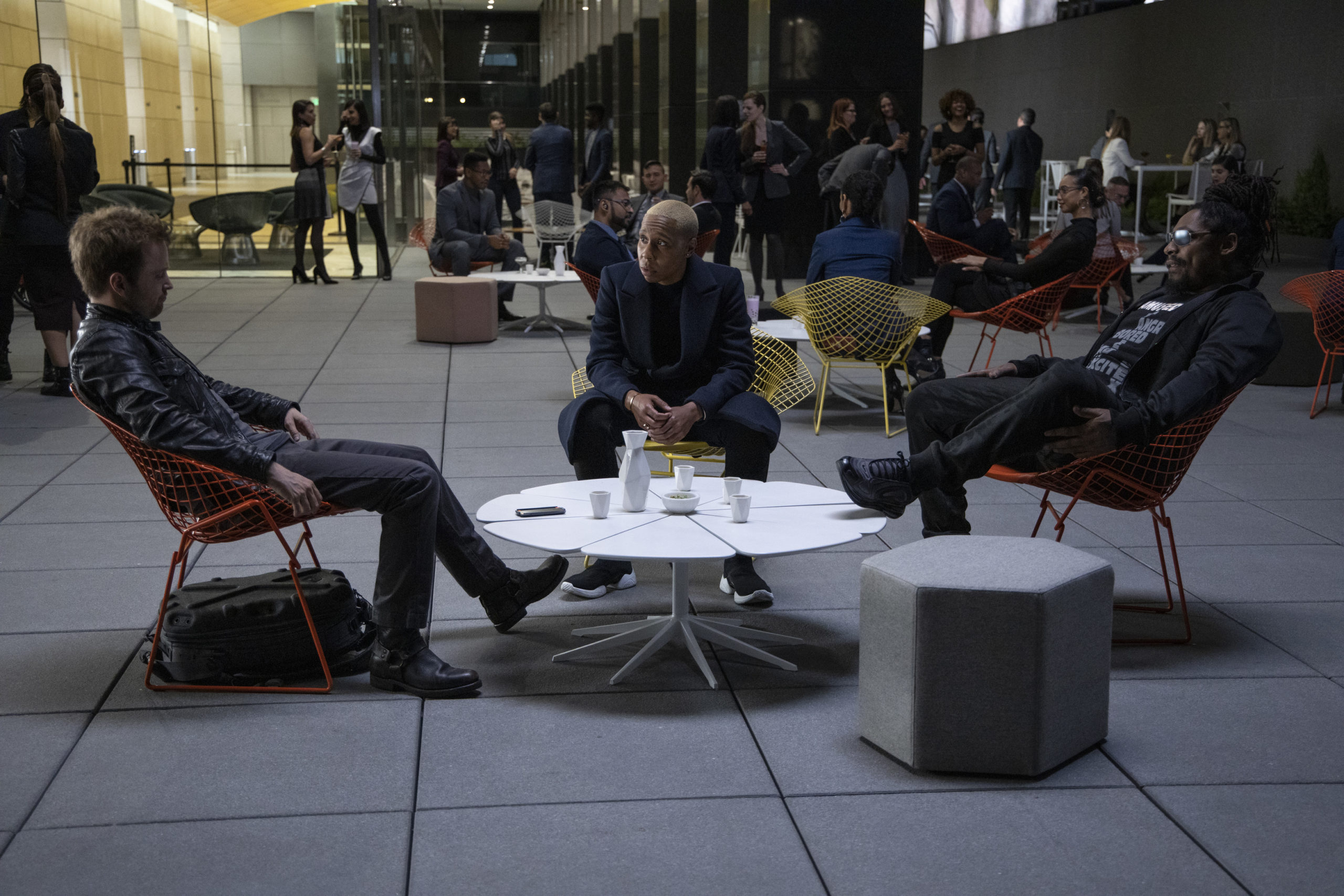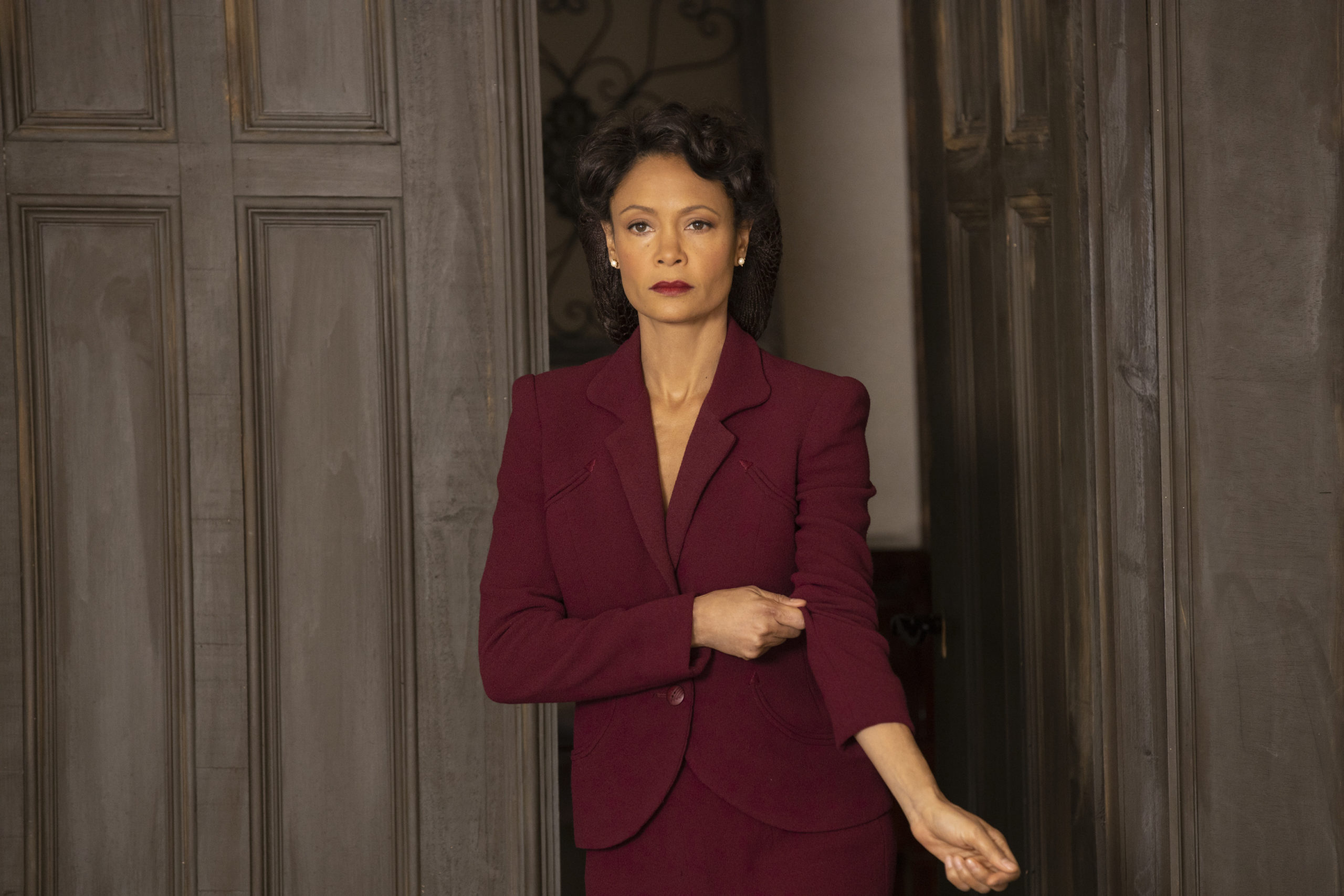 Cameron also found his original vision on the pilot, which he'd shot, was still supported as well: "It was great to come back and see it was still a film show," he says, as he wound up using primarily with 35mm ARRICAM cameras -- both the "Studio" and "Lite" models -- armed with ARRI's own Master Prime glass.
But there was some digital image capture introduced as well -- beyond the VFX work -- in the form of a  Sony VENICE, with ZEISS Supreme Prime lenses, which he says, they "decided to incorporate for wide night exteriors," though he emphasizes that relative to film, digits were used very sparingly.
He hopes, however, his newfound directing chops might be used less sparingly: "I'm definitely looking for more directing work -- (and) hoping to do more work with (showrunners) Jonathan (Nolan), Lisa (Joy) and Kilter Films." But, Cameron adds,  "I love working as a director of photography."
Those were the sentiments echoed in this morning's Zeiss Zoom -- right before we filed this column --, with DP Ava Berkofsky, talking about shooting two different HBO projects: The L.A.-set Insecure, which, like Westworld, looks at the city with its own glossy-yet-blemished sheen, and her indie film project, Share, which was picked up, after Cannes and Sundance, by the network.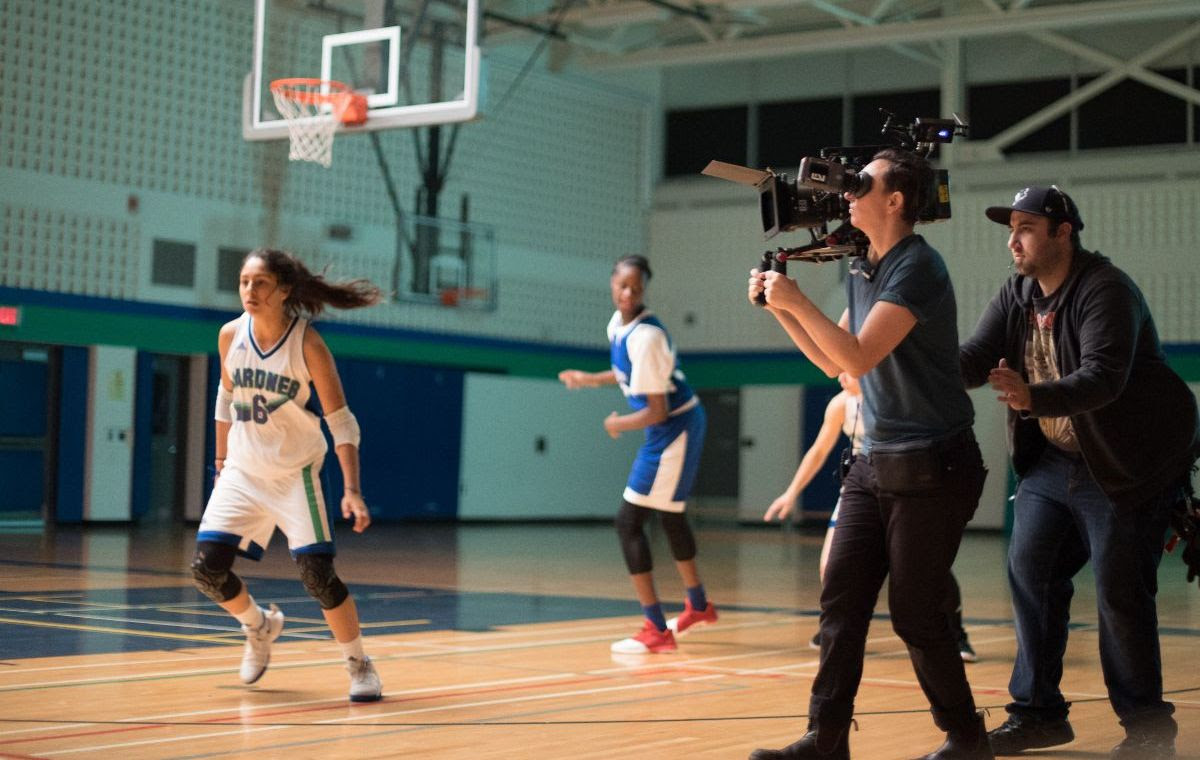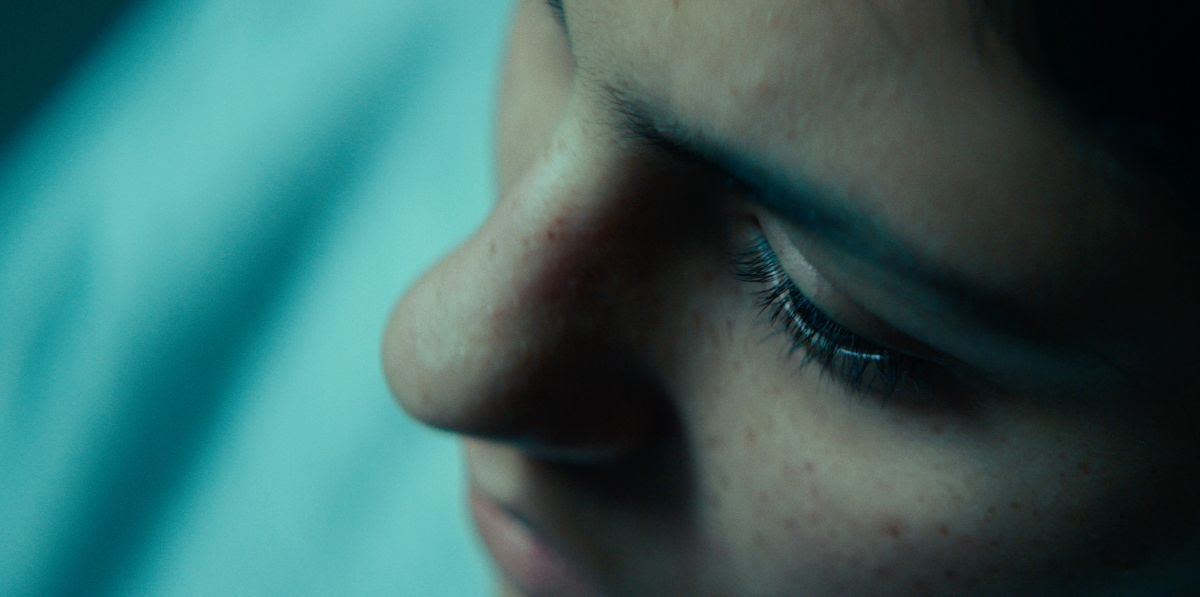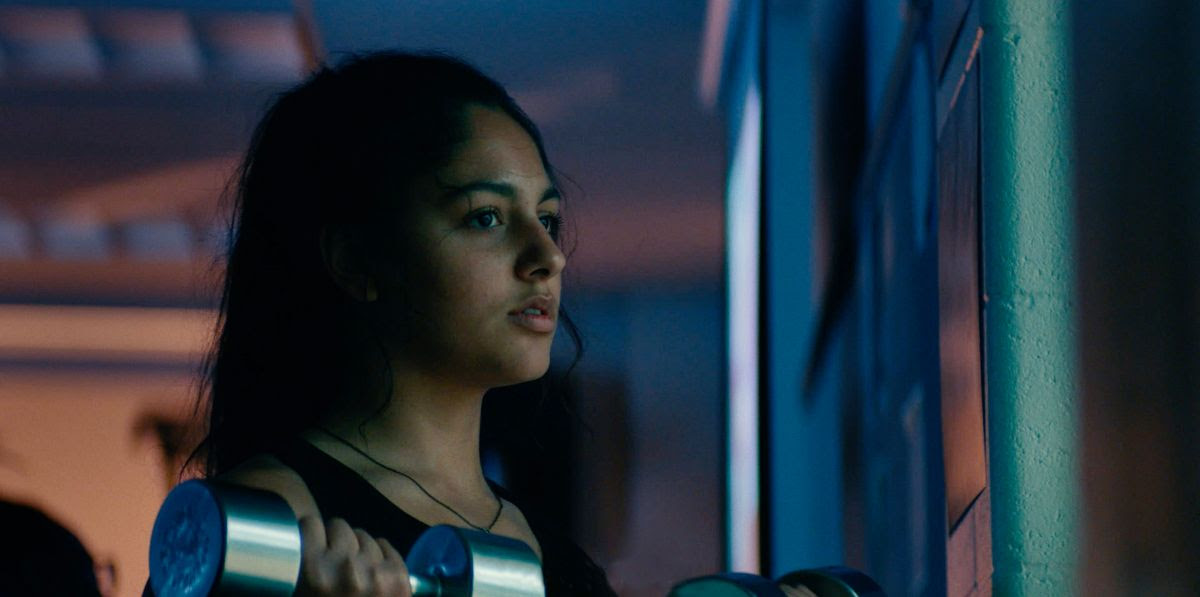 The latter is about a Night Of-like situation in the life of its lead character, 16 year-old Mandy, who can't remember a night for which only disturbing video remains, with increasing fallout in her school, and in her life.
Having no money, to speak of, for that shoot, Berkofsky said her solution was to "scout, scout scout" -- sometimes on her own -- because "you need to know where the sun is going to be." Especially when you have no money for Condors, and have a particular shot in mind for 3 or 4  in the afternoon.
The sun cooperated, and gave some mood, mote-laden beams, and shadow she wouldn't have gotten otherwise. Something she was appreciative of on a scale that had many "f-stops" of appreciation all along, including at the outset of the "webinar."
"I'm good," she said to an opening question of how she and hers were faring in such historically peculiar conditions. "I'm weird like everyone else," she added, concluding that "overall, I'm really really really lucky to be in the situation  I'm in."
A note of hope and appreciation seems like a good one to end on this month. Let's see if we can muster up some more in this space next month. Write -- and let us know how you're doing, too: [email protected], @TricksterInk