Quad Wrangle
Special Report / 4K (part 2)
Quad Wrangle
Special Report / 4K (part 2)
Working at 4K quadruples the amount of processing required for each frame relative to HD. Accordingly, every step of the chain from RAW processing and colour grading, to editing, composting, encoding and display, is being re-thought. With the emergence of this new format, Adrian Pennington guides you through some of 4K kit your likely to encounter.
CAMERAS
There are only a handful of genuine options for high-end 4K acquisition, with most 4K-originated features shot with either RED or Sony cameras currently.
Sony's F65 development has reached v3 firmware, which includes support for a new OLED viewfinder (already in use on the F55), the ability to output a variety of third party LUTs over SDI, and 48fps operation. It's seen recent action on the Turkish shoot of director Nuri Bilge Ceylan's Winter Sleep; Smurfs 2 shot by Phil Méheux BSC; and Belle lensed by Ben Smithard BSC.
Both the F55 and F5 feature new anamorphic lens options and, at the end of September, will add HFR capability for 2K at 240fps and 4K/60p – the maximum these units will achieve. For higher 4K rates, the F65 will reach 120fps. Sony's FS-700 can also record 4K with an external recorder.
DNA Films' sci-fi Ex Machina, lensed by Rob Hardy BSC, deployed F55 and F65 perhaps for this variable framerate action. For those wanting even faster hi-speed sequences, the Vision Research Flex will generate 4K at 1,000fps.
Recent RED Epic projects include Brian Helegland's 42, Michael Bay's Pain & Gain and Ridley Scott's The Counsellor, shot at 5K by Dariusz Wolski.
The Epic's Mysterium-X sensor can be swapped for the 6K Dragon, reckoned to be "ten times the resolution of HD and over two times the resolution of our original 4K sensor," by Red's Ted Schilowitz, who estimates it offers 17-stops of latitude.
As with its 2K predecessor, Blackmagic Design has had a few issues getting its 4K camera out of the door, though it is scheduled to ship by IBC this year. The model features a global shutter and outputs 4K compressed in CinemaDNG RAW and ProRes 422 (HQ) file formats via removable SSD. Arguably Blackmagic's main impact has been to shake the Japanese camera giants into redesigning their own product line. A number of 4K units mixing motion picture capability in DSLR-style bodies are rumoured, with Sony unveiling a teaser of its direction at NAB.
ARRI's Alexa was never designed or judged on resolution alone and remains a firm favourite. The Wachowski brothers' sci-fi Jupiter Ascending, shot by John Toll ASC, is just one recently green-lit Alexa project.
"Resolving fine detail is a quality attribute which we do not deny, but we want to develop a camera that continues to deliver high dynamic range as well as greater resolution," says ARRI MD Franz Kraus. "We are working on technology that will offer a higher spatial resolution, but also pushing hard in terms of a higher temporal resolution, without sacrificing the dynamic range we can already deliver."
In the pipeline: Sony's DLSR marriage with motion picture accessories teased at NAB 2013; Panavision's long-gestating, digital cine camera with a possible 70mm sensor; and Weisscam, which is crowd-funding a 4K version of its T-Cam.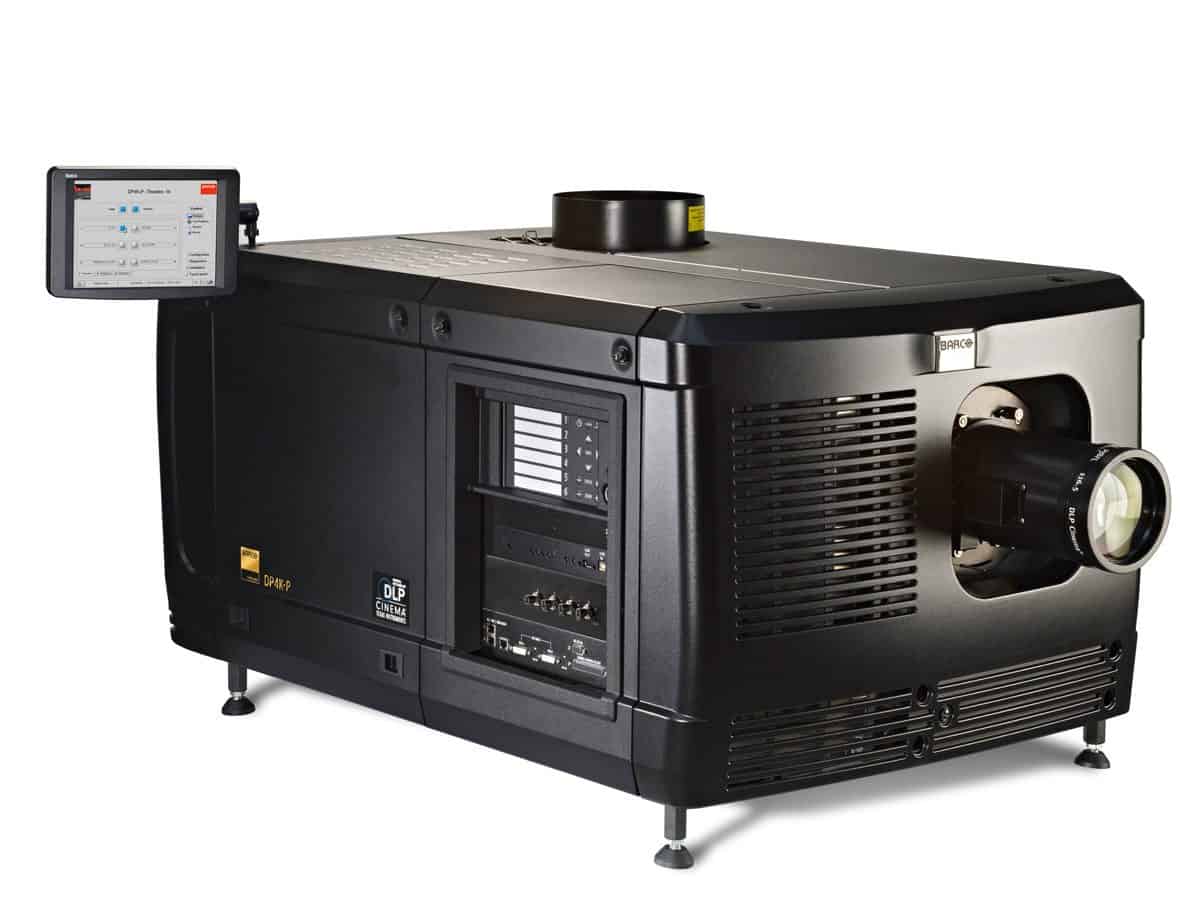 LENSES
Most modern lenses cover a 30mm diagonal, sufficient for 35mm sensor cameras, and resolution is not an issue. "The answer to the resolution required for 4K is something just under 40 line pairs per millimetre," says Cooke Optics chairman Les Zellan. "We've pulled on-axis over 200 line pairs, and the only reason we don't know we're not pulling more is that our reticle only goes up to 200 line pairs. But even on those numbers that means our lenses are good enough for 20K."
That said, the classic Cooke Speed Panchro, the first high-speed cinema lens, which ceased production in the early 1970s, is getting an upgrade for the 4K era.
True Lens Services has started a Speed Panchro conversion project that will equip hundreds of the lenses with a PL mount and Cam Form focus mechanism to fit today's digital cinema cameras for about $20,000 a set.
"4K is not a challenge for us," declares Michael Schiehlen, camera lens division sales director at Carl Zeiss. "All our cine primes and zooms are 4K+ compatible."
IBC will be the first time the company has shown its complete range of three Compact Zooms (CZ.2 70-200mm, the CZ.2 28- 80mm and a mock-up of the new wide-angle Zoom CZ.2 15-30mm). "They are the only cine-style zooms that cover the full frame sensor size of 36x24mm (image circle of 43mm)," he says. The glass is colour matched to all Zeiss Primes.
RECORDERS
Now synonymous with ARRI workflows, Codex Onboard S can record 4K from Canon C500 at up to 120fps with a capture drive. Codex Vault 2 is a workflow system (archiving, QC, sound-synced dailies) that works with Sony F55/F5 and Red.
"Vault can be used on-set or near-set to quickly clone camera original data from Sony AXSM cards or RED MAGs (and Codex Capture Drives) to internal storage," says Sarah Priestnall, Codex's VP of market development. "Then, material can be archived to dual LTO-tapes and played back and QC'd using the new Codex Review module. Dailies can be generated to various formats (Avid DNxHD, Apple ProRes etc) with look-up tables and burn-ins applied."
Codex Review, previewed at NAB, is a module for Vault allowing playback of camera original material to a calibrated monitor, with a full colour pipeline, including ACES.
Over 30 developers are able to decode the raw information from Sony F65 but the camera will only record to the SR memory of an SR4 recorder. "It's the only device fast enough to record data from the camera," explains Sony' strategic marketing manager Peter Sykes.
AJA's Ki Pro Quad will capture files in 4K and Quad HD for fast track camera-to-editorial with 10-bit 4:4:4 support. It accepts RAW output via SDI, simultaneously outputting that data via Thunderbolt. The recorder includes an uncompressed and de-Bayered 4K monitoring output and is (claimed) the only one supporting live de-Bayering of 4K Canon RAW with simultaneous recording to ProRes 422 / 444 files.
"We love the look of the C500, but with our turnaround schedule, we don't have time to deal with processing RAW files," explains DP Alex Buono, who paired the device with a Canon C500 to capture Kanish, a 1970's cop show spoof for the Saturday Night Live Film Unit. "We tried alternate 4K recorders, but Ki Pro Quad was the only one that let us go straight from the camera to ProRes. Not only do we save a ton of processing time, but we're also chewing up way less harddrive space – uncompressed RAW ties up at least 1TB of storage per hour of footage; with Ki Pro Quad recording to ProRes, we're down to less than 600GB per hour."
Australian vendor Atomos doesn't yet have a native 4K hard-disk recorder, preferring to wait until the market is more defined. "By early next year there will be a plethora of 4K cameras at affordable prices," said Jeromy Young, CEO and founder. "We believe the true catalyst for 4K will come when people are using Sony Handycams and DSLRs from Nikon and Canon at 4K on a regular basis."
With Samuari today users can take compressed HD versions of 4K files along with all file naming, timecode and metadata tagging straight from Sony, Red and Canon cameras into editing and colour correction packages for offline editorial before conforming with the higher resolution originals.
Cinedeck is another name to watch for on the recorder front with its dual-channel RX3G and four-channel MX systems due for a 4K boost at some point in the not too distant future.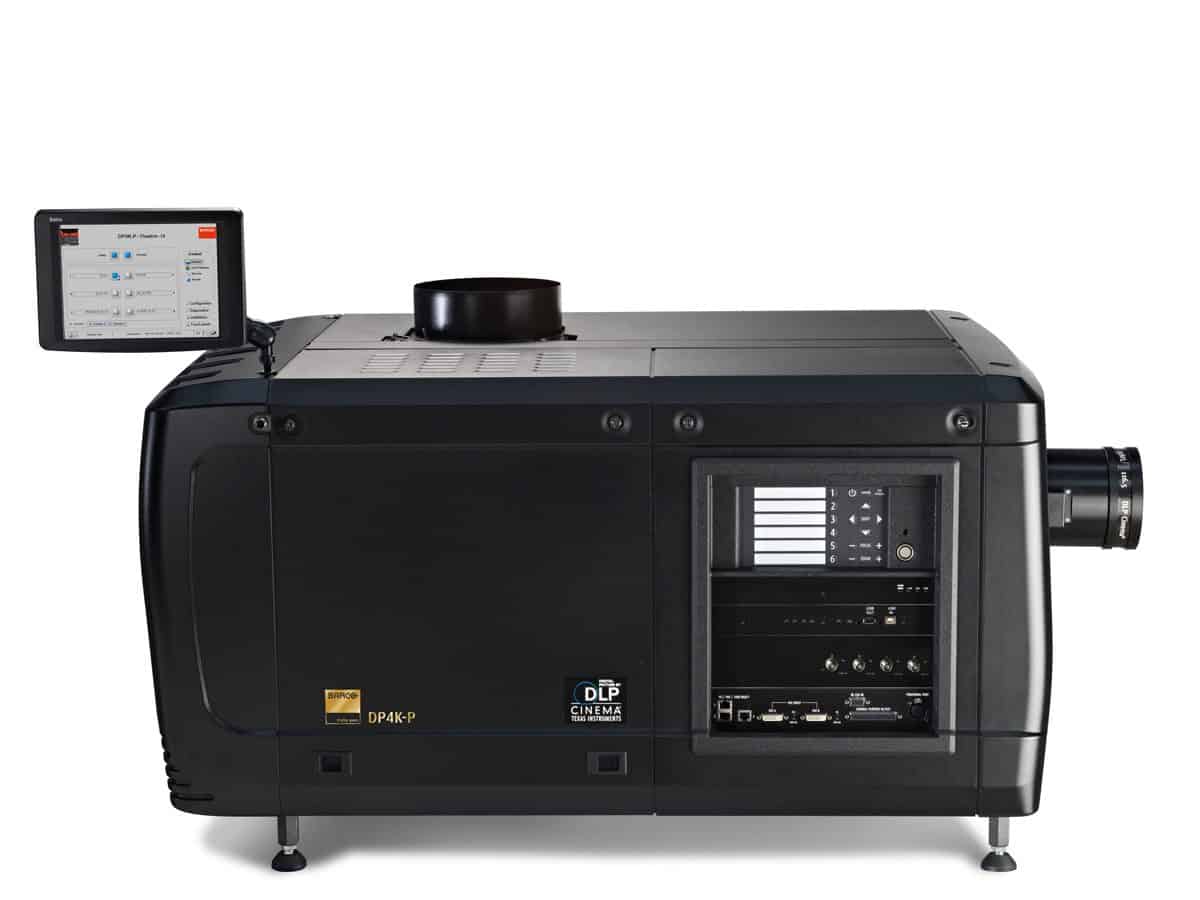 MONITORING
Until the ITU ratified Rec. 2020 (successor to HD standard Rec.709) filters into products (not expected before NAB 2014), there are no certified, colour-accurate, 4K projection or monitoring devices. It's perhaps the most critical issue facing cinematographers and DITs as they try and match colour from set through post at studios, multiple vendors and distribution.
"Laser projection technology looks promising, as well as the recent 4K DLP chips and the latest 4K Sony OLEDs, but these are still to make it into the professional mainstream," says SGO's Nicholas Recagno.
AJA's Hi5-4K, $595 3G SDI to 4K HDMI mini-converter offers a simple solution for facilitating 4K on-set monitoring. It provides a connection from professional 4K devices using four 3G-SDI outputs to consumer 4K displays equipped with 4K-capable 1.4a HDMI inputs.
Other monitoring options include TVLogic's 30-inch DCI unit and 56-inch broadcast model capable of 10-bit 3840x2160 display; and JVC's 84-inch quad-HD LCD can accept 4K from HDMI 1.4a at 120Hz 10-bit. Panasonic fields a 31-inch 4K LCD.
Eizo's FDH3601 was originally designed for air traffic control and geophysics, but a digital uniformity equaliser, and sRGB (Rec.709) colour space have found use on several blockbuster [alas unnamed] films. It's a whopping £12K though and built to order.
The ColorEdge CG276 takes a different approach and provides a colour-managed display with integrated calibration that provides a good emulation of the DCI-P3 colour space, according to the company. However, the 2560 x 1440 resolution of the screen means it is not able to deliver the pixel for pixel mapping of the FDH3601, reflected in the £1,299 price.
Sony F55 users can monitor 4K directly out of the camera onto a 30-inch Sony PVM-X300 LCD. The F65 only has HD output for monitoring. "We can apply varied LUTs with it and after working with ASC's Color Decision List we can apply input data from the camera to monitors on set and carry that into post as metadata," explains Peter Sykes. In the works are 4K OLED screens of 30- and 56-inches.
Barco claims its DP4K-P is the only 4K projector dedicated to post production. Technicolor Paris and CineLicious LA are named users. "Its native colour gamut is wider than DCI, so it can emulate different print film stocks and ensure that the projector can reach DCI more accurately, with different lamps and over time," says Barco's Tom Bert. "The projector in any type of post production or colour grading facility dealing with film is a critical piece of equipment. It should be absolutely correct in terms of image reproduction."
DAILIES/DI
Assimilate dubs its DI suite Scratch, and on-set dailies software Scratch Lab, as 'battle-tested 4K' because of their operational use with RED Epic RAW since 2010. They can now mix and match any format at any resolution up to 8K. Recent features produced in full 4K using the software include Boneboys, We Are What We Are and Path Of Souls. "Nobody supports more RAW camera formats than us," states Steve Bannerman, Assimilate's VP of marketing.
Putting together a 4K package from off-the-shelf components can be a challenge, but choosing a turnkey system can take away that headache. Assimilate's turnkey option includes an AMD FirePro, Fusion-io and two Bluefish cards.
Rhode & Schwarz DVS has similarly been 4K active for a while. DI toolbox Clipster can be used for digital camera RAW processing, primary or secondary colour correction, with effects like zoom and pan, or assists with 3D LUTs. Further fields include multi-format editing and 4K conforming not to mention mastering for which it is IMF and DCI compliant.
"What sets the system apart is its real-time capabilities," says Stefan Albertz, product manager. "In the latest version Clipster supports Sony F65/F55 as well as RED Epic. Clipster processes all these RAW camera formats in realtime."
Related machines SpycerBox Flex and SpycerBox SSD stream and record multiple streams of 4K material in realtime, essential for any high-end production and post environment. For The Hobbit: An Unexpected Journey, the German developer wrote a special high-bitrate 48fps and other parameters for the film's DCP generation.
Colorfront has added 4K cinema and Ultra-HD capabilities across its product line. On-Set Dailies 2014 has accelerated CPU and GPU processing of 4K video via NVIDIA and GeForce cards, plus support for the Corvid Ultra with 4K HFR output.
TV system Colorfront Express Dailies uses NVIDIA and AMD graphics cards for 4K display, de-Bayer and deliverables. For VFX plate pulls, the new version also supports the export of 2K thru 6K DPX, TIFF and EXR file formats.
Avid's MC7 includes FrameFlex which scales 4K media to HD and allows cinematographers an opportunity to tweak or reframe the original shot during editorial.
Grass Valley's broadcast editing software Edius is 4K capable in version 7, released at IBC. This is a native 64-bit application which can be powered by third party Blackmagic Design, Matrox and AJA IO boards and features close integration with Da Vinci colour correction in 4K.
"What sets the system apart is its real-time capabilities."
- Stefan Albertz on DI toolbox Clipster
FINISHING / VFX
Mistika systems are a combination of off-the-shelf hardware and SGO's software, which Park Road Post famously made the hub of its large HFR 3D DI infrastructure for The Hobbit. The latest v7.4 includes improved DCP creation tools including HFR 60fps, and codec support for F65, alongside Canon, ARRI and Red.
A typical Mistika can play, edit and grade 4K in realtime using a single disk array and a standard HP Z820 workstation with Nvidia graphics and DVS video board. It can output 4K via a variety of connections: HDMI 1.4 as well as via Quad SDI and Quad HDMI.
Recent broadcast projects achieved using Mistika, shot 4K, include Doctor Who 3D and Kingdom Of Plants 3D for Sky. It markets Mistika Air, a cheaper version with less image bandwidth for Ultra-HD TV.
4K output for Quantel's software (used to finish The Girl with The Dragon Tattoo) is enabled by AJA Corvid Ultra cards, delivering over 20 layers of colour correction at full 4K in realtime. "We've moved from talking about 10-bit to 16-bit colour in post to produce a better end result, but 4K 16-bit is nearly twice as much data as 4K resolution only, so you need a fairly significant amount of storage to maintain efficiency through the pipeline," says marketing chief Steve Owen.
"We are the only people who can playout 4K at 60fps, which is why the system was used [by Sony] for the Ultra-HD test recording made at Wimbledon," he says.
All of The Foundry's products are designed without hard limits on image sizes and hardware requirements. Paint tool Mari, for example, supports large textures up to 32K x 32K pixels, to assist with 3D assets which need to look plausible when rendered at 4K.
"Nuke is built on an architecture that has always coped well with 4K," says Simon Robinson, founder and chief scientist. "On conventional hardware in production, Hiero hasn't been proven to play 4K plates 1:1 in realtime, but this doesn't affect its function as a VFX editorial hub even when working with 4K material.
"Modo and its rendering system have long been recognised for their ability to produce extremely high-resolution print material, so again 4K isn't a problem. Katana as a lighting and rendering system has also been proved at production at 4K."
Once again The Hobbit and Dragon Tattoo crop up as the reference films for use of its tools. "4K isn't going to take any great technological leap for us," says Robinson. "It's already here and people are already doing it."
With the advent of 5K RAW, the generalisation of 4K scanning, and stereoscopic productions, Digital Intermediate is no longer just a matter of grading. Filmmakers need the ability to process images in realtime, in their native file format, avoiding conversion time.
Swiss-based Marquise's dailies software Mist supports a RAW data pipeline from ARRI, F65, Phantom, Epic or Weisscam and is claimed to mix, in the same time line, different frame rates, resolutions and formats. ACES is also fully supported. 
A turnkey version of its grading system dubbed Heavy Rain claims to handle uncompressed 4K realtime.
FilmLight has been 4K-capable since 2002, initially with the (6K) Northlight scanner, designed to capture all the information on the camera negative. "In 2004, FilmLight introduced a special multi-node architecture to provide realtime 4K grading and we now offer 4K performance across the whole Baselight range, including the entry-level Baselight One deskside system," says Wolfgang Lempp.
Pacific Rim was shot Epic 4K for a 2K and 3D finish with grading in Baselight, including running the app on a laptop for on-set collaborations between colourist, director Guillermo del Toro and cinematographer Guillermo Navarro. Other 4K projects using Baselight are Elysium and The Amazing Spiderman.
By year end Digital Vision will launch Thor, a standalone card for automated noise reduction, scratch removal, upscaling to 4K and restoration operating at 30x realtime in SD, 4x realtime in HD and realtime at 4K.
"We've moved from talking about 10-bit to 16-bit colour in post to produce a better end result."
- Steve Owen 
FACILITIES
With demand for full 4K post yet to crest beyond a niche, only a handful of post facilities have invested in full DI capabilities. In LA these include FotoKem and Light Iron while New York's Digital Arts has 4K DI featuring a 27-seat theatre that doubles as a 7.1 surround audio mixing dubbing stage.
In the UK, Onsight has handled several large documentary projects shot on Epic often IMAX deliverable alongside TV. Lip Sync Post's first full 4K DI was on Vincent Ward's River Queen (2005), and it has since done various scanning jobs at 4K including hybrid scanning from 4K on the vertical and 2K on the horizontal on films shot 2-perf to end up with a full 2k anamorphic image. It uses Baselight. DIT and kit hire for feature projects sited in the UK often route through 4K London, although it says demand remains highest for the Alexa.
TOWARD 8K
RAW Viewer is Sony's application for viewing and basic colour grading of RAW files shot by the F65. An update at the turn of the year meant that it was capable of taking 4K, 6K or 8K from the chip, exporting the data as DPX files.
While there are no video standards for accurate projection or monitoring of 8K, SGO says Mistika is already capable of efficient file-based 8K workflows by permitting on-the-fly downscaling to 4K, 2K or HD monitors or projectors.
8K is not being driven by cinema, but by Japanese TV production. Quantel is working with NHK on a Super-HiVision project this month. "We're playing 8K 24p but we need to get to 8K 60p to be useful," says Steve Owen. "Data of this magnitude is horrible and we might need to go to 120fps. That's a real challenge because you can't do 8K 120 fps on a standard PC since the data won't fit down the PCI Bus."
NHK is understood to be talking with FIFA about stationing an SHV camera at Rio's Maracanã stadium to record the World Cup Final there next summer, as it gears up for 2016 domestic transmissions. At IBC, it will show an 8K realtime encoder, with the new video coding scheme HEVC/H.265. It will also exhibit a single-chip SHV camcorder.
Also in IBC's Future Zone section for prototype tech, are the latest developments in high dynamic range from researchers based out of Warwick University. They've devised a relatively inexpensive $10,000 means of capturing 20 f-stops at 30 fps by pairing dual Canon DSLRs. GoHDR innovation director Alan Chalmers reckons this delivers results comparable to systems costing $350K. GoHDR has patented compression to make the eye-watering single uncompressed HDR frame data rate of 24MB/s, manageable.