Dare Devil
Meet the New Wave  / Chas Bain
Dare Devil
Meet the New Wave  / Chas Bain
Filmography (so far): highlights include DP on Bula Quo (2013); camera operator on World War Z (2013), Fast & Furious 6 (2013), Snow White And the Huntsman (2012) and The Golden Compass (2007); focus puller on The Hitchhikers Guide To The Galaxy (2005) and Thunderbirds (2004).
When did you discover you wanted to be a cinematographer?
It was the summer of 1986, I was 18, and running on a pop promo for Sid Roberson Productions during half-term. I felt an instant buzz towards the film industry, and was drawn to the team and the toys in the camera department.
Where did you train?
On the job. My first job was on Jim Henson's The Storyteller as a camera trainee. After that I was an in-house clapper/loader with commercial's production company Flying Colours. I was a loader for six years, focus puller for seven years and started operating and lighting in 2005.
What are your favourite films?
Apocolaypse Now (1979, DP Vittorio Storaro) – because of the cinematography and overall genius of the film. The Elephant Man (1980, Freddie Francis BSC) – it's the saddest film I have ever seen. Withnail And I (1987, DP Peter Hannan BSC) – the only film I have endless memorised quotes from. Secrets In Their Eyes (2009, DP Félix Monti) – what a brilliant love story intertwined with four other great storylines. Untouchable (2011, DP Mathieu Vadepied) – as a paragliding pilot, this film touched me and humoured me. Incendies (2010, DP André Turpin) – what a tragic story. Airplane (1980, DP Josepf F. Biroc) – still the funniest film I have ever seen. Before The Devil Knows You're Dead (2007, DP Ron Fortunato) – I like the shocking family twists. Searching For Sugar Man (2012, DP Camilla Skagerström) – the most moving doco I have seen. Rodriguez, what an amazing man! All of Quentin Tarantino's films.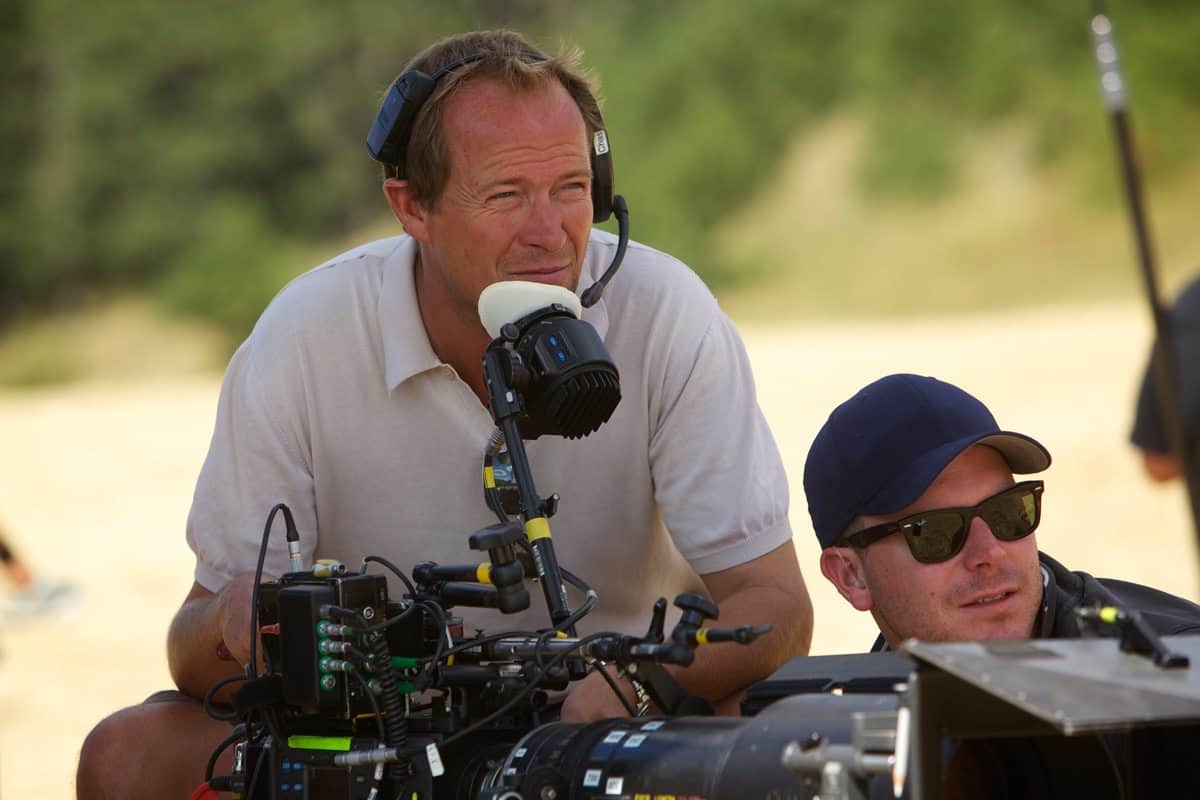 What's the best advice you were ever given, and from whom?
"Don't make things too complicated", and "It's better to under-light than over-light". Unfortunately, I can't remember who told me that, but it's sound advice.
Who are your DP heroes?
Dante Spinotti, Vittorio Storaro, Gordon Willis and Conrad Hall. They are all, quite simply, brillant cinematographers.
Have you won any awards or received any nominations?
No, but I would like one!
What's your proudest moment?
Apart from the birth of my son Billy and my daughter Kiki, it's completing Bula Quo in the setting sun on a beach in Fiji under incredibly difficult circumstances – including a natural disaster to name but one.
What's the worst knock-back/rejection you ever had?
Having to pull out of a film about Lincoln, directed by Adrian Moat through Scott Free, because my working visa to the US could not be processed in time, no matter how much money was being thrown at it. Gutted.
What's been your best moment on set? And your worst moment on set?
Wining the on-set lottery on Hercules: The Thracian Wars recently, and then not winning it the following week.
What was the biggest challenge on your latest production?
Overcoming a natural disaster. Our base town, Nadi in Fiji, was under 10ft of water two days before we started shooting Bula Quo.
"[Worst place to shoot] My flat in W14. Won't be doing that again."
- Chas Bain 
Tell us your most hilarious faux pas?
As a trainee I went to see Laurie Frost at Kaleidoscope, in Lee's old Wembley Studios, with an order from Peter Taylor to get: one box of sprocket holes (unexposed!) and a film stretcher, as we were running short of film that day. Laurie promptly provided me with a box of sprocket holes, marked 'Fragile', but told me that he was fresh out of film stretchers. I reported back to Jim Henson, Peter Taylor and Kenny Atherfold who all thanked me for my diligence. Thank you Peter.
Away from work, what are your greatest passions?
Paragliding, skydiving, heli-skiing, tennis and watching cricket.
What one piece of kit could you not live without?
My paraglider
What's weirdest place you've ever shot in?
My flat in W14. Won't be doing that again.
What's the hardest shot/thing you've had to light/frame?
The very first short film I did when I was a loader. Shocking, but you've got to start somewhere.
Tell us your hidden talent/party trick?
Juggling with four tennis balls!
In the entire history of filmmaking, which film would you love to have shot?
No question… Apocolyse Now.
What are your current top albums?
Searching For Sugarman, Rodriguez; Feats Don't Fail Me Now, Little Feat; Wish You Were Here, Pink Floyd; all Stone Roses/Ian Brown albums; all Bob Dylan and Steely Dan too (Gaucho being my fave); Hinterland, William Orbit; and Naturally, J.J Cale.
Can you tell us your greatest extravagance?
New tennis balls every time I play tennis. It's the only way.
What's the best thing about being a DP?
Having a great team around you.
What's the worst thing about being a DP?
Not having a great team around you.
Give us three adjectives that best describe you and your approach to cinematography?
Considered. Commited. Cunning!
If you weren't a DP, what job would you be doing now?
Living in the Alps and doing something connected with my extreme sports addiction.
What are your aspirations for the future?
To keep working and provide a great life for my kids.