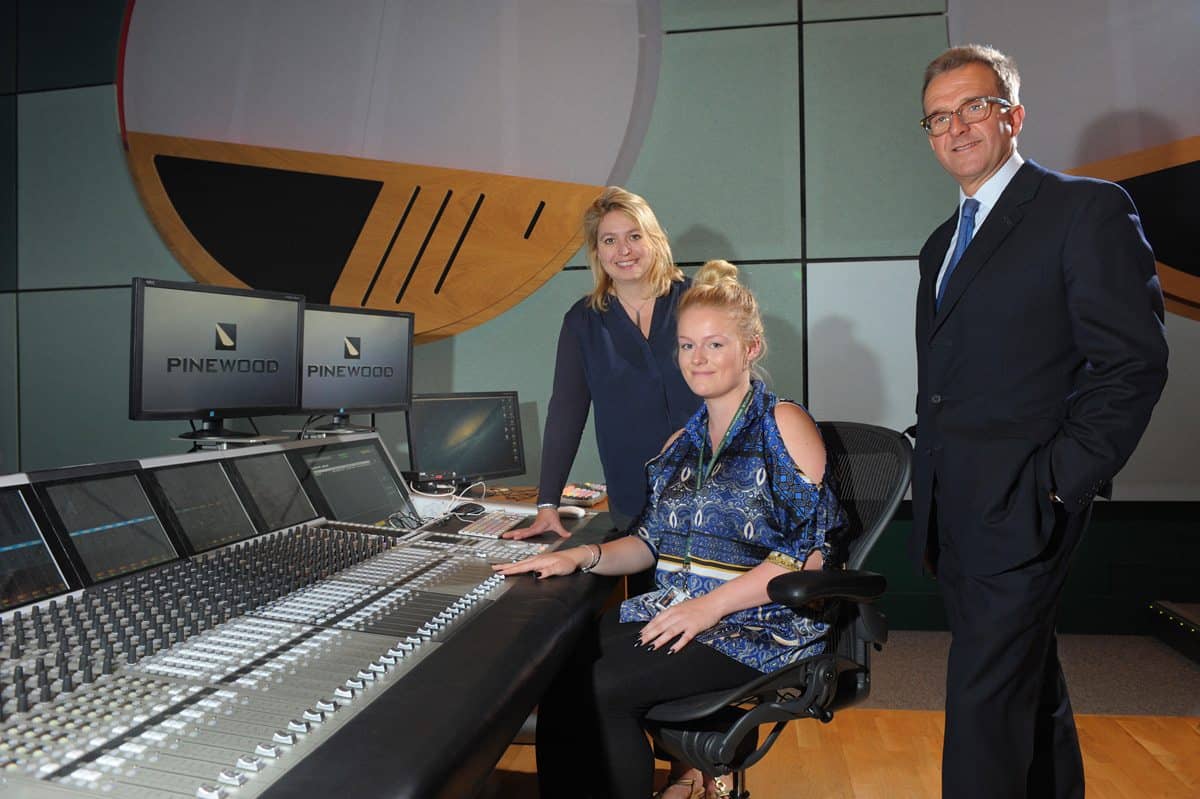 The Rt. Hon. Karen Bradley, MP, Secretary of State for Digital, Culture, Media and Sport joined Pinewood Group's Chairman Paul Golding and Corporate Affairs Director Andrew M. Smith last week (6th July) to present twenty-one Pinewood employees with Pinewood Studio Management Diplomas. Ms Bradley also met Pippa King, a media apprentice within Pinewood's Digital Content Services team, whose training is funded by the Apprenticeship Levy.
The Pinewood Studios Management Diploma was officially launched back in 2013 at Pinewood by HRH the Duke of York, to equip candidates with the knowledge and skills to manage and operate world class studio facilities for the screen-based industries. The course was supported by Creative Skillset's Film Skills Fund, with BFI's Film Forever National Lottery funds and the diploma was delivered by Amersham and Wycombe College, with whom Pinewood has a long-established relationship, and its role includes the administration of Pinewood Group's current apprenticeships.
Andrew Noakes of EON Productions, chairs the steering group which ensures that the Pinewood Studios Management Diploma directly meets the needs of both film and television productions, giving a first-hand industry perspective on what is required from students. Mr Noakes was also in attendance at the awards presentation.
Commenting on the importance of expanding the skills base in the creative industries, Pinewood's Corporate Affairs Director, Andrew M. Smith, who is a member of the Film Skills Council, said: "Growing our skills base in the UK screen-based industries is a high priority and Pinewood is proud to be at the forefront of this. The Pinewood Studio Management Diploma and the Apprenticeship Levy are playing an important role in helping us create opportunities for people from diverse backgrounds and in nurturing the next generation of talent."