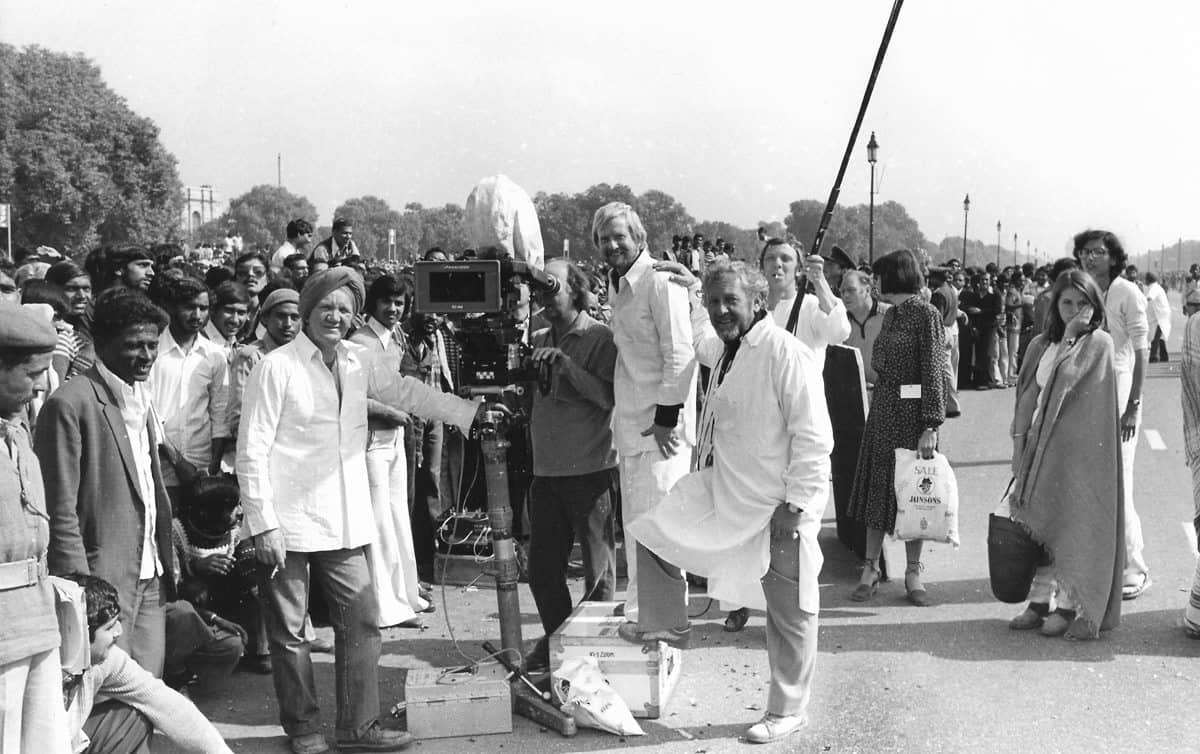 British Cinematographer is saddened to hear of the passing of respected operator and cinematographer, and former BSC President, Ronnie Taylor BSC last Friday (3rd August) at the age of 93. Our thoughts are with Ronnie's family during this difficult time.
Ronnie and his career featured last year in the 'Clapperboard' section of British Cinematographer magazine (Issue 80 – March 2017). You can read the article and hear from the man himself about how he worked on a number of memorable films, with some of the biggest names, in a career spanning fifty-eight years by clicking HERE.

The career of Ronald "Ronnie" Taylor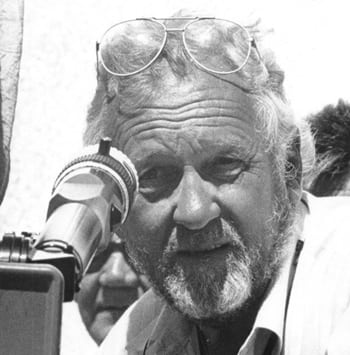 At age 18, looking for a career, Ronnie decided to study for a radio operator's certificate with Marconi with the plan to go to sea. He was successful but in the meantime, one of his parents' neighbours happened to be Jack Swinburne, studio manager at Gainsborough Studios in Shepherd's Bush who took young Ronnie into the studio and showed him how films were made. He was hooked and shortly joined the studio as a clapper boy on the film The Young Mr. Pitt (1942) photographed by Freddie Young OBE BSC. Because by then World War II was in full swing and young men were being called up, Ronnie found himself promoted to focus puller quite soon after on the film The Man In Grey (1942) photographed by Arthur Crabtree.
Ronnie was himself called up shortly after and his Marconi certificate gained him a position as radio operator in the Merchant Navy mostly on convoys across the North Atlantic, which he described as "pretty nasty". Returning to civilian life, Ronnie found himself operating on Boys In Brown (1949) at Pinewood where he first met the lead actor, Richard Attenborough who would have a defining influence on Ronnie's career later.
In 1952, operating on Secret People directed by Thorold Dickinson and shot at Ealing Studios, Ronnie met his future wife Mary Devetta and was quickly married shortly after, as Ronnie had been offered a 2-year contract to work in Brazil by his friend, cinematographer, Chick Fowle BSC and past president Bob Huke BSC. He and Mary spent the next 2 years living in Brazil and working for the Vera Cruz Company until unfortunately, the company over-extended itself and was forced to close.
Back in Britain in 1955, Ronnie established himself as a note-worthy operator on a number of pictures before working with Freddie Francis BSC on Virgin Island (1958 directed by Pat Jackson), forming a relationship which produced three of the most iconic films of the 1960s: Room At The Top (1959), Saturday Night And Sunday Morning (1960) and the classic The Innocents (1961) directed by Jack Clayton, one of the earliest films to be made in England in CinemaScope and black and white which garnered critical praise for its camerawork.
A number of films followed and in 1958 saw the beginning of his interest in Spain as he was thinking of living there. En route to Madrid, he met with Robert Krasker BSC and John Harris BSC who were shooting The Fall Of The Roman Empire (1958) and offered Ronnie the second unit to photograph. At the end of that Ronnie managed to spend 17 weeks on holiday in Marbella with his wife in a German built caravan.
In 1969 Ronnie was reunited with his old friend, Richard Attenborough, who was about to direct his first feature, Oh! What A Lovely War, along with cinematographer Gerry Turpin BSC, and this was to cement their friendship, which become influential later.
Ronnie operated on three films for director Ken Russell, The Devils (1971) photographed by David Watkin BSC, Savage Messiah (1972) photographed by Dick Bush BSC and Tommy (1975) also photographed by Dick Bush BSC. When Dick left Tommy after a disagreement, Ronnie took over and this was the genesis of him moving into lighting himself. But before that, Ronnie operated on a number of films including the legendary Star Wars (1977) photographed by Gil Taylor BSC. At the time, Ronnie said, "most of the crew thought it was a load of rubbish but it turned out quite differently!"
His friendship with Richard Attenborough took an interesting turn when he was asked to take over the cinematography of Ghandi (1982) as the original cinematographer, Billy Williams OBE BSC, had become incapacitated. The end result was an Oscar for both Billy Williams and Ronnie Taylor and the BSC Best Cinematography award.
Ronnie continued as cinematographer occasionally shooting commercials and working again with director, Richard Attenborough, on A Chorus Line (1985) and Cry Freedom (1987) for which he garnered a BAFTA nomination followed by Sea Of Love (1989) for director Harold Becker, which he considered some of his best work.
Shooting a commercial in Australia, Ronnie teamed up with Dario Argento a young up and coming Italian director who was noted for successful horror films. Ronnie shot three films with Dario, the last of which Sleepless (2001) became Ronnie's last film before he retired. He purchased a property with swimming pool in Ibiza one of the Balearic Islands of Spain and moved there permanently.
Ronnie is survived by his two daughters, Tracey Taylor and Nikki Watson plus his two grandchildren.
BSC President from 1990 – 1992.