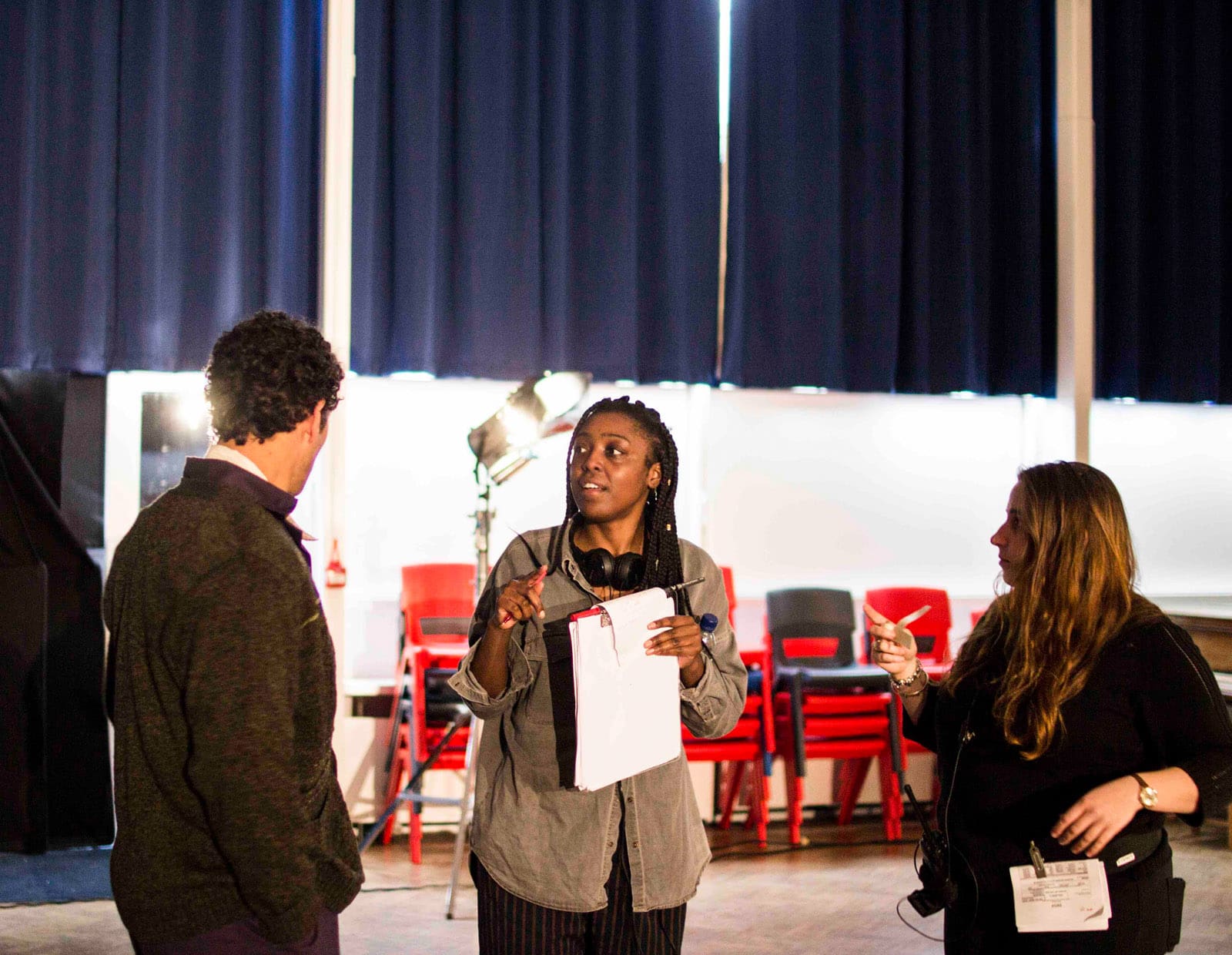 As the Academy Awards nominations reveal the most diverse Oscars ever – nine of the 20 acting nominees are from ethnic minority backgrounds. And, two women are nominated for best director – the first time more than one woman has ever been shortlisted for that award in the awards' 93-year history. We meet three women helping to inspire the next generation in film.
"…I know for certain that these men did not come out of the womb with a camera in one hand and a small loan of a million dollars in the other hand – someone invested in them, someone believed in them, someone believed that they had worth."
ELLA BENNETT
Ella Bennett is a film director with 10 years filmmaking experience and is a Ravensbourne, Brit School, NFTS and Film London Microwave Alumni, she grew up in South East London, on Kingswood Estate.
"I chose to teach at MetFilm School because I know a few of their alumni. And, I know that it treasures meticulous emphasis on the craft – not ego, not status or fame, but the craft. I really admire that and know that I can flourish and be open with my approach to teaching."So far, it's been interesting working here, I've had opportunities to voice my opinion and be a part of the journey of ScreenSpace, which is still fairly new.
It's been amazing to understand the journey behind ScreenSpace and to also get to know students and tutors."MetFilm School has an openness to the students it accepts, there is a willingness to adapt to the students' needs and desires… and a less prescriptive nature to learning, which I find incredibly unique. I don't think there was a particular script or film that pushed me towards the screen industries, my Mum would disagree, and swear it was when I first watched Titanic on tape. She said I just kept watching it over and over, crying every time.
When I got my first Toshiba Camcorder when I was 14 I would film skits and act out scenarios and record them, and sometimes I would involve my family and friends. I decided whilst at secondary school that I was going to create a documentary about Southwark states, I was 15 years old. The decision came after the teaching assistant asked me, "What story has purpose to you?" So, over the summer holidays I went around Southwark with a camera (that a community worker in my estate allowed me to use), and interviewed youth workers, the public, and residents who lived on council estates.
My teacher and the class were surprised at the outcome, and I loved the feeling of seeing how people reacted to the visual story I had created, I wanted to feel it again!
As a film director who identifies as a black cis millennial woman, I am often judged on others' pre-conceptions of my natural ability as a director. I have come to find that the UK is very accustomed to hiring, recognising, and awarding white cis men directing work. For example, In the UK there have only been six black women directors in the history of British cinema who have had a film released theatrically.
Ultimately the biggest challenges, for me have been the 'getting ahead part' and getting out of a loop of, what feels like… being constantly forced to prove my ability. I work to overcome these by, firstly being vocal about these things being issues, and secondly, I have pursued mentorships. Although brief, these have offered me a great insight. I've also had valuable support from the John Brabourne Awards and Screen South, both are amazing charities. However, I would say I'm still finding being pre-conceived a challenge, unfortunately.
The role of a director in film is similar, in some respects to an Architect, mainly in the endurance, the trust and rapport that you must build as a lead creative on projects, it naturally takes years, especially when it comes to the qualifications and awards needed, what gender bias does is make the journey twice as long. It goes straight back to the boring indirect discriminatory question of, "are you able?" I now begin to throw that question in the air and ask, "if not me, then who?"
Things are changing because the business is changing, more women are fighting for opportunities in screen business venture and investment, which changes the landscape of who owns the production companies. However, investment in women founders within the screen industries isn't happening as rapidly and as openly as it should be.
We need a neurodiverse representation of women and marginalised groups in the UK to become founders or aspire to become founders, to be believed in, just like their white male counterparts… Because I know for certain that these men did not come out of the womb with a camera in one hand and a small loan of a million dollars in the other hand – someone invested in them, someone believed in them, someone believed that they had worth.
My advice to anyone considering a career in the screen industries, is to never limit the kind of person you are and the kind of team you follow. The world is your oyster, so recognise the stories you can make international, and to look inward before you do.
More information about Ella:
Ella's graduation short, LAST LEG won 'Best Short' at the London Independent Film Festival 2016 and broadcasted on London Live twice, in partnership with the BFI. SORE THUMB, STICK OUT, premiered on Channel 4's Random Acts Channel. Her music based short, THE COMPOSER, premiered at Google UK during the 'Black Googler's Network', in 2017. Ella directed DUST, made as part of a Barbara Broccoli, Michael G. Wilson, NFTS, Screen Skills and EON Productions initiative and she is a recipient of the John Brabourne Award 2019.
You can view Ella's showreel here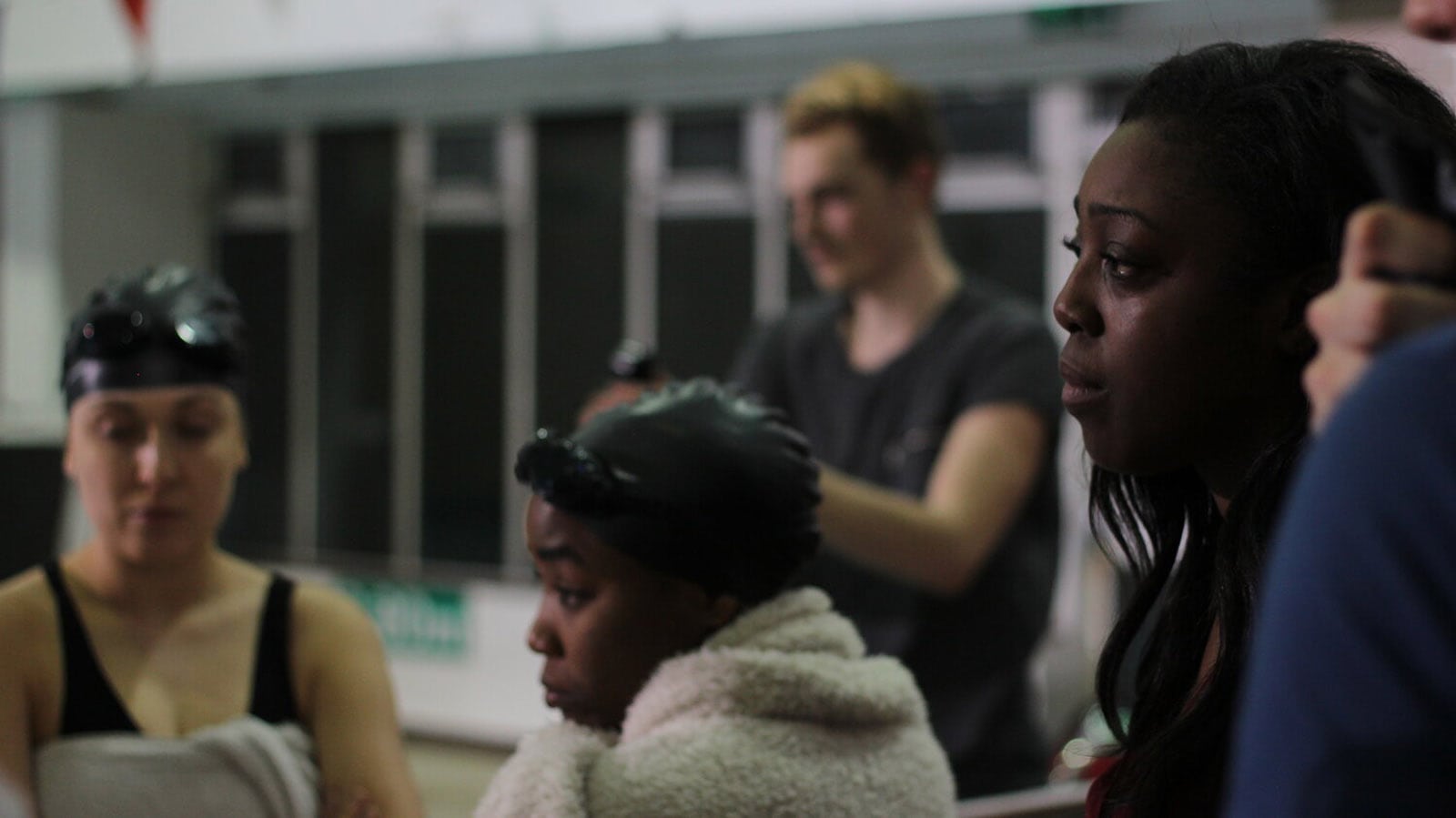 EMMA LINDLEY
Emma is an award-winning film and television director and producer. Her films have been broadcast on the BBC, ITV and Channel 4 in the UK and sold to TV networks around the world. Emma lives in West London.
"My Dad was an editor, and my mum was an actress so it may have been inevitable that I would end up working in the screen industry, but I also read a lot of books as a child, was glued to the TV in my teens, before joining a local drama group and discovering acting and directing. I directed plays, films and radio at university and then worked for a documentary company before going back to film school to specialise in film directing.
I knew Jonny Persey (Director, MetFilm School) and Stewart Le Marechal (Head of MetFilm Production) as producers and heard they were setting up a new film school and I asked if I could be a guest tutor. The rest is history! The MetFilm School is a community of filmmakers who enjoy teaching and sharing what they've learned with people making their first films. That's why I keep coming back.
I love hearing people talk about their ideas, helping them develop their story and find their voice as a filmmaker. I also love working with student actors on camera.
I have always been respected as a director on the films and television series I have made but there is still a proven shortfall in representation for female directors particularly on higher budget film and TV series. These days, I don't think there are fewer women than men working in the screen industries, but statistically there seem to be fewer opportunities for them to progress, especially on big budget productions. As many women graduate from film schools as men, and they are equally qualified to do the job, so a lack of training isn't the issue, it's about making hiring lists more inclusive and creating career development opportunities at higher levels.
I do think things are changing for the better – there has been more interest in female directors recently and some useful industry initiatives aimed at increasing opportunities. To any new director, I'd say be yourself, make films you care about, but also be open to shooting something completely unexpected that comes your way because that's how you often make your best work!"
More information about Emma:
Emma's drama credits as a director include the multi-award-winning ITV comedy series My Parents are Aliens, teen drama series 24Seven (ITV) and popular children's series Brum (BBC). Her documentary credits as producer/director include the BBC series My Life and Who are We? and an award nominated one-hour special on iconic fashion, Anatomy of a Closet (Ovation TV).
Read more about Emma here: http://www.emmalindley.net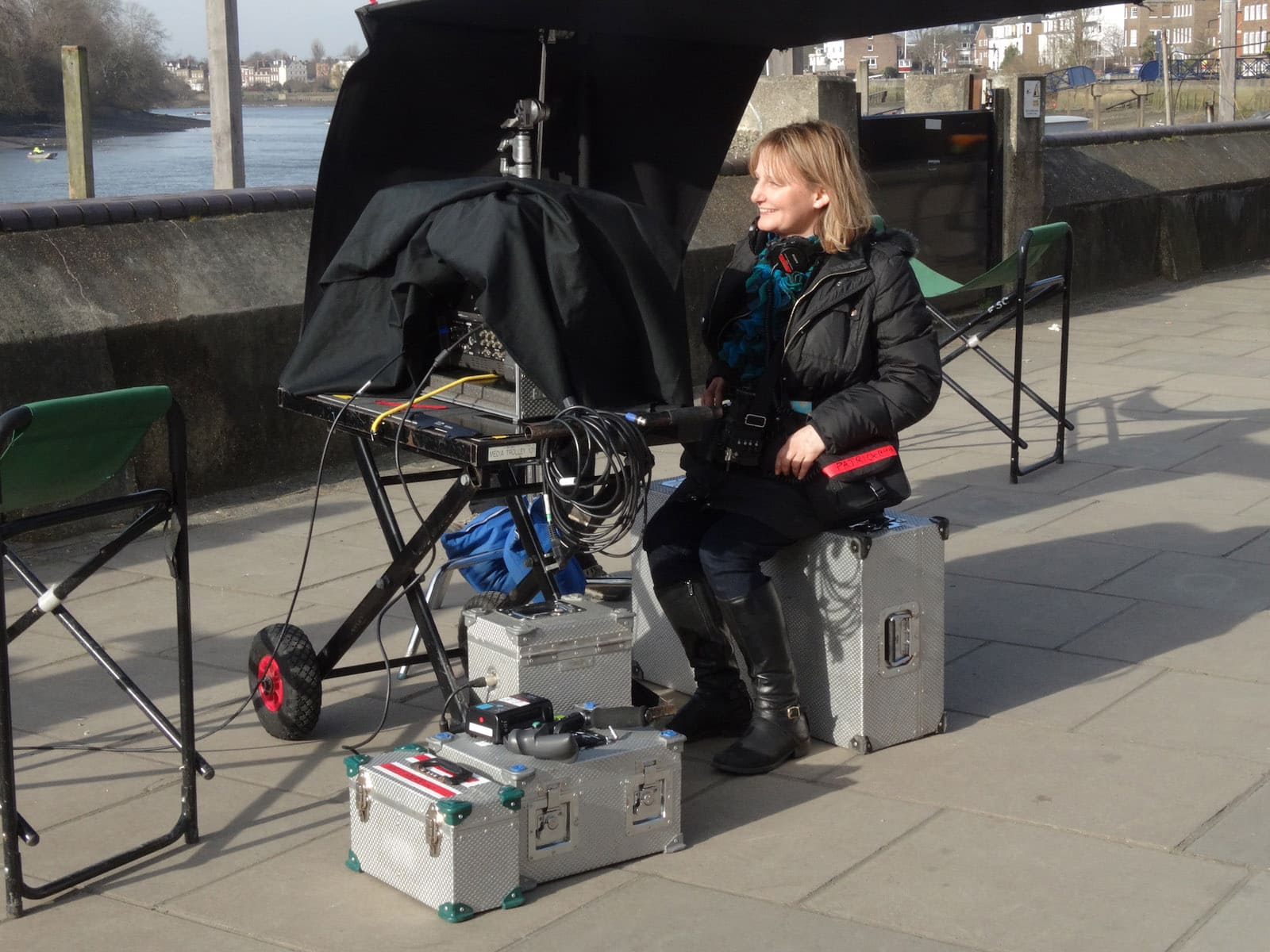 DEIRDRE RAIRIE

Deidre is relatively new to MetFilm School and delivers camera skills lectures for ScreenSpace. Originally from Surrey, she lives by the sea in Folkestone and splits her time between France and the UK. After 30 years at the BBC, Deirdre left as a senior camera trainer at the BBC Academy.
"I cannot say that in the 30 years, it was easy as a woman to gain the respect and skills needed to do the job; it was always assumed it was a male role, especially in News and current affairs where I worked. The great thing is I managed to follow a career in cameras which I loved, ending up teaching the role, which I REALLY loved. This gave me the opportunity to travel to extraordinary places that I never would have visited normally; Myanmar, Afghanistan, most parts of Africa, Uzbekistan and all of the Baltic states and Russia.
My journey to MetFilm School from White City started when I was asked to come along and meet Dr Lisette Johnston (Head of School, ScreenSpace) to discuss whether I could be involved in this fantastic new partnership that MetFilm School had launched. Immediately I was hooked, I loved the vibe, I liked the irony that it was also the ex-BBC Ealing Studios, (that bought a big smile to my face as I had worked there previously), I just felt that everyone who worked there had a very different approach to the normal academia that I had previously been involved with.
I would say that for me, it is quite apparent that being an older woman poses a few challenges, it is unusual to be in my position, as a woman, because there were so few of us in the 90s. It is great that women have the opportunity to do so many different roles now, but there are painfully few older women in my profession… it's another reason why I love teaching at MetFilm School and ScreenSpace, to see all this fabulous talent coming through and knowing they appreciate the real world, hands on, practical style of teaching that comes from years of experience on location.
It's interesting that with technology making equipment smaller in some spheres, which is where my training takes me to many different countries, to specifically train women on mobile phones or smaller cameras. But the kit for film production, on the other hand, seems to get heavier and more cumbersome, which often puts women off, who think that they aren't able to use the kit. Of course, there's no solution to this, but positive role models and women cinematographers from MetFilm School is certainly helping.
The only advice I can offer to females entering the screen industries is to follow your heart; stay strong; always say yes to any work, as you never know where it might take you and fight for the same pay and conditions as men. I think this is very difficult to do when you're younger, but it's at this point you will make your mark. Understand your self-worth and value."