HATE BREEDS HATE
Set in the aftermath of a riot, La Haine was a sensation in 1995. Director Mathieu Kassovitz's exuberant waking dream of friendship and social discontent was linked to riots in the Parisian suburbs shortly after its release and still hits like a visceral wrecking ball. George Steel BSC revisits the cinematography of Pierre Aïm AFC.
Director Mathieu Kassovitz won the prestigious best director prize at Cannes, but the explosives detonated by La Haine's visuals share credit with cinematographer Pierre Aïm AFC.
Hate chronicles twenty-four hours of aimless meandering in les banlieus by three young men – an Arab, an African and a Jew – before an inevitable but shocking confrontation with the police.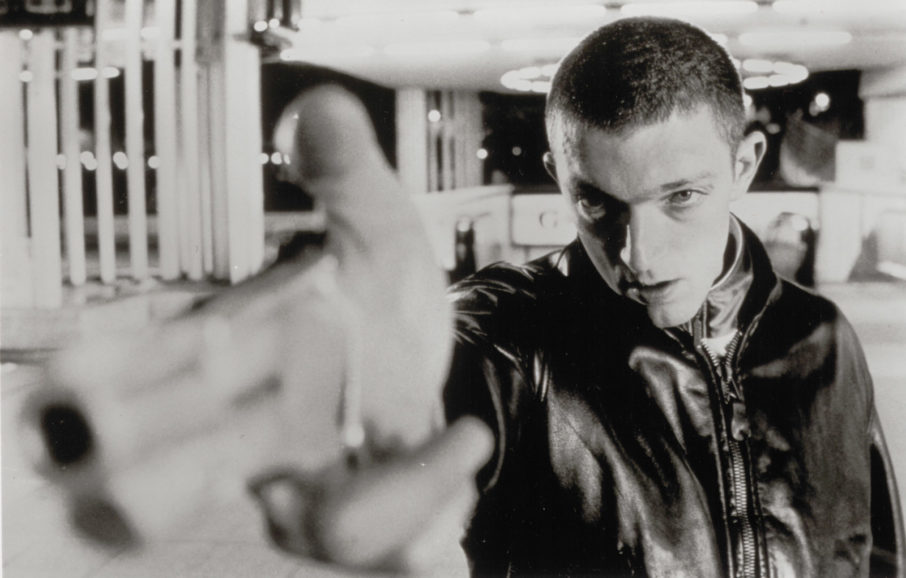 It marries the French New Wave with American classics like Mean Streets and invites comparisons to Spike Lee's Do the Right Thing.
It's the pick of George Steel BSC (The Aeronauts) who says he has viewed it a hundred times. "It's mesmeric. Rebellious. I never tire of watching it and always see new things. Every time I press play, I am transported."
In part, he is transported back to 1995 when he was working in Paris as a bus boy in a restaurant. "It was the first film I ever went to see twice in the cinema. I walked out of one screening and straight into the next."
The story attracted him first. Told from the point of view of three inseparable friends, Hubert, Saïd and Vinz (Hubert Kounde, Saïd Taghmaoui and Vincent Cassel), "it's a film about friendship and joy and youth," Steel says. "It doesn't dwell on being miserabilist. A lot of what they do is naughty, some is downright illegal, but the point is that they feel alive."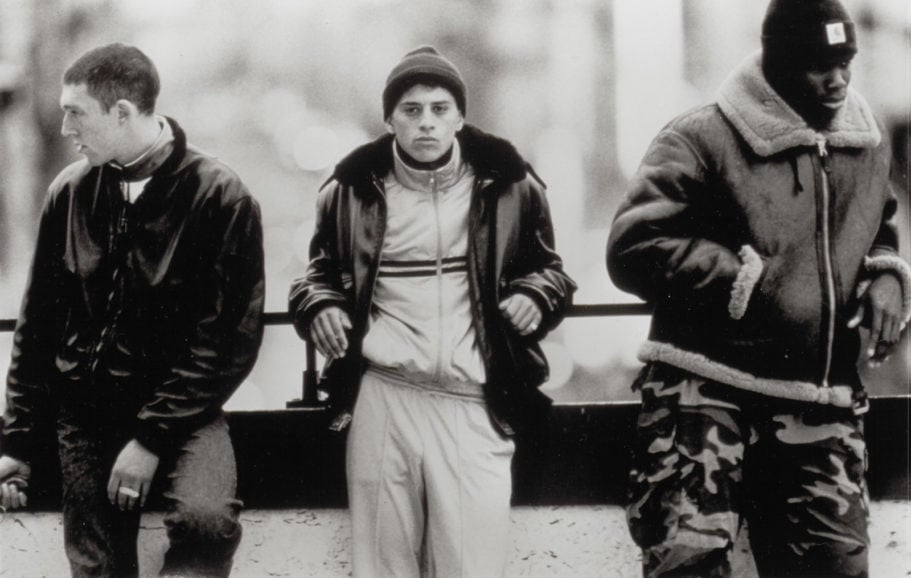 It was also the first time Steel had cause to check who the camera operator was [Georges Diane]. "It was the first time I'd ever thought about what the camera is giving you as a viewer. For me, the cinematographer's job is most rewarding when it is a genuine collaboration with the director, grip, lighting and all the departments coming together."
The film's striking black-and-white cinematography (filmed in colour as a condition of the production's insurance bond) "instantly gives you a poetry and evokes an otherness," says Steel.
"The whole film is dreamlike, or a nightmare, for this group who are trapped by their surroundings. In truth, the decision to shoot black-and-white made sense, given that the cladding of housing estates in France are quite garish. Monochrome eliminates that clashing distraction. It also gives the film a prison-like quality."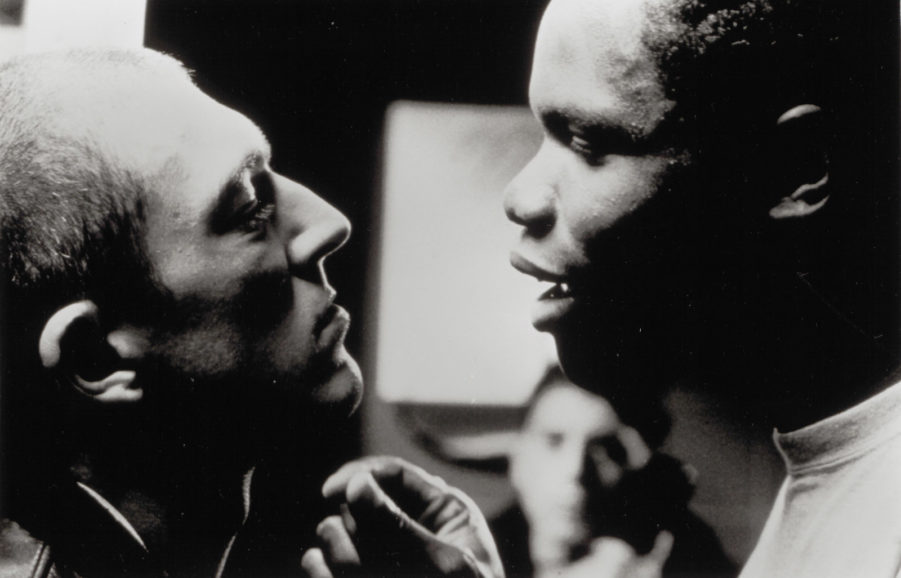 Black-and-white also links the film's realism with the news footage shown in the opening credits. Kassovitz was inspired to write the film following outrage at the killing of a Zairian immigrant. For Steel, who grew up in Algeria, the film's depiction of racist tension, especially between the police and Arab community, continues to resonate.
Aïm makes extensive use of long Steadicam shots, such as one which follows the trio walking through the banlieu riffing about the sound of a motorbike.
"I love that these fluid shots are contrasted with a scene that is totally static or that is very simply shot," Steel says. "There's this shift from total freedom to real control."
The film's energy comes from the acting and its stylistic verve. For example, the use of a contra zoom transitions the lads' arrival from the suburbs, a short train ride away, to the centre of cosmopolitan Paris.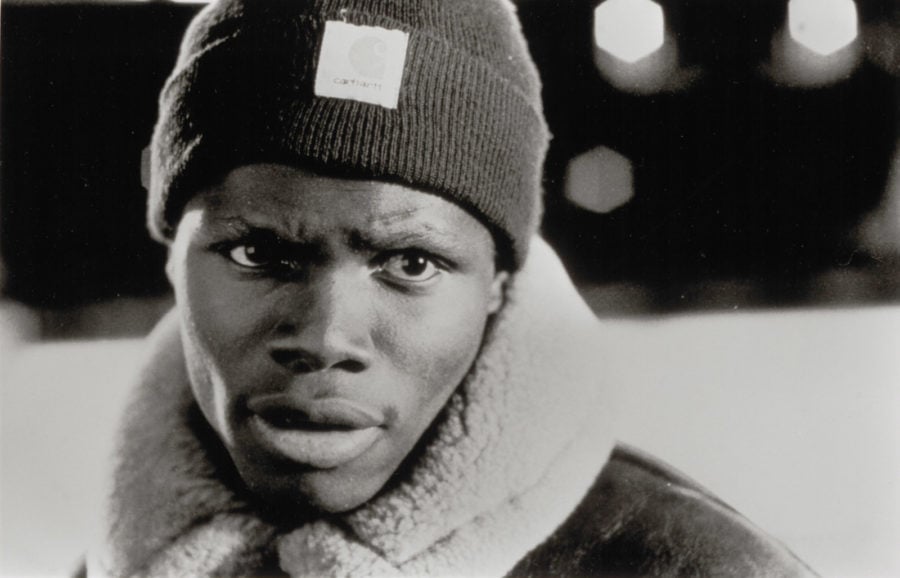 "The first part of the film is shot with shorter and wider lenses and with quite formal composition," Steel says. "The contra zoom is the gateway to using longer lenses and more fragmented composition. The characters are less comfortable in this environment."
Another instance is when Vinz performs a Travis Bickle impersonation in front of a mirror. The camera starts out nearly directly behind him with his face seemingly reflected in the mirror, then, as he bends over the sink, moves into a close-up of his reflected face. There is in fact no mirror. A body double is used to mimic Cassell's body movements.
"The props are all flipped backwards," Steel observes. "Although they had a decent budget [$2.6 million] these are tricks and techniques that are available to anyone."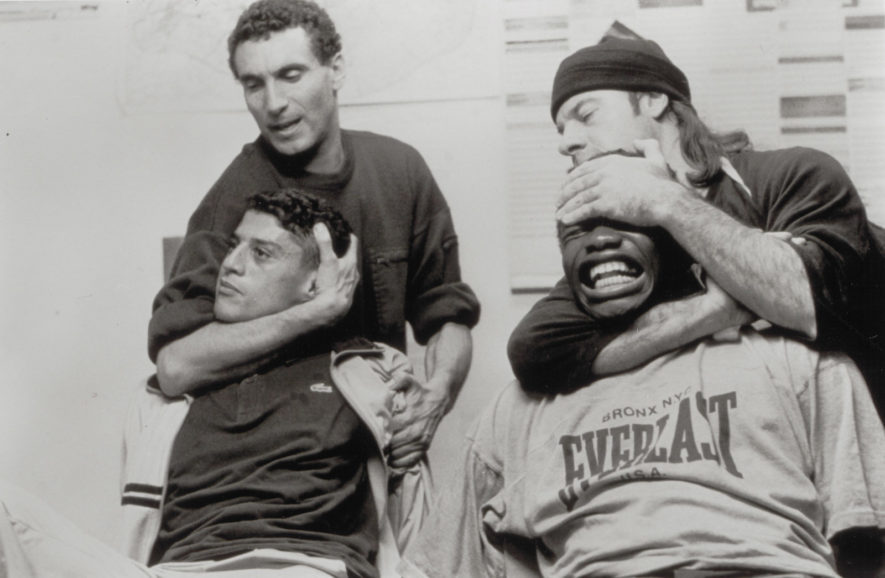 In the most celebrated sequence, Aïm floats the camera over the estate to the sound of DJ Cut Killer playing a mash-up of NTM's 'F**k the police' and Edith Piaf's 'Je ne regretted rien.' It could represent an angel or something more sinister, or simply the freedom of hip hop music.
"The camera was carried underneath a remote controlled mini-heli," Steel says. "Its shadow was painted out in post."
Steel is just as enamoured of the less flashy sequences. "The scene I love the most is set in a public bathroom in which an old man relays a shaggy dog story about Grunwalski. It's a weirdly moralistic tale but it's deliciously ambiguous. There's nothing fancy about the shot – but it's so perfectly weighted."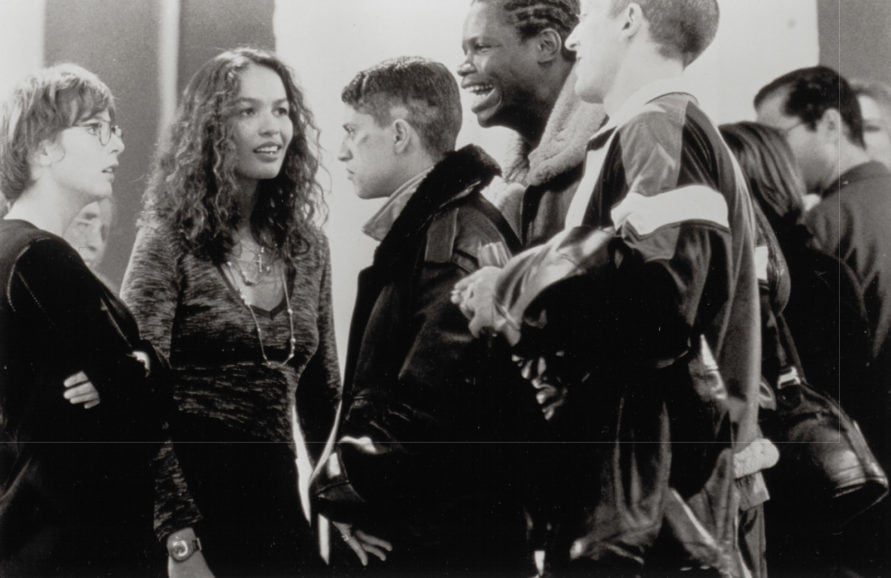 During the making of BBC One mini-series War & Peace, Steel had the fortune of working with Kassovitz who played Napoleon Bonaparte, but he has yet to meet Pierre Aïm.
"I would ask him, cinematographer to cinematographer, if he would tell me the truth behind certain scenes," he says. "For example, when the characters are on a rooftop looking at the Eiffel Tower way in the distance, one of them clicks their fingers to switch off the lights but is told that it only works in the movies. Then, when they turn their backs, the Eiffel Tower's lights do switch off. I mean, how was that done?"
La Haine is a Subscription Exclusive on BFI Player (14-day free trial then £4.99 a month) and released on Blu-ray by the BFI in a 4K restoration supervised by Pierre Aïm AFC. https://player.bfi.org.uk/