Shining a light on...

Gaffers 'R' Us / Perry Evans
Shining a light on...

Gaffers 'R' Us / Perry Evans
Fact file
Age: 55
Born: West London
Early years: Notting Hill, Ladbroke Grove
Education: Henry Compton School, Fulham
Lives: Staines-upon-Thames
Big Break: Monty Python films, Time Bandits and Brazil
Hobby/passion: I've always had a hobby outside of work which has changed over the years with age. I started off with football, rugby, waterskiing, tennis and at the moment I'm into open-water swimming and cycling.
Selected filmography
Star Wars: Red Cup (2017), Now You See Me 2 (2016), Allied (2016), Rogue One (2016), Star Wars: The Force Awakens (2015), Exodus: God and Kings (2014), Muppets Most Wanted (2014) , The Counsellor (2013), Zero Dark Thirty (2012), Snow White And The Huntsman (2012), Prometheus (2012), Pirates Of The Caribbean: On Stranger Tides (2011), Clash Of The Titans (2010), The Dark Knight (2008), Atonement (2007), The Da Vinci Code (2006), Batman Begins (2005), Harry Potter And The Prisoner of Azkaban (2004), Lara Croft: Tomb Raider (2001), Shiner (2000), Fierce Creatures (1997), Scandal (1989), Withnail And I (electrician, 1987), Brazil (electrician, 1985)
First impressions:
I started with an electrician apprenticeship at Lee Lighting in the late 1970s. My first credits were on Python films such as Time Bandits and Brazil, and Withnail And I, as an electrician under gaffer/mentor Roy Rodhouse, who took quite a few of us who have become well-known gaffers under his wing. Chuck Finch and Peter Bloor both trained under Roy.
My lighting team:
I have been with my best boy Ricky Pattenden, rigging gaffer Ossa Mills and rigger Iain Lowe, for the best part of 25 years. It's a comfort to have a solid team because you know that when you say you want a soft light through the window, you know you can leave them to get on with it and it's done in the way you expect it. But it's good to have fresh blood too, which brings energy to the team. While the younger members tend to pick-up first on new technology, the older hands know more about all the craft elements: how to use diffusion, how to place lamps and set a flag properly. With the right mix of youth and experience, as a team we start to bounce off each other.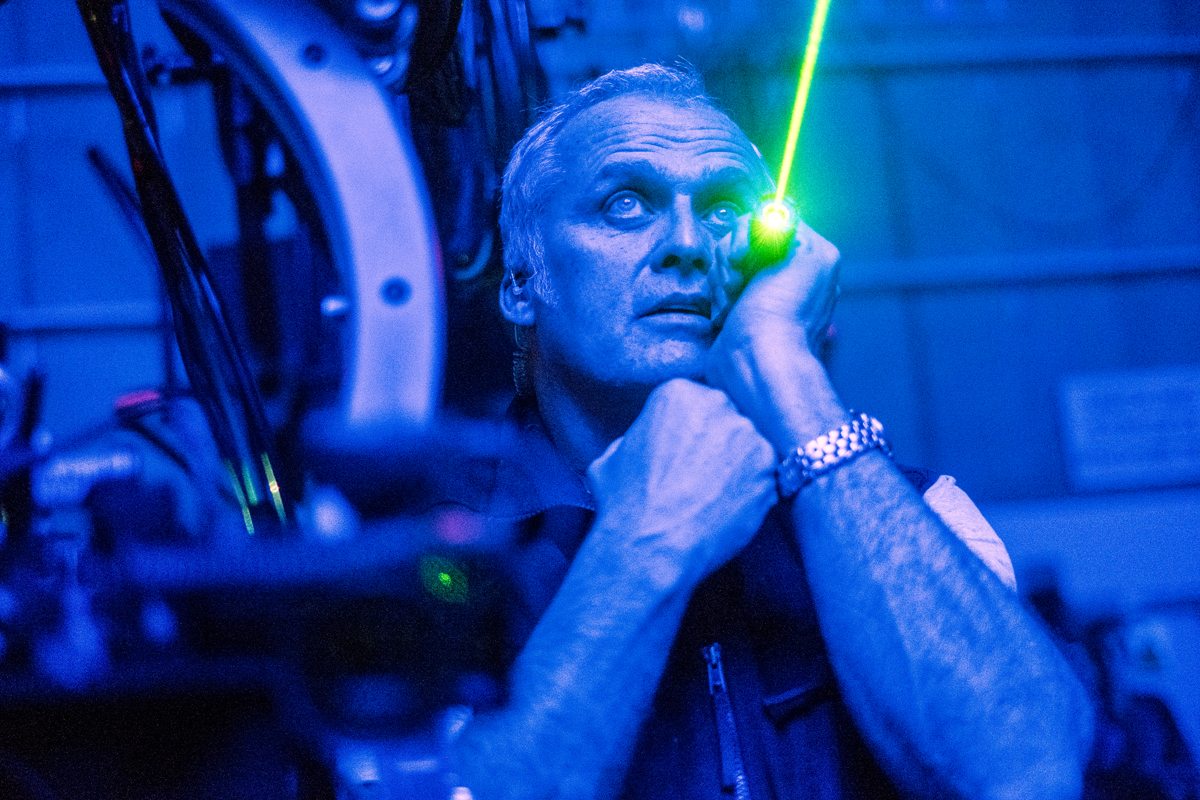 My toughest job:
Your toughest job always seems to be your next one. But the scenes we shot in Paris for The Da Vinci Code stand out. Not so much because it was tricky to light, but because it was a logistical nightmare. We had permission to shoot overnight, but the crew (400 sparks and grips) and all the kit including 19 generators and cherry pickers had to be gone every day by 8am. We had to de-rig at 6am and head for strategic car parks around Paris and start rigging again at 6pm.
Trademark style:
I am more of a fan of soft light rather than hard light. It's a style that was used a lot at BFCS Production Co. when I worked on many commercials. Cinematographers like Bradford Young, Greig Fraser and Darius Wolski like it too. Using LEDs and soft sources you can add diffusion and end up with something as soft as custard which starts to look lovely. We would avoid hard lights through windows – something that you might see in a church – but only in church!
Importance of new technology:
The introduction of LEDs, such as ARRI SkyPanels, Digital Sputniks and Creamsource Space Lights, have been a bit of a game changer for us and for DPs. Looking at the on-set monitors DPs can change the light levels and add extra colour there and then. They work particularly well with digital cameras and on sci-fi films. I have used them on the last three Star Wars films, starting with Rogue One. They work well on corridor sets where, for instance, the script might want a door light to flash from green to red signifying an emergency. In Tungsten that would have been a nightmare, but with LED you can get the desk operator to programme the lights to change instantly. On Allied we were able to change from daylight to moonlight at the flick of switch. A few years ago that would have taken a couple of days to change all the filters. This expansion in the use of programmable LEDs has meant that the desk operator has become a key person on the lighting team and the whole production.
"Despite all this technology I wouldn't go anywhere without a simple piece of poly – black one side, white the other – and a 4x4 foot floppy to create a bit of shade. Two simple things which if used correctly can create a bit of lighting magic."
- Perry Evans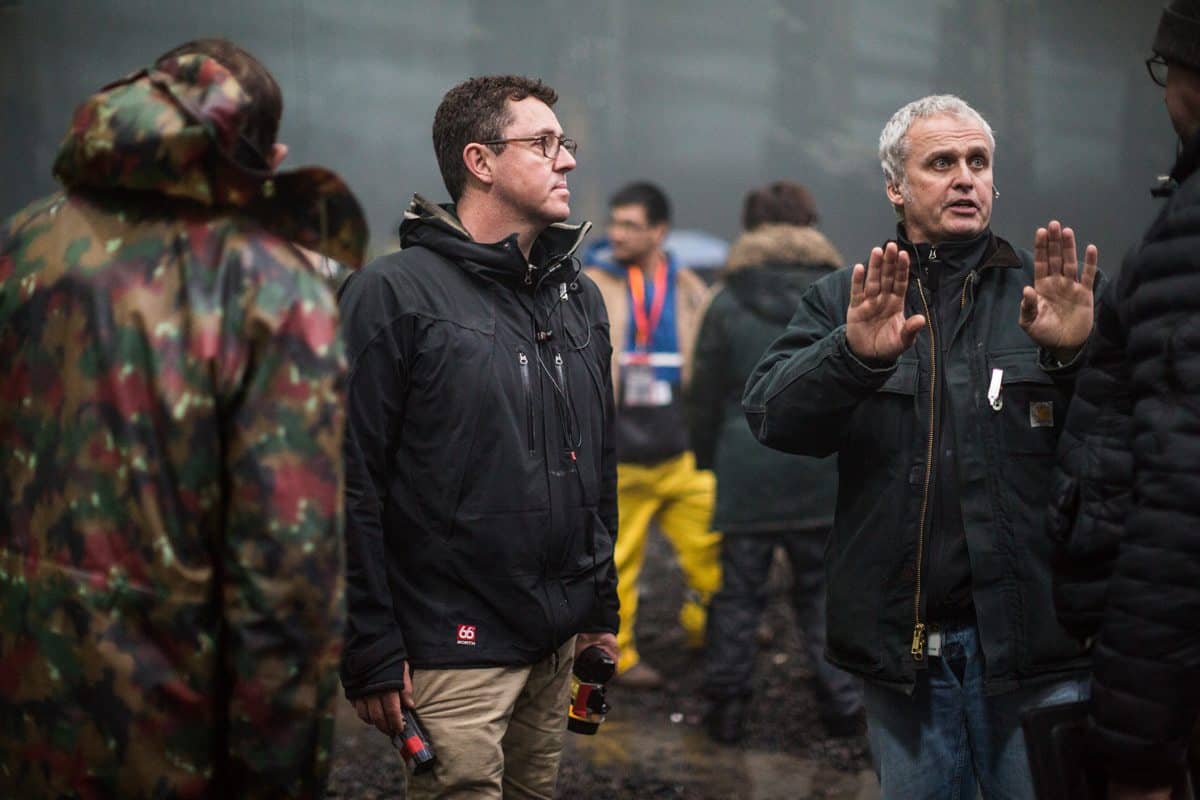 Back to basics:
Despite all this technology I wouldn't go anywhere without a simple piece of poly – black one side, white the other – and a 4x4 foot floppy to create a bit of shade. If it's too dark and you lose a bit sparkle in the eye you can use a poly to reflect in their eyes and help fold the daylight around their faces. Two simple things which if used correctly can create a bit of lighting magic.
What has changed over your career?
One of the major changes to the role of gaffer has been a greater acknowledgement of their creative input. I have seen that role change since my early years with Roy Rodhouse. These days I go to meetings with the art department and am able to explain why we need a window or a practical light in a certain position as a light source. It's a much better way of working because we know that once we get on the floor we will have sources in the right places. In the old days we would turn up and likely have to pull the set to pieces.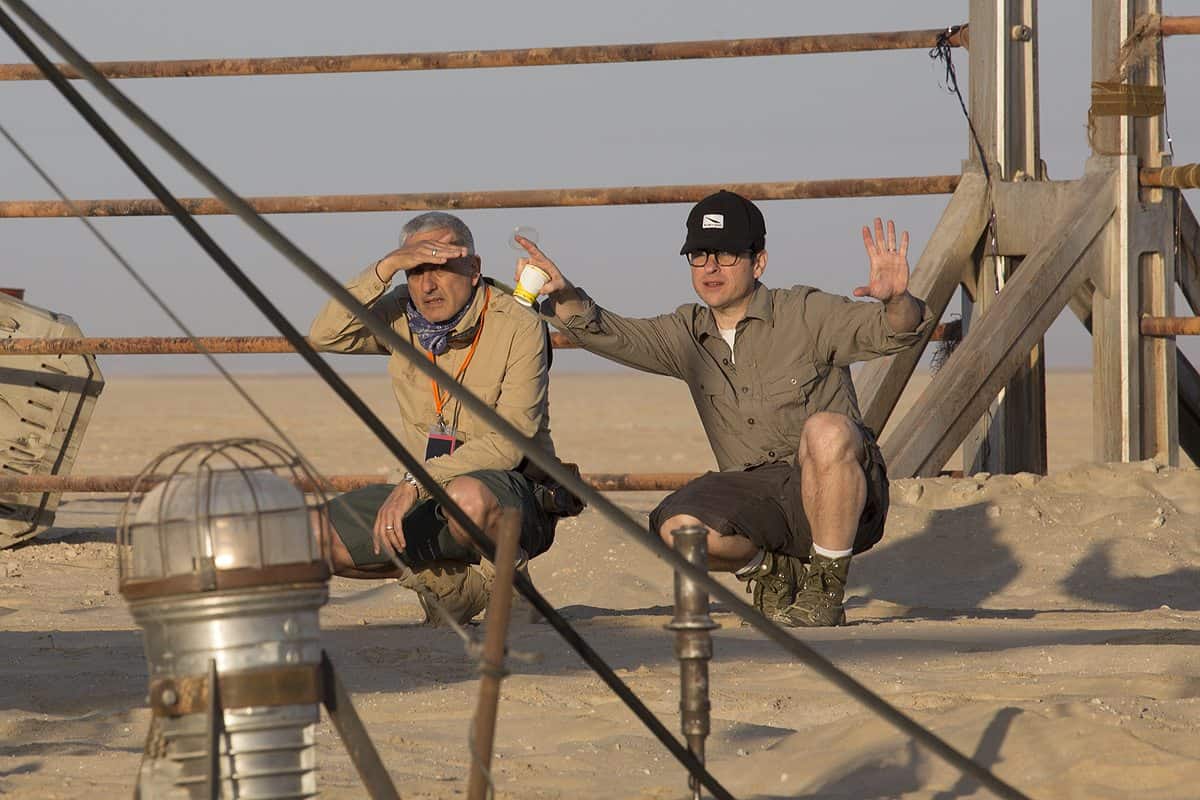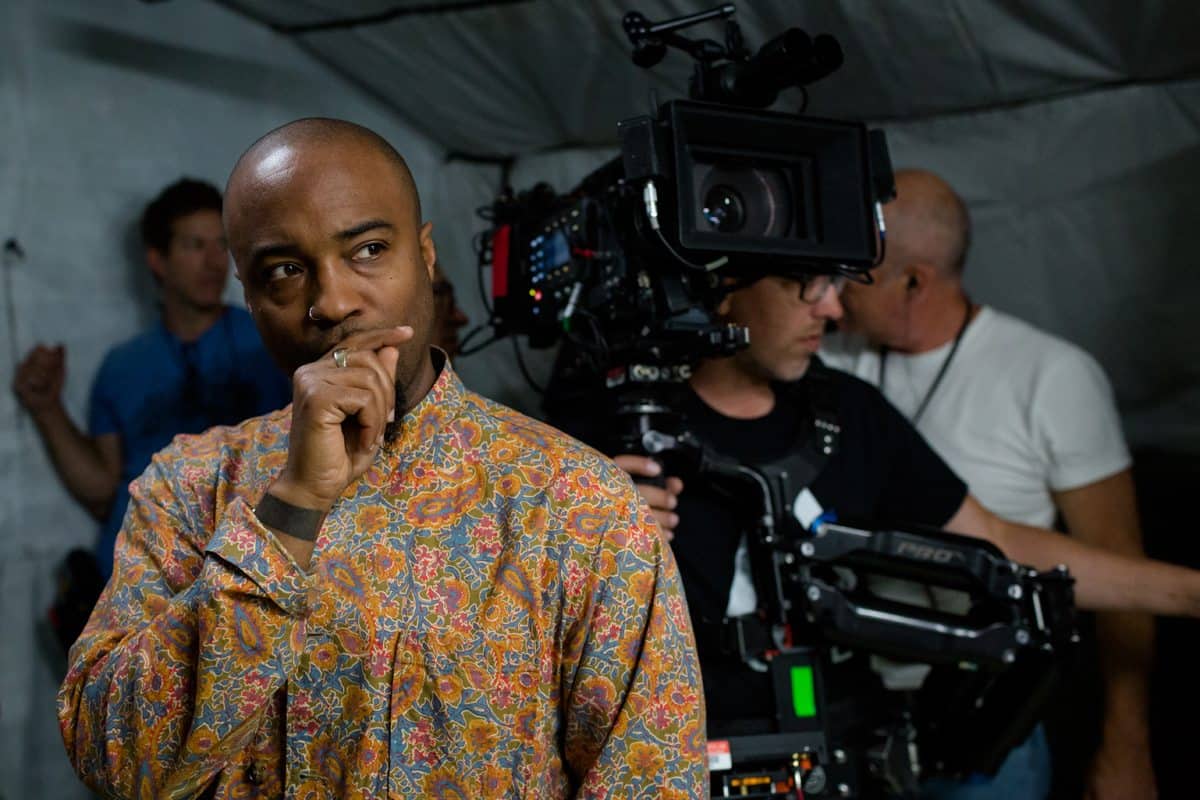 Dan Mindel BSC ASC (Star Wars: The Force Awakens) says:
If you are going to shoot a movie, Perry is your man. I've known him since I was a kid and he's now one of the world's leading gaffers. He is great to work with, has a complete understanding of lighting camera and production and he gives DPs so many options. His opinions and aesthetics are only going to bring class and style to a production, which gives the movie depth and resonance. His sense of humour is great – we laugh all the time. One little known fact is that his lighting department has their own blend of tea, tea pot and tea cosy (knitted by one of his sparks' mums). Whilst shooting a giant movie a few years ago the tea cosy was kidnapped! Days later photos started arriving from around the world of the cosy at famous landmarks with the electric department keeping us all amused with this on-going mystery for months. It was all resolved by the producer, with a confession after the fact, but I was under suspicion for a while... which is no joke with these guys when their tea ceremony is at stake.
Bradford Young ASC (untitled Han Solo Anthology) says:
On the Han Solo film I'm looking for something naturalistic, dark and atmospheric. At the start I had a bunch of images on the wall which were very expressive, in terms of composition and lighting. Perry came in the room and said "Yep, I know how to do that." He knows exactly where all the lights have to go. Which is exactly what I needed on a film this big – somebody with a good foundation, so that I could just add on top of that. Perry's reputation precedes him. When I pick a gaffer I am looking for somebody with similar taste, and also somebody I can learn from. You want to surround yourself with people who make you feel comfortable, so you can build a bit of a security blanket, so that when you push the envelope there are good checks and balances. Good gaffers tell you when you are pushing the lighting a bit too hard. When you are playing too safe they tell you to push a bit harder. Sometimes cinematographers get so dogmatic about the flavour of light we want that we paint ourselves into a corner. That's the beauty of a gaffer like Perry. He's already anticipated what I might need and he doesn't mind if I only turn on one light. He always says: "I'd rather be looking at it than looking for it."