EAT THE RICH
Netflix has put its money behind A-list filmmakers like Spike Lee, Aaron Sorkin and George Clooney whose films are all in the running for accolades. Da 5 Bloods, The Trial of the Chicago 7 and The Midnight Sky all have their merits, but none hold as high a rating as Ramin Bahrani's The White Tiger on Rottentomatoes where it scores 92% among critics and 80% audience votes.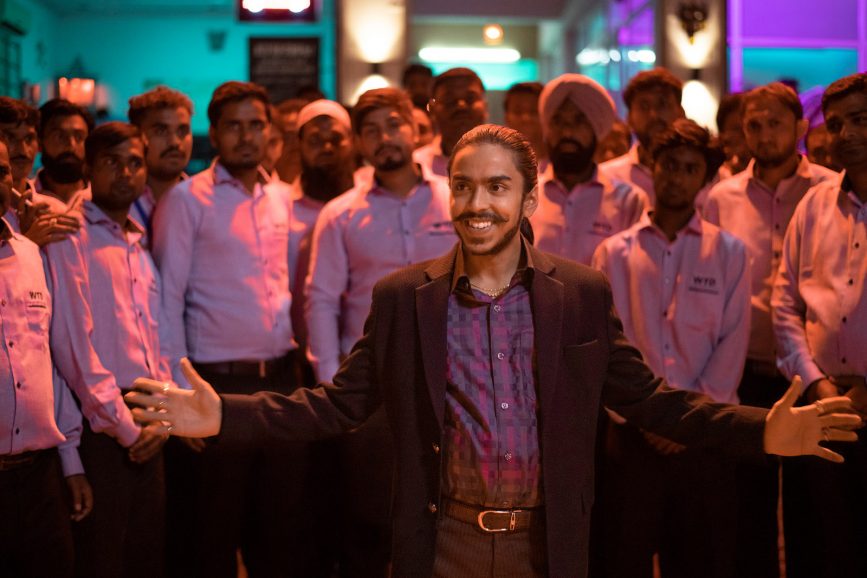 The heft of certain filmmakers may have directed Netflix where to focus its Awards promotion. Whatever the case, the assured storytelling of the adaptation of Aravind Adiga's Booker Prize winning novel deserves to be more in the spotlight.
Writer-director Bahrani gets right to the heart of the novel's biting satire about gross inequality. He invited Italian DP Paolo Carnera AIC to shoot it on location in India after seeing the latter's work on crime saga Gomarrah.
"Scorsese was in Ramin's mind, particularly Goodfellas but Taxi Driver too," Carnera says. "The challenge for me was not finding a style so much as a way to shoot the film quickly. Ramin was trying to use the script's voiceover as a structure to give himself the freedom of changing how the story is told in the edit."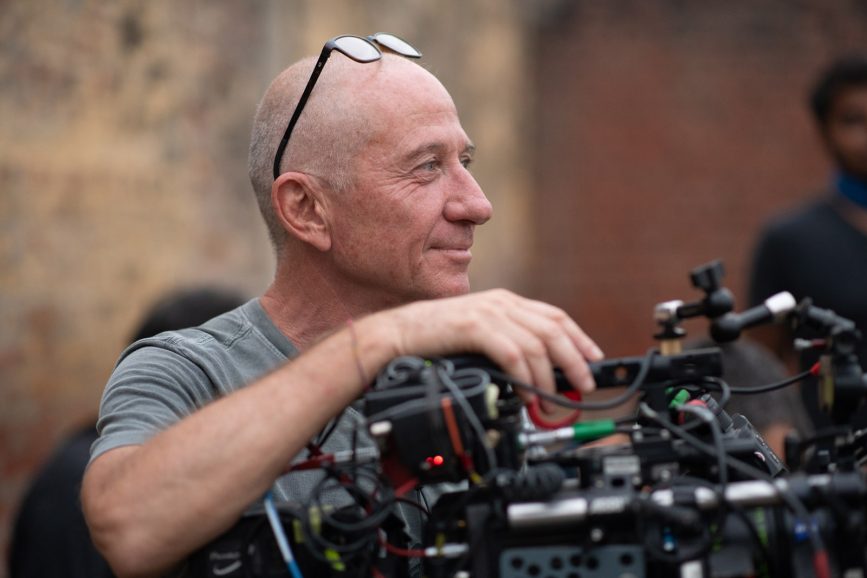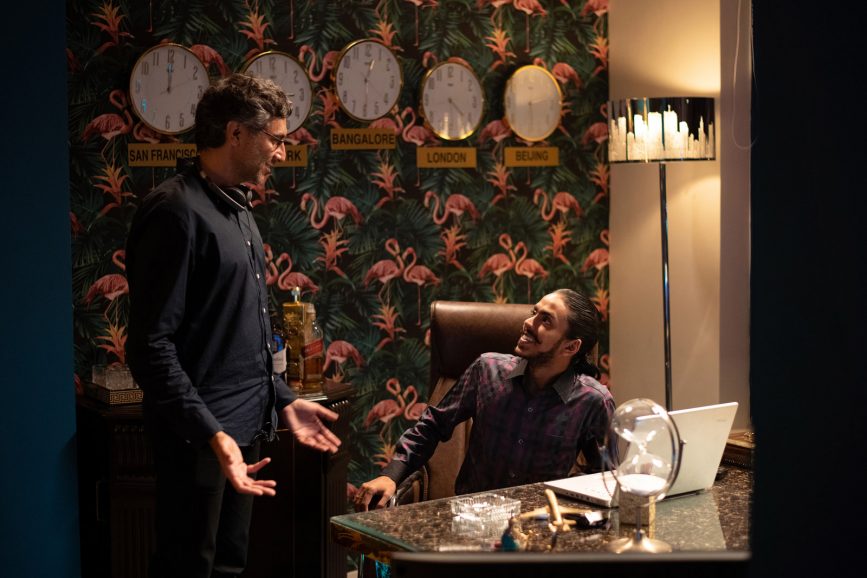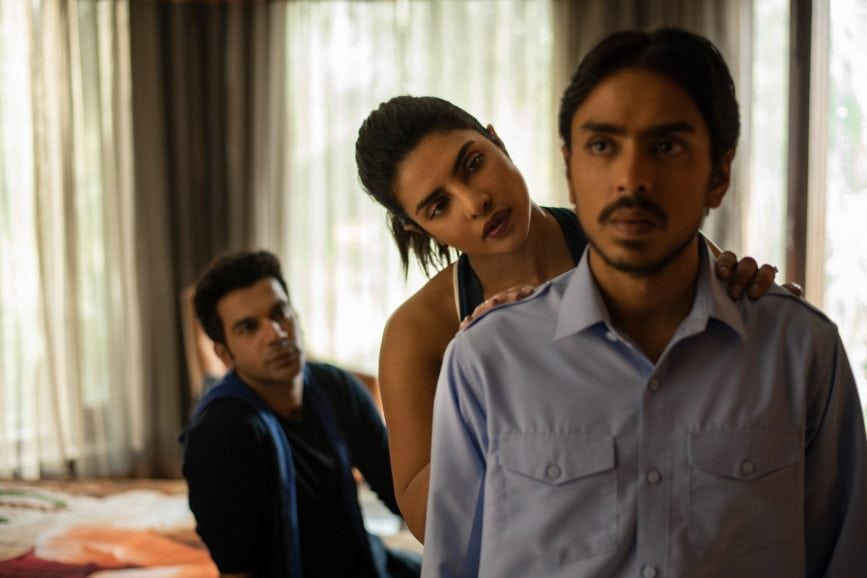 Like Goodfellas the rags to riches trajectory of low-caste chauffeur Balram (played by Adarsh Gourav) infiltrating a mafia-like family, is anchored in voiceover and shifting flashbacks.
"The story is by turns a comedy, a tragedy and an ironic success story. It's crazy. We show Balram's past in poverty, a second part of his background in Dhanbad [an industrial town]. The bulk of the story takes place in Delhi and there's a present tense in Bangalore.
"The script has 240 difference sequences and we shot in 90 different locations so that meant a very quick pace. Most days we had around 2-3 different locations. I didn't have time for elaborate lighting set-ups."
Carnera spent eight weeks preparing in Delhi. "Scouting was very important for me to gain a deeper understanding of the story's world. I took hundreds of stills to help us make decisions.
"Delhi is not an easy town for shooting," he continues. "I loved to shoot in old Delhi but we had just a very tight window there. We could shoot with Adarsh alone since he was not well known but if we'd filmed [co-stars] Rajkummar Rao and, especially, Priyanka Chopra Jonas then in two minutes we'd be surrounded by hundreds of people."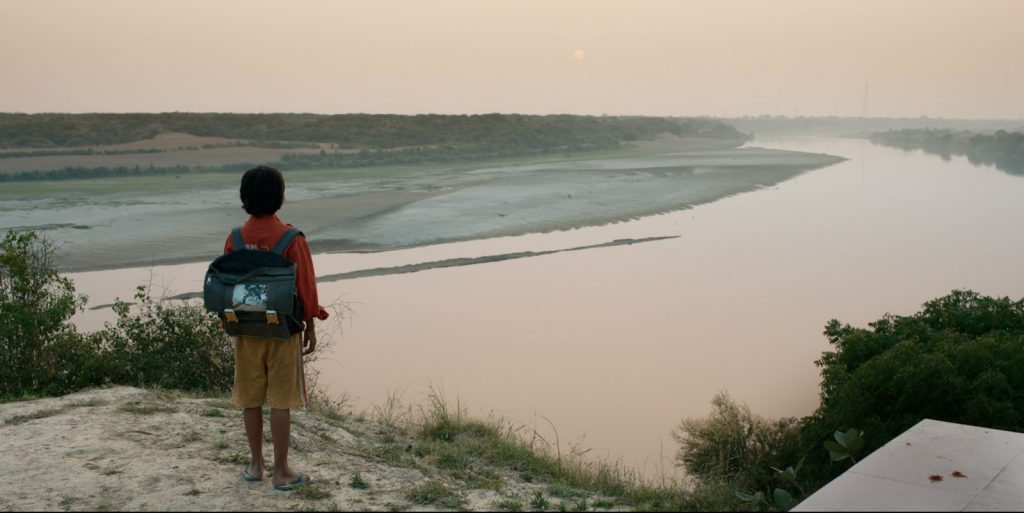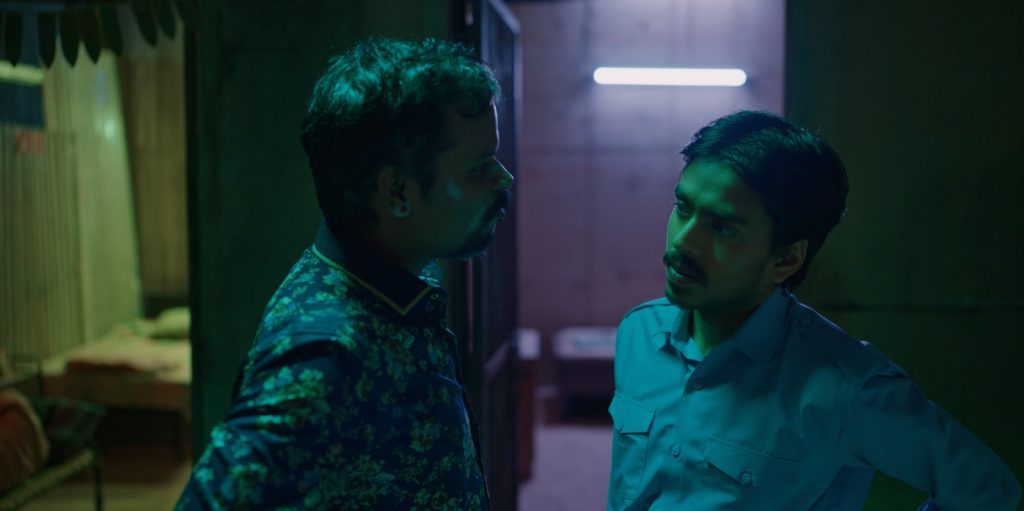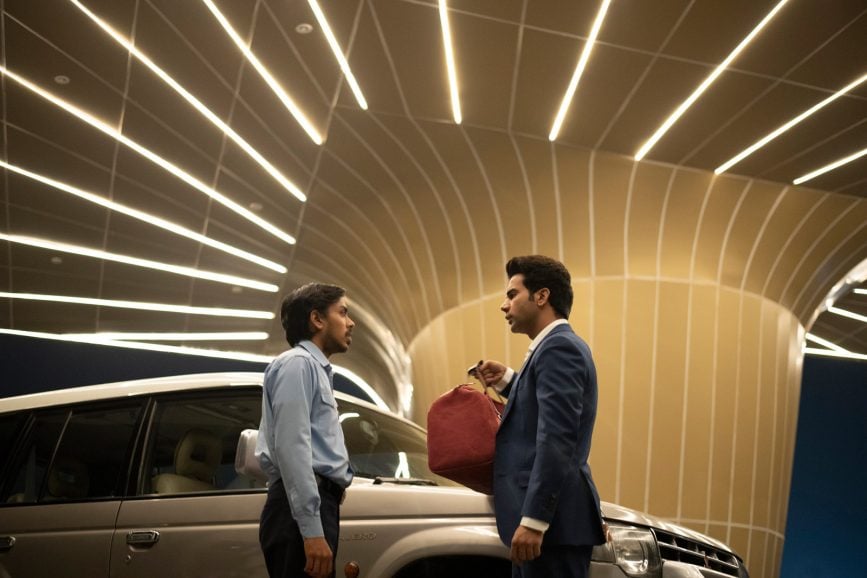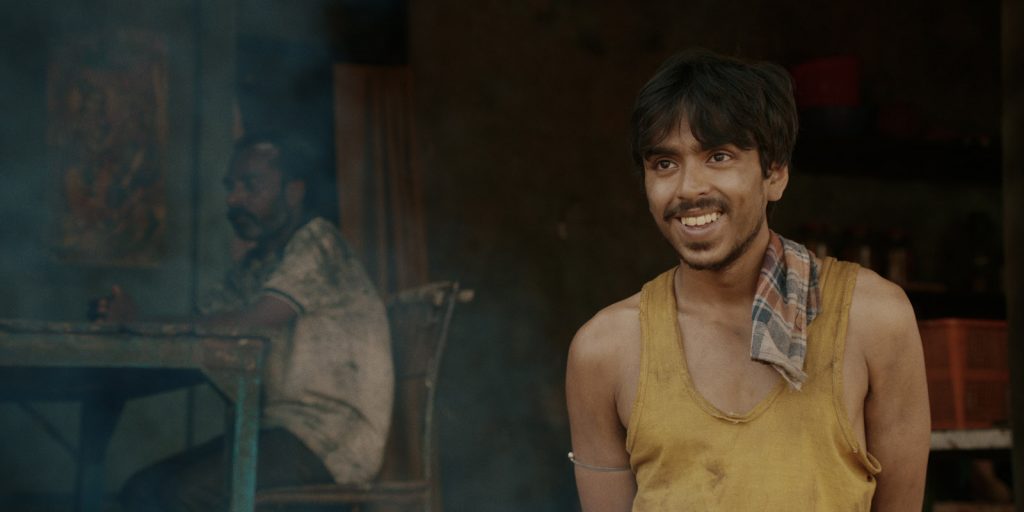 The story's pivotal car accident scene had to be filmed at night and in an empty street for this reason. "It meant shooting many sequences in New Delhi which is a much more controlled and colder environment while trying to recreate the colourful, vibrant of life of traditional Delhi.
"When I felt I was doing something too fantastic I had to stop. I wanted the audience to recognise that what we were shooting was reality. Just as I did in Gomarrah, it was about enhancing reality by making it a bit more powerful to provoke a visual emotion."
Shooting many scenes documentary style, hand held on Alexa Mini LF, Carnera was entranced by India's street life. The first cut was more than three hours. "Everything was so interesting. We made 10-15 takes of each small sequence to give Ramin the freedom to shape the story in the edit."
The first two weeks were on location in a small village to which the crew travelled two hours daily from Agra. "This was a really beautiful village with wonderful people. The light was amazing. It was so easy to shoot there."
In contrast, the dry season (November – December 2019) exacerbated Delhi's pollution. "The sky was milky, with no colour, almost like cloud. Worse than cloud. I had to fight this and find a way to make it brighter and more golden."
I wanted the audience to recognise that what we were shooting was reality. Just as I did in Gomarrah, it was about enhancing reality by making it a bit more powerful to provoke a visual emotion.

Paolo Carnera AIC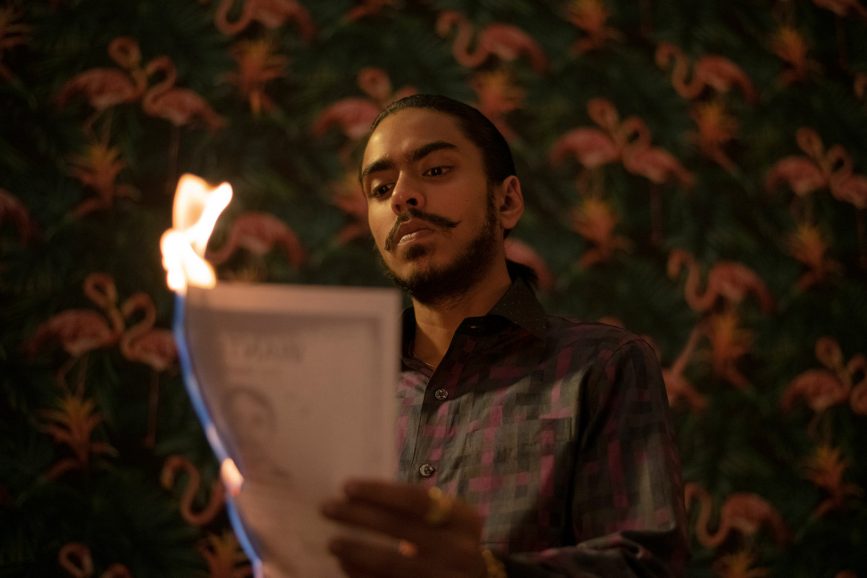 The A cameras were Alexa LF in part to fulfill Netflix's desired 4K+ resolution but mainly because Carnera believes the camera's chip to be the closest analogue of film stock. Zeiss Supreme primes and Angenieux Optimo Zooms were selected for their speed; "not too sharp for large format cameras, which allowed me to shoot in really low light conditions."
He adds, "I needed to have flexible tools to allow me suddenly to twist from a comedy story line to a tragic one, from past to present, from a poor environment to a rich one."
In this endeavour, he was assisted by a largely Indian crew, including gaffer Rubb Bhungdawala, key grip Karambiah Appaya along with Italian colleagues Andrea Grossi on Steadicam and focus puller Fabio Ciotto.
"We used many different lights including tungsten and HMI. On ZeroZeroZero [Carnera's previous film], I used LED lights extensively for the first time, in particular SkyPanels. I also exploited this a lot on White Tiger. For scenes set inside the taxi at night I was able to control the colour temp and intensity of lights from the side and rear from an app on my iPhone to add a sense of movement."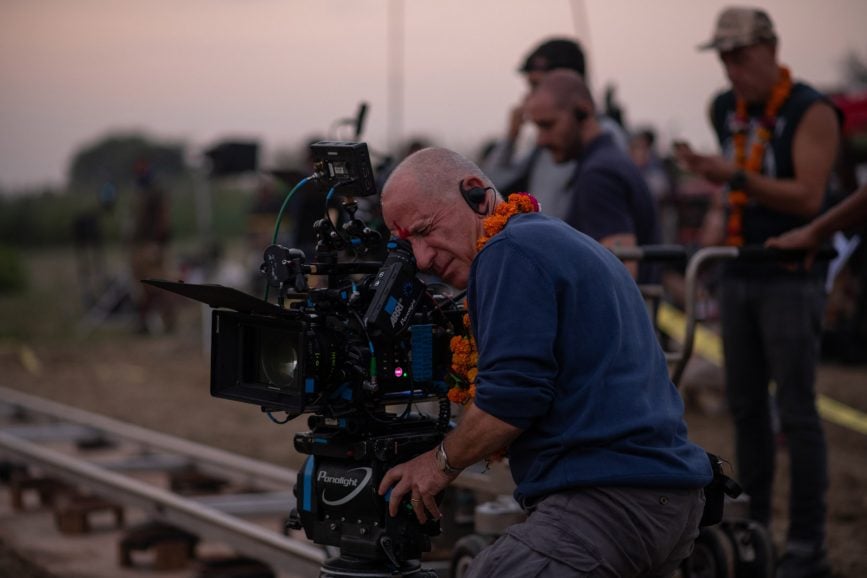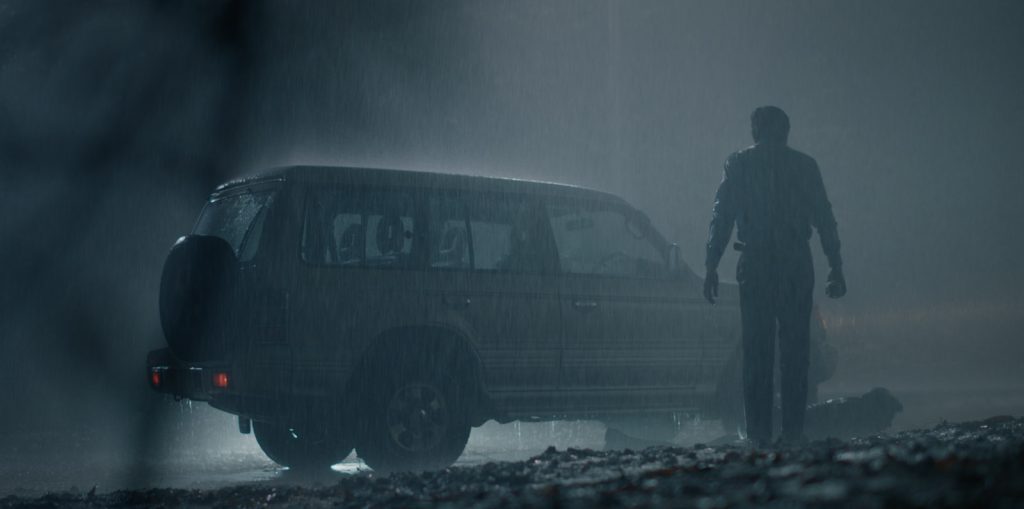 Carnera devised the colour palette during scouting, principally using pastel pinks, blues and greens "colours you can find anywhere in India, especially on neon-lit shops."
The garage where Balram sleeps while his 'masters' are in a luxury suite floors above was in the basement of the hotel used in the film [in a Delhi suburb].
"While scouting we found people in the basement going about their business, with offices or ironing, with sleeping quarters and toilets. I responded to the amazing colours we found there when lighting our set. We didn't want to make our central character too sad. It was a mix between harsh reality and some kind of funny reality. There's a very strong social analysis in White Tiger which recognises that the caste problem still exists in India."