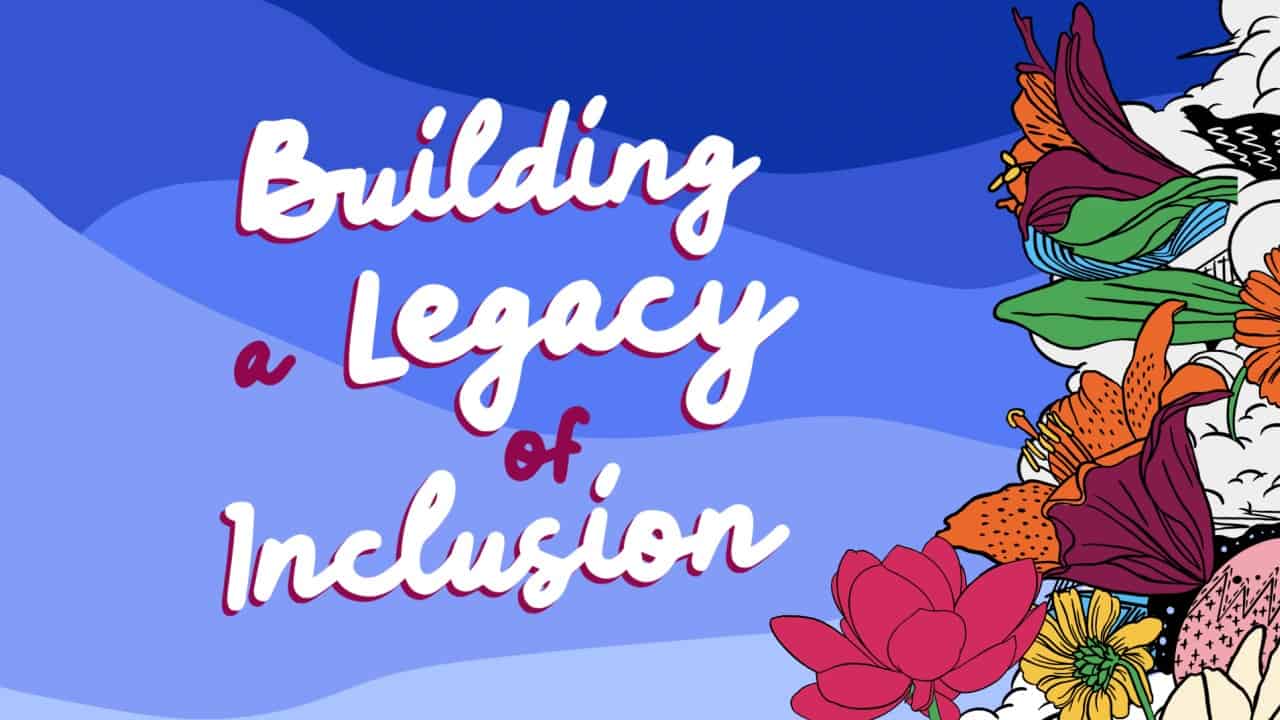 When Netflix launched its first TV shows in 2013 like House of Cards and Orange Is the New Black, the company aspired to tell stories that weren't available elsewhere. Not only in terms of the variety offered,  but the people and cultures brought to the screen.
As Netflix expanded into films and documentaries, the content platform and production company continued to push boundaries – celebrating firsts with talent from traditionally underrepresented communities like Laverne Cox, Rachel Morrison, Yance Ford, and Dee Rees. Stories like Dear White People, When They See Us,  Atypical, Master of None and Nanette resonated with audiences who rarely saw themselves on screen. The company thought it was making progress but was it enough?
To answer that question, they asked Dr. Stacy L. Smith, the founder and director of USC Annenberg Inclusion Initiative, to study Netflix's US commissioned films and series over a two-year period from 2018 to 2019. She and her team are renowned for their work in this field, including the Inequality in Popular Films reports, which examines portrayals of gender, race, LGBTQ+ identities and disability on screen across the industry.
The resulting USC Annenberg report analyses the makeup of Netflix's on screen talent as well as its creators, producers, writers and directors. (Read the executive summary here and the full report here). Netflix has released this report in the interests of transparency because without this kind of information it's hard to judge whether they are improving or not. And the report makes clear that while Netflix has made advances in representation year-over-year, they still have a way to go.
Across 22 inclusion indicators for film and series, 19 showed an improvement year-over-year. Netflix is outpacing the industry in hiring women and women of colour to direct its films, and women creators to bring series to life, and he company has achieved gender equality in leading roles across its films and series. The company has also exceeded proportional representation of Black leads, co-leads and main cast across the two years that were examined. But not all racial/ethnic groups saw their representation increase during the period of the study. For example, Netflix still has notable representation gaps in film and series for Latin, Middle Eastern/North African, American Indian/Alaskan Native, and Native Hawaiian/Pacific Islander communities. And the company still have work to do in increasing representation of the LGBTQ community and characters with disabilities.
Dr. Smith's years of research – including this new study – confirm that inclusion behind the camera exponentially increases inclusion in front of the camera, and that both depend on ensuring that the Netflix executives commissioning these stories are also diverse.  Netflix recently released its first Inclusion Report about Netflix's employee population. Over the years, the company has seen that to drive real change, it needs to approach its work with an "inclusion lens." That means asking more questions like: "whose voice is missing? Is this portrayal authentic? Who is excluded?" This lens directly impacts who is being hired both above and below the line as well as the stories Netflix makes for its members.
Doing better means establishing even more opportunities for people from underrepresented communities to have their voices heard, and purposefully closing capacity and skill gaps with training programs where they are needed. With this in mind, the company has announced the creation of the Netflix Fund for Creative Equity. It will invest USD $100 million over the next five years in a combination of external organisations with a strong track record of setting underrepresented communities up for success in the TV and film industries, as well as bespoke Netflix programs that will help identify, train and provide job placement for up-and-coming talent globally.
Illustrations by Ndubisi Okoye
The new fund complements other investments the company hjas been making to find and train new, young talent such as its commitment to the Ghetto Film School, Film Independent's Project Involve, Firelight Media and Black Public Media to help foster Black creators and the Los Angeles Latino International Film Festival's Latinx Inclusion Fellowship Series, which mentors Afro Latinx directors. It has also supported these efforts outside the US. In Canada it created a mentorship program with imagineNATIVE to support Indigenous directors, producers, and screenwriters, like Kiley May. Netflix has also been working to develop training programs on its series like Top Boy in the UK and 3% in Brazil, which both invited diverse aspiring directors on set to shadow the filmmaking process.
Netflix is commited to continue the work with Dr. Smith and USC, and will release a report every two years, from now through 2026. Dr. Smith said she's "not aware of another quantitative study that has this degree of nuance" – setting "a high bar for the wider industry" as "an internal audit is a critical first step toward inclusive change." Netflix will also look to do similar studies in other countries around the world with an aim to create a benchmark for the company, and more broadly across the industry.