A SENSE OF WONDER
Heightened naturalism, colour exploration, and fantasy sequences starring super-sized animals help convey the magic in writer-director Kate Tsang's enchanting coming-of-age tale, beautifully lensed by Nanu Segal BSC.
The power of friendship, magic and fantasy is at the core of writer-director Kate Tsang's debut feature Marvelous and the Black Hole, a coming-of-age comedy drama about troubled teen Sammy (Miya Cech) and the struggles she faces following the loss of her mother. When Sammy forms a bond with eccentric magician The Marvelous Margot (Rhea Perlman) she enters a vivid world of colour, joy and magical illusions that help her find hope and navigate her grief and anger.
The counterbalance between the story's deeper, more hard-hitting themes and comedic elements appealed to cinematographer Nanu Segal BSC upon first reading Tsang's script. "It was funny and charming but also very moving, especially the way the script handled the emotions of Sammy and her sister Patricia following their mother's passing," says Segal.
When contemplating the film's overall tone, Segal and Tsang agreed a naturalistic but "slightly heightened" style would be most appropriate. "Kate is incredibly collaborative and has a unique vision of the world which is different to mine," says Segal. "That was a real strength because we each brought different things to the film that I hope combined to help tell the story in the way Kate imagined."
The pair explored how best to move between the film's everyday situations and Sammy's internal world when she is thinking about her mother or experiences that are upsetting her. Tsang suggested changing the aspect ratio and opening out the image vertically when the audience enters the realms of Sammy's imagination. "When we go inside Sammy's head, everything is crisper, clearer and a little more photorealistic. She's a teenager and the world within her imagination is more vivid, so we switched to Panavision Super Speed vintage spherical lenses and a 16:9 aspect ratio for a truer rendition of the world," says Segal.
Segal then shot the everyday sequences with Cooke Xtal (pronounced crystal) Xpress anamorphic lenses in a 2.35:1 aspect ratio, believing shooting anamorphically to be an effective way to "elevate the everyday world into something slightly more nuanced". "Often imagined internal worlds are painted in a more dream-like and abstract way, but we did the opposite by making Sammy's dreams and fantasies crisper and more detailed to reflect that this is the space where she is most comfortable," she says.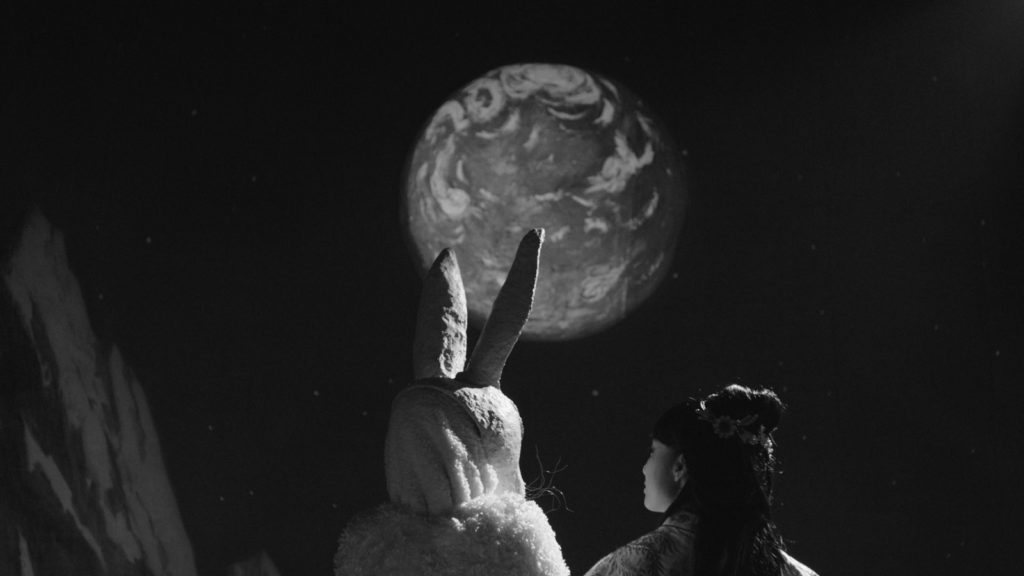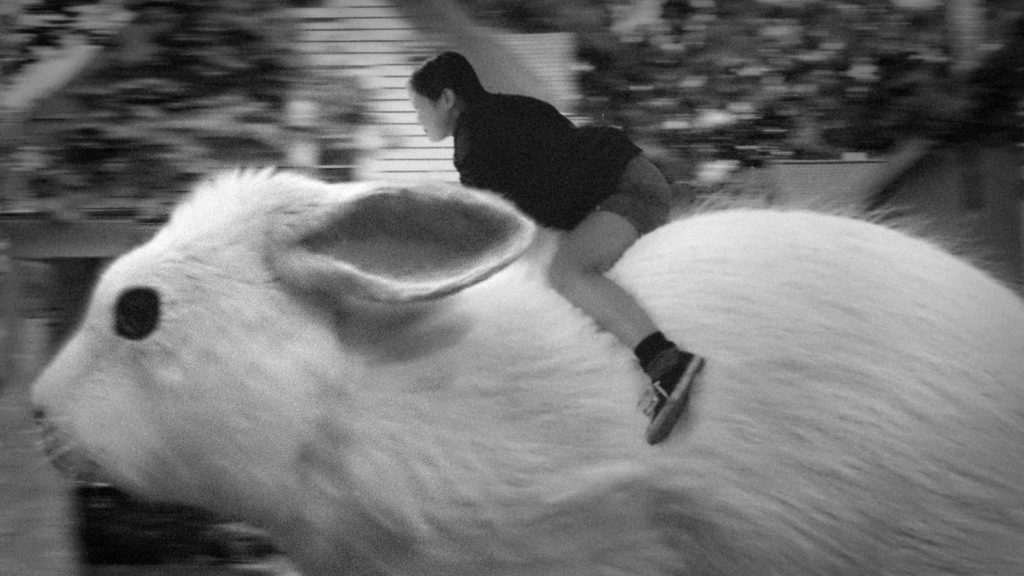 Keen to incorporate black-and-white dream sequences, Tsang introduced Segal to Wuxia Chinese martial arts films made in the 1960s. "Kate wanted to emulate the style of the Wuxia films she had watched in childhood. Budget and logistics meant we couldn't shoot on black-and-white film. Instead, we shot spherically in colour on our Alexa Mini, and calibrated all our monitors to black-and-white. This allowed us to light for monochrome and visualise the final look, after the footage had been treated and converted into black-and-white in post and grain had been added."
As one of the black-and-white dream-like sequences sees Sammy ride on a giant rabbit – when she's reminiscing about the fantastical stories her mother used to tell – Segal and Tsang investigated how best to approach such a scene on an indie budget. "Although our film is different in theme, we looked at Beasts of the Southern Wild (2012) which also features super-sized beasts," says the DP. "For our scene, we captured footage of a real rabbit and then filmed Sammy against a green screen riding on a giant bucking bronco-like bunny with a green saddle.
"We referenced Hunt for the Wilderpeople (2016) too as even though the texture of Marvelous is dissimilar, we were looking to work with a similar aesthetics in terms of naturalism and lighting. Inspiration also came from cinematographer Lachlan Milne's beautiful compositions in that movie."
CREATIVE MAGIC
Animation, hand drawn and brought to life by director Tsang, further enhanced the film's visual world and added another magical and playful element to the story. The approach adopted in The Diary of a Teenage Girl (2015) was examined during prep because although, unlike Marvelous, the film is shot purely anamorphically and in a real-world setting, the filmmakers believed it "beautifully married animated elements with live images".
"Kate is such a fantastic artist with a singular imagination," says Segal. "The success of Marvelous and the Black Hole's creative additions was all down to her magic and ability to produce such gorgeous animations with a handmade feel. Kate's artwork also influenced our approach to shooting sequences involving magic tricks – we always tried to retain a homespun quality alongside the live action."
Demonstrating true dedication to one of the film's central themes and fully immersing herself in the illusionary world being explored, Tsang trained to be a close-up magician in preparation. She also became a member of the prestigious LA clubhouse for magicians and magic enthusiasts, The Magic Castle, connecting with many practicing magicians in the process.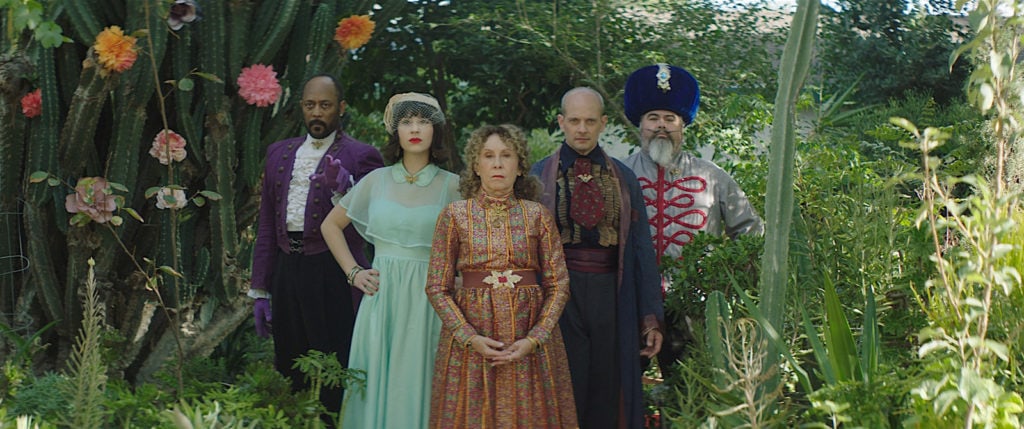 "We worked with a magic consultant Kayla Drescher to develop sequences such as the scene when a rose appears from Margot's hand or when she makes Sammy's cigarettes disappear. The magic was a combination of real close hand magic with a tiny bit of help in post to remove occasional wires from floating objects," says Segal.
"The magic scenes were such fun to shoot. I approached them similarly to stunt work in terms of where the camera is positioned in relation to the artist performing the magic. Magicians already know which angles work best because they're used to directing the audience to look a certain way, so I drew from their knowledge when setting up these shots."
Outside of the magic-focused scenes, a large portion of the action was filmed in the house Sammy lives in with her family. "The house location we filmed these scenes in was excellent but some rooms, particularly Sammy's bedroom, were tiny. This meant we needed to remove doors from inbuilt wardrobes so I could get inside as far back as possible to capture certain wide shots," says Segal.
When you're in tight spaces trying to get those wider shots, you use every centimetre the camera allows.

Nanu Segal BSC
"Focus puller Lauren Peele was amazing because there was rarely space for her in the room. She had to feel out a lot of scenes instinctively and be reactive to the actors' movements without a sight line, whilst working with quite demanding vintage lenses."
The small footprint of the ARRI Alexa Mini Segal captured the film on was also well suited to some of the more restricting locations. "When you're in tight spaces trying to get those wider shots, you use every centimetre the camera allows. It wasn't a particularly handheld film, but when we needed to be more mobile and for the small amount of car work, it was useful to be filming with a more compact camera such as the Alexa Mini."
The crew also worked with a "small and flexible" lighting package in line with the available budget. "We didn't have any lights bigger than an ARRI M40," says Segal. "Combining the M40 with Magic Cloth was a great way to make a smaller source feel more natural. Aside from that, we used a small number of ARRI SkyPanels, Astera and Lite Mats which I love working with because they are lightweight, with a beautiful out-put, especially when combined with fabrics."
The interior night work saw Nanu closely align with the "amazingly talented" production designer Yong Ok Lee (The Farewell, Minari) to ensure the practical lighting – which was heavily relied on – was the right fit for the location and the character of the scene. "We also teamed up with the very creative and experienced gaffer Armando Ballesteros. Being from LA, Armando is used to working with the intense LA sun. Plenty of Magic Cloth and blackout panels were helpful not only when working the light fixtures but with the sunshine in Santa Clarita, California, where we shot."
Segal, Tsang and production designer Lee used colour to distinguish between Sammy's everyday environment and the more vibrant world she enjoys once she meets Margot, with scenes of her day-to-day life and in her home being bleaker and colder than the more vivid and colourful sequences with Margot. "Sammy's father is about to remarry, which she is unhappy about, and her home has become a harsh environment which she feels imprisoned by and is rebelling against," says Segal. "When she meets Margot and enters her more saturated world, which is filled with colour and joy, at least at first sight, Sammy begins to come out of herself and moves away from the sadness."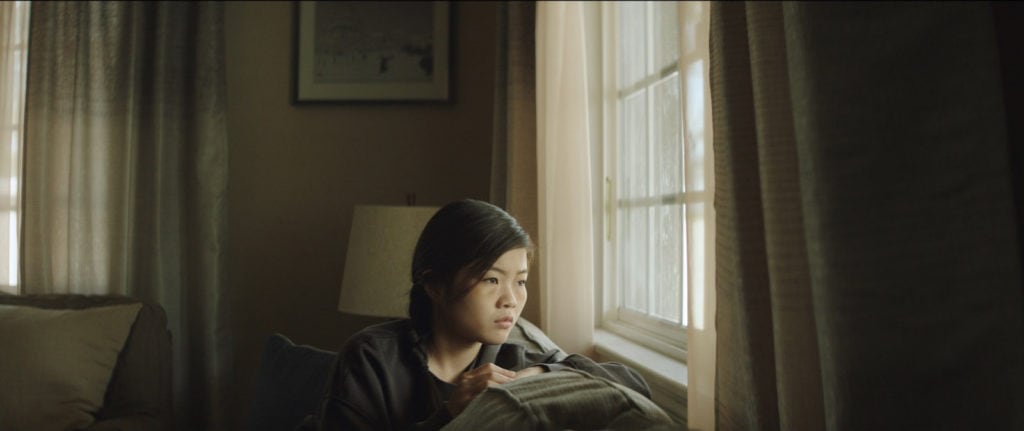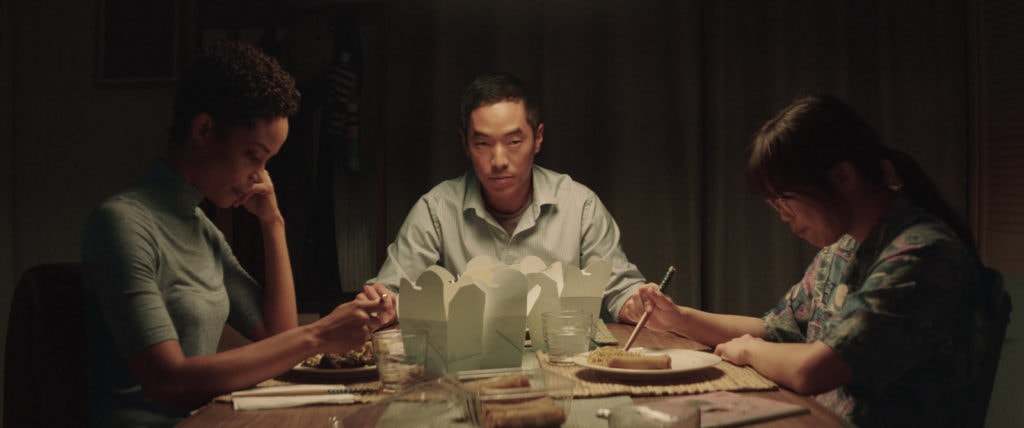 On set, Segal worked with a data wrangler rather than a DIT. Although it was not possible to grade dailies, the data wrangler exported stills of every scene in log and Rec. 709, allowing the team to keep an eye on the overall aesthetic of the footage from day to day. "As we were working with that model, I monitored everything Rec. 709, knowing we would have much more information to play with in the grade," says Segal. Aside from having to grade remotely due to lockdown, the final look did not shift much from what had been captured on set. "It was mainly focused on working with Andre Rivas at Company 3 to ensure the home environment had a coolness to it and wasn't too rich and warm and that Margot's world was more colourful and saturated. Occasionally, we added tiny windows of sharpening for the artists' eyes, when they weren't framed in the sweet spot of the Xtal Xpress lenses."
Much of the composition was instinctive and based around the best way to capture the actors' performances. "For instance, macro shots of Sammy tattooing herself were chosen so the audience feels like they are really with her in that moment when she's harming herself. Those choices were always motivated by the character and how they are feeling or the intention of the scene," says Segal.
Being a photographically performance-based film, most of the camera movement was pared back, making the texture of the lenses even more significant. "From our early conversations, it was clear the film would be based around more classical shot making. When we deviated from that for some joyful and freer moments – such as when Sammy and her family are playfully running around the arcade or when Margot and Sammy are having fun and connecting with one another in Margot's garden – we chose to go handheld," says Segal.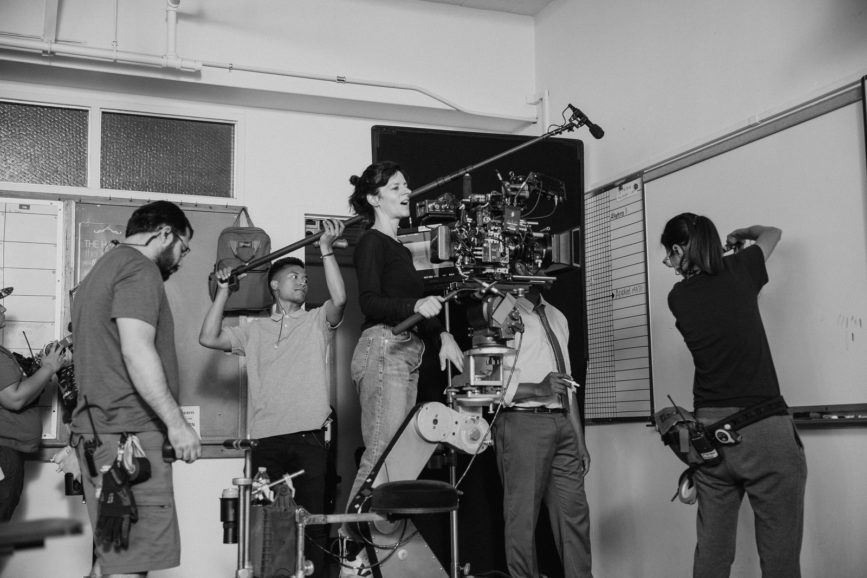 "It was about creating space for the actors to play. Kate had written certain actions for them, but also allowed the camera and actors to embrace the freedom of those moments. I really enjoyed the contrast between instinctive handheld operating and the more composed work. Shooting scenes such as those and working with such an authentic, dynamic LA crew and talented cast was so joyful. I have such brilliant memories of the whole collaborative experience."