Lamp Lighter
Meet the New Wave  / Darran Bragg
Lamp Lighter
Meet the New Wave  / Darran Bragg
Filmography (so far): Invisible Eyes (2009), Recycling Lily (2013), Tomorrow (releasing 2015) and Anomalia (TV, in-production 2015)
When did you discover you wanted to be a cinematographer?
I shot a two-minute short as part of a Film Studies A-Level and really enjoyed the creative experience. Some time after, in my late twenties, I was on a round-the-world trip and working as a kitchen porter in Melbourne. Towards the end of my shift one night I had an epiphany, decided to cut my trip short and come home to apply for a media production foundation course that I had heard about before I left. When I got back the course was full, but after some pleading they let me in.
Where did you train?
Following my foundation course at Bath College, I studied cinematography on the BA Film course at The Arts Institute in Bournemouth. Then I worked as a camera prep technician at Ice Film in North London for five years.
What are you favourite films, and why?
Billy Liar (1963, dir. John Schlesinger, DP Denys Coop) – the central character's frustrations with provincial life are vivid and relatable. Magnolia (1999, dir. Paul Thomas Anderson, DP Robert Elswit) – an utterly engaging ensemble masterpiece. American Beauty (1999, dir. Sam Mendes, DP Conrad Hall) – poetic and humorous, it completely encapsulates the essence of suburbia, a subject that fascinates me.Silver Linings Playbook (2012, dir. David O. Russell, DP Masanobu Takayanagi) – excellent script and direction, with kinetic performances.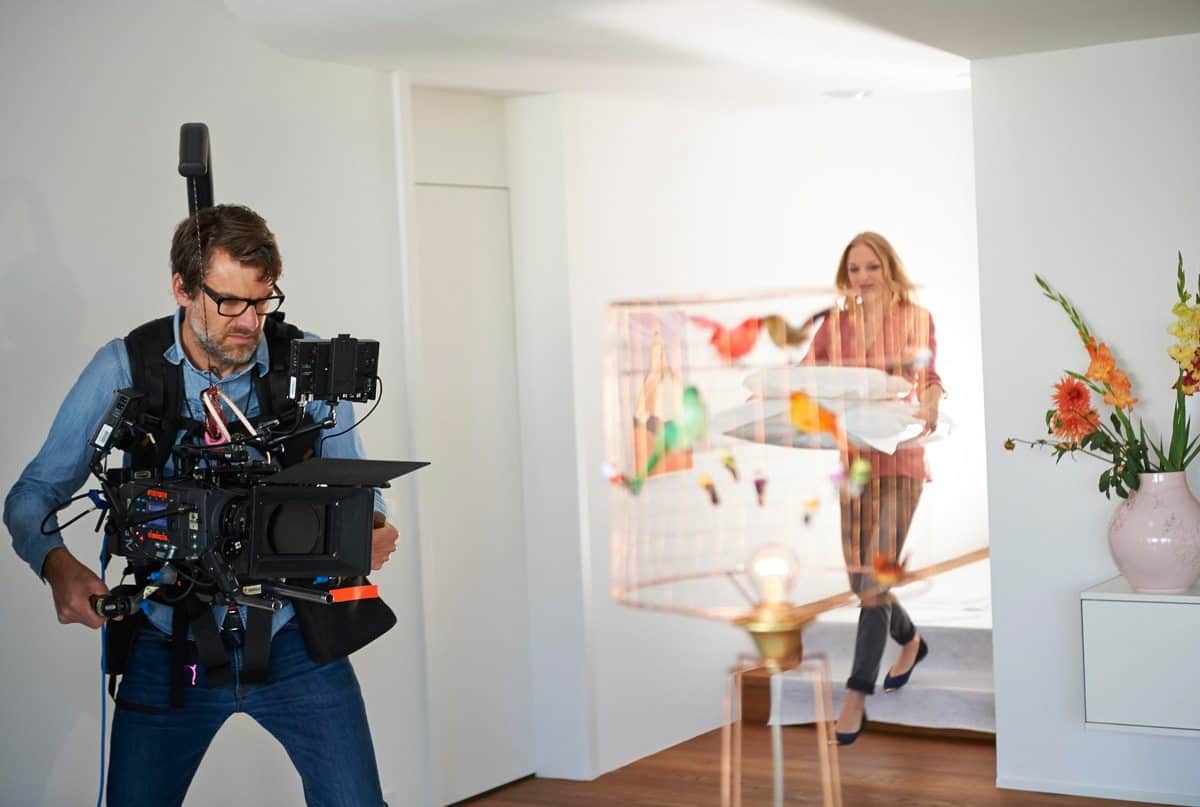 What's the best advice you were ever given, and from whom?
An excellent German gaffer called Werner Wiese once told me to set your lamps one at a time – like a farmer eats his dumplings.
Who are your DP/ industry heroes?
Roger Deakins CBE BSC ASC for his elegant visual storytelling. Robbie Ryan BSC for his bold, beautiful and intimate camera. Adam Arkapaw for his mesmerising work on Top Of The Lake and True Detective. Daniel Landin BSC and Tom Townend for their inspirational work in commercials and music videos.
Have you won any awards or received any nominations?
My graduation film Swapped won a Kodak Award for Best Cinematography and I've lensed several award-winning commercials.
What's you proudest moment?
Getting accepted into Bournemouth was thrilling, as was being asked to shoot my first feature and joining the host of excellent DPs at Independent Talent.
What's the worst knock-back/ rejection you ever had?
After leaving Ice Film I had a reasonably smooth transition into being a DP. But in 2011, I had a really tough year. One particular project proved a big mistake. Work was so scarce I had to take on odd-jobs to pay the bills and, for a while things, looked pretty bleak. Then at the start of 2012 came a turning point. I launched a new website, joined Independent and got confirmed on my second feature, Recycling Lily.
What was the biggest challenge on your latest production?
This latest production, Anomalia, is my biggest challenge in itself as it's my first TV drama. We have 12 weeks to shoot eight episodes, with a complex and demanding schedule. The director, Pierre Monnard, and myself have high ambitions for the look and feel of it and So far things are kind of going to plan.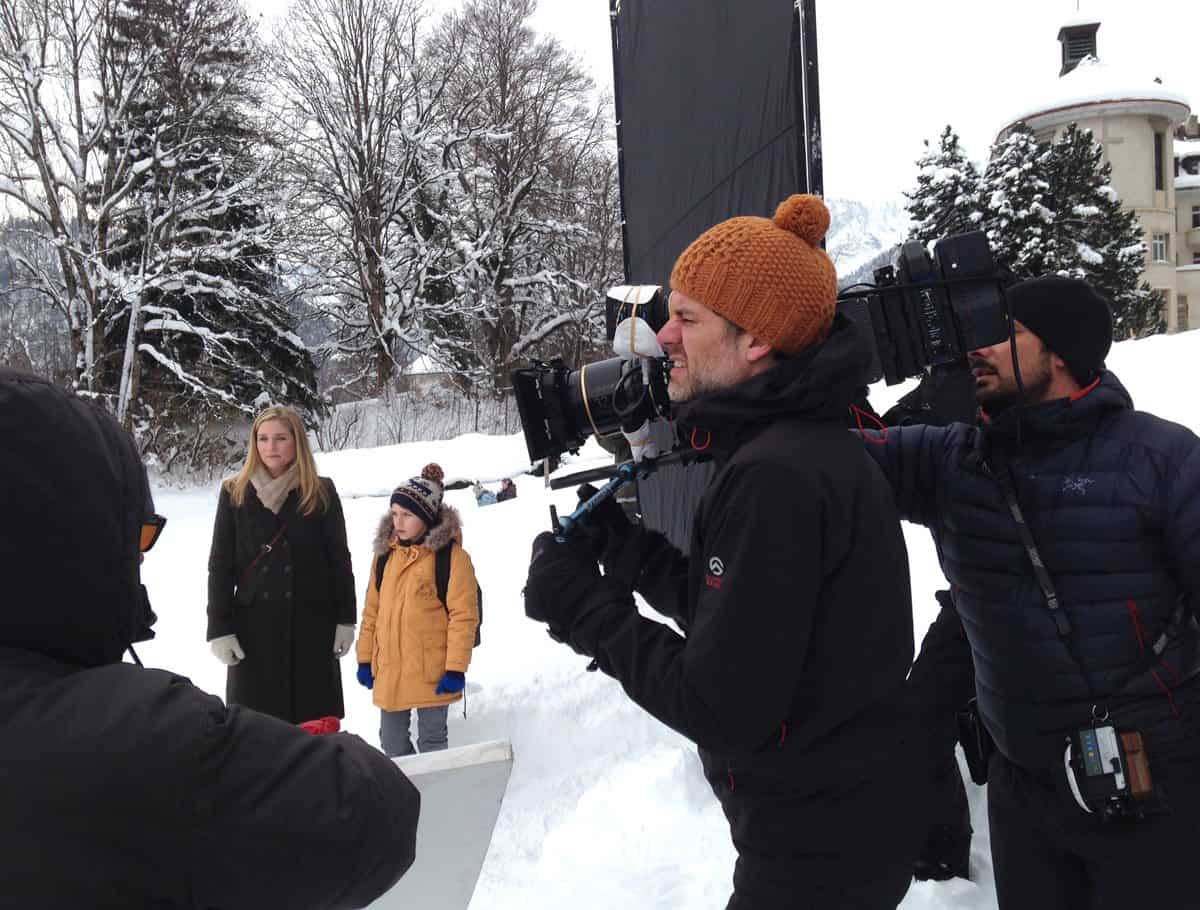 Away from work, what are your greatest passions?
Skiing, flat whites, restaurants, reading, gardening and the radio.
What one piece of kit could you not live without?
Nowadays around 90% of my work is originated on the ARRI Alexa, so I have to mention that. Otherwise, a shout out to the 40mm lens, the 4' Slider and Artemis.
What's weirdest place you've ever shot in?
I shot a music video in Gugulethu township in South Africa, which was a massively chaotic, yet hugely enjoyable experience. We'd planned to finish the day at a local bar, but when we arrived from the previous location we discovered there had been a riot in the afternoon and the place was closed down. Eventually we managed to restage the final performance on a rooftop terrace overlooking Clifton Beach, much to the relief of the label and our service production.
What's the hardest shot/thing you've had to light/frame?
In the beginning almost every shot seemed hard, especially the lighting. But as I began to understand the craft a little more things slowly became easier and the results better. Now when I read a daunting line in a script or director's treatment, and wonder how I can achieve what they want, I'm more confident that I probably won't have a nervous breakdown on the set.
Tell us your hidden talent/party trick?
I once grew a prize-winning Dahlia.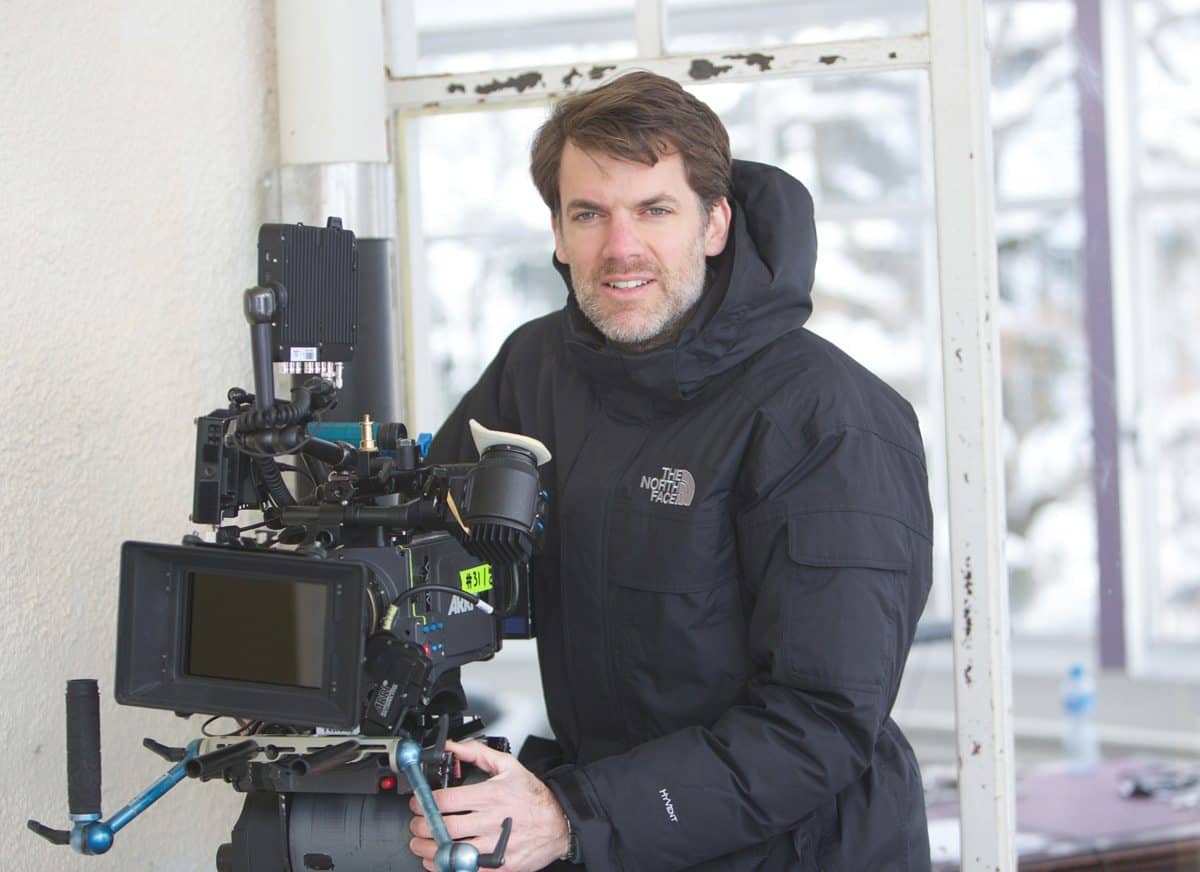 "[hidden talent] I once grew a prize- winning Dahlia."
- Darran Bragg
In the entire history of filmmaking, which film would you love to have shot?
We Need To Talk About Kevin (2011), directed by Lynne Ramsay and lit by Seamus McGarvey BSC ASC, is visually stunning, whilst strongly serving the story.
What are your current top albums?
I don't really listen to albums in their entirety anymore, but I'm very much into 6Music, especially the shows of Marc Riley, Gideon Coe, Gilles Peterson and Tom Robinson.
Can you tell us your greatest extravagance?
I think I'm acquiring a taxi-to-the-airport habit.
What's the best thing about being a DP?
It's a wonderful privilege to be a DP and get handed the creative opportunity to unite and define the work of so many other people.
What's the worst thing about being a DP?
On long productions I get completely disconnected from my entire life outside of the film, so I'm constantly looking for a better way to manage that.
Give us three adjectives that best describe you and your approach to cinematography?
Emotive. Collaborative. Eclectic.