Irish Eyes
Meet the New Wave / Arthurn Mulhern
Irish Eyes
Meet the New Wave / Arthurn Mulhern
Filmography (so far)
Nine Lives (short 2012), Doubt On Loan (TV movie 2012), Elephants (short 2012), Evren In Sonu (short 2012), Hill Street (documentary 2012), Sh-Boom! (short) and Sunday Morning (short).
When did you discover you wanted to be a cinematographer?
I was always into art and writing when growing up, so filmaking felt like a natural progression. It wasn't until my first year at film school when I was playing around with an old ARRI SR2 that I became intrigued by the idea of cinematography. I found myself instinctively drawn to this wonderful marriage of mechanics, physics, art and storytelling. The more I studied and practiced it, the more certain I was that I wanted to be a cinematographer.
Where did you train?
I started out at the National Film School in the Dun Laoghaire Institute of Art, Design & Technology in Dublin. I graduated from in 2005 and worked as an assistant, as well as trying to shoot as much as I could, before going to the NFTS in 2010.
What are you favourite films?
I love the films of Paul Thomas Anderson, Steve McQueen, Harmony Korine, Wong Kar Wai, Martin Scorcese, Michael Haneke, Andrea Arnold, Woody Allen, Hayao Miyazaki, Guillermo Del Toro… the list just goes on and on.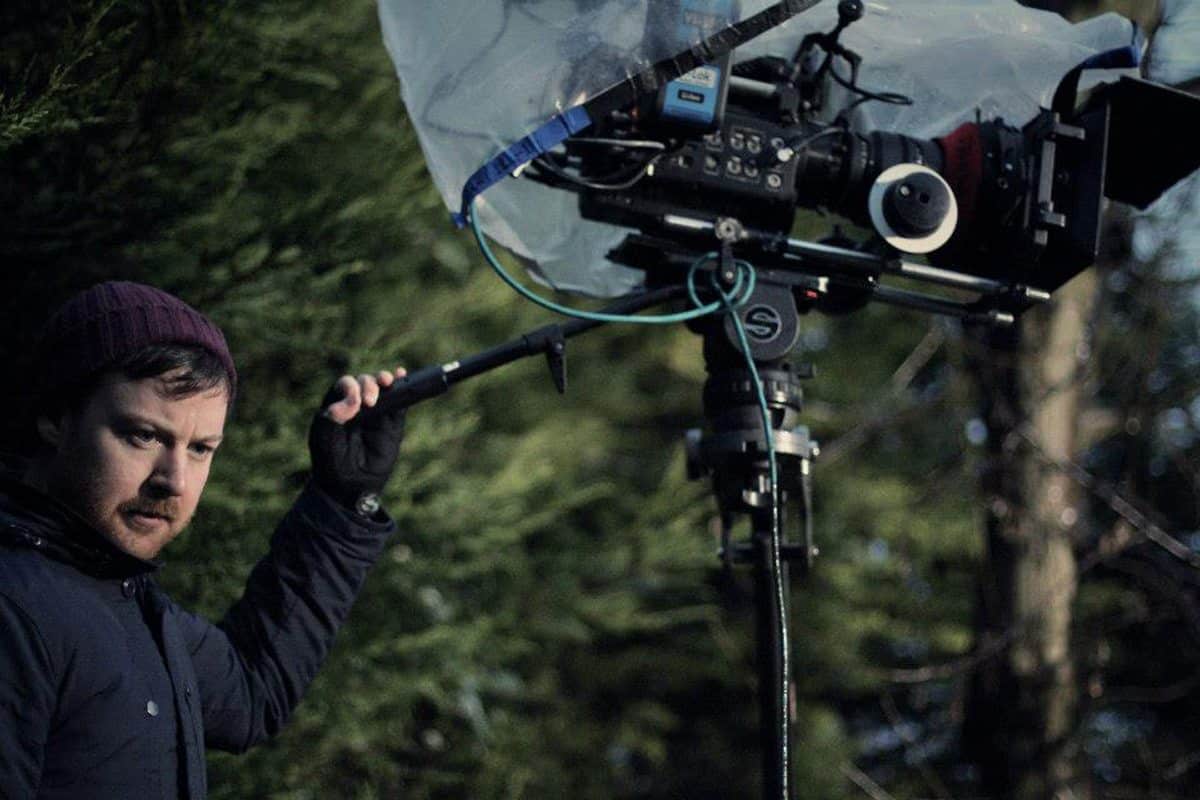 What's the best advice you were ever given?
Brian Tufano: "Always give yourself a moment to take a second look at the shot you're setting up and think about whether it's the best way to approach the scene. Is there a more interesting or cinematic way? Really try to think outside the box." Stuart Harris: "Take very good care of your actresses!" Both: "The script is the most important thing."
Who are your DP/industry heroes?
Robbie Ryan and Seamus McGarvey are big inspirations. Not only for their wonderfully innovative work, but also in terms of the kind of success that Irish cinematographers can enjoy. Likewise, it's great to watch the work of people like Suzie Lavelle, Ruairi O'Brien and Darren Tiernan. I also find myself constantly referring back to the amazing work of Conrad Hall, Emmanuel Lubezki, Sean Bobbitt, Chris Doyle and Robert Elswit, amongst many others.
What have been your best/worst moments on set?
The best moments are those times when all the different elements involved just click together – there's some kind of connection between the crew, cast and the camera, and you suddenly see the script coming alive.
The worst moment was when I was just starting out clapper/loading on a student grad film. I was downloading the last mag of 16mm of the day and the whole thing unravelled in the changing tent. I had never encountered this before so I kind of freaked out! I spent hours winding it back. Thankfully the film wasn't too damaged and the footage came back fine from the lab. Needless to say, it never happened to me again!
Away from work, what are your greatest passions?
Music, art, reading, cooking, long walks on the beach.
What one piece of kit could you not live without?
There's no way I could do my job without my great camera-and-lighting crew.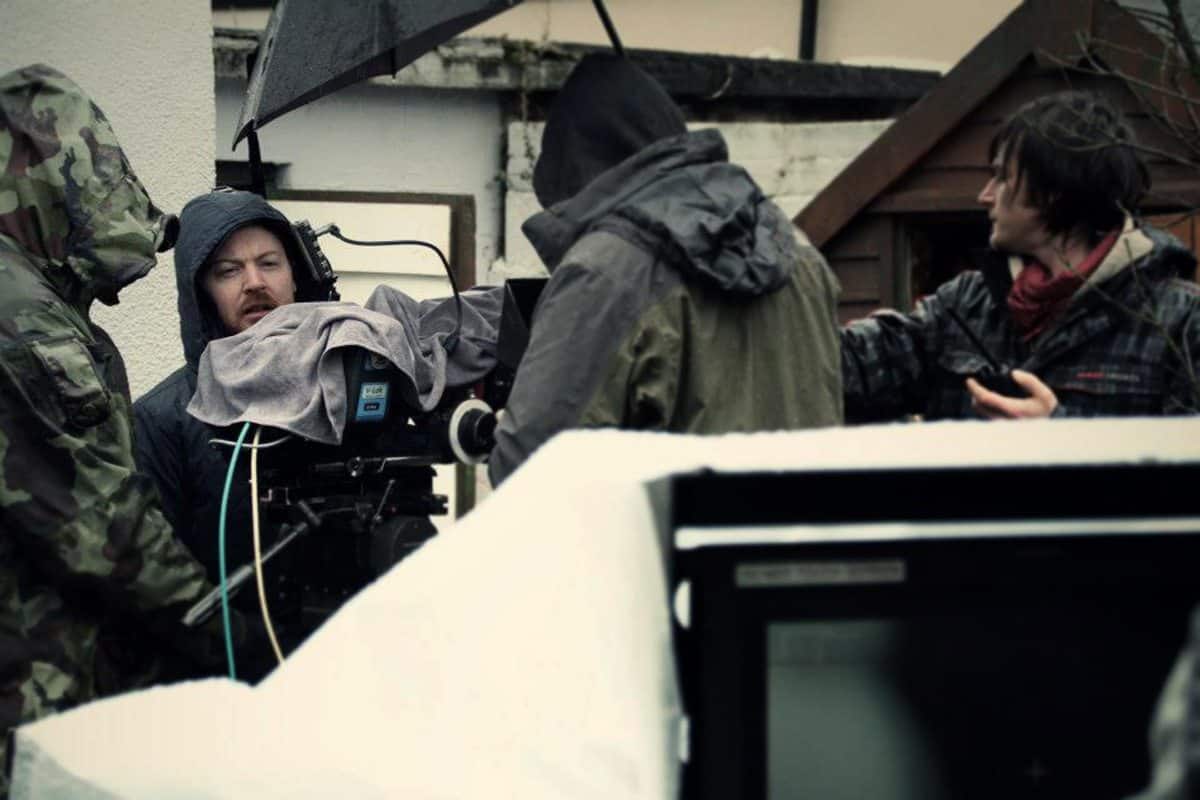 What's the weirdest place you've ever shot in?
I was shooting a project in Portugal a few years ago, and we were filming a couple of scenes at a wind farm in the countryside. The whole place had a really weird atmosphere – the sheer size of these things, when you're directly beneath them, is pretty unnerving, and you could feel the sound of the massive fans in your bones.
What's the hardest shot/thing you've had to light/frame?
On a recent film I had a shot which involved following a character getting up from a couch, panning and tracking around to find her reflection in a mirror (without seeing crew or kit), then following her back around for a very emotional scene with the rest of the cast, which included a small child. There was a big lighting change in the middle of all this, and the whole thing took place in a really small location – so all the elements were in play! We got it eventually, and I think it was worth that amount of effort to create something very cinematic.
Tell us your hidden talent/party trick?
It wouldn't be much of a 'hidden' talent if I said it here…
In the entire history of filmmaking, which film would you love to have shot?
Steve McQueen's Hunger (2008). The storytelling is so confident and unique, and I found Sean Bobbitt's work incredibly arresting. Coupled with an astounding performance from Michael Fassbender and a subject matter that is culturally and politically charged.
What are your current top albums?
I love listening to Spotify on the 'radio' setting and discovering new music – bands like The Cave Singers, Eternal Summers, Moonface, Hammock, To Destroy A City.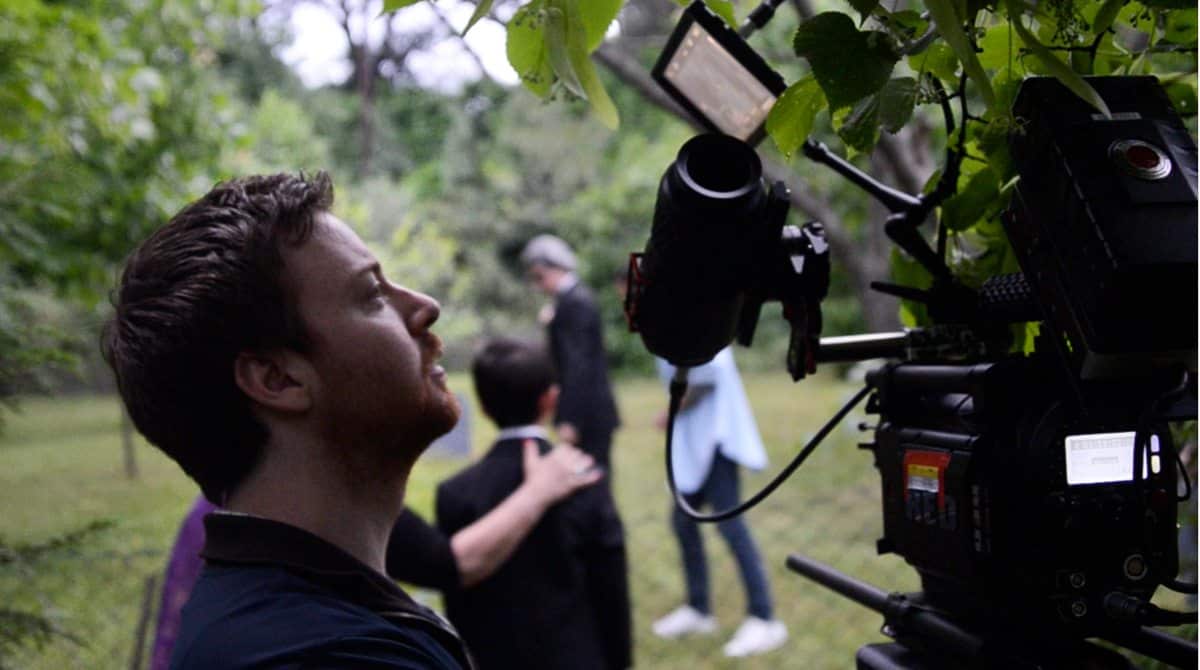 "The best moments are those times when all the different elements involved just click together."
- Arthurn Mulhern
Can you tell us your greatest extravagance?
Moving to London and being a student at the NFTS for two years.
What's the best thing about being a DP?
It's probably what draws us all to this profession – storytelling, travelling, creativity, collaboration. The opportunity to explore not only the physical world, but also the human condition is a special privilege.
What's the worst thing about being a DP?
Not working.
Give us three adjectives that best describe you and your approach to cinematography.
Decisive. Instinctive. Curious. (Although, if any producers are reading this: Fast. Cheap. Available.)
If you weren't a DP, what job would you be doing now?
A musician, or maybe a graphic designer. Or an astronaut – that'd be pretty sweet.